Yesterday I did a tutorial on how to make the fringed fleece blankets and I was able to get eight of these made and ready for delivery to a local hospital.  We are doing this project because one of my granddaughters was recently in the hospital and she received a blanket like this and it made her so happy that I decided to pay it forward to some other sick children.
On Sunday afternoon after we had dinner, I talked all of the girls into helping me tie up the blankets to get them ready for delivery to the hospital.  As you know, my motto is that ribbon makes everything cuter!  So we tied up the blankets with different colored ribbons.  We have 4 boy blankets and 4 girl blankets ready to go!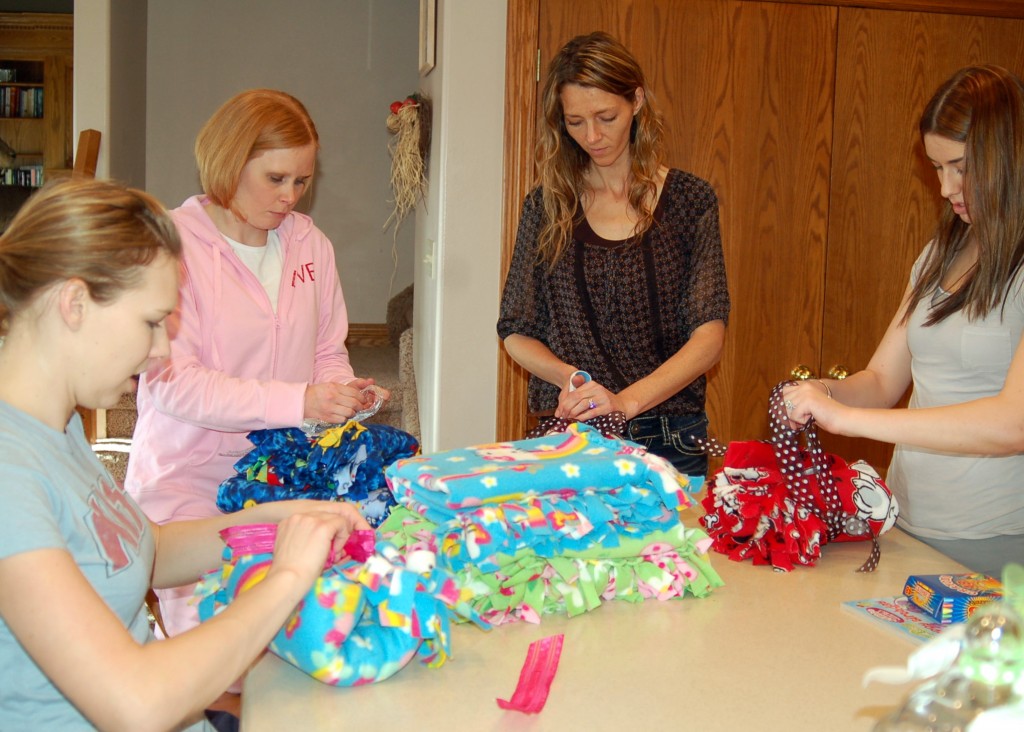 We also had a couple of cute helpers who wanted to get in on the action!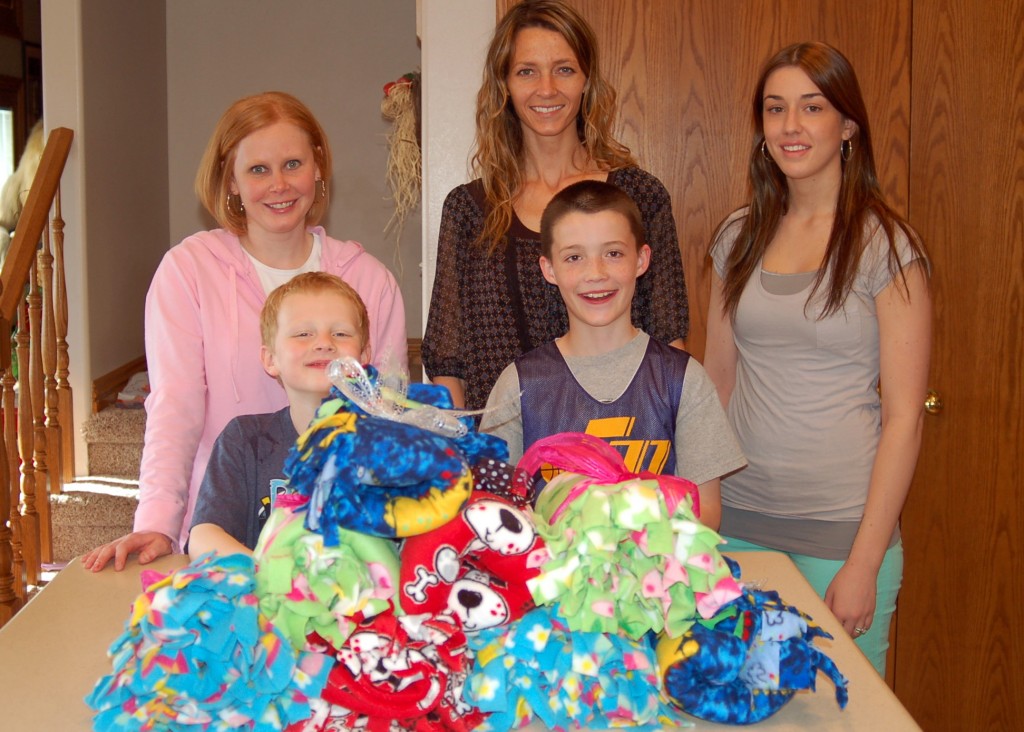 On Monday, some of the kids went with me and one of my DIL's to the hospital to make the delivery.  We had blankets and coloring books and crayons.  The administrator at the hospital was very kind. She thanked us and told us that the children who were sick would be very happy with these.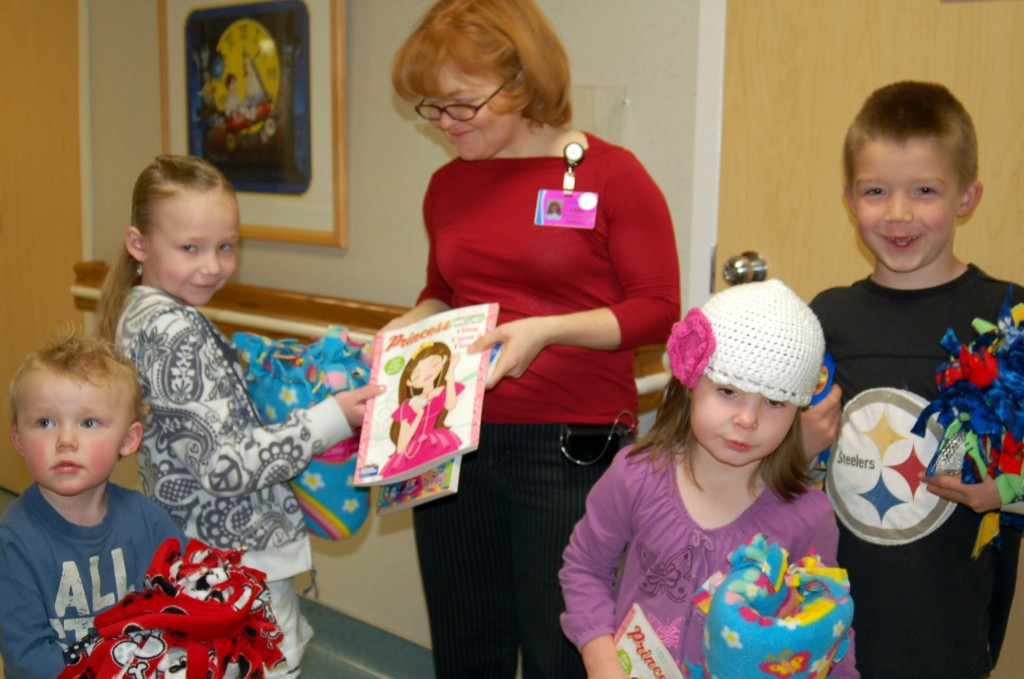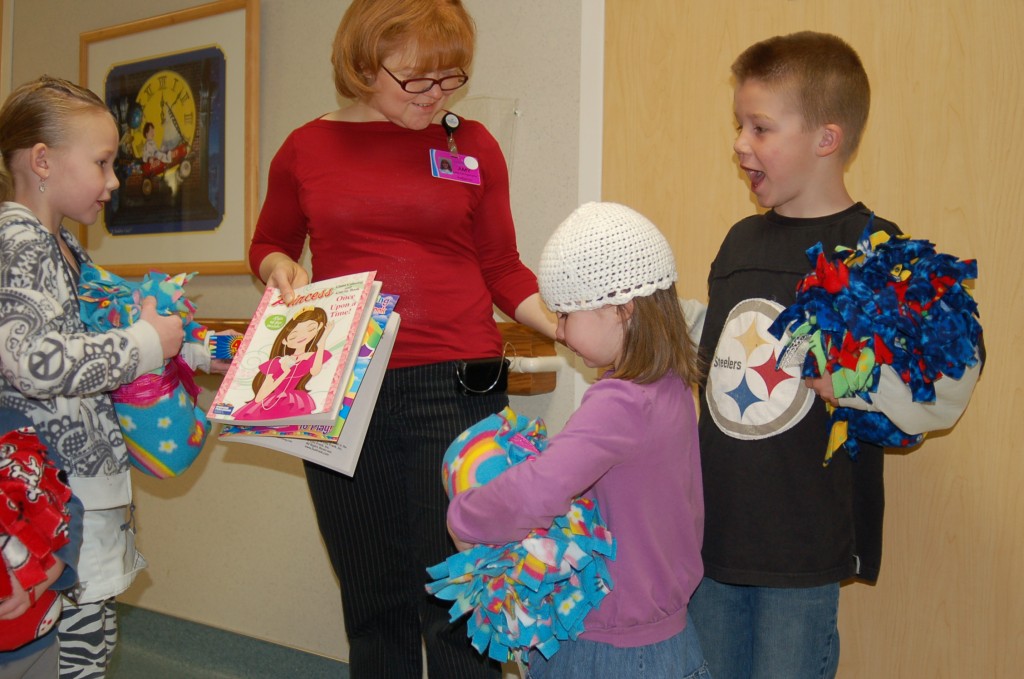 I don't know who is happier, the kids who will receive the blankets or the kids giving them! It was a great experience for all of us and something that I would like to do again sometime.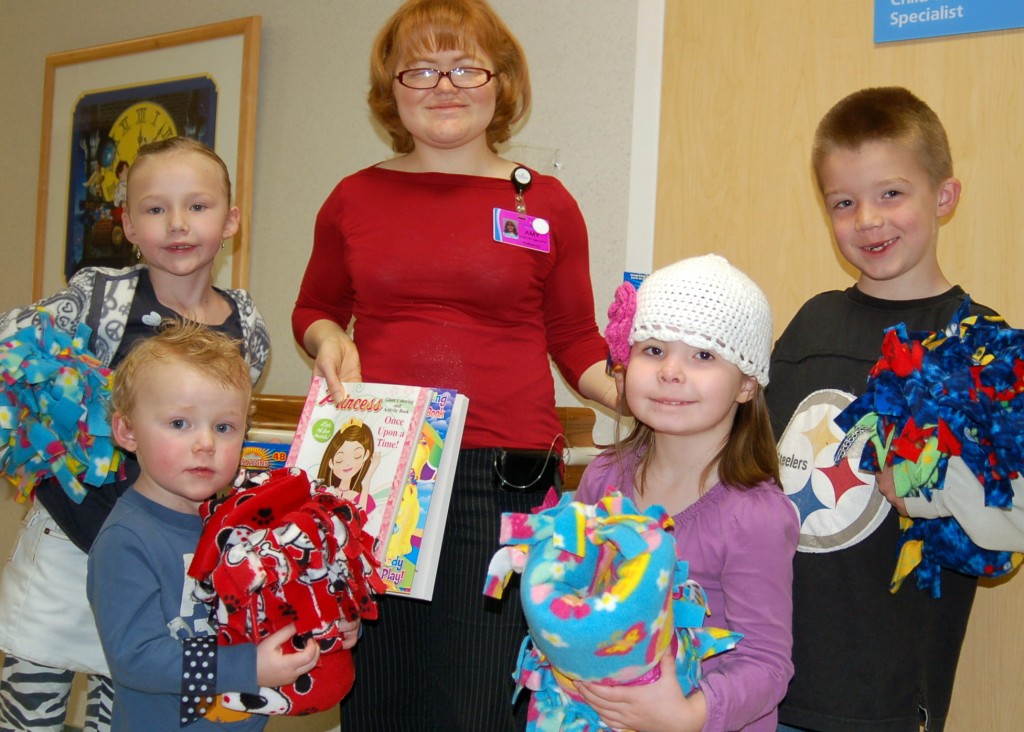 It's interesting how the more you give in life, the more you receive!
I am so blessed!