Today I have the March Visiting Teaching Handout for Relief Society for the Church of Jesus Christ of Latter Day Saints.
This month the attribute is Long Suffering and Patient, something that the Savior was very good about and something that I definitely need to keep working on!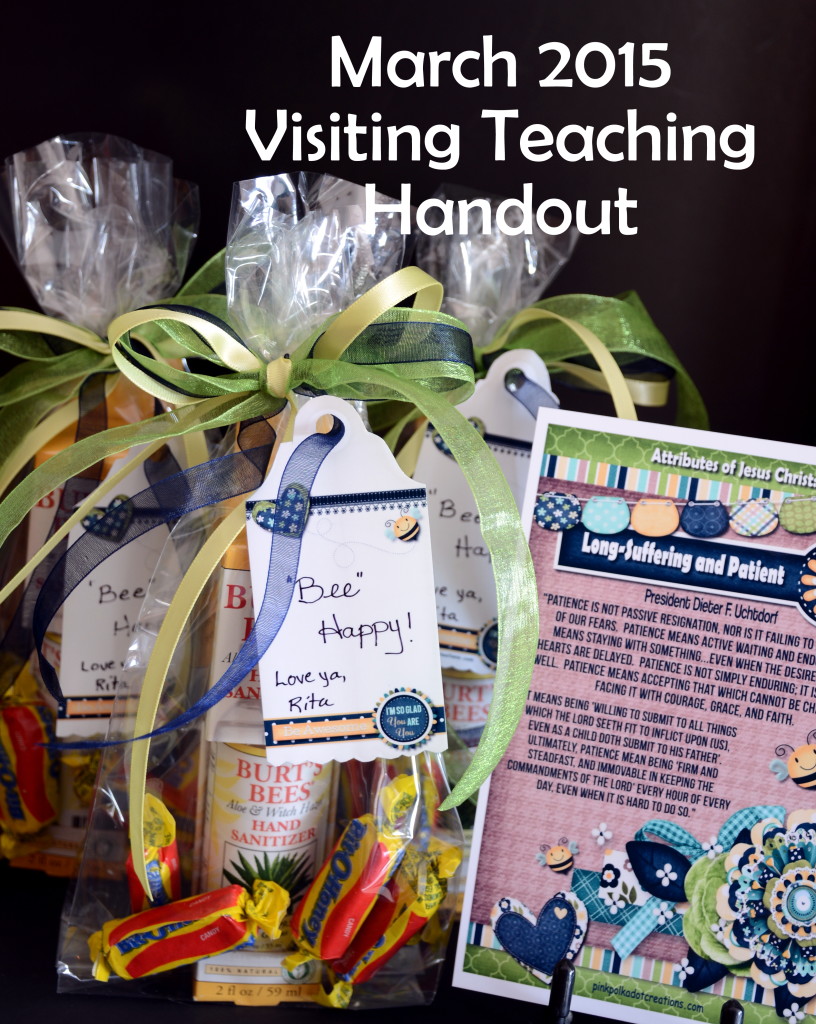 I chose to use the long quote from President Uchtdorf. I realize that it is kind of long, but really could not cut out part of it! It is such a good message this month and we all need to learn to be a little more patient! Well, at least I know I do!!!

Here is the card with the message,
And here is a blank one for those of you that wish to translate, or if you are needing a blank card for anything! (personal use only!)
I also included a fun little tag that you could tie to a treat or little gift.
These cards are all formatted to a 4 x 6″ size. You can print your own, or send them out to your favorite photo processing center. If you want to save them as a JPEG, right click over the image and go to "save image as" then save in a folder. I printed all of mine on photo paper, including the tags. I use photo quality settings and I love the way that they turn out.
For those that want a PDF download, click on this link: March 2015 VT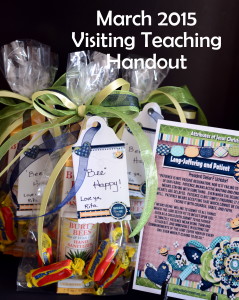 I tied my tag to a small gift bag with a Burt's Bees hand sanitizer and Bit O Honey candies inside. The tag and the handout both have bees on them, that is why I went with the Burt's Bee's idea. You could also do something green for St. Paddy's Day, or I am sure you have lots of ideas for the sisters that you visit!
Just remember that the visit is the most important part…not the treat or handout!!!
Happy Visiting This Month!
I gave all the grandkids their own St. Paddy's day Countdown, yesterday, when they were here for dinner. But I put all the candies in a bag and they will have to tape their own candy to the countdown! This grandma is getting lazy!! :) But when you have 10 grandchildren the numbers add up!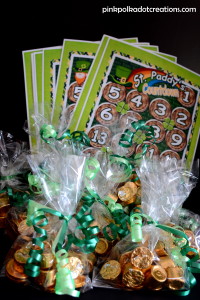 It is not too late to do a countdown for your kids!!