Last weekend I stopped at a scrapbook store and I picked up a fun class kit that they had for a Christmas Scrapbook/journal. It was the last one they had, so I took it! I brought it home and that afternoon I started putting it together…and by the end of the evening I had it almost completely put together! I was so excited that it went together so quickly and it had everything that I needed plus quite a bit more…all included in the kit!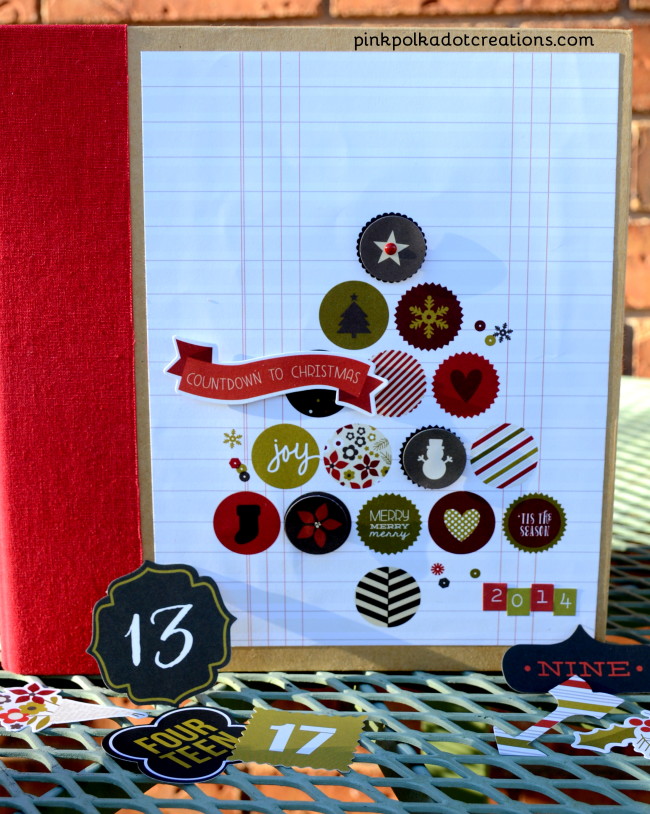 This is a daily Christmas scrapbook/journal. There are pages for every day from December 1st to the 25th! I love this idea and I am going to do a journal of what goes on every day in December. I hope this will represents a typical month of December in our household!
This kit is from Snap scrapbooks and everything including the binder was included! There are extra stickers and embellishments that I can add as I go through the month!
Here is a link for those of you that would like to make your own scrapbook/journal:
Simple Stories – December Daily – SNAP Binder Class Kit
Here are some of the pages from my book. I love that you use the 4 x 6 and the 3 x 5 journaling cards for pages, pockets, photo backgrounds and journaling cards! This first page is one of the 4 x 6 journaling cards! Just embellish and punch the holes in it!
This layout shows one of the chipboard dividers and the page on the left hand side was made into a pocket on the backside of that page! I love all the extra places that you can add pictures as well as your journaling!
This 2 page spread has the pocket sheet divider page on the right that you can add pictures and/or journaling plus you can add what you would like beneath the "no peeking" flap on the left!
This is one of the pocket pages that is made from simply gluing 3 sides of a 4 x 6 journaling card! The tags in the pocket are 3 x 5 cards with stickers on the tops for the tabs.
Extra pages are added throughout this book and the embellishments are on the main page and also on the front of the sheet protectors where the picture will go behind it!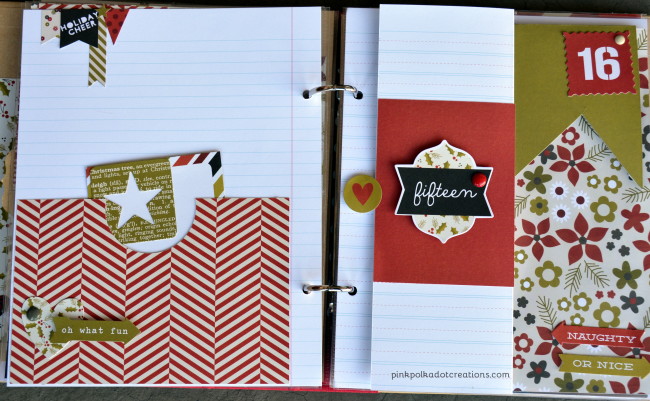 On this layout there is a fold-over page where you can hide your journaling or extra pictures. There are flag flaps that you lift up to peek underneath!
On this layout there is a cascading group to add pictures to or some fun journaling or thoughts!
Another fun pocket page!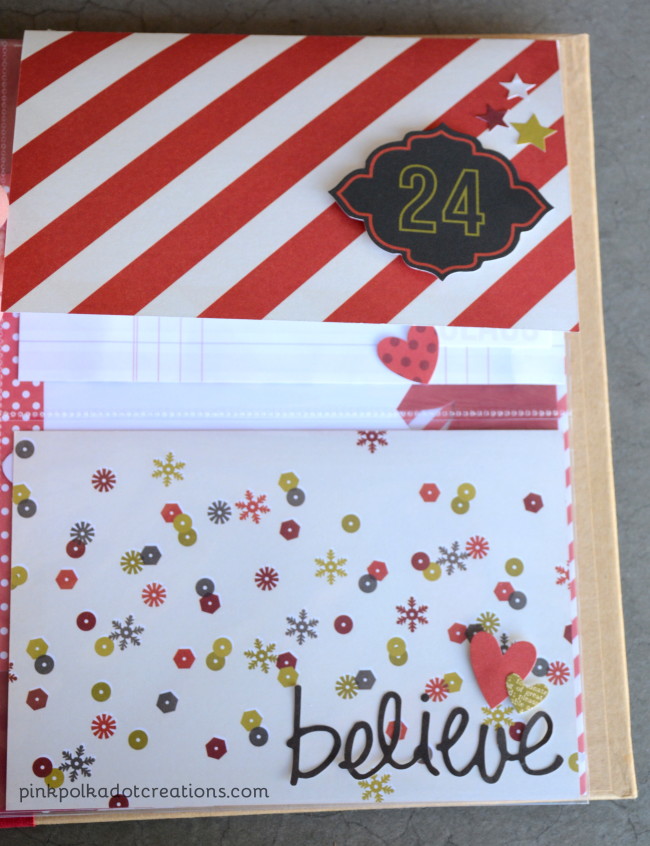 This last page has a flap inside a pocket! I just love all the different ideas and interactive pages that this book has and the fact that it was so easy to put together! As a former scrapbook store owner, I have seen a lot of kits and I have to admit that this one is a great kit and it is very well put together! :)

So are you ready to put a Christmas scrapbook/journal together and record all of your fun traditions, the decorations, the baking that you do, your service that you give, the food that you prepare and the good times and…even the not so good times, for your posterity to view! I think that this will be a super fun book to look at in the future years. We will wonder why we did the things that we do, but it will be fun to see all the changes that will occur!
Have a great weekend everyone and thanks for visiting!