April 2017 Visiting Teaching Handout
It is time again for a new visiting teaching handout for The Church of Jesus Christ of Latter Day Saints!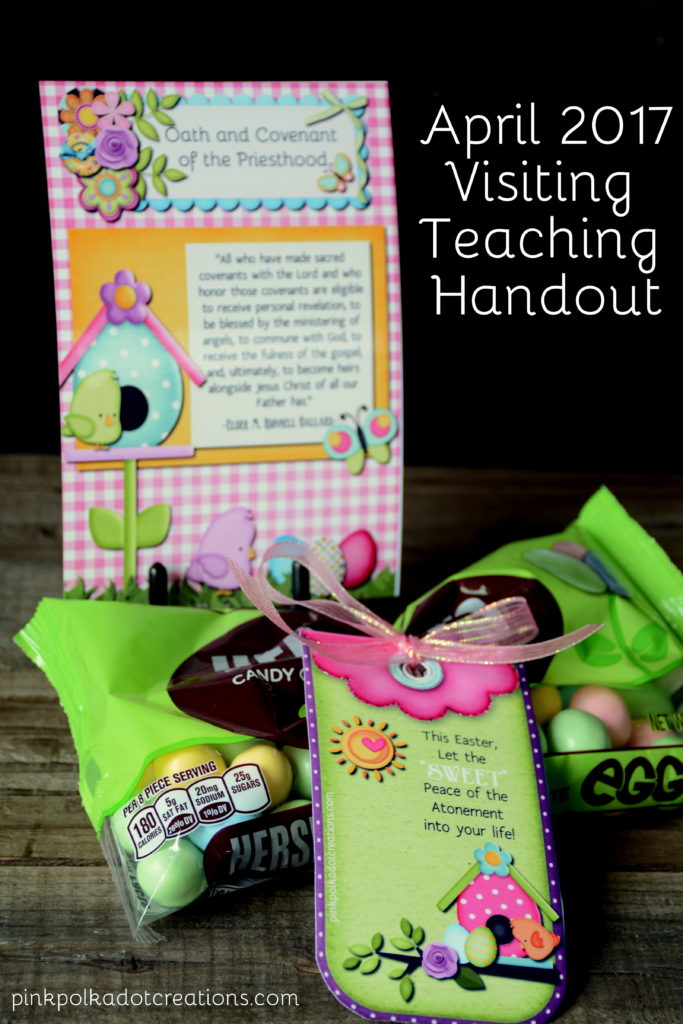 This month the lesson is titled, "Oath and Covenant of the Priesthood"
I chose the quote from Elder M. Russell Ballard, about how we can all become heirs to all that the Father has.
Here is the message card.
For those that would like to print this as a jpeg image, right click over the image. Next, go to "save image as". Then save it in a folder. You can then print your own.
All of these printables are formatted to a 4 x 6 size. And, all of my printables are for personal use only!
Again, there is a blank card, for those of you that would like to translate. Or for those that need a fun card, invite, or note!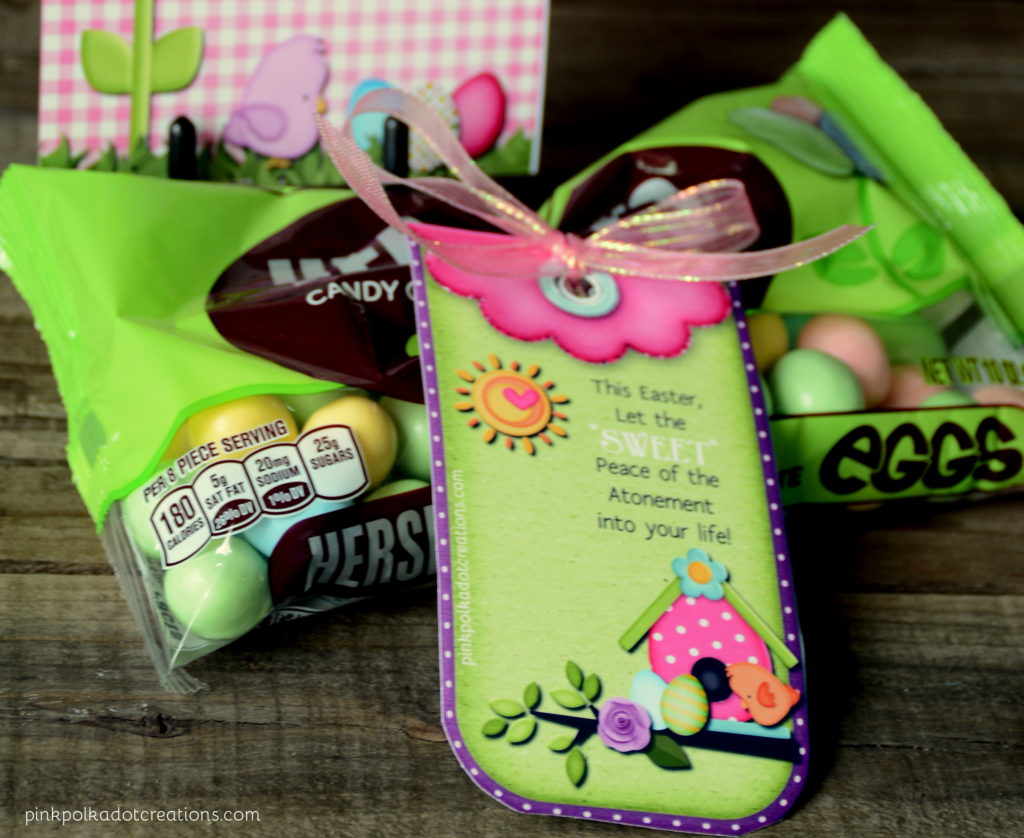 You can also print a tag to go with this handout. It is as simple as tying it to any Easter "sweet" treat! I just tied it to a bag of chocolate eggs.
Easy Peasy!
It says,
"This Easter, Let the "SWEET" Peace of the Atonement into your life!"
The tag is also formatted on a 4 x 6 card. It is a larger tag, so there is one to a page.
Here is the blank tag for those of you that need to translate or if you need a cute gift tag!
For those of you that would like the PDF downloads, just click on the link below:
So that is my April 2017 Visiting Teaching handout. Please remember that it is the visit that is important…not the handout!
Make sure that the sisters you visit know how much you care about them!
Thanks for stopping by…Happy Visiting!
Images for these handouts are from "justsoscrappy.com", from the "Painted Eggs" and the "Tweet Tweet" collections. They are used with a CU licence.