We had our Easter dinner/party yesterday and we made these fun Snowball Easter Bunnies for a favor to go with each place setting!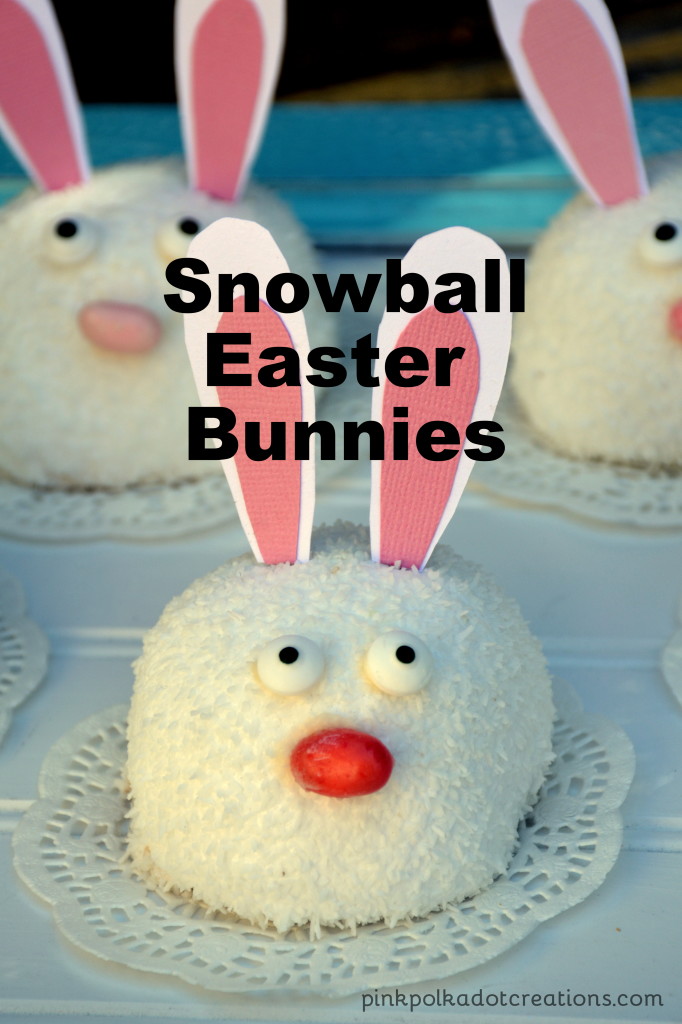 These fun treats are so easy to make…all you need are some Hostess Snowballs, candy eyes, jelly beans or M & M's, toothpicks, frosting and some white and pink paper. Cut some paper ears and add pink centers. Hot glue a toothpick half way onto the back of each ear. (That should tell you how big to make the ears) Stick the ears in the top of the snowball, then using a small amount of frosting "glue" the eyes and nose on the bunny and you are done!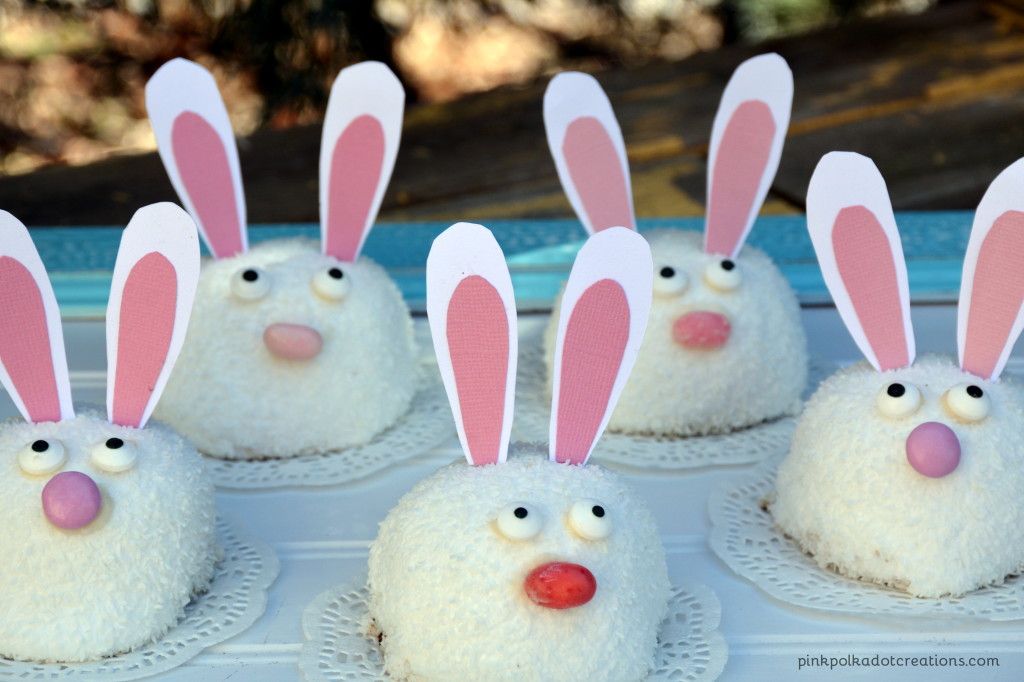 We made a whole herd of these Snowball Easter Bunnies and they looked so cute on everyone's plate!

We had our Easter dinner and my oldest son made smoked brisket and two kinds of chicken…it was delicious and I think that he just got a new job…as a cook!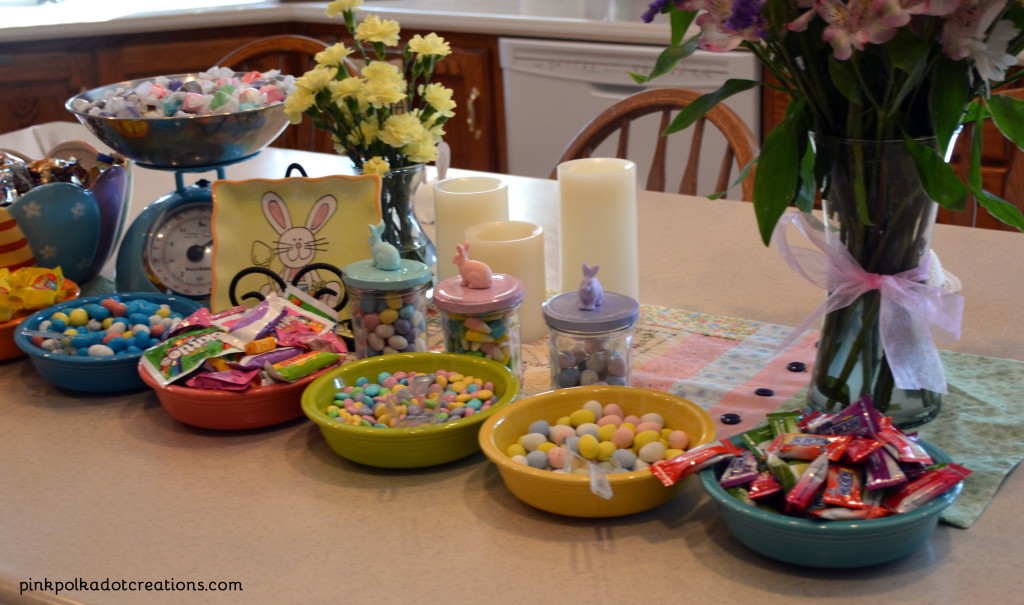 We had Grandma's "Candy" bar. I love to get everyone on a sugar high! :) My oldest granddaughter made clues for a treasure hunt and we had our annual Easter Egg Hunt: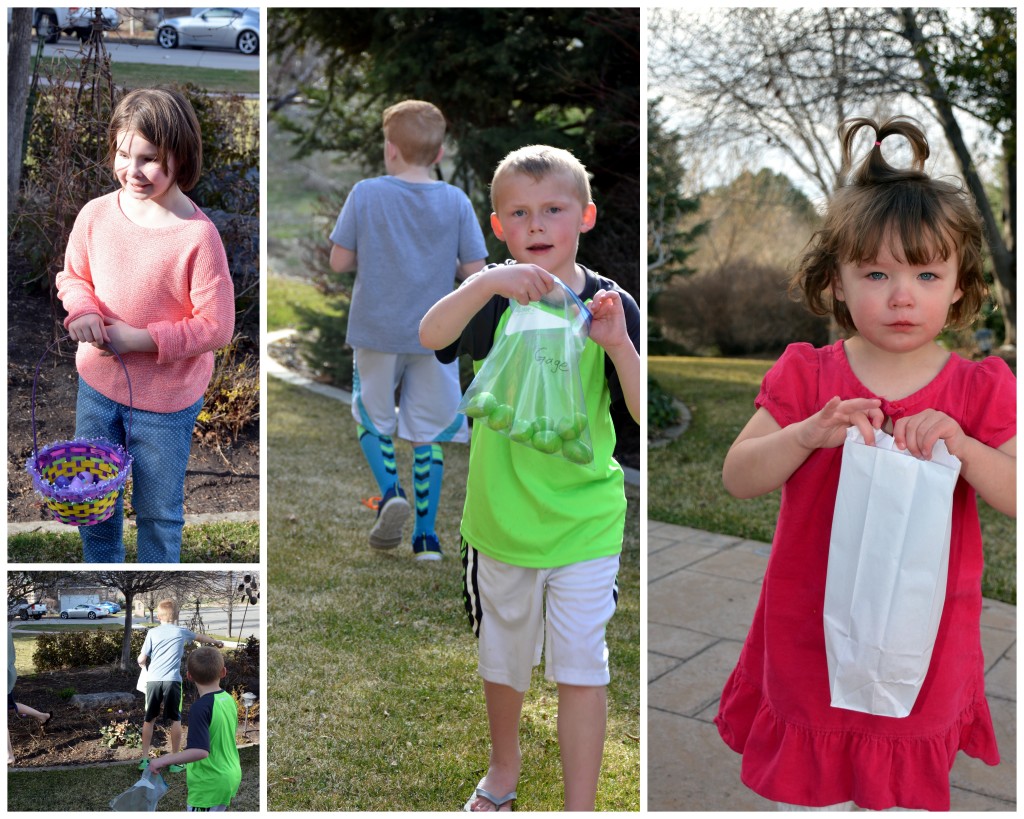 We have to do our egg hunt according to color, so that each child gets their fair share because they range in age from teenage to toddler! But all seem to have fun with it.
I think that everyone had a great time and the kids love helping each other!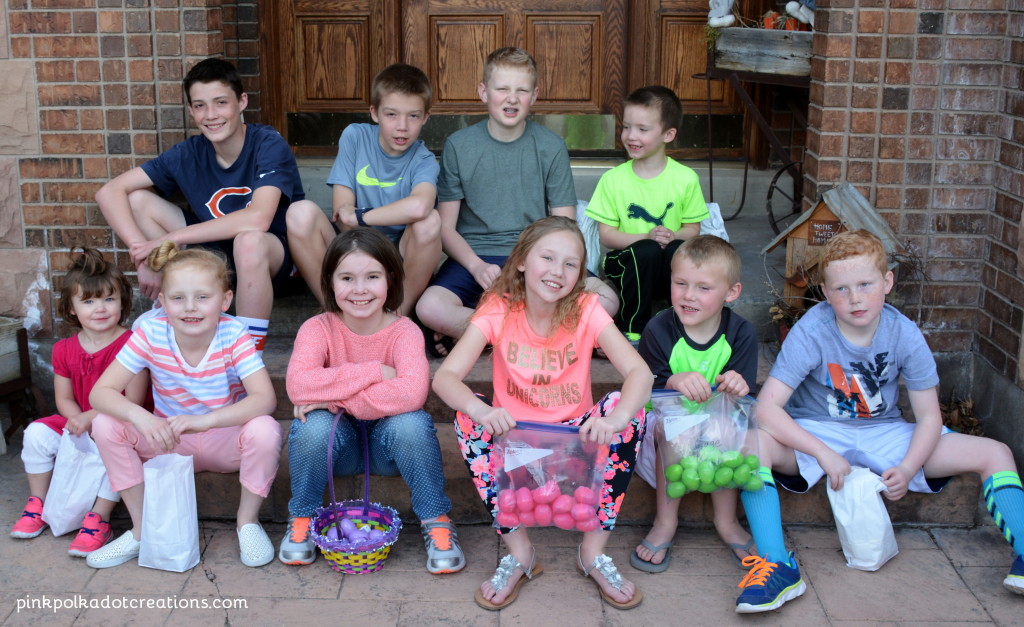 I am not the best at photographing kids and I could not get them all to look at me at the same time!
But from our house to yours…Happy Easter!