Today I have the fun little Baby Boy Quilt that I quilted on my trip to Canada! This was a simple quilt to put together.
I did not have a pattern…just cut out 5.5″ squares and put them in a design and added a couple of borders.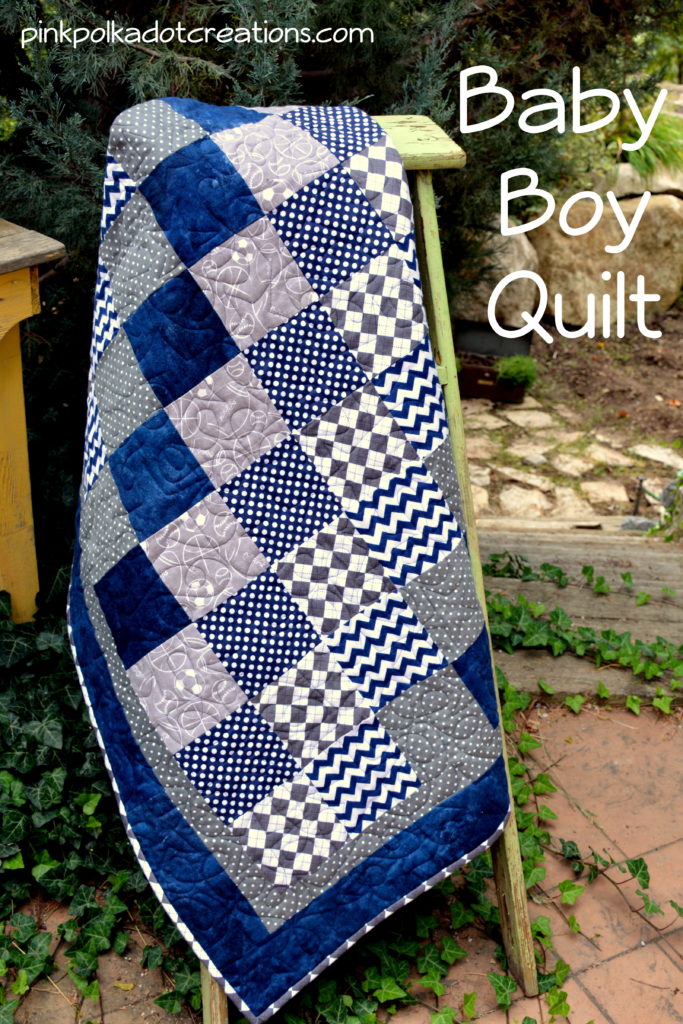 Decided to buy a half a yard of each of these fabrics because I did not have a pattern, so I did not know how much fabric I would need.
Luckily, I have enough fabric left over to make another quilt! (Except for the back)
All of the fabrics are a soft, cuddly flannel.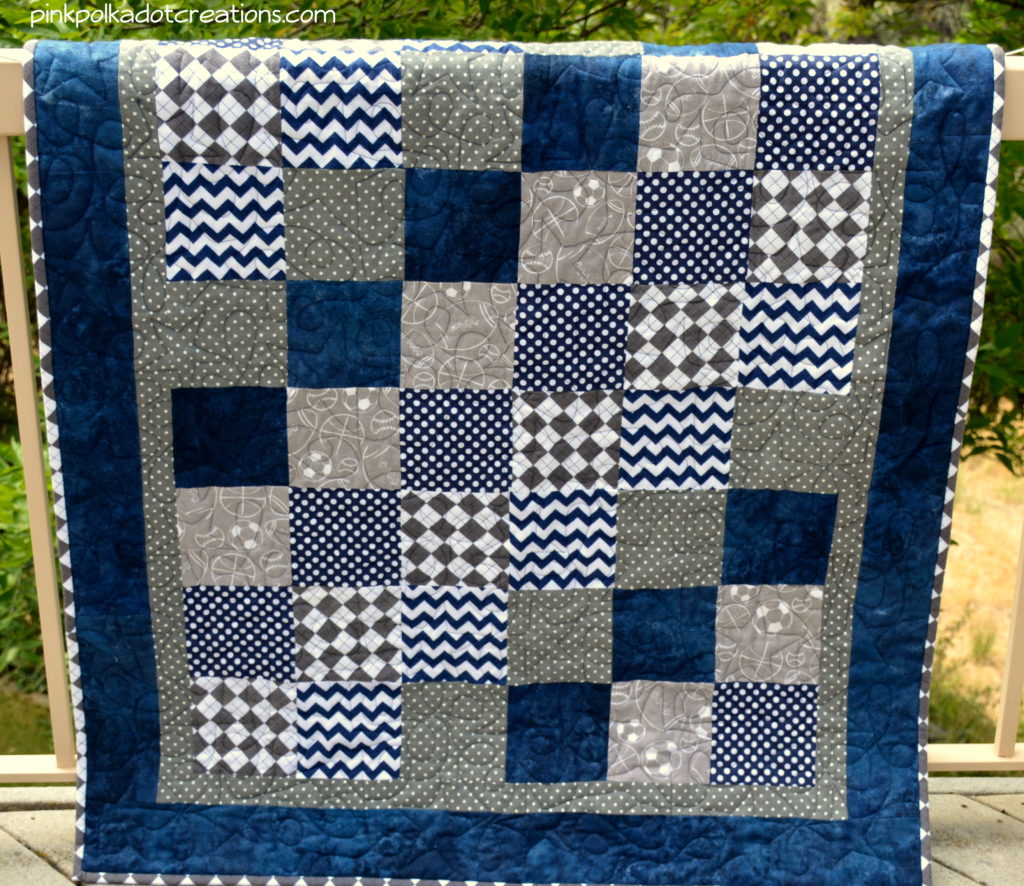 The pattern is just a staggered diagonal. This was simple to lay out and to sew. I sewed each row, then sewed the rows together. I added a 2″ gray polka dot stop border and a 4″ navy blue outer border.
There are 6 blocks across and 8 rows down.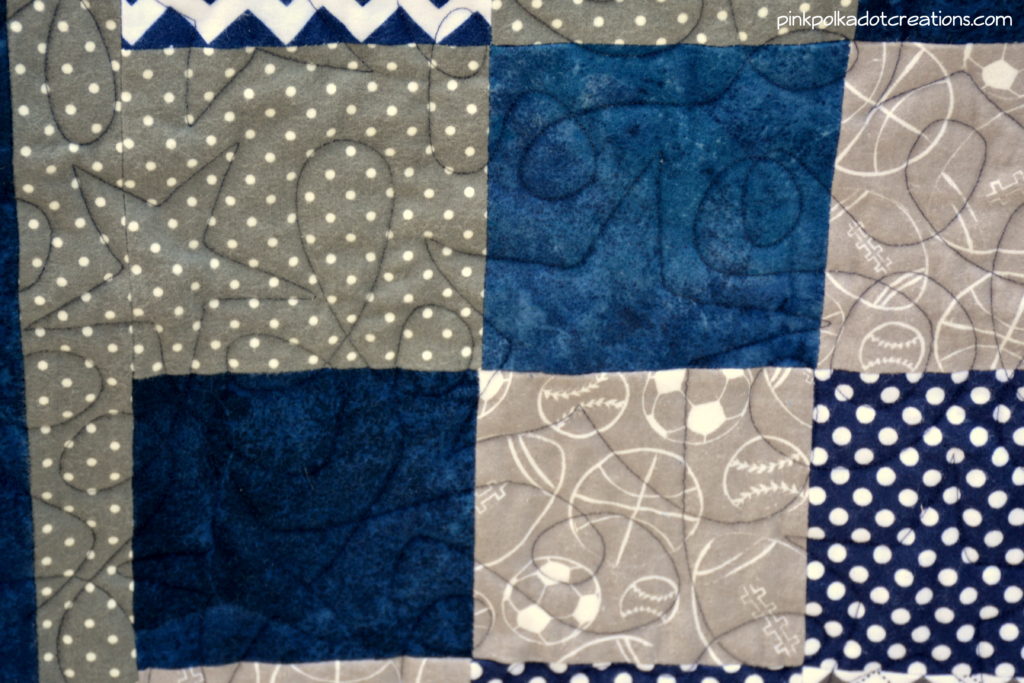 Here is a close-up of the quilting. This quilt is quilted with a pantograph pattern. A pantograph is a paper pattern that you "trace" with a laser light.
You put the pattern on the back of your quilting machine and you quilt the quilt from the back side!
I loved trying out this technique of quilting…you can tell that this was my first attempt, but it was fun learning it!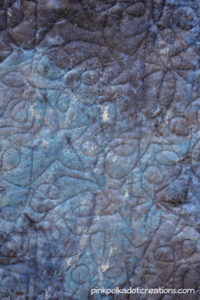 With a blue back and blue thread, my quilting does not show up too much! And that is how I planned it! :)
My cousins said I need to use the bicycle experiment…which is, if you are riding by on a bicycle and can see a mistake in your quilting, you need to unpick it. Otherwise, no one else is going to notice your mistakes! I like that experiment!
I need to thank my cousins one more time, for showing me how to do a pantograph. This technique is definitely something I want to try again!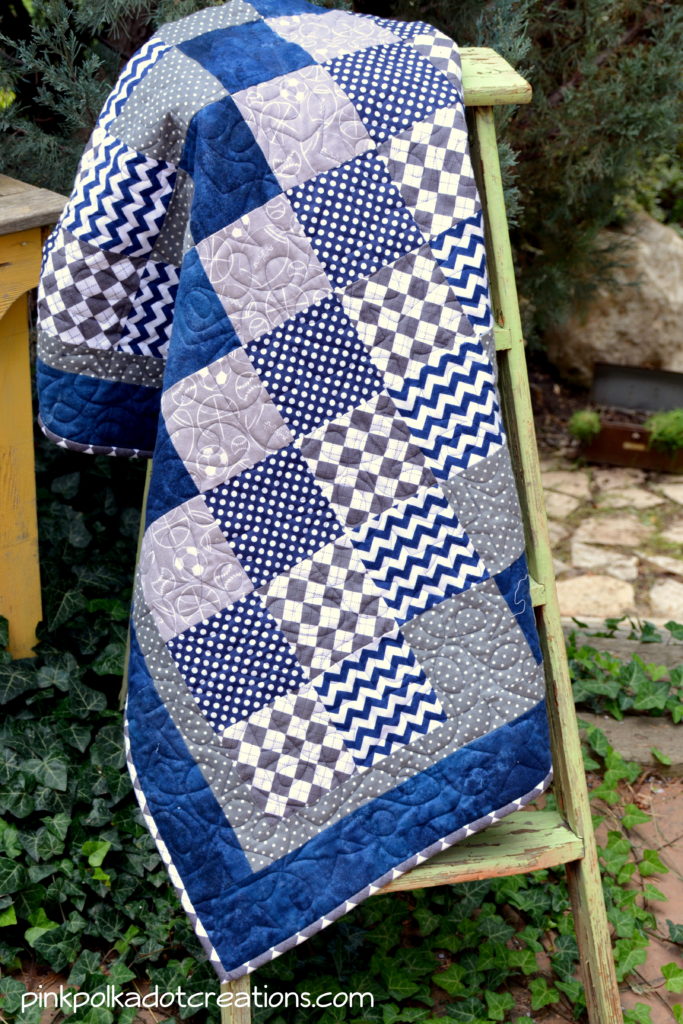 So this is my Baby Boy Quilt. I have one done and one more to go! These will be great to donate at Christmas time to one of the local hospitals!
Have you ever made a quilt with no pattern? They are pretty liberating because there are no rules!
Thanks for Visiting Today! Hope you are having a wonderful Monday!