I have a really fun idea to share with you today…it is this fun hanging flower stand!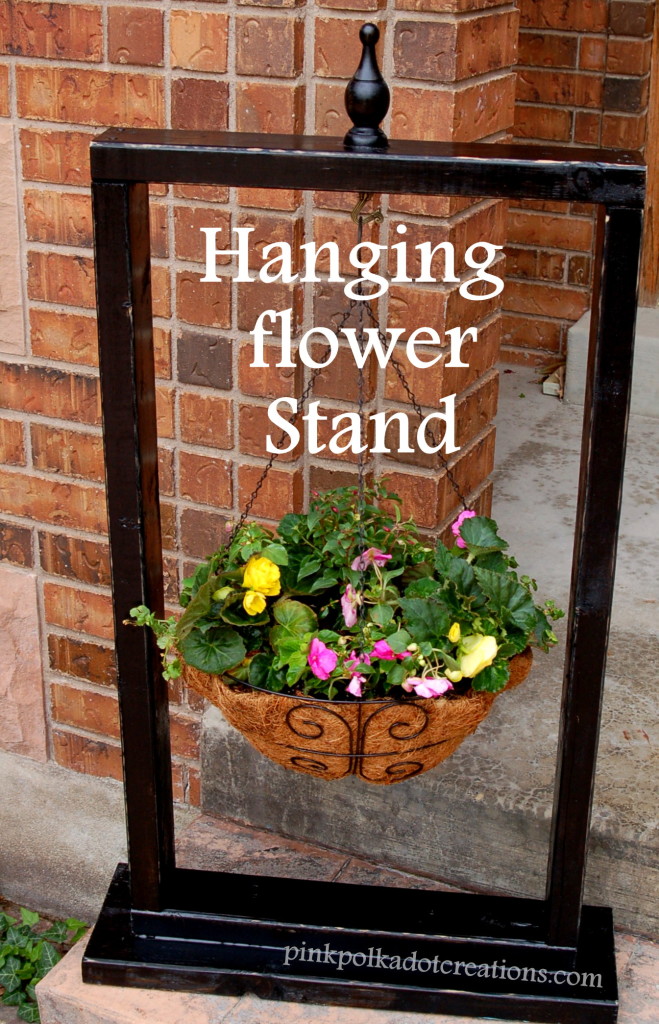 My sister made this for me for Christmas and I have been dying to get it planted! I absolutely love this idea! It looks like the flowers are in a frame!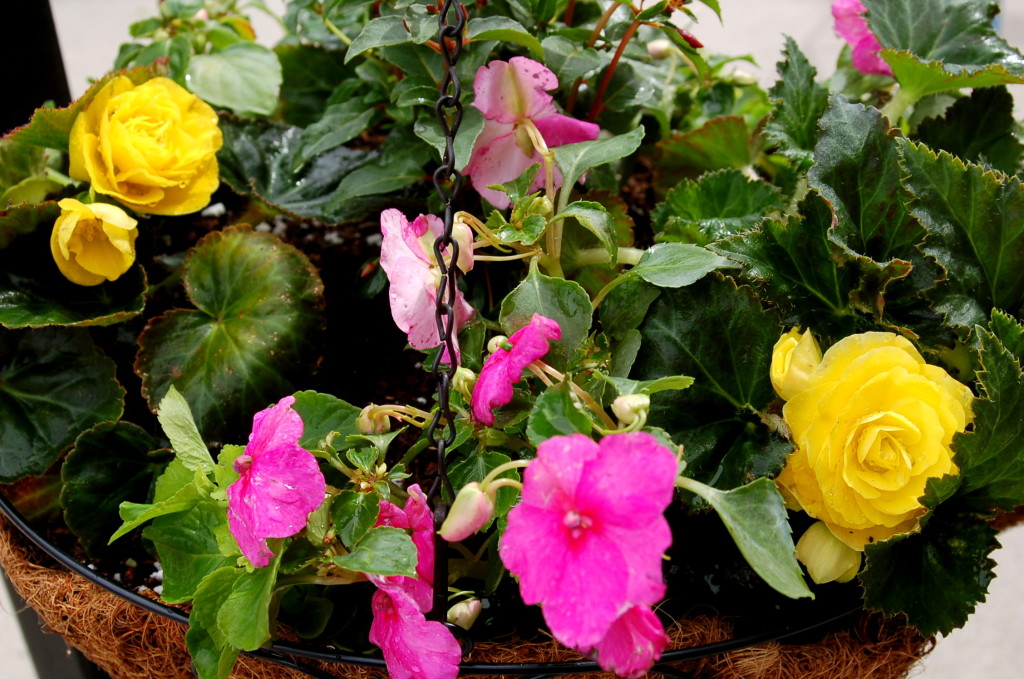 Here is a close up of the flowers. These are all shade flowers…because this stand will be in the shade! Duh!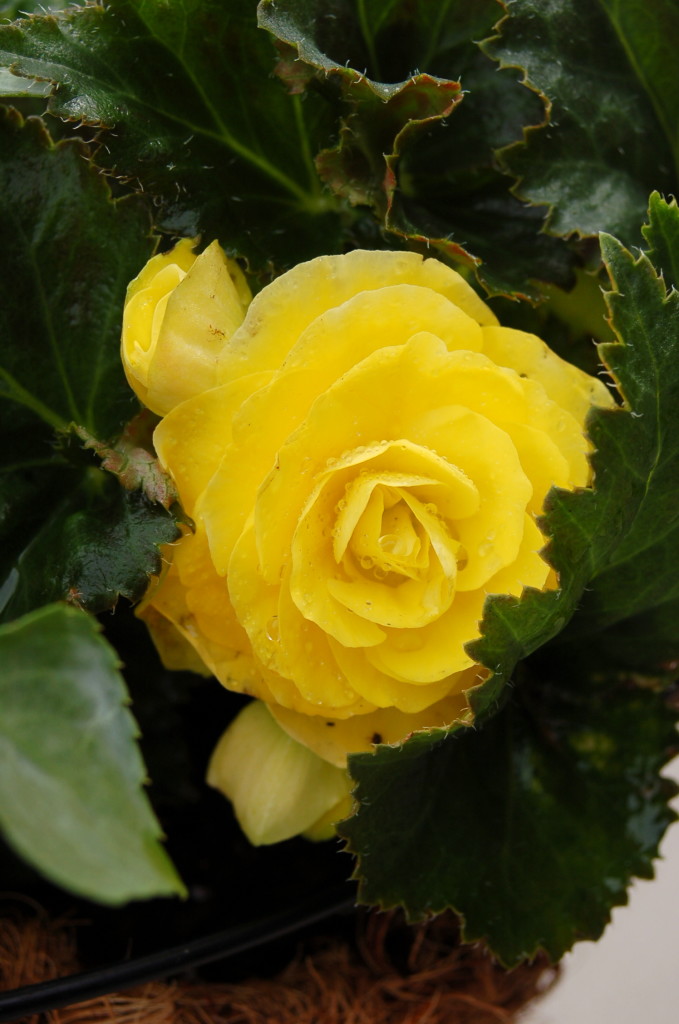 The begonias are already beautiful. I love that you can add instant color to your yard with flowers that are already blooming!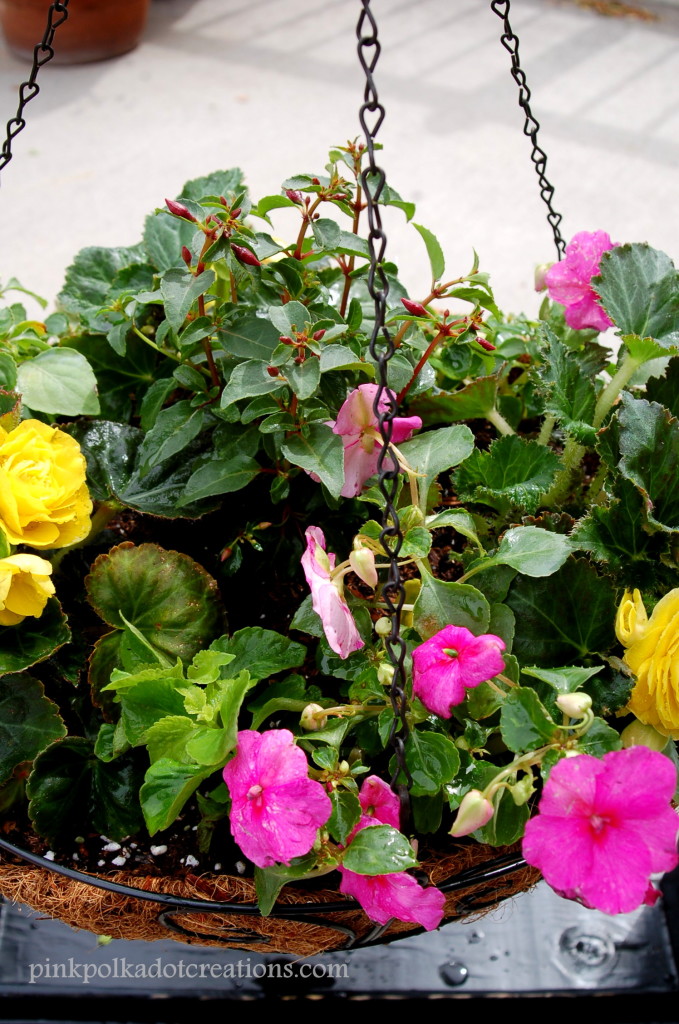 Pink Impatients!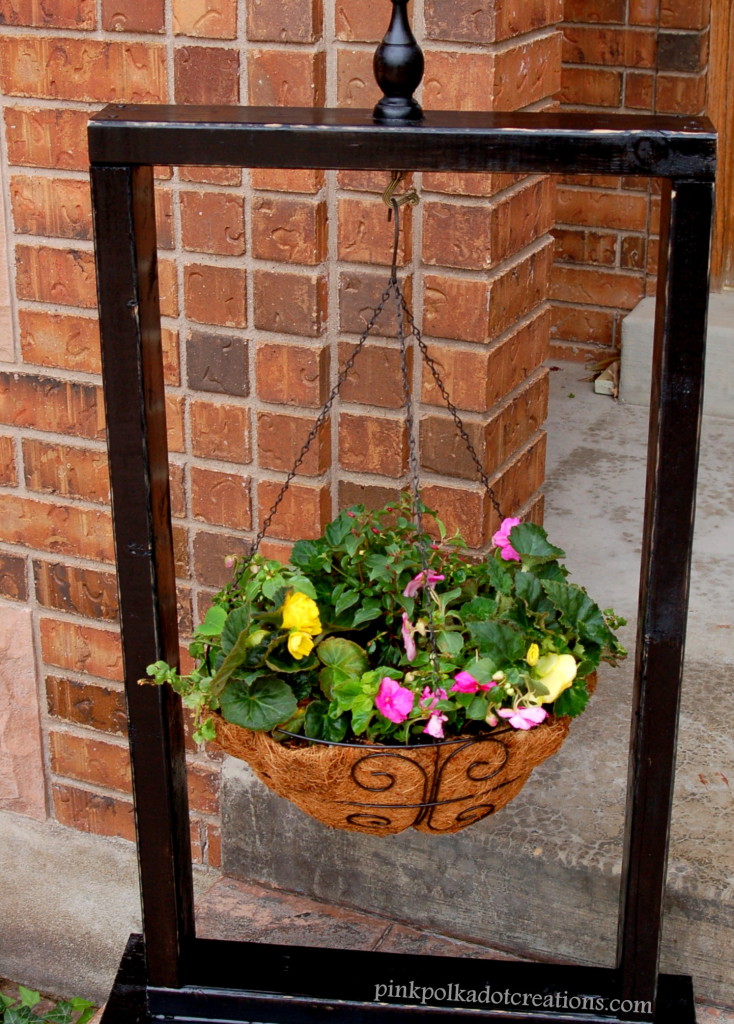 To make one of these all you do is cut 2 x 4's the size that you want the "frame" to be. Add a 2 x 6 board to the bottom to make it stand good and a finial to the top! Paint any color and add a hook to hang your pot on! So darling!
This one measures: 20″ wide by 36″ high for the "frame".
I love, love, love this and I am thinking about making one for my back yard! Or maybe I should just recruit my sister to make me another one! :)
How is your spring planting coming along? I got 5 more pots planted this weekend, so I am on my way! I still have about that many more to plant for my back patio. If any of you need a tutorial on how to plant your pots, check out how to do it here.
Have a great Monday and go out and plant a pot or two!