This recipe is a great copycat recipe that I have had for many years!   I cannot remember where this recipe came from so I cannot give credit to anyone.  But we have had it in our family for a long time. I have made these for school kids, college kids and even mailed them away in packages to missionary sons.
One of the great things about doing a blog, is that the recipes that I post will be recorded for future use!  My recipe card is getting pretty hammered and is well worn, so now I will have a lot better copy of this recipe!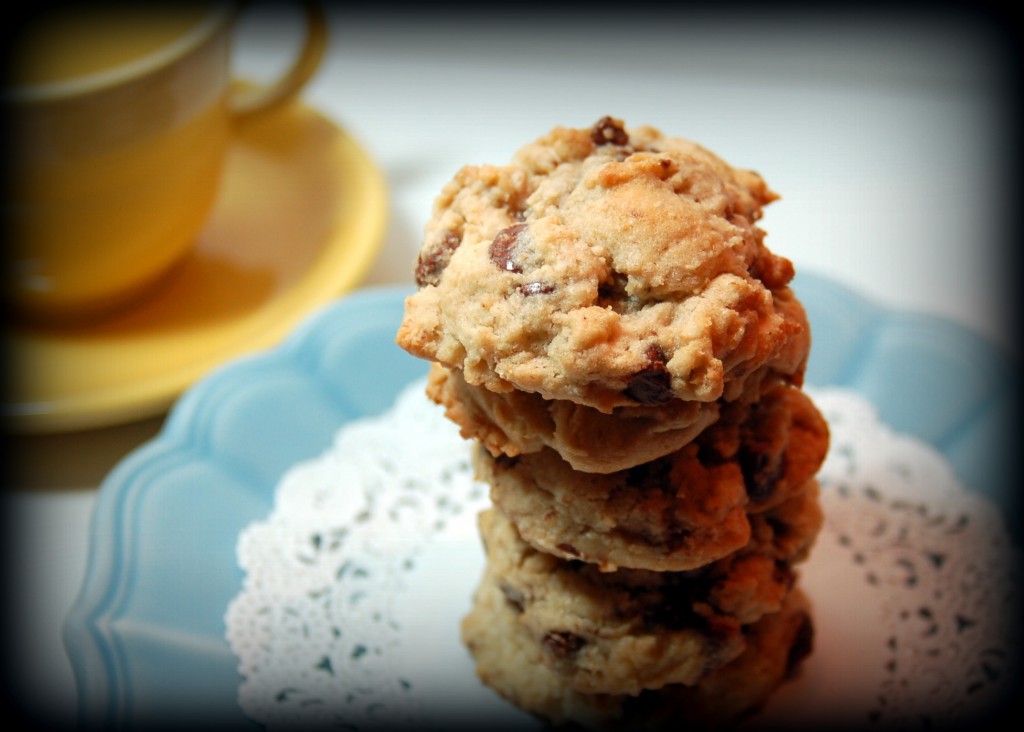 This recipe makes a super big batch but they freeze very well!  You can freeze the baked cookies or you can freeze the dough and bake what you need when you want them.  I think that the thing that sets this recipe apart from other chocolate chip cookies is the oatmeal flour.  These are a soft, chewy, yummy cookie!
This dough has to be refrigerated before you bake the dough, so you will need to plan ahead.  But they are so good that they are worth the extra time!  It is also a very versatile recipe and you can change what you add for different variations!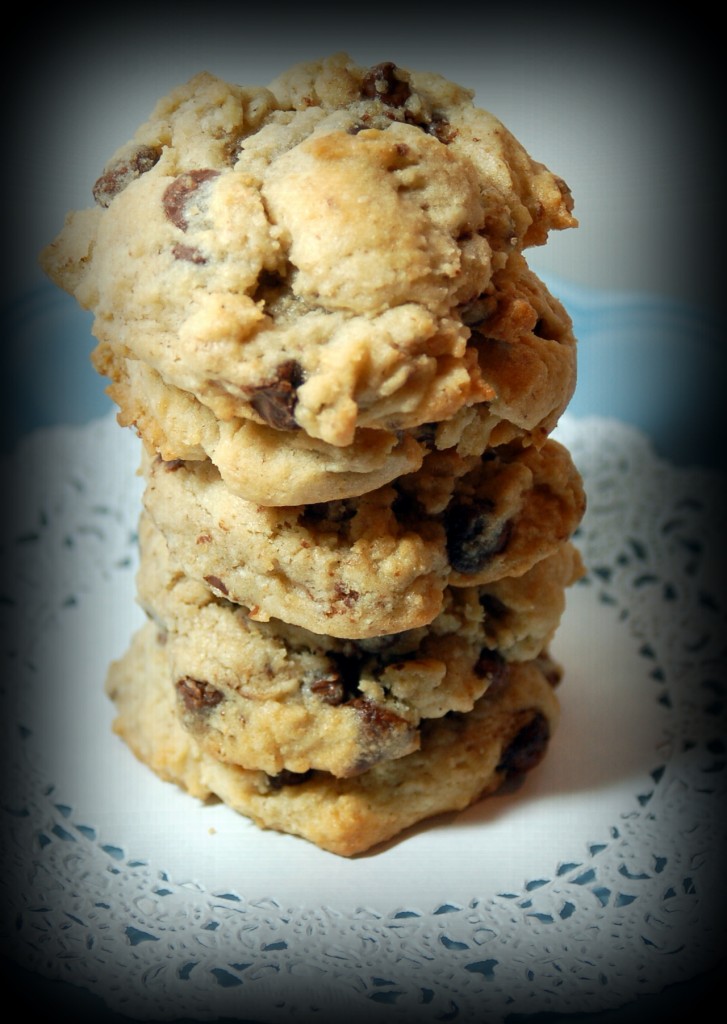 Mrs Fields Cookies- yields 75-100 cookies!
3 eggs
2 cups sugar
2 cups brown sugar
2 cups butter or margarine
2 teaspoons vanilla extract
1 teaspoon soda
2 teaspoons baking powder
1 teaspoon salt
 3-5 cups oatmeal-put in blender and grind to flour ( I usually do 4 cups)
4 cups flour
3 cups chopped nuts (optional)
2 large bags chocolate chips
Cream sugars and butter well.  Add eggs and beat well.  Add salt, baking powder, soda and vanilla, mix in.  Stir in flour and oatmeal flour.  Add chocolate chips and nuts.  Refrigerate overnight. (I have cheated on this and only refrigerated for 1-2 hours and they work, but it is really better to refrigerate overnight)
Mold into golf ball size cookies or scoop using a small ice cream scoop, place on parchment paper lined or greased cookie sheets and mash down slightly.
Bake at 400 degrees F for 8-10 minutes until slightly browned.  Let cool on baking racks and then enjoy!  They are really good warm, right out of the oven!
Variations: Omit chocolate chips and add coconut and macadamia nuts.  Or you could add raisins or Craisins.  This is a great recipe to do many different variations.  Add whatever your family likes.
YUM!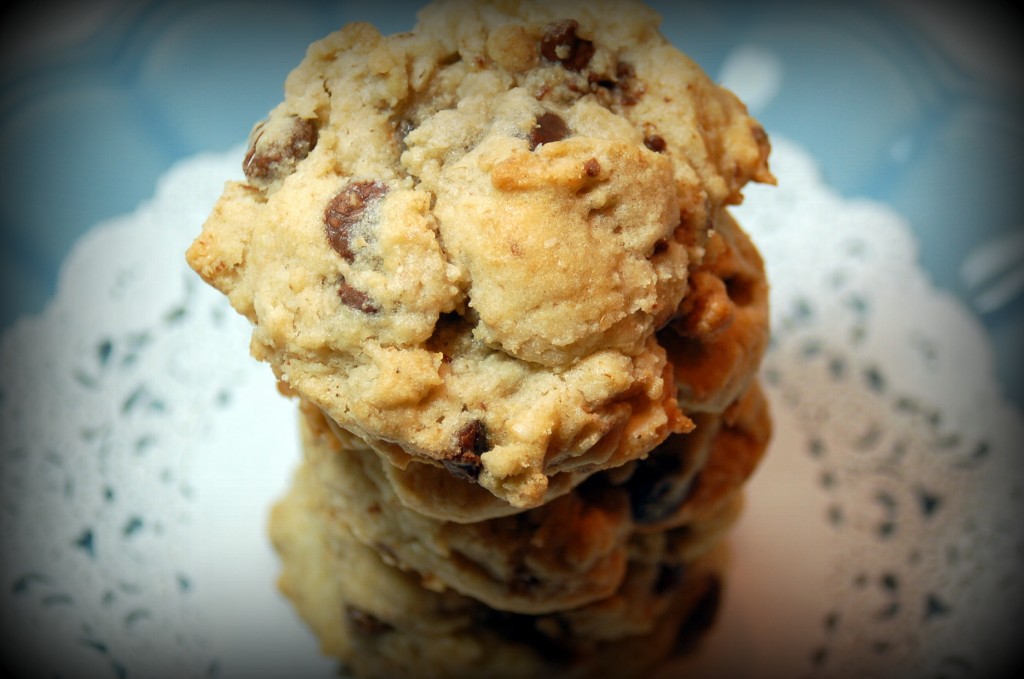 So which variation will you make?  So many choices…