I am getting anxious to start planting all of my flower pots.  It is still a bit too early here in northern Utah, but I am making my list of the kinds of flowers that I want to get.  I will go and buy them soon so I can get what I want, but I will have to keep them in the garage for a couple more weeks.  I will probably plant my pots and it is usually around Mother's Day when you can start putting them out.
I  posted this last year about how to plant your pots; but felt like it was a good tutorial so I am reposting it here today.
 There are three different kinds of plants that you need to plant a beautiful pot:  you need thrillers, fillers and spillers.
  My good friend, Susan, works at a nursery and a few years ago she taught a class on how to plant your flower pots.  I usually plant about 14-15 pots and baskets every year!  I love them, but I am nuts because I have to hand water most of them.  Crazy, I know.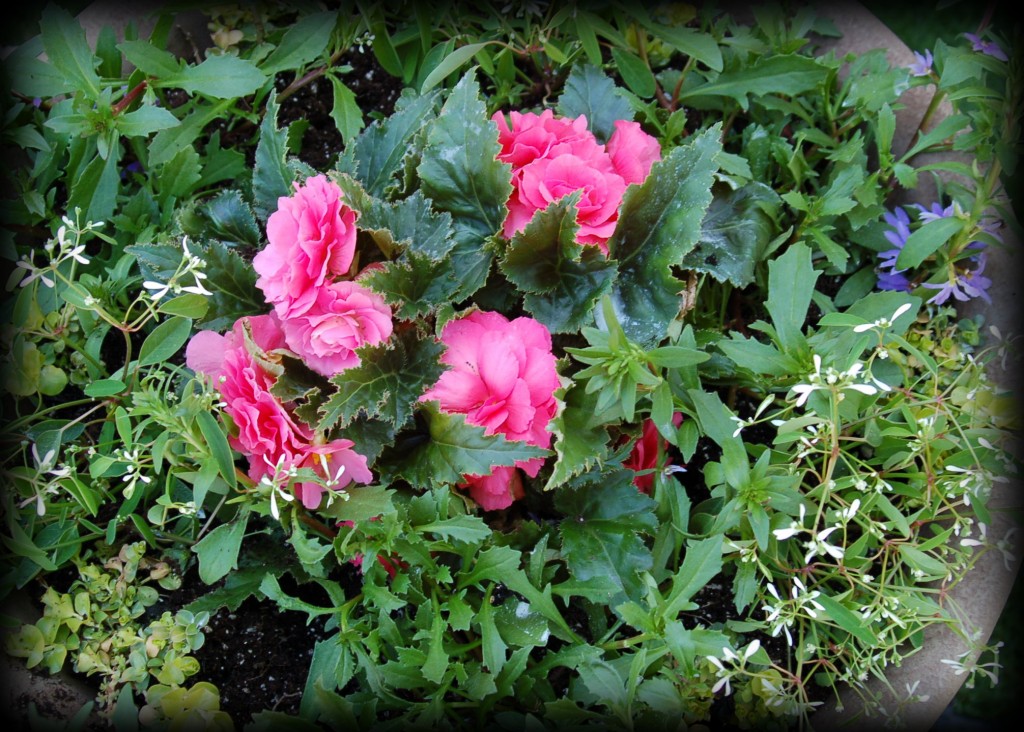 In the class she taught that you need, "Thrillers, Fillers and Spillers"  The "Thrillers"  are what you put in the center that catches your eye.  A lot of times I have used the grasses for my thrillers, but this year I am trying something different and using begonias in these pots.  In some other pots I am using a Coleus for the thriller.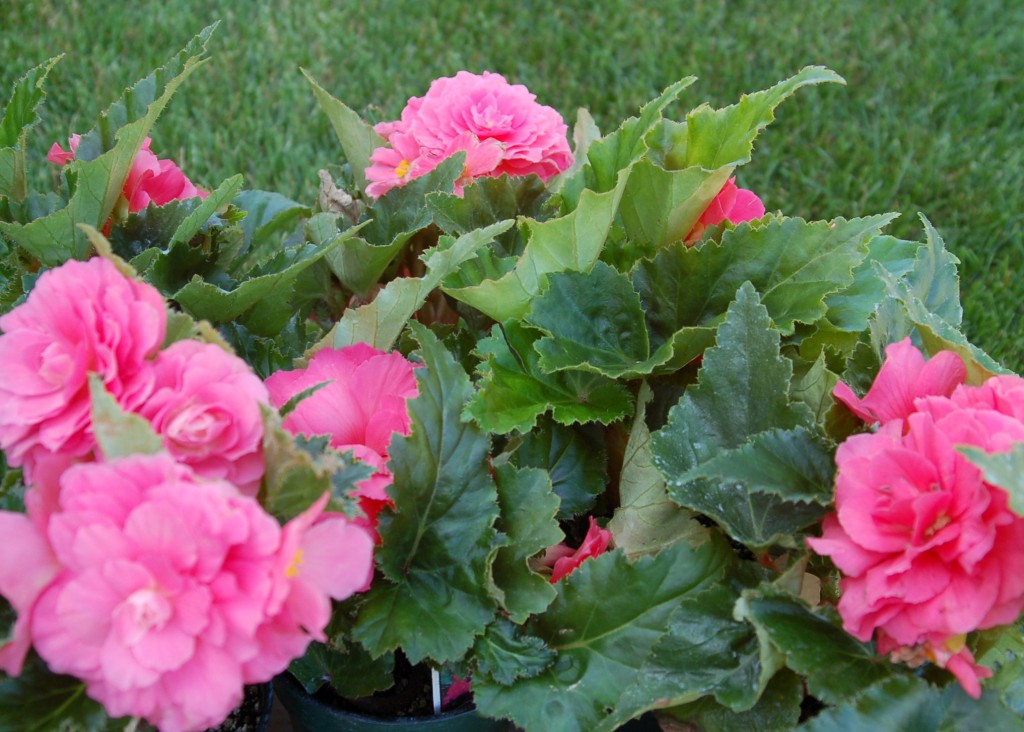 The "Fillers" are what you put around the "Thrillers".  I have often used petunias, marigolds, begonias, etc.  but for these planters I am using the fun Diamond Frost.  I love the look of bacopa in my pots, but it is so temperamental that I have quit using it and I am going to try this.  I love the lacy look that it gives.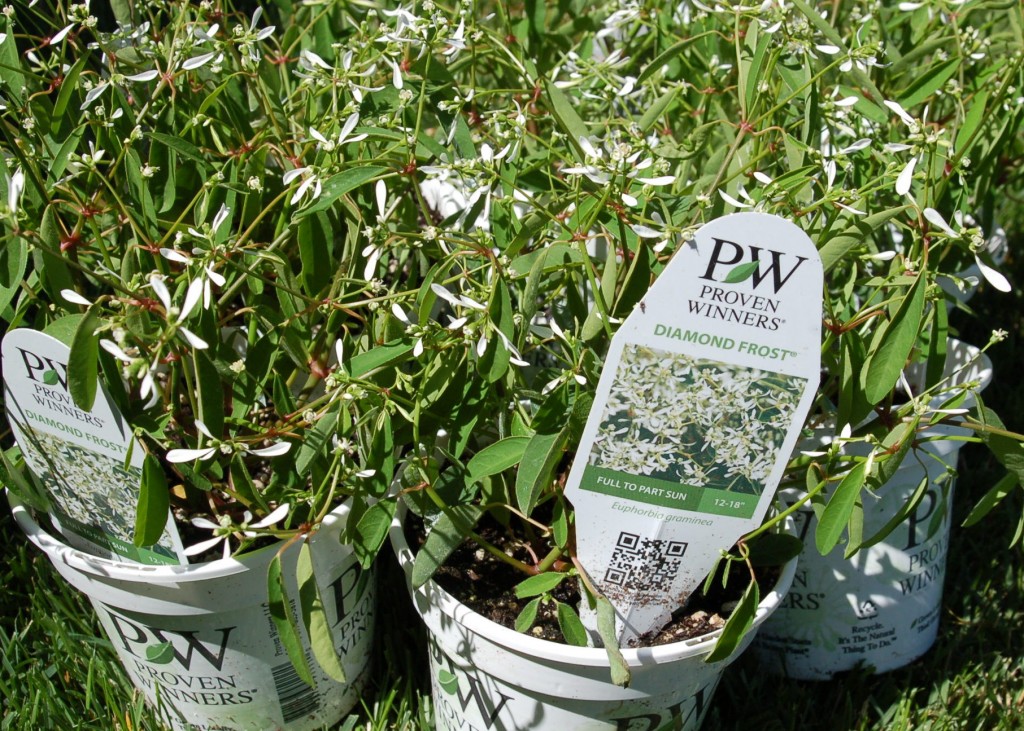 and this Dark Blue Scaevola.  It will also be part of the "Spillers".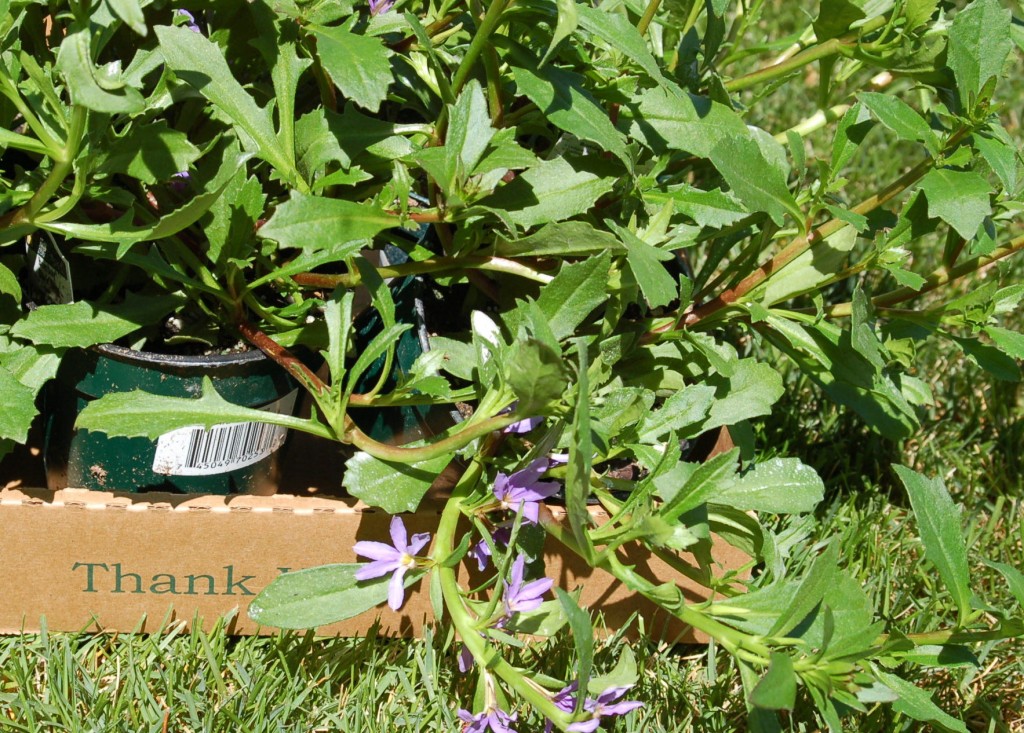 This Creeping Jenny is actually a perennial and it grows really fast and will be my "Spiller", because it will spill over the sides of the pots.  Another "Spiller" that I use all the time is a Sweet Potato Vine.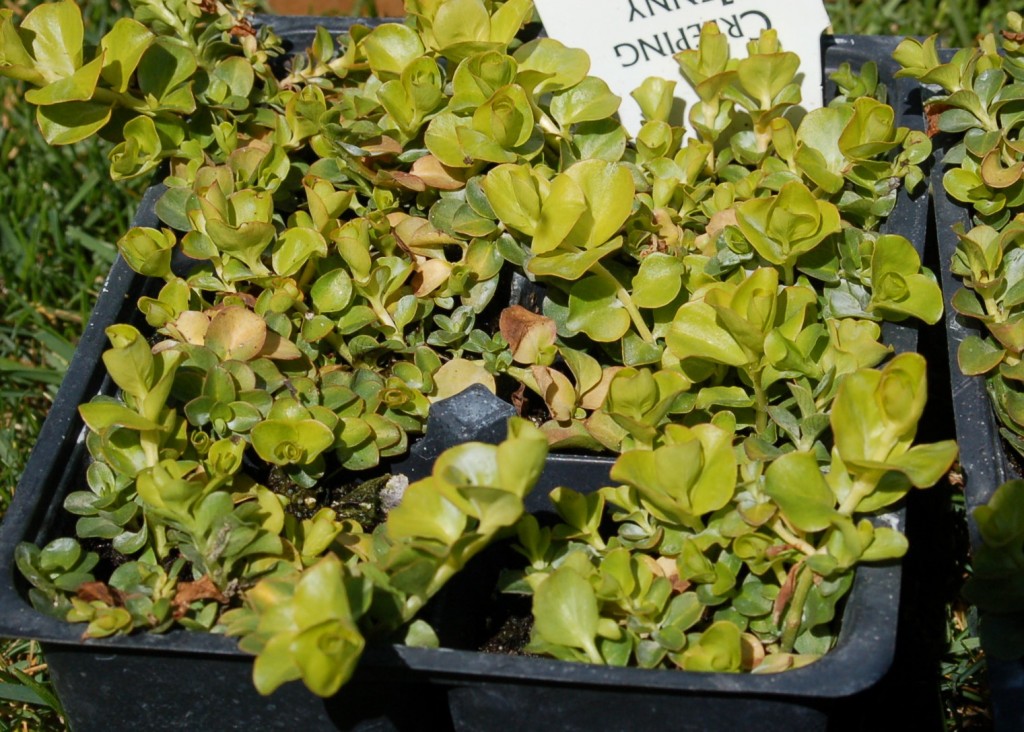 So you need to start with some good potting soil and you can also add a fertilizer to the soil to give the plants a good head start.  Start with your "Thrillers" in the center of the pot.  You will always want to work in odd numbers, so I planted 3 begonias for my Thrillers.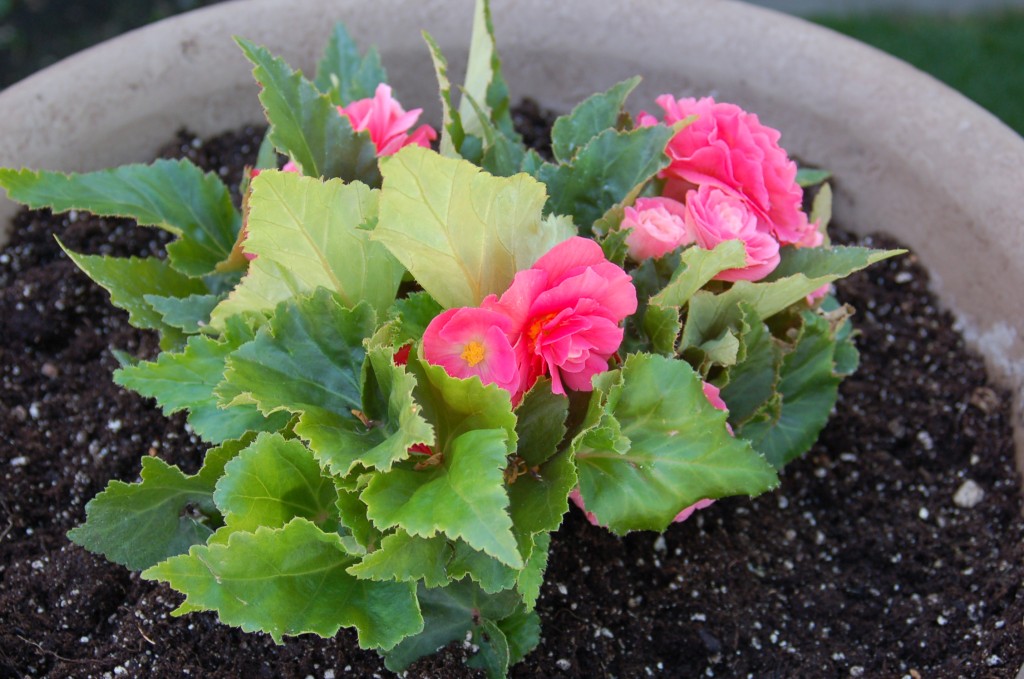 Next add your "Fillers", again use odd numbers.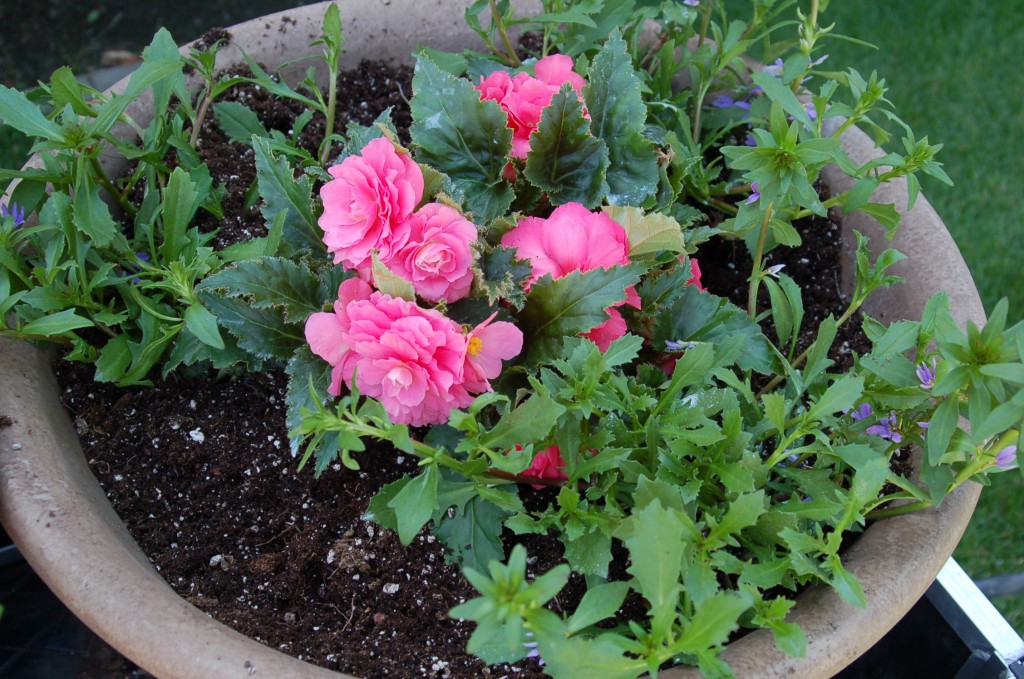 I then added more fillers and my "spillers".  My pots are pretty full, but I love to have big full pots and there is still room for the plants to grow.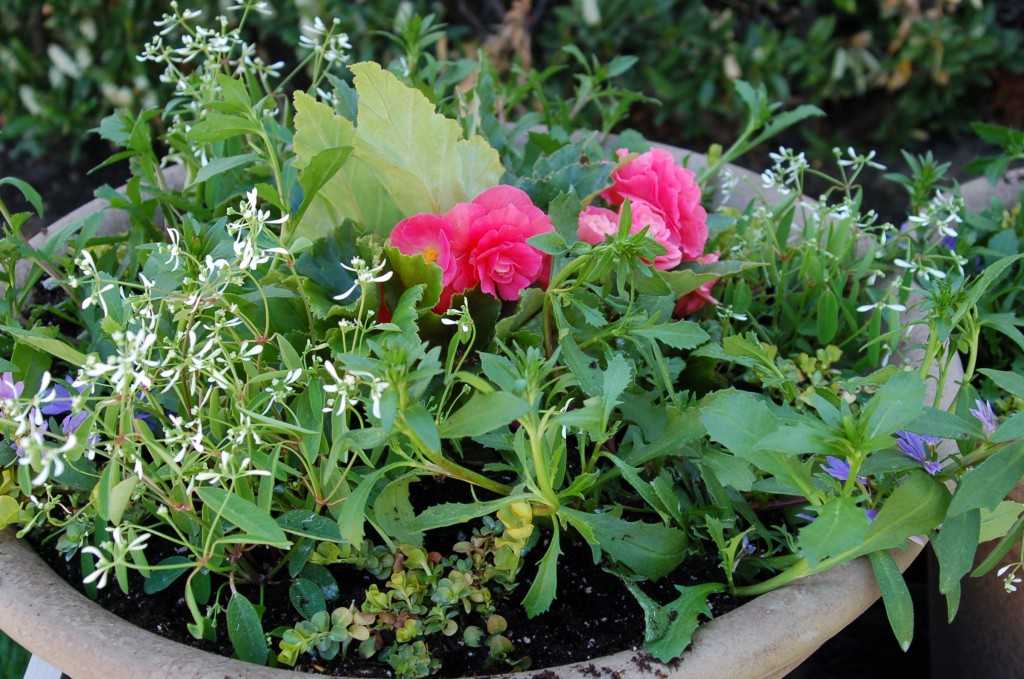 These are the different plants that I used in these pots.  All of these plants are shade plants because they will go on my front porch and they do not get very much sun.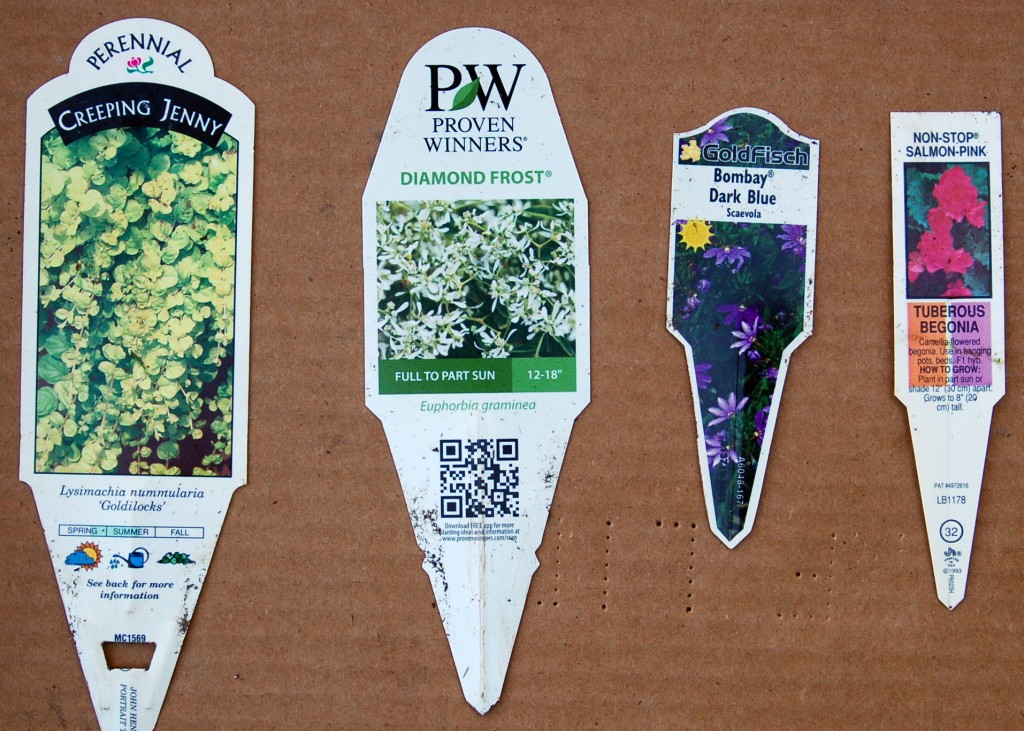 I love the look of these pots and they almost have an English Garden look with the Diamond frost in it. I will try to remember to take pictures in the summer, when they are spilling over the top.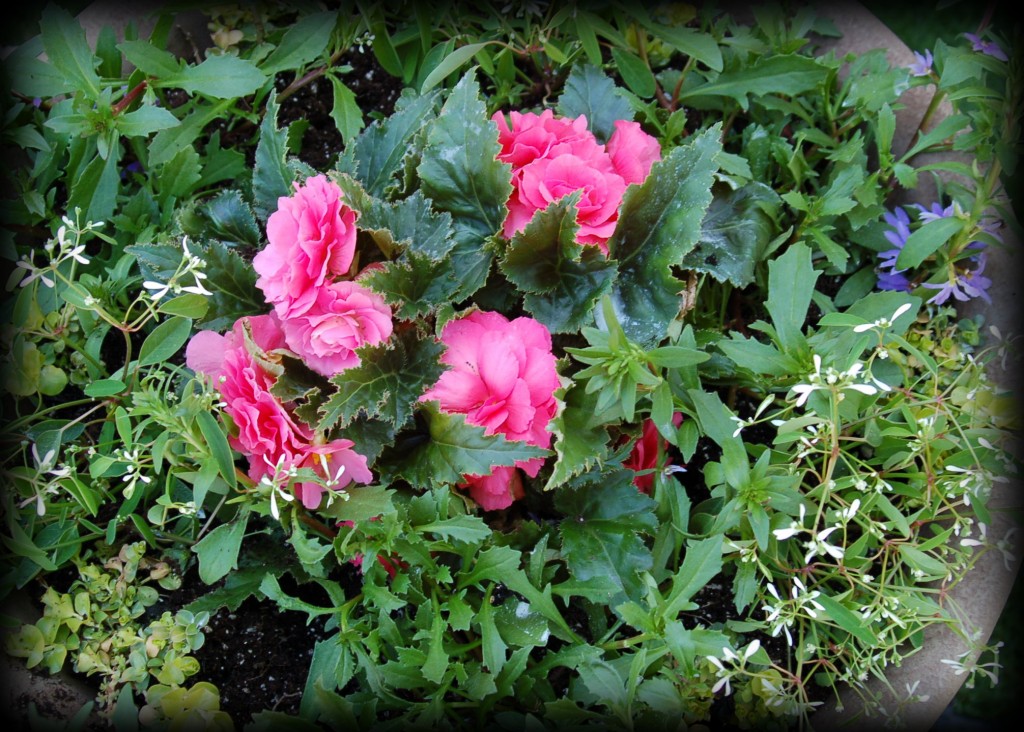 Here are the pots on my front porch along with my little flower cart: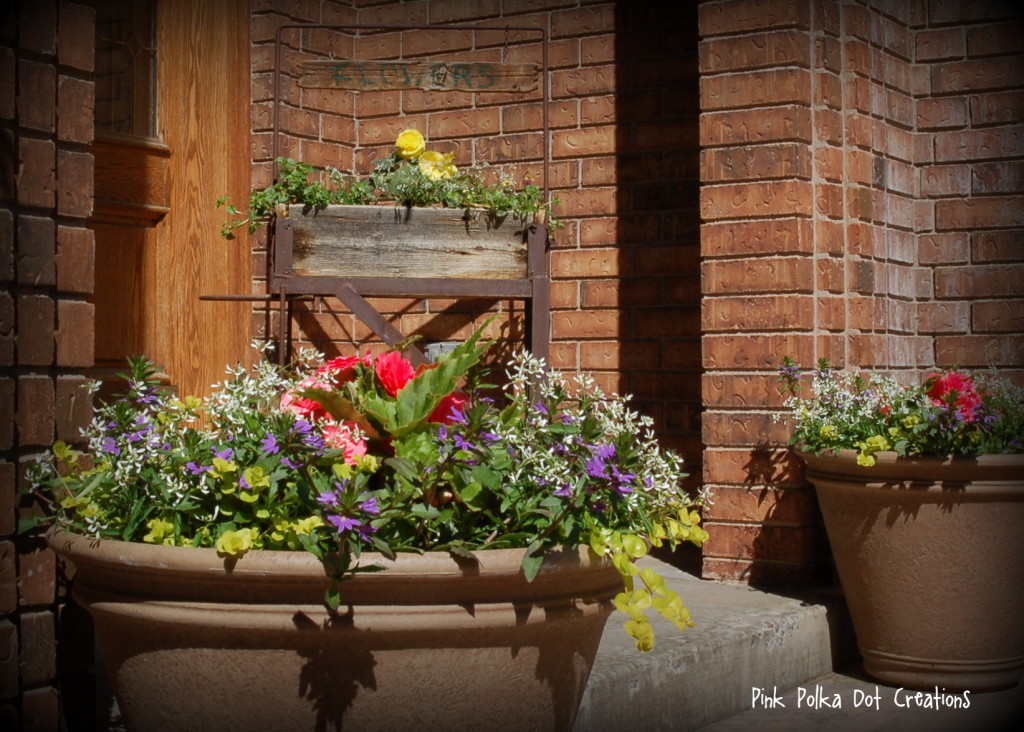 Here is another pot that I planted last summer.  I found this chair at an antique place and I painted it blue.  I love the little vignette that this makes.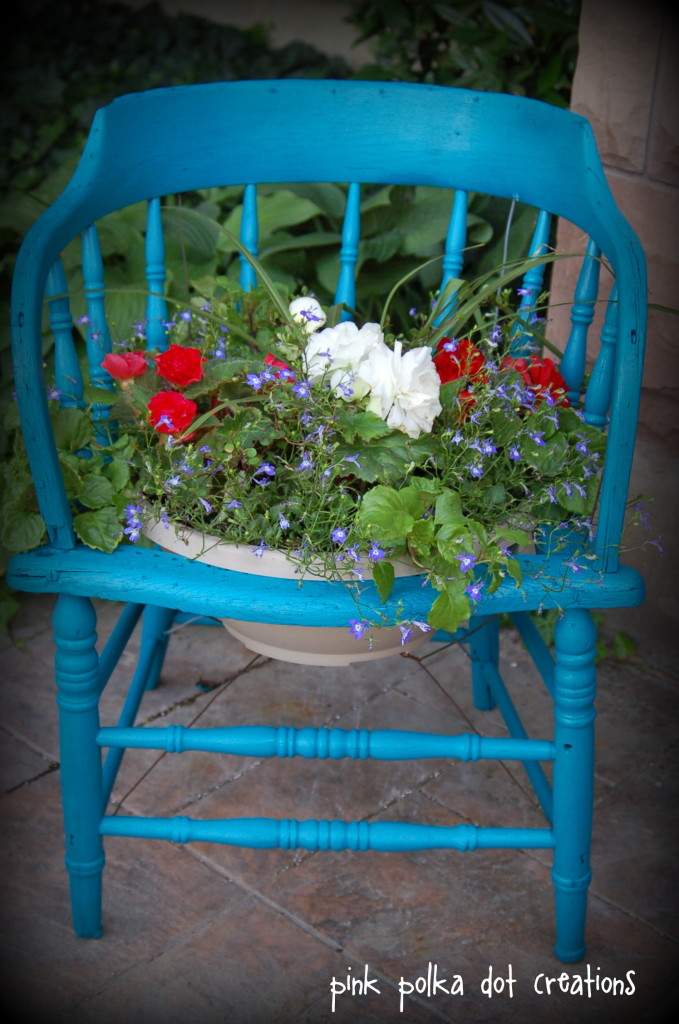 This was such a fun planter with all of the Americana decor that I had out for the summer!  I love the red, white and blue in this planter!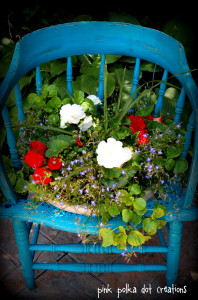 So have any of you started planting your flower pots yet?  I would love to hear what kinds of plants that you use!  It is supposed to be warm here for a couple of days before it gets cold again, so I am going to have to get to work while we have a couple of warm days!
Have a great day!  I hope that you can be outside and enjoy all of nature around you today!  Love Ya!
Please keep in touch…like on facebook or visit me on pinterest!