Oh my goodness!!
I have found a new hobby and I am quite in love with making these darling beaded bottle cap charms! My husband just rolled his eyes when I told him that I had a new hobby…"That is just what you need," he said! :) But really, he was quite impressed that I could make my own jewelry!
I learned how to make these from My Computer is My Canvas. She has a really good, detailed tutorial on how to make these so I am just going to refer you to her site rather than re-inventing the wheel…if you know what I mean. I simply followed her directions and I was easily able to figure out how to put these together. As you can see, I have had a great time making these fun charms!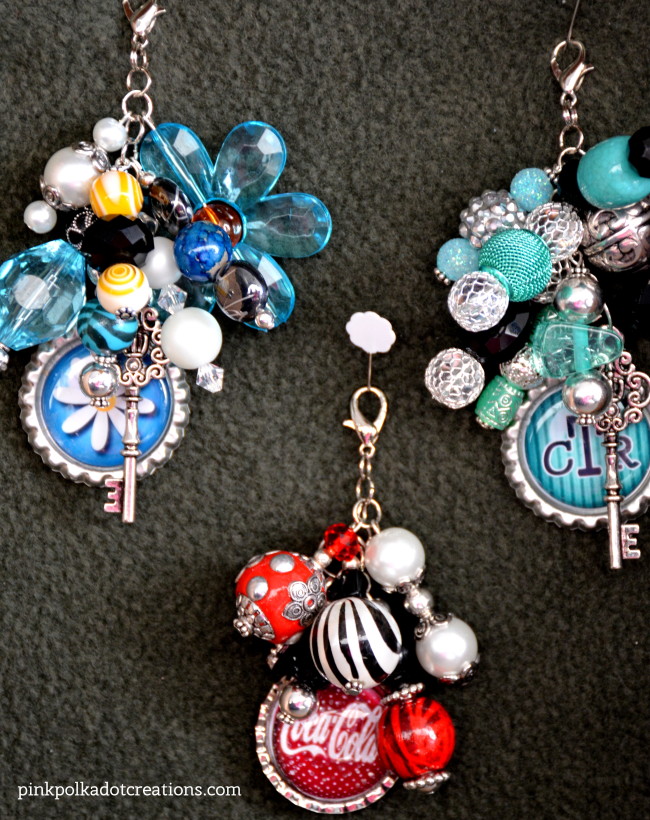 This is how they would hang on a necklace, or you can hang them on your purse, your scriptures, or even a zipper pull! They add such fun to everything!
My oldest granddaughter even got in on the action! She made one for herself and one for a friend!
These make such fun gifts and it is great to personalize them to each individual! So go to My Computer is my Canvas and learn how to put these fun beaded charms together. She even has a coupon for the bottle cap charms and the clear bubble that goes over the image! She also has several LDS Church themed charms that you can order!
These would be fun to make for young women groups, activity days, dance groups, cheerleaders, primary classes, and of course for birthday gifts, Christmas gifts, or you could make one for each holiday or every outfit if you were really crazy! :)
You never know…you just might just discover that you have a new hobby, like I did!
I designed a few free charms for you to get started with! These are 1 inch in size, so you simple use a 1 inch round paper punch to punch these out. This page is formatted to 4 x 6″ size. You will want to print it out on photo paper with the best settings.
To print this as a JPEG, just right click over the image and go to "save image as". Save in a folder and then you can print it or send it out to your favorite photo processing center.
I am including the PDF file, but it is formatted on and 8.5 x 11″ size page, I cannot figure out how to get it down to the right size. Sorry. If anyone out there know how to do that, please let me know.
Here is the PDF download: Beaded bottle cap charms
I had a few beads already from years ago, but I bought most of my beads and findings at Hobby Lobby and Michael's. You can use one of their coupons, but I have also found out that a lot of these beads are on sale all of the time! :)
I made the monogram charms and I am in the process of doing the whole alphabet and I will put them in the shop, hopefully, they will be done by next week!
Well, I am off to buy some more beads…I think that I am addicted, but it is a good addiction, right?
Have a great day everyone and Thanks for visiting!