I don't know if anyone out there was following my blog way back last Christmas, but I made a comment that I wanted to make Nativity costumes for my all of my grand kids.  I looked online and I checked costume stores and there were some cute, expensive ones, but they all came in separate sizes and I wanted something that would be one size fits all from age 2 to 10!  I know that I was kind of nuts to think that I would find something, but guess what I did!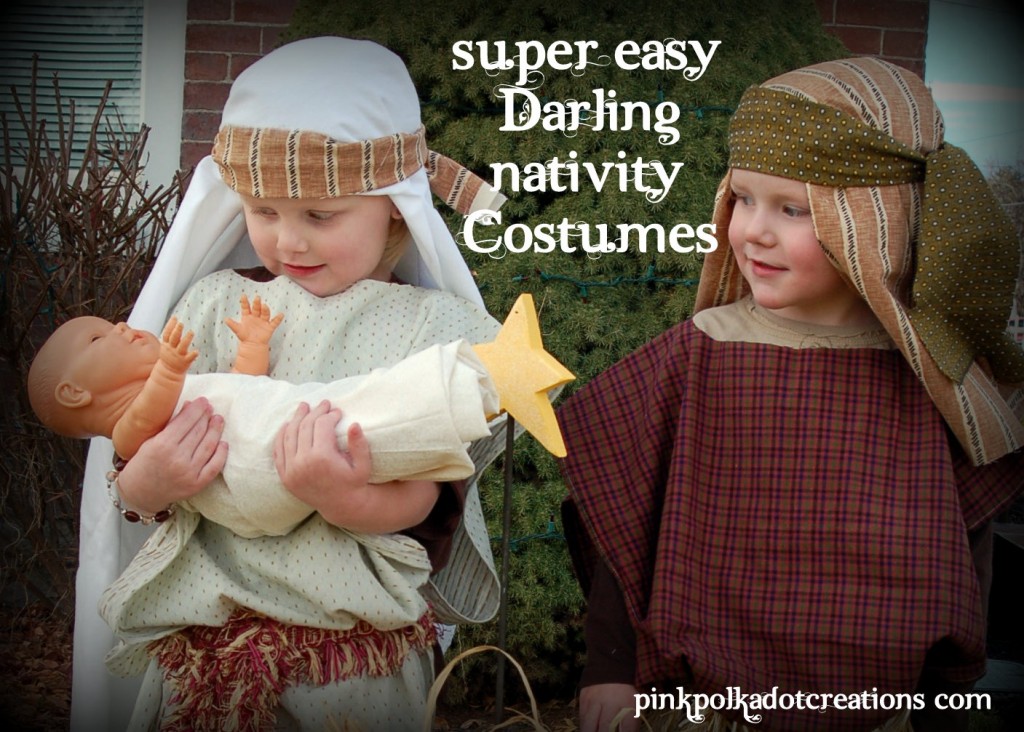 Could I just take a little Grandma moment here…
 are those not the cutest little angel faces that you ever did see?!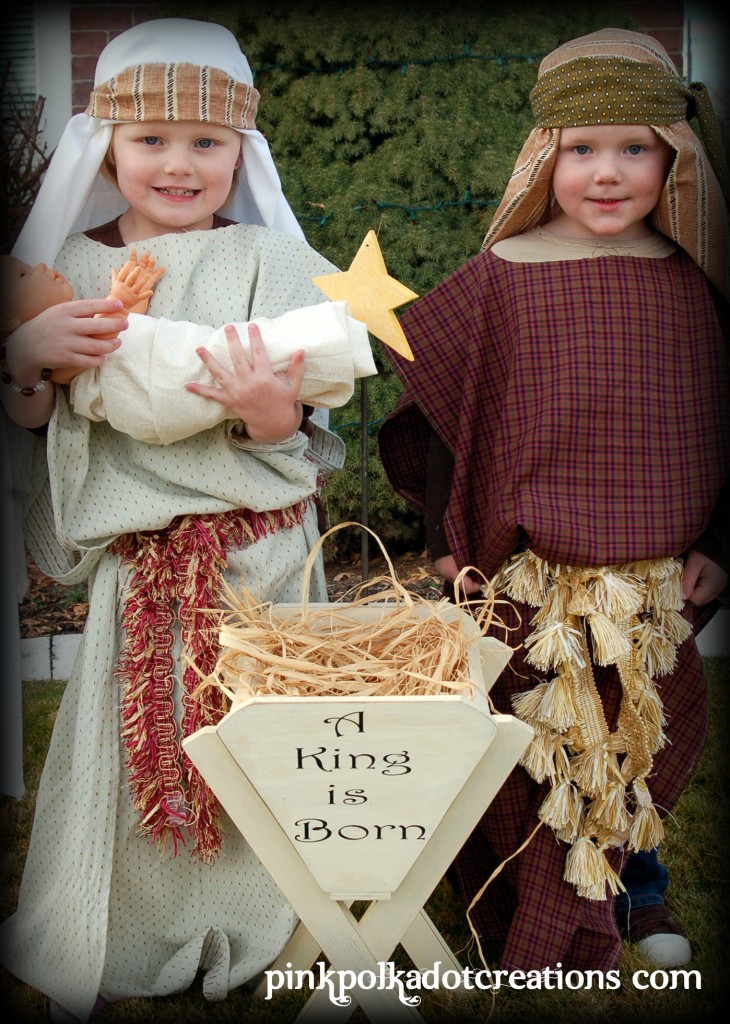 To make these super easy costumes you will need 4 different pieces.  The main sheath, a belt, a head tie and a head scarf.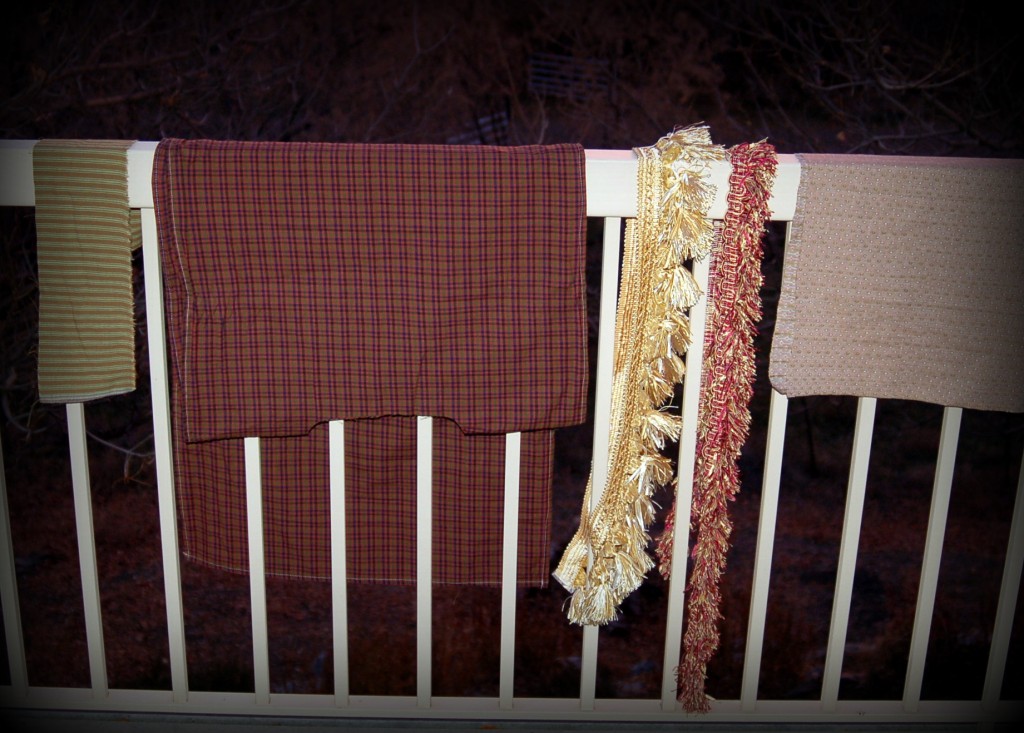 For the main sheath, I cut a two and a half yards long piece in half lengthwise.  So it was about 22″ x 90″.  (two and a half yards will make 2 sheaths)  I hemmed all of the edges because I am a little OCD that way, but you could totally do these as a "no sew" project if you want to.  Mary and Joseph were pretty primitive, so raw edges would be just fine!
To cut the neck out, fold your fabric in half and cut about 9 inches across and about 1 inch deep,  you just want it big enough to fit over the head.  I just left the edges raw, for that primitive look! :)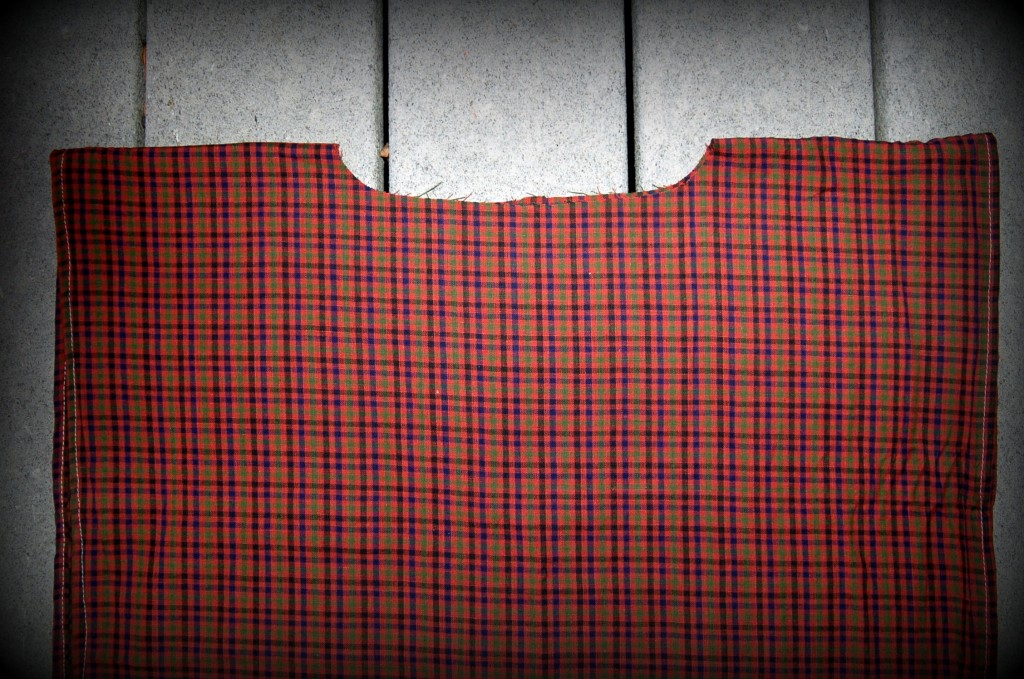 I was very fortunate to find all of this fringe  this summer at a garage sale for only  $5 for a whole big bag of it!  Score!
I cut the fringe about one and a half yards long (54 inches) to make the belts.  You just need it to be long enough to tie around the waist.  If you cannot find any fringe you could also just use strips of fabric for the belts.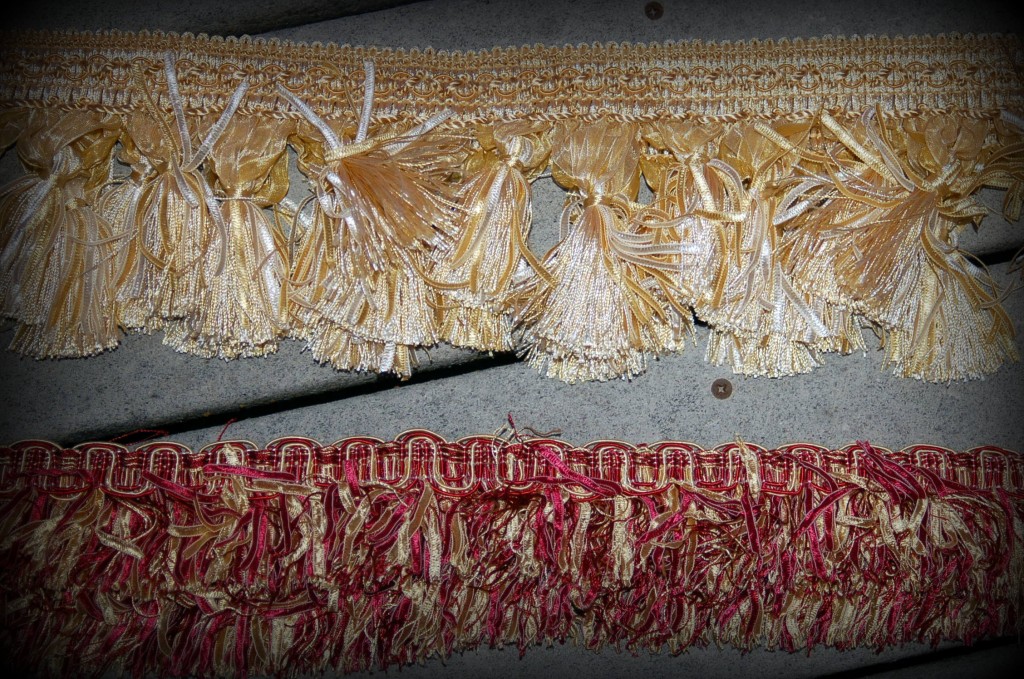 For the head gear I just tore fabric into square sizes and  most of them are about  22″ square.  Some of them were a little bit longer than just the square, if they were the end of the cut.  I just tried to get the most use out of my fabric. :)
The strips for the head ties are 5″ by width of the fabric and they are just torn so you have the raw edges.
To put the costume together, just put the sheath over the head.  Tie the belt around the waist and pull it up if it is too long.  That way it will fit size 2 to 10!   Place one of the scarves on the head and tie with one of the head ties.  I made 9 different costumes, so that all of the kids will have one.  We may have 2-3 Mary's at the same time, but that is OK!   I cut a couple of dead branches off a tree for the shepherds staff and I found 3 gifts for the wise men.    I still need to make a little tinsel halo for the angel and then I will be done.  All simple props but so cute!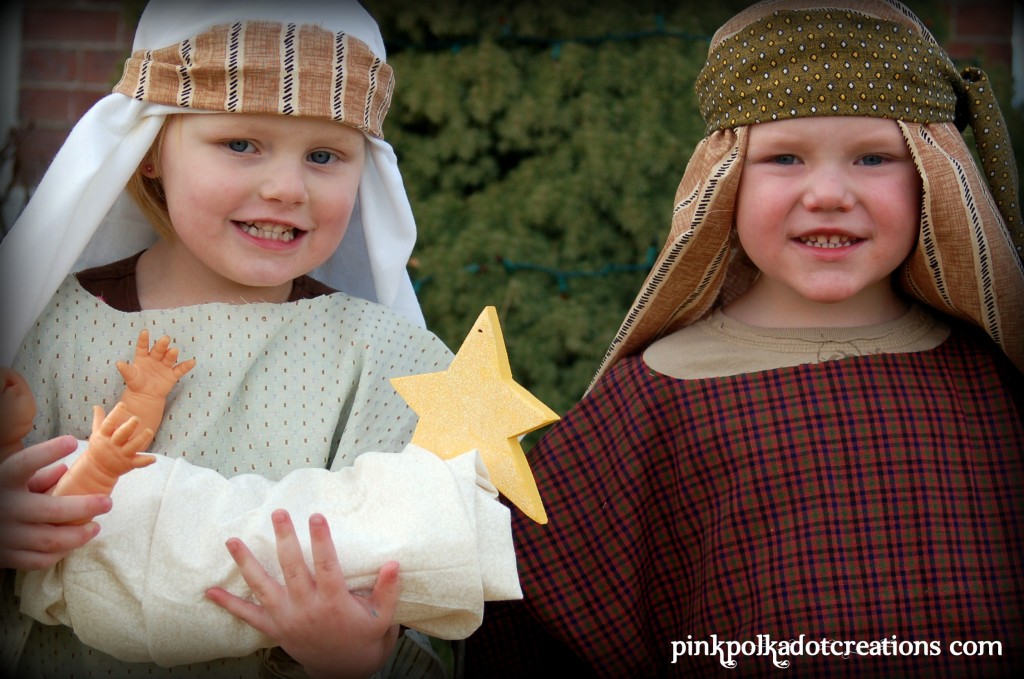 To finish off this little scene, I got this manger at the wood connection complete with the star.  So now we have all the costumes that we need for our nativity story!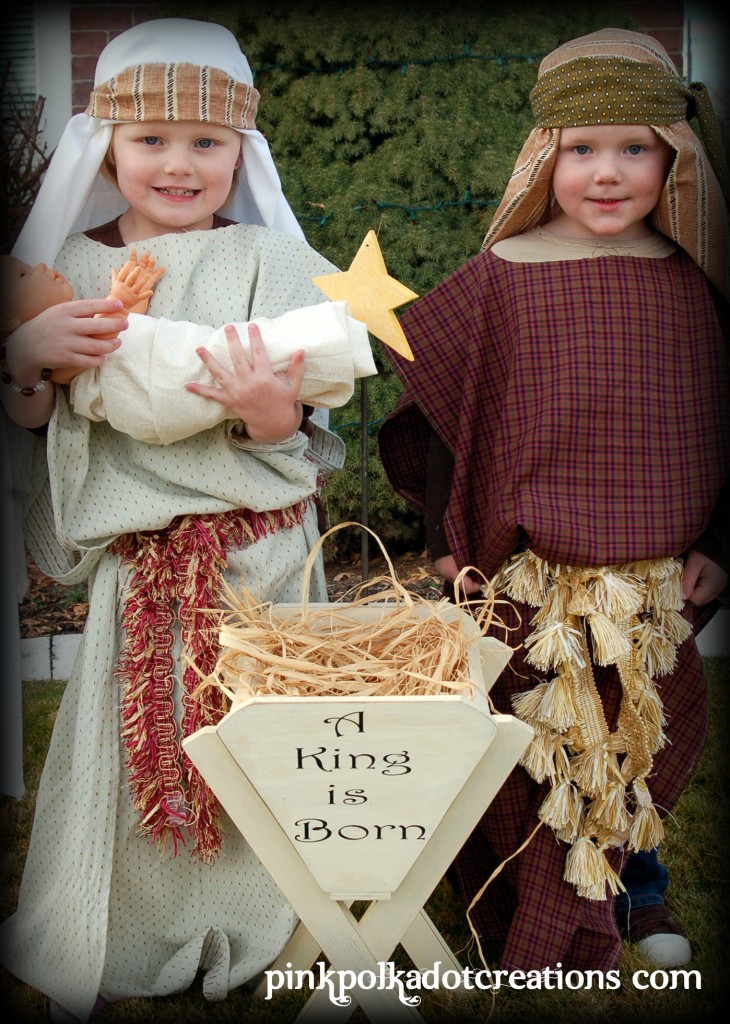 So does anyone else out there want to make some
Super Easy Darling Nativity Costumes?
Have a great day everyone!  Love Ya!