It seems like I have had a lot of sewing projects lately and I promise that there are only a couple of more to come!
 I just get the sewing bug when it comes to Christmas!  I like to make some of my Christmas gifts and of course I love sewing some fun quilts and pillows!
Today I have my Christmas version of the ruffled dishtowels!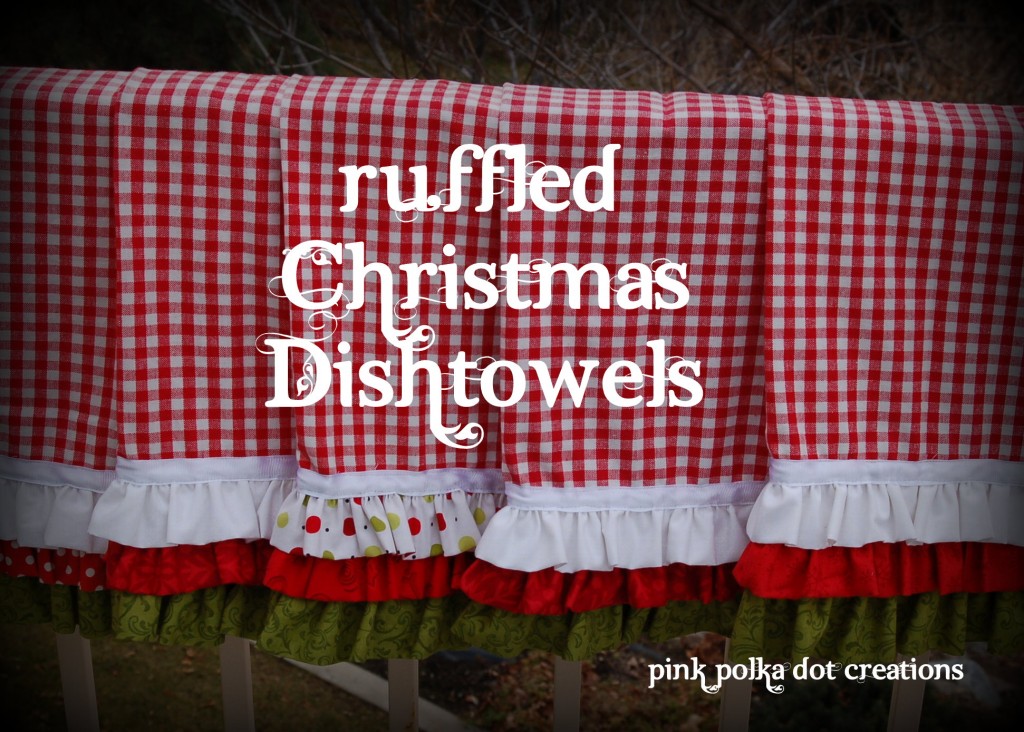 You can see how to make these here.
I also made knitted dishcloths to go with these.  (Go to that link for the pattern.)
 I absolutely love these dishcloths because they are 100 percent cotton and that makes them so absorbent!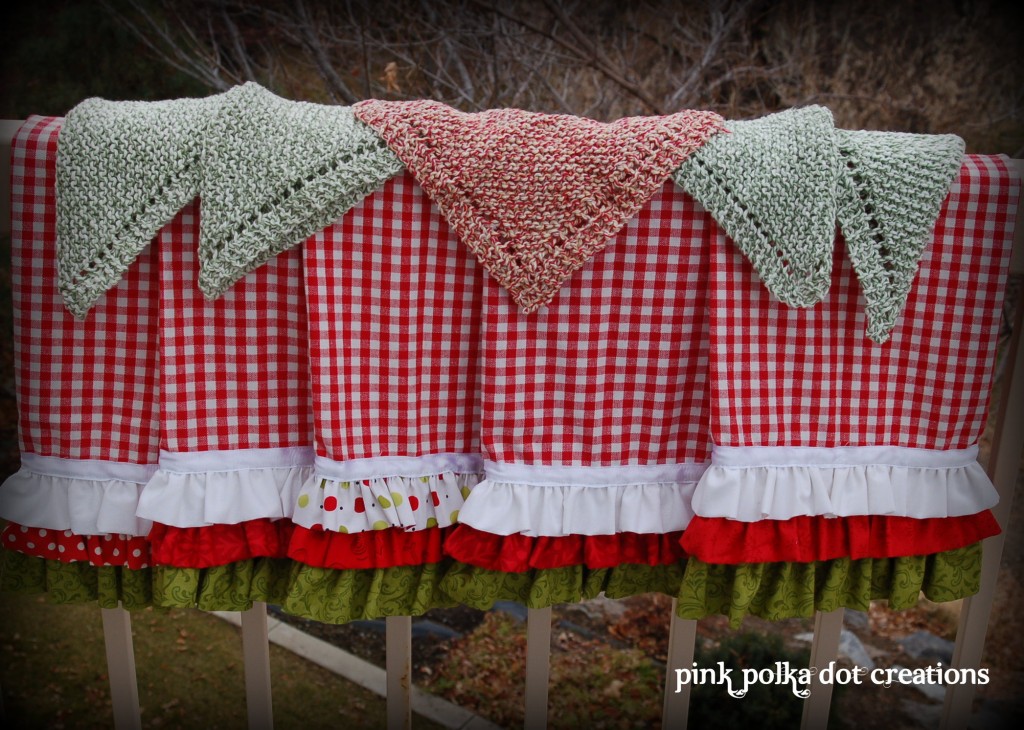 These are the fun little gift that I gave to all my girls at our Sinterklass party.
 I paired them all up with a couple of red hot pads and then tied them all up with some cute ribbon!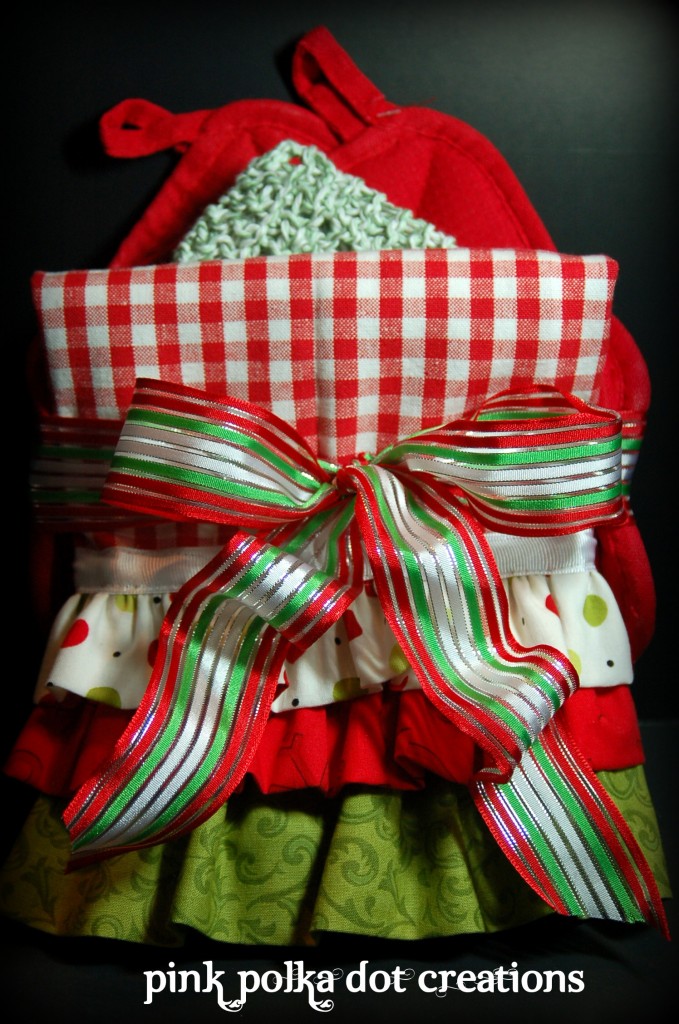 Do you have anyone who loves to be in their kitchen?  This would make a fun little gift for them!  And who wouldn't love to brighten up their kitchen a little bit at this time of the year?  While you are at it…make sure that you make a set for yourself!  :)
Happy Sewing Everyone!   Love Ya!