I got one more project done…
and it is this cute Appliqued Wool Easter Picture!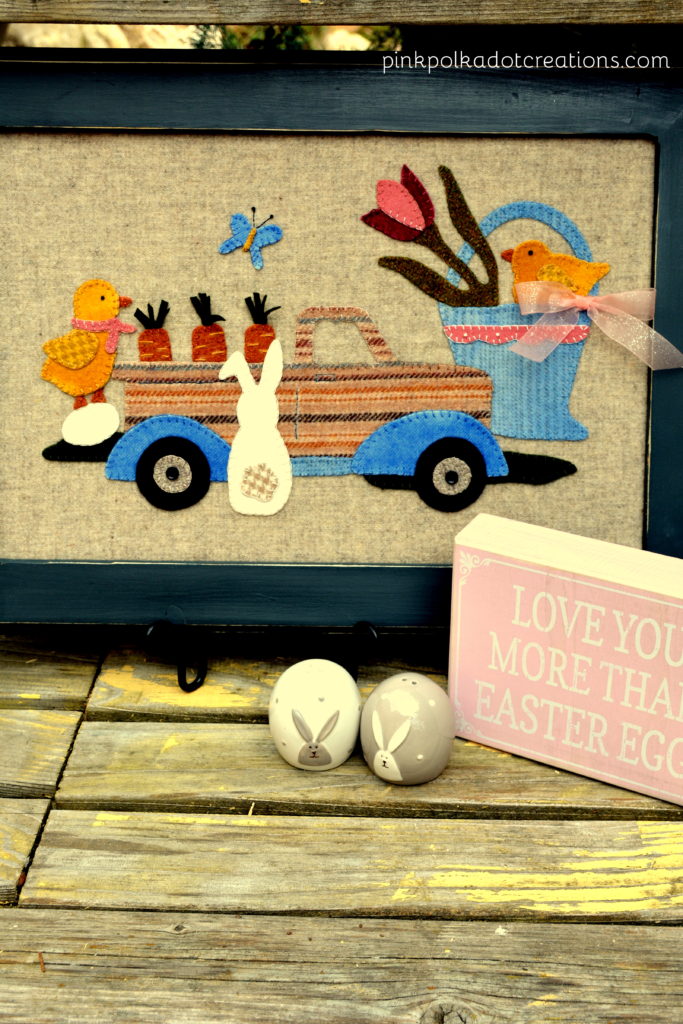 My best friend and I are both doing this picture.
It is supposed to be a table runner, but we did not want to cover it up with things on a table setting. So, we made it into a picture! That way you can see it a lot better!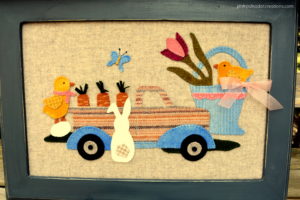 The frame is interchangeable! It can be used in the future with some other appliqued wool projects!
All you have to do is swap out the stitchery for another one! That is why I did a dark grey frame, because grey is the new black!
And now the frame will go with any picture that I make in the future!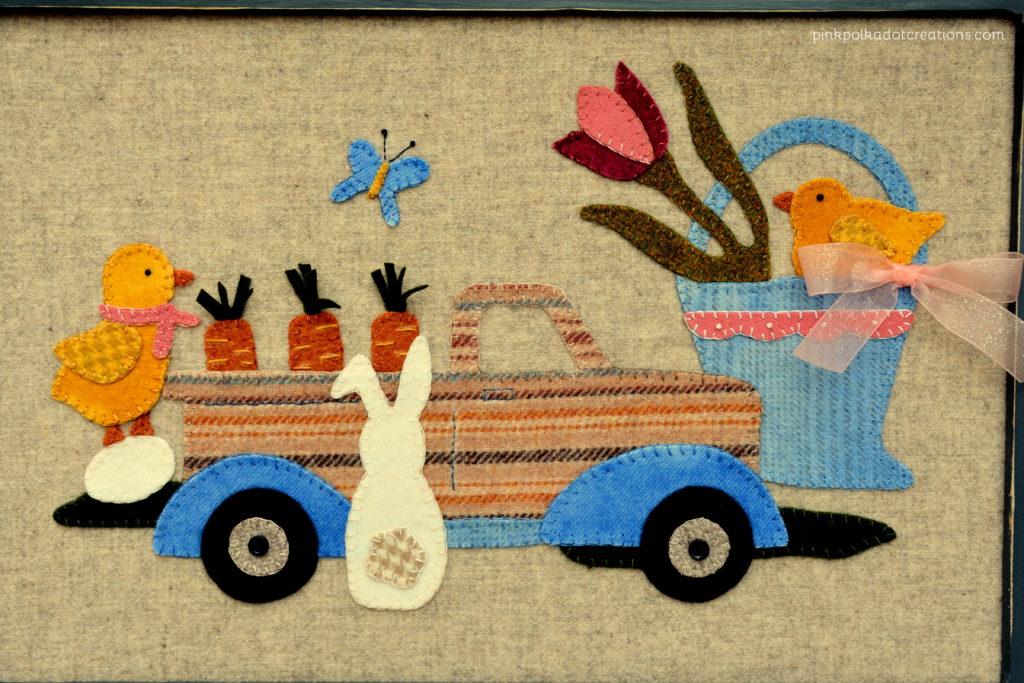 Here is a close-up. The pattern is from Buttermilk Basin. It is part of a series called, "Vintage Truck Thru the Year". This is the April pattern.
I have the pattern for the Christmas one, and I would love to do the summer/4th of July one too!
And now with this frame…we can just interchange the pictures using the same frame for all of them! :)
Have you decorated for Easter yet? Lucky me…because I had a couple of grandkids help me get everything out!
Spring Fever is really starting to get to me! It started with spring cleaning in my house, then it led to spring clean-up in the yard.
There are many projects that need to get done in the garden and in the yard. But with warmer weather, it is wonderful to get out and get your hands dirty and breathe in all that wonderful fresh air!
Hope you have a great weekend and that you can spend at least a little bit of time in the great outdoors!
Thanks for Visiting!