This post brought to you by Arby's. All opinions are 100% mine.
I was given a gift card from Arby's to try their new Smokehouse Brisket Sandwich, so I decided that I would make a lunch date with one of my son's and we could try out this new sandwich! We went to an Arby's that was close to his work and we enjoyed a fun time together, laughing and just spending time together! It was so great! Sometimes as an empty nester mom, I don't get a lot of one on one time with my own children, so this was a treat! Thanks Arby's. Do any of you have someone you need to connect with? Try out this new Smokehouse sandwich with someone you love!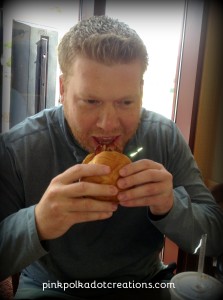 Good Food…Good Company… Good Fun!
Arby's knows you can't rush real, smoky tenderness. That's why their new Smokehouse Brisket sandwich is smoked for at least 13 hours. And even though it's smoked low and slow, it's ready when you are. Arby's Smokehouse Brisket Sandwich is piled high with slow-smoked beef brisket, topped with smoked Gouda cheese, crispy onions, BBQ sauce and mayo, and served on a toasted, bakery-style bun. There's a new brisket expert in town.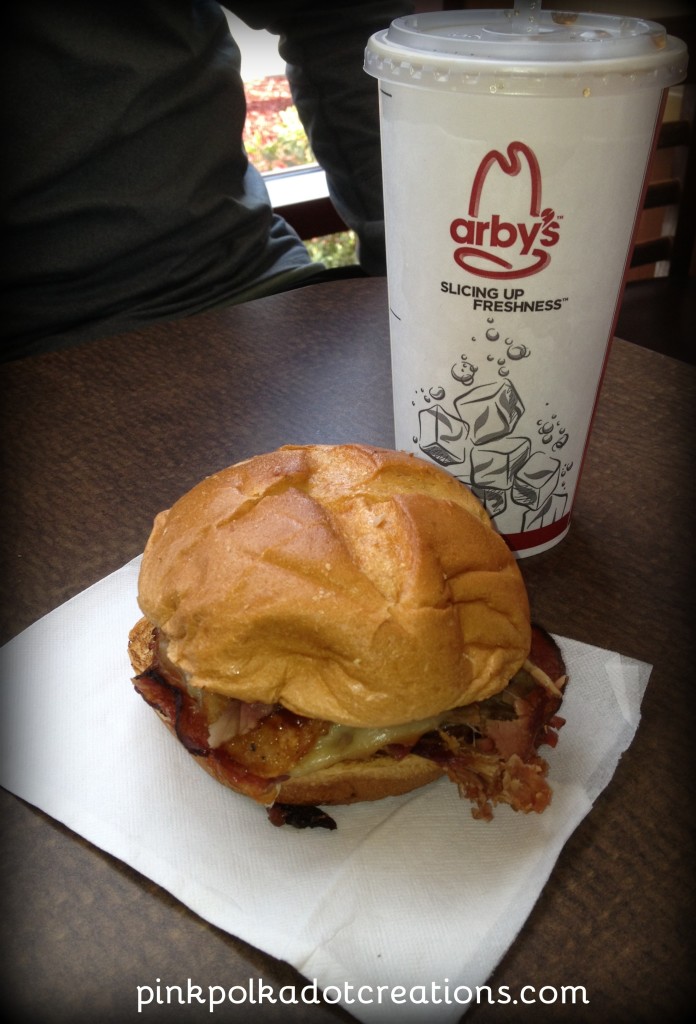 The thing that I loved the best was that this sandwich has onion rings on it! It gives it a great crunchy flavorful taste! You can pair it with an ice cold drink and some fries or onion rings for a full meal.
So do any of you have someone that you need to spend a little one on one time with? Why not make a lunch date with that someone and reconnect!
If you go to Arby's I would love to hear a comment from you about what you liked the best!