My husband and I had two of our grandsons staying with us for a few days while their parents were away on a business trip. They were so much fun and they were soooo good! I kept commenting how well they got along…unlike my two oldest boys, when they were that age…that could not be in the same room for 15 minutes without a problem! :)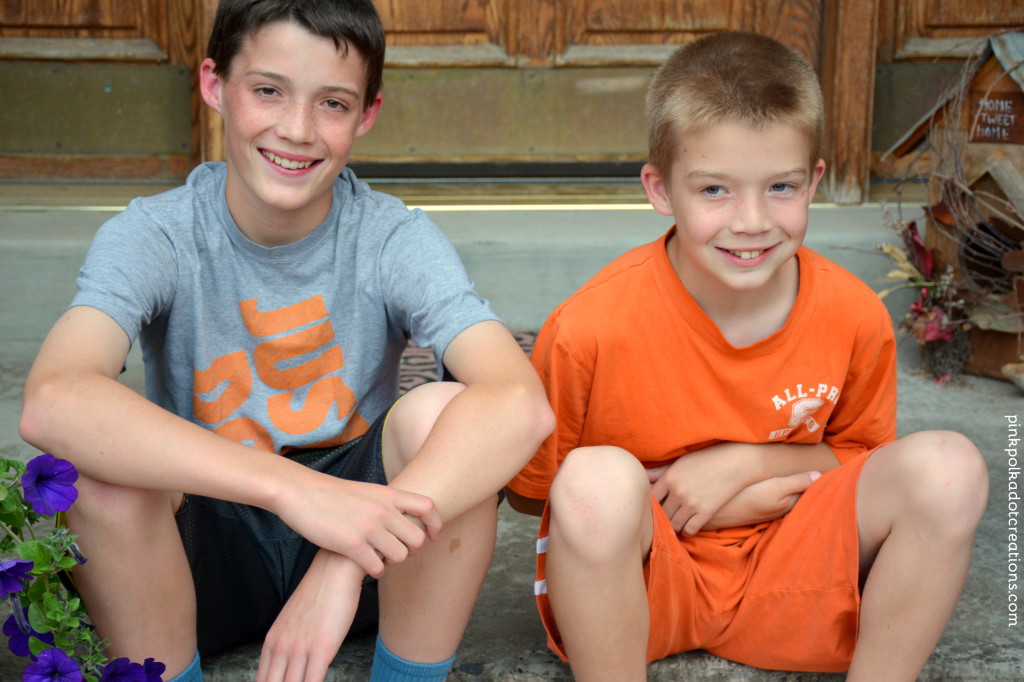 Aren't they a couple of heart-breaker boys!
We had a few fun-filled days with them. They went to school for two days and swimming at night. Then on the weekend we all went up to our property for a couple of hours.
We were very lucky with the weather…because it has been raining every day here in Utah. So we told them that they might not be able to go fishing if it was too muddy to drive to the pond. But the weather held out and they had such a fun time fishing. The older brother was great to help the younger brother. They love to fly fish and they can both get their rods and lures ready all by themselves, but the younger one had a little bit of trouble getting the hook out of the fish's mouth, so they could catch and release, so the older brother was so good to help him. They are both well advanced beyond their age when it comes to fishing and the outdoors. They would cast out their line and usually get one on every time they reeled in! They had such a fun time and it was fun just watching them!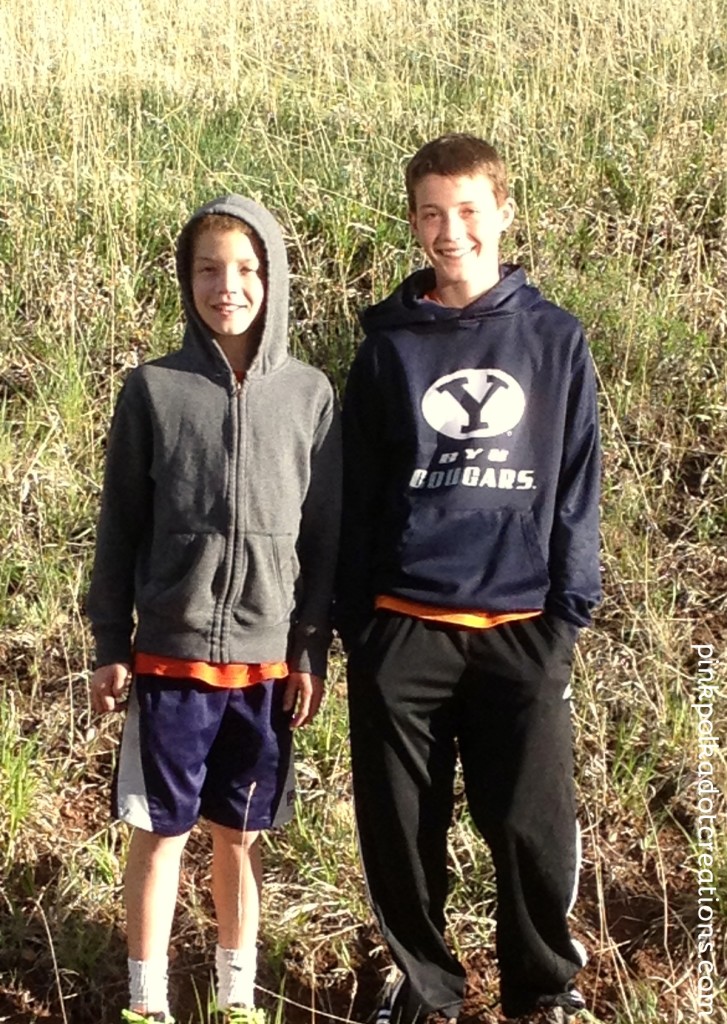 We then went back over to our cabin for the night. These two had so much fun just exploring the great outdoors, building a hut in the trees and discovering a goat that lives at another cabin up above ours! They love to be outside and just explore!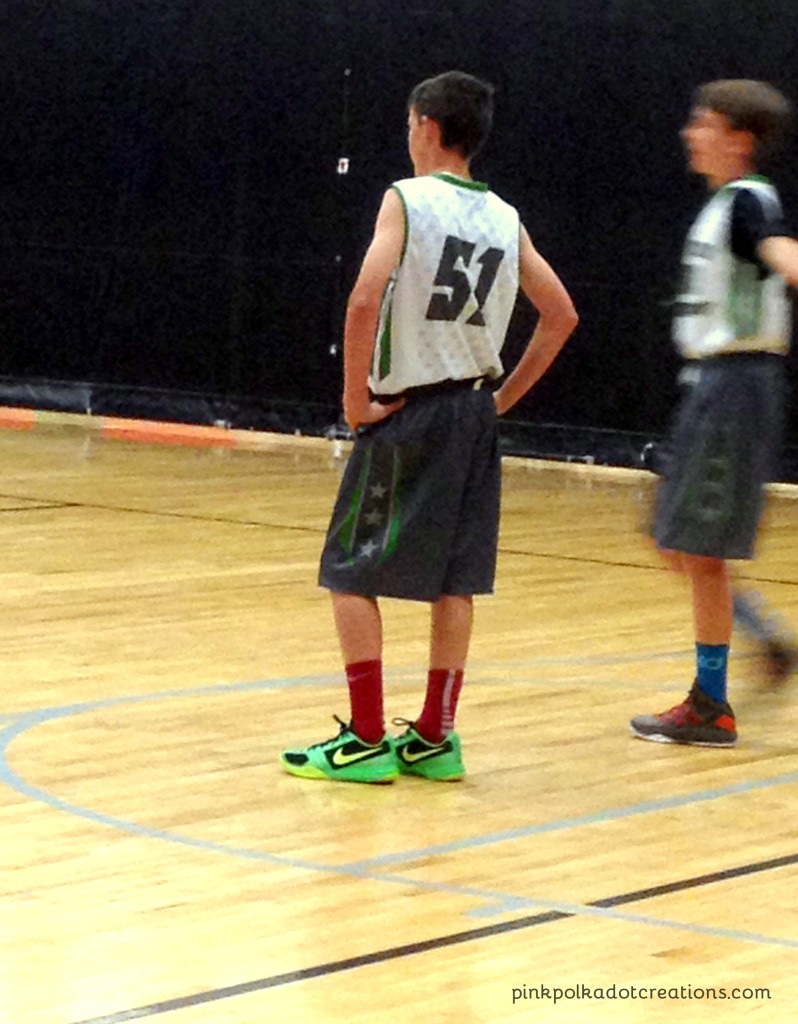 The next day we drove to Salt Lake City, so the oldest grandson could play in a basketball Spring Fling Championship 6th grade game. He did really well, played hard and did a great job! My husband and I love to watch basketball because our kids played basketball!
That night, they went swimming…again. They had one of their friends come over and they swam, played basketball, and hit baseballs, ate pizza and laughed and thoroughly enjoyed themselves!
The next day we all went to church, and some of the other families came for dinner, so they got to play with the cousins for awhile.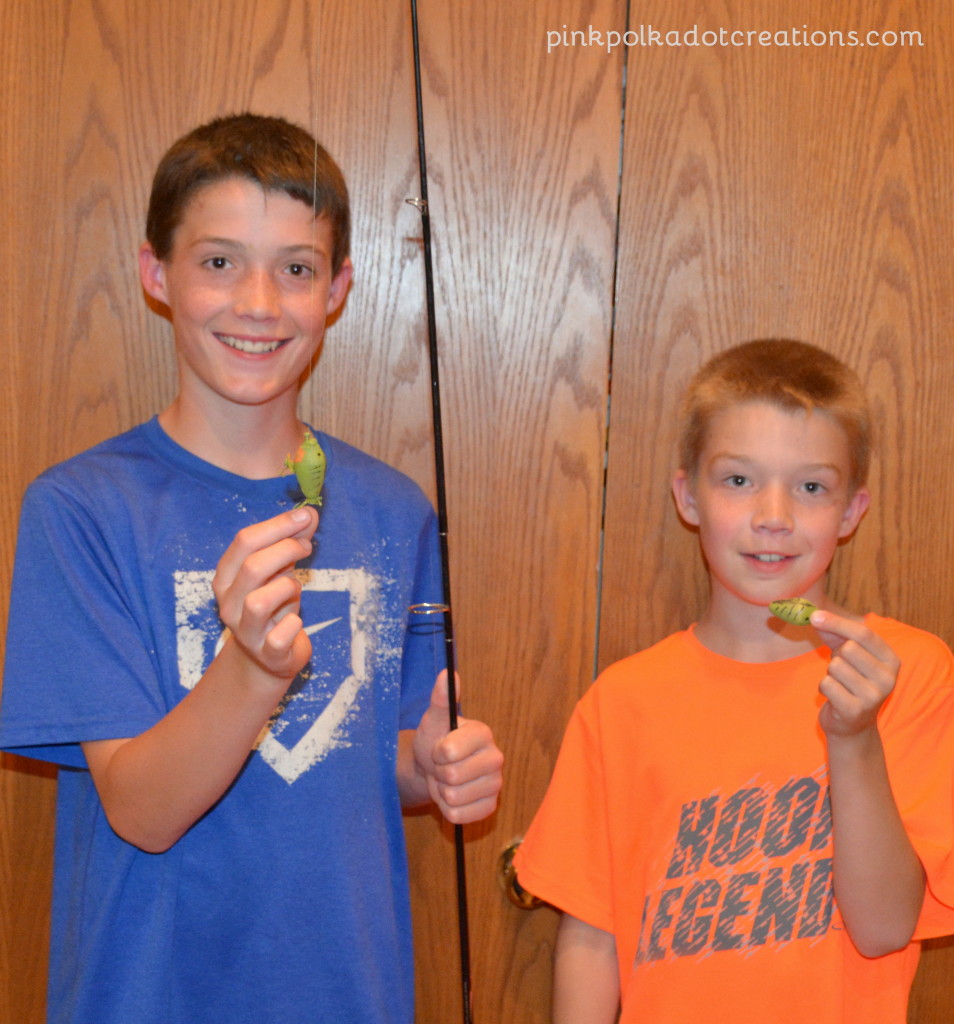 Then in their down-time…they made homemade fishing lures! Seriously! They went through some of my craft things and found a wooden Christmas light bulb. They painted them to look like a fish then added the hook and a place to tie their line on. I thought they were pretty creative to come up with the idea. They tried it out in the swimming pool and they said that they worked great!
These two love anything that has to do with a ball…fishing line…or hunting arrow!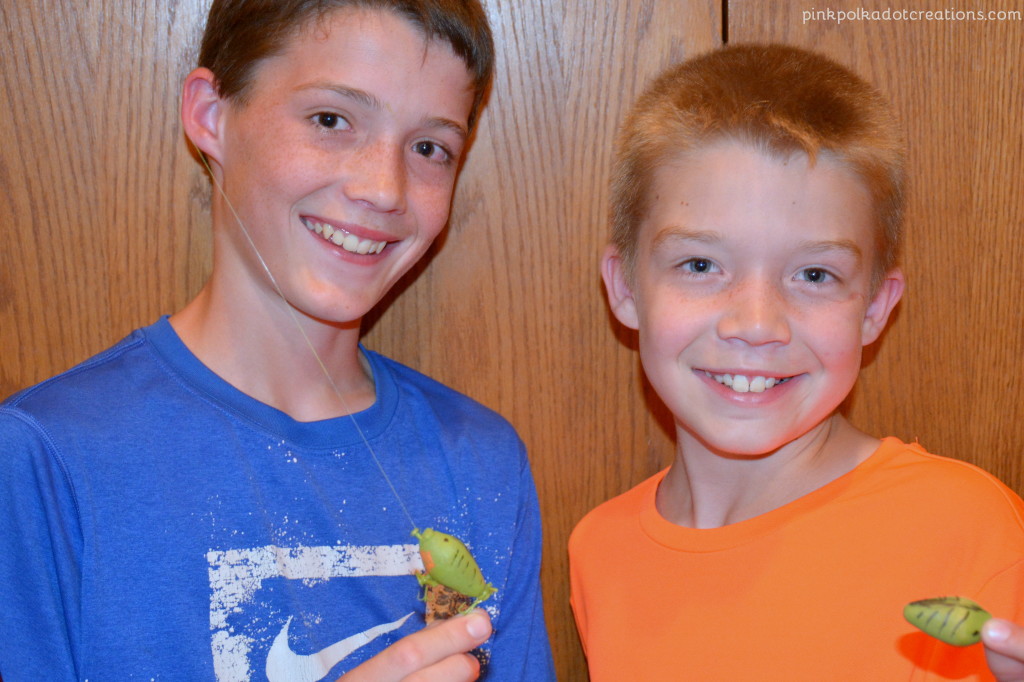 So that was our fun few days with a couple of cute, handsome, well-behaved, fun-loving, energetic grandsons! We miss having them here already! They were great helpers, as well as fun company!
Thanks for the great time guys…Grandma and Grandpa love you!