I have seen this fun idea out there in blog land and thought that it was so cute that I needed to do it for my granddaughters! It seems like all the kids have crazy sock day at school, so they could use these for that, right? I found these darling snowman socks at Target and just had to get them, and these socks are just so soft and warm that they can wear them for slippers.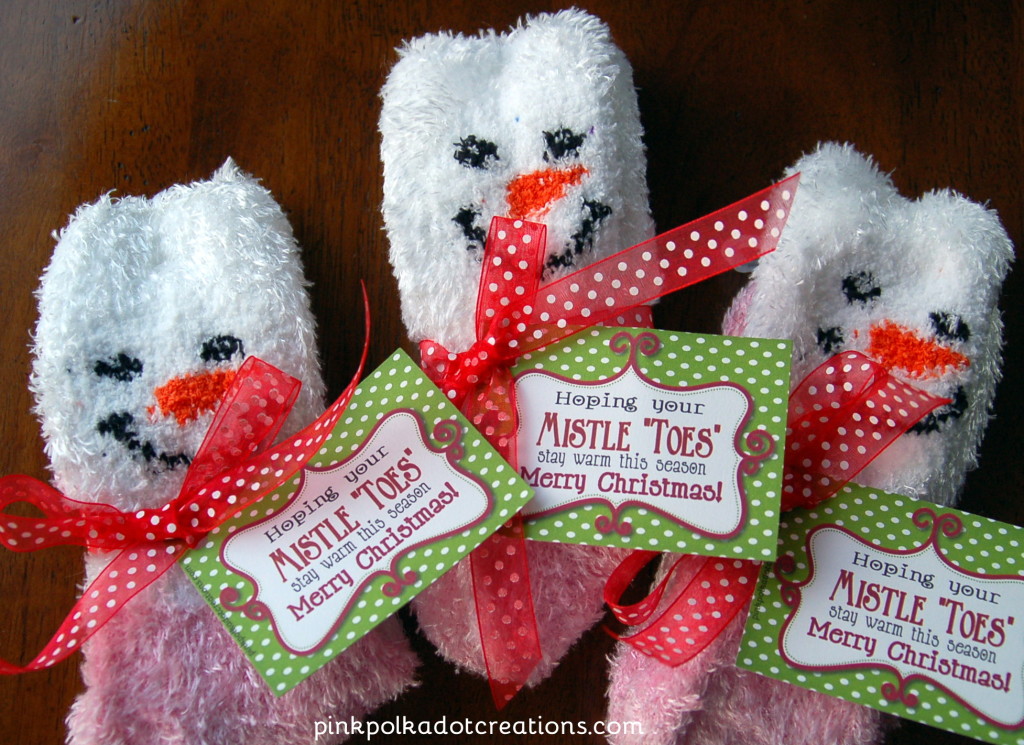 To make your Mistle "Toes", all you need is a fun pair of socks and this tag!
So if you are needing some little last minute gift ideas or stocking stuffers, here you go!
All you have to do is buy a fun pair of socks and print this tag!
To print these tags, just right click over the image and go to "save image as" then save in a folder. Or you can right click over the image and go to "copy image" then open your favorite program, like Word or Presentations, and right click again and go to "paste".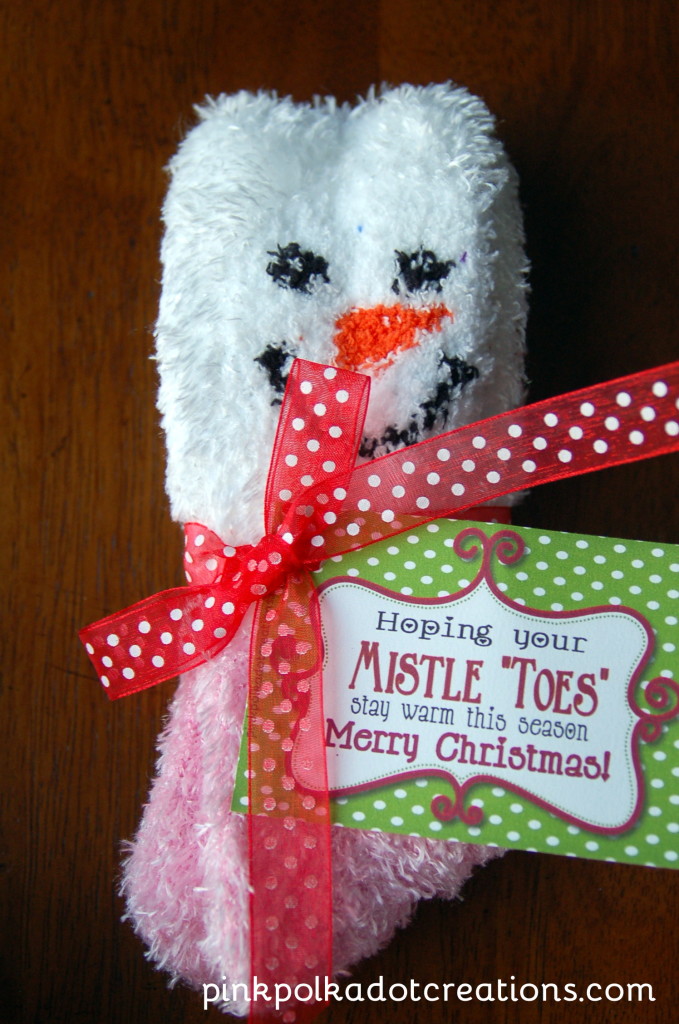 Do you know someone who could warm their mistle "toes" this Christmas Season?
This is a fun way to give a cute pair of socks to them!
Happy Holidays Everyone! Love Ya!
Keep in touch…Like on Facebook and Pinterest