Here is my visiting teaching handout for July, for the Church of Jesus Christ of Latter Day Saints. This month the topic is: Jesus Christ…Advocate.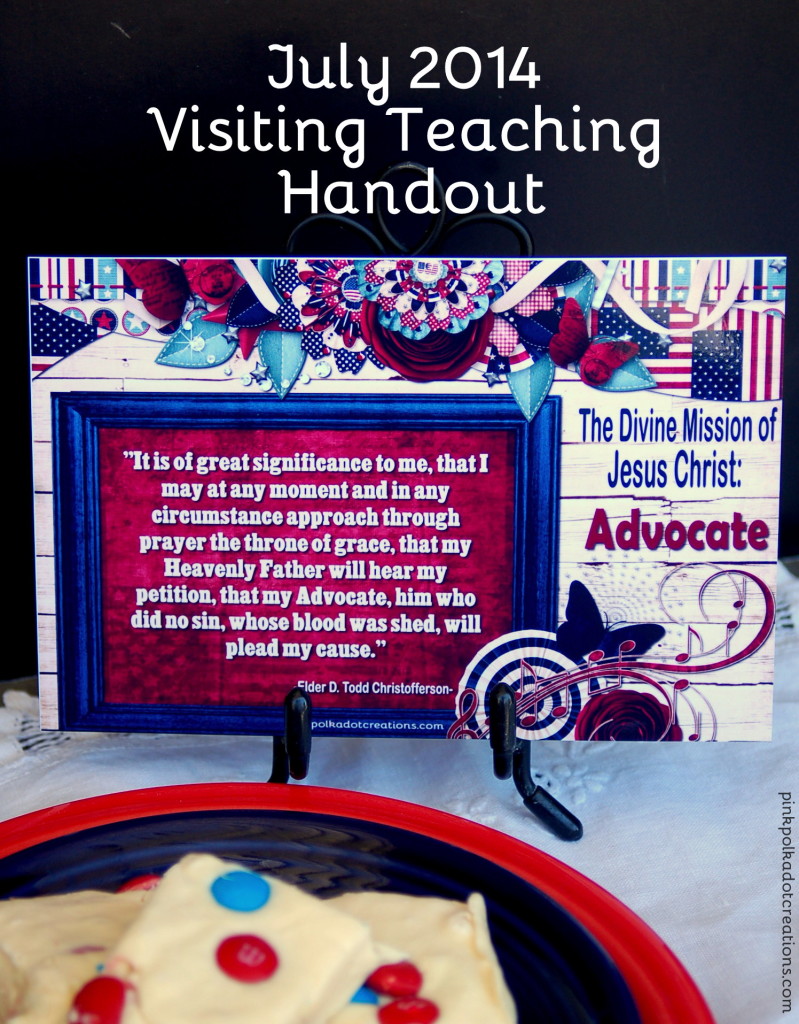 I chose to use the quote from Elder D. Todd Christofferson and I love this message! It really has great meaning and I love that I personally have an advocate and that you do too!
Here is the printable. If you do not have a color printer, or you do not want to use your ink…you can always send this to your favorite photo processing center as a 4 x 6 photo. To save, right click over the image and go to "save image as" then save in a pictures folder.
Here is the blank for those that would like to translate the message. Or if you are in need of a patriotic card for anything you can add your own text!
Here are the downloads: July VT 2014
You could add this with my patriotic fudge or you could come up with any fun red, white and blue treat or goodie to go with the card. Or of course you could just use the card! You do not need to take something every single month to your sisters, the important thing is your visit and that your sisters know that you love and care for them!
Happy Visiting this Month!