It was my husband's birthday last week. He and I went up to the cabin last weekend, he loves to go up there and that is what he wanted to do for his birthday! It was so beautiful up there and there was NO INVERSION…so I felt like I could breathe again! It was wonderful to look out the windows and see for miles and miles! The sun was out and it was gorgeous!
I made these cupcakes for him for our Sunday dinner with the family and I think that everyone liked them, so that means they get to stay on our recipe lists. :)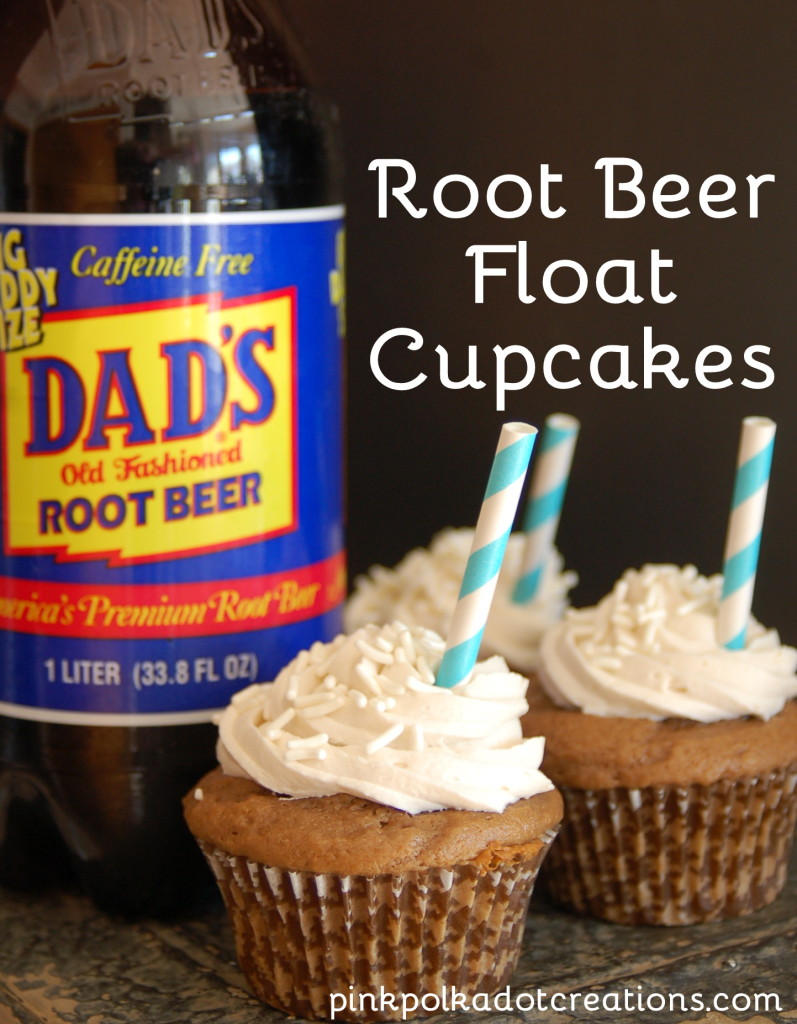 This recipe is adapted from Your Cup Of Cake. I like my cake to be more dense that light, so I always add a little bit of flour to the batter and I changed the frosting to be all butter instead of butter and cream cheese.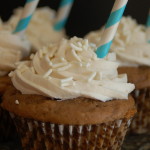 Root Beer Float Cupcakes
2014-01-26 21:53:13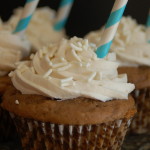 Serves 24
A fun, flavorful root beer flavored cupcake with a butter cream frosting.
Nutrition Facts
Amount Per Serving
Calories 246
Calories from Fat 67
Trans Fat 0g
Polyunsaturated Fat 2g
Monounsaturated Fat 4g
Total Carbohydrates 43g
14%
Sugars 35g
Protein 2g
* Percent Daily Values are based on a 2,000 calorie diet. Your Daily Values may be higher or lower depending on your calorie needs.
Root beer cupcakes
1 box white cake mix
3 eggs
1/3 cup oil
1/4 cup milk
1/2 cup root beer
3/4 cup sour cream
2 teaspoons root beer concentrate
1/2 cup flour
Buttercream Frosting
1 cup butter-softened
1 Tablespoon vanilla extract
4-5 cups powdered sugar
1 Tablespoon milk, if needed
Sprinkles-optional
straws for decorations-optional
Instructions
Preheat oven to 350 degrees F.
Line cupcake pans with cupcake liners.
Sift cake mix into a small bowl and set aside.
In large mixing bowl, combine eggs, oil, milk, root beer, sour cream, and root beer concentrate until smooth.
Add cake mix and flour, mix until well combined.
Fill cupcake liners 3/4 full and bake for 17-22 minutes or until a toothpick inserted into center comes out clean.
Let cool on cooling rack.
Buttercream Frosting
Beat butter for two minutes. Add vanilla extract and mix in. Slowly add powdered sugar until buttercream reaches desired consistency. If it gets too thick, add milk.
Pipe buttercream onto cooled cupcakes and top with sprinkles and a straw if desired.
Adapted from Your Cup of Cake
Adapted from Your Cup of Cake
Pink Polka Dot Creations http://pinkpolkadotcreations.com/
These are a fun party cupcake and they really have a great root beer flavor in the cupcakes, and the frosting is like the ice cream in a real root beer float!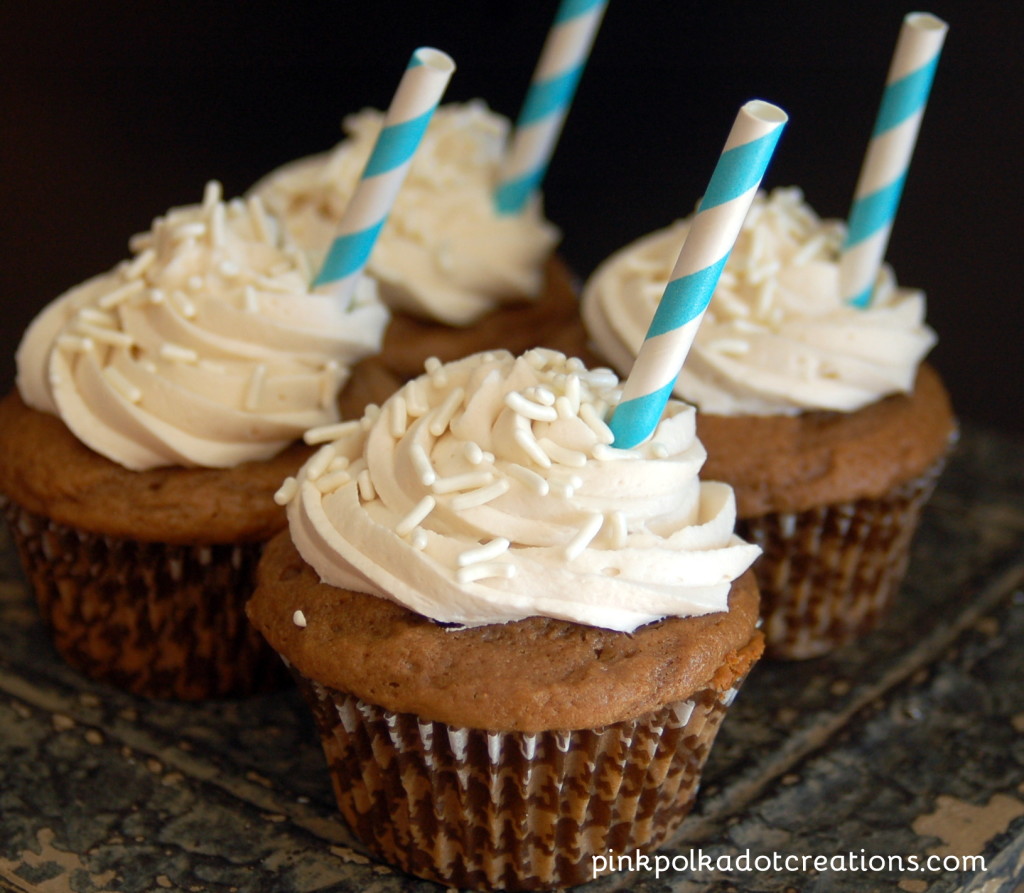 So, do you have any reason to make these fun cupcakes? How about family night, date night, to surprise a friend or neighbor or maybe just because!
Hope that you are all having a great day today!
Thanks for visiting, Love Ya!
Keep in touch…Like on Facebook and Pinterest
PS. I have been having a lot of trouble with my shop. If any of you would like to order anything, please e-mail me directly at rita@pinkpolkadotcreations.com