I saw this idea at Crate and Barrel a month or so ago and I just thought that it was so cute! I decided to make my own version of this mix. This is perfect for the busy holiday season because it makes bar cookies which are fast and easy! This is perfect for neighbor, teachers, friends, the sisters you visit teach…or for yourself when time is tight!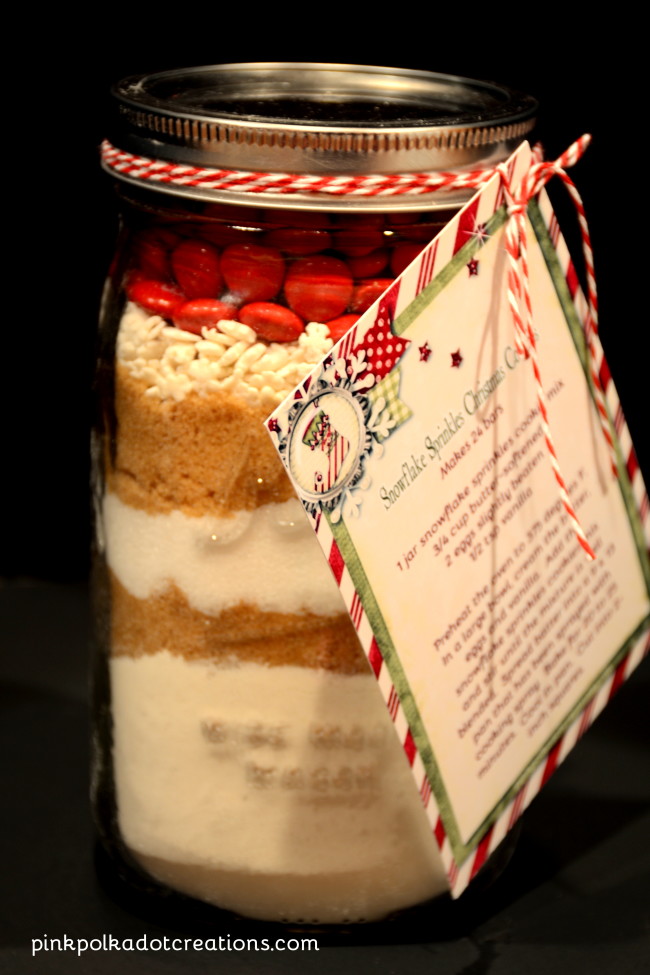 Just layer all the ingredients in a 1 quart wide mouth mason jar. Tie the recipe to the bottle and you are good to go! It doesn't get much easier!
This is the list of ingredients that you will need to layer in the jar. I found the snowflake sprinkles at Gygi's. This is formatted to a 5 x 7 size if you want to print it and keep it in your recipes for future use.
This is the tag that you will tie to the top of the jar. It is formatted to a 3 x 5 size.
To print, right click over the image and go to "save image as" then save in a folder. You can then print it or send it out to your favorite photo processing center.
So do you have all of your neighbor gifts done yet? I have not even started…I need to get going and get better organized! I am starting to panic and it is only the 5th of December!
Have a great weekend everyone…maybe you should make some cookies and play Christmas music and just relax…maybe I should too! :)
Thanks for visiting!