Today I have literally the easiest candy for you to make!  It has TWO ingredients and takes only THREE steps to make it!
Easy, yummy peanut clusters!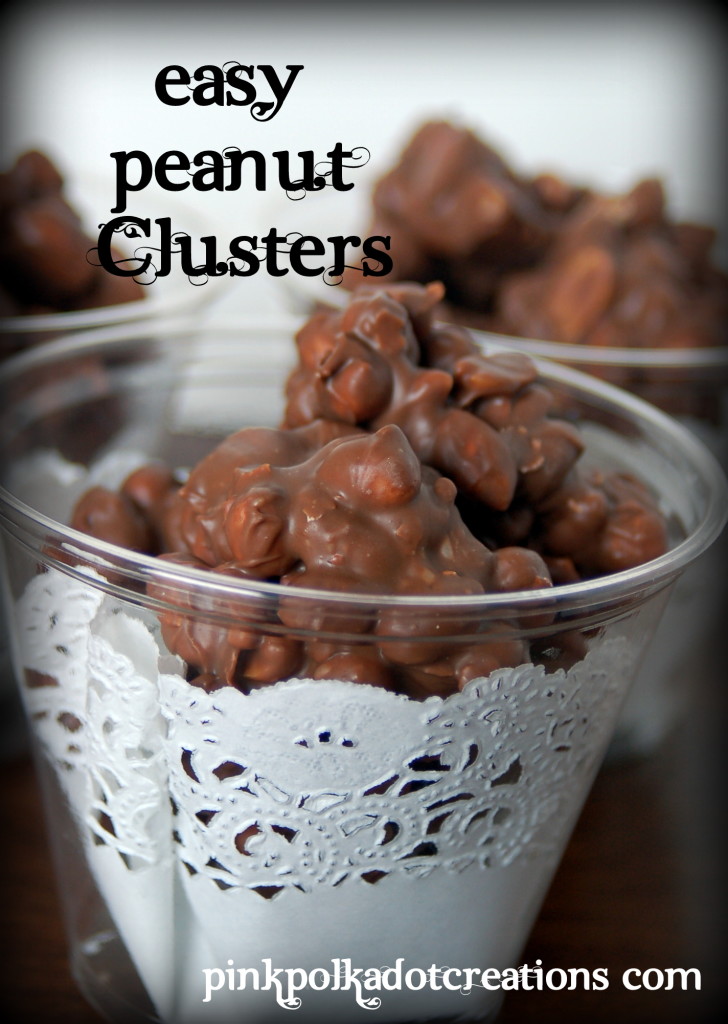 Who doesn't love peanut clusters with the wonderful, smooth chocolate and the salty, nutty crunch of the peanuts?
Here's how to make them:
You will need 1 pound of melting chocolate ( I used the a'peels)
1 pound of Spanish peanuts (with the skins on!)
1.  Melt chocolate in a microwave proof bowl for one minute on high.  Stir.  Then heat for 30 seconds at 50% power and stir.  Repeat for 30 seconds if necessary.  DO NOT OVERHEAT  the chocolate.  It is better to keep stirring to melt the chocolate.
2.  Add the peanuts and stir until they are all coated.
3.  Drop by teaspoons full onto a parchment covered pan.  Let set up and enjoy!
How easy was that?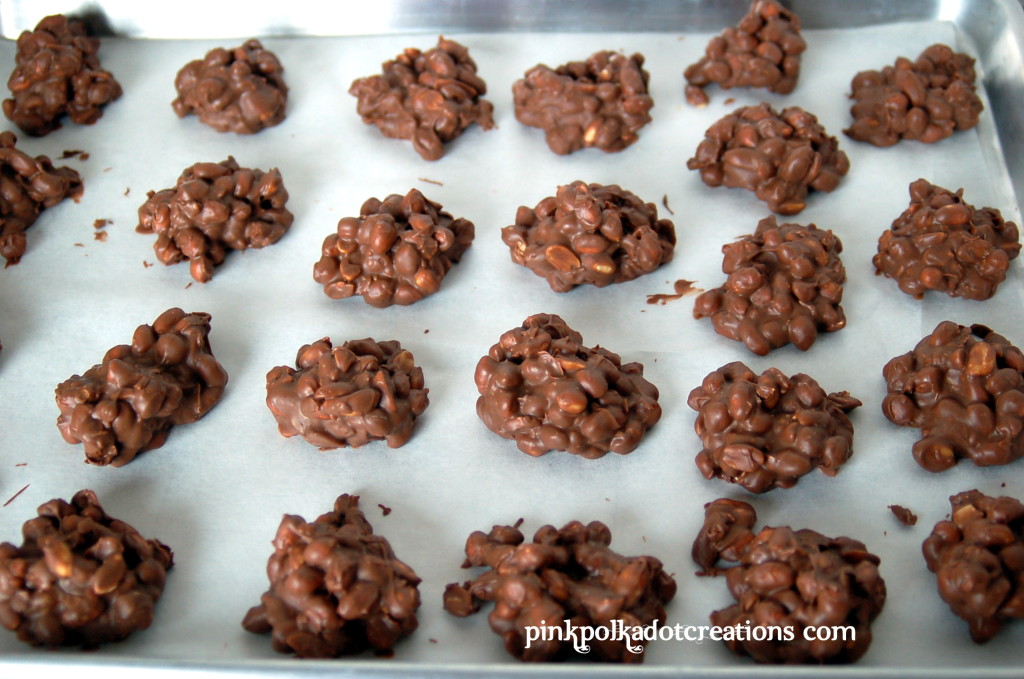 These are perfect for gift giving!  I placed a doily in the bottom of a 9 oz. clear drinking cup and then put about 4-5 peanut clusters into each of the cups.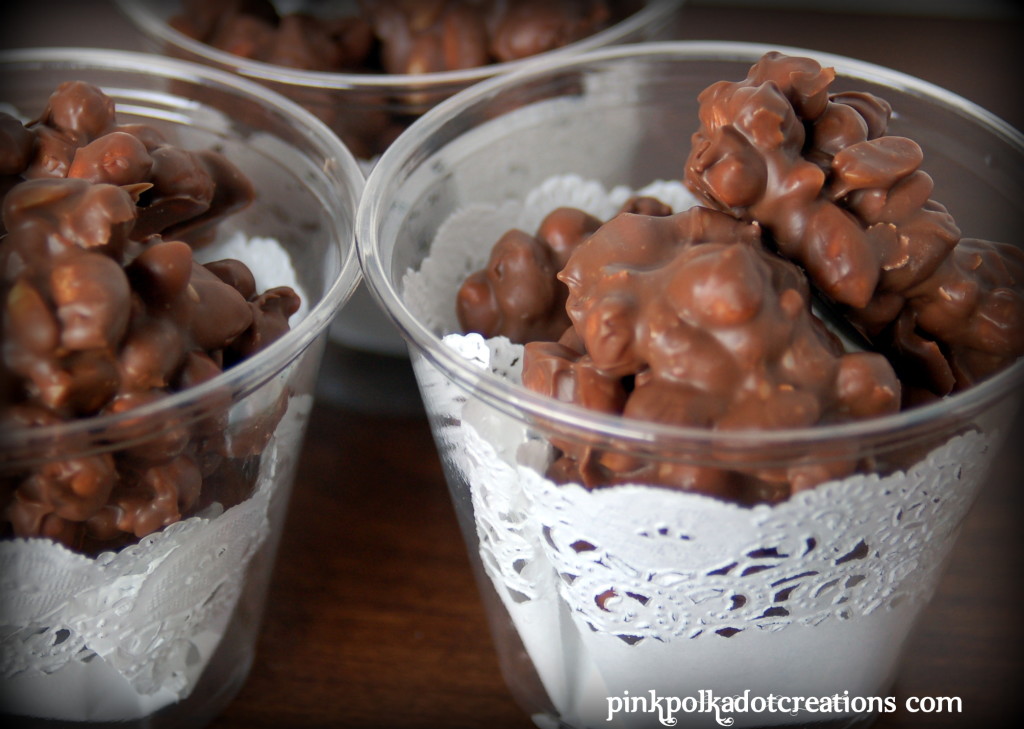 Then I simply put the cup into a clear cellophane bag and tied it with a cute Christmas ribbon!  These are perfect for Visiting Teaching, teacher gifts, lesson handouts, neighbor gifts, secret elf gifts, etc.  It is just a cute little sweet treat to let someone know that you are thinking about them!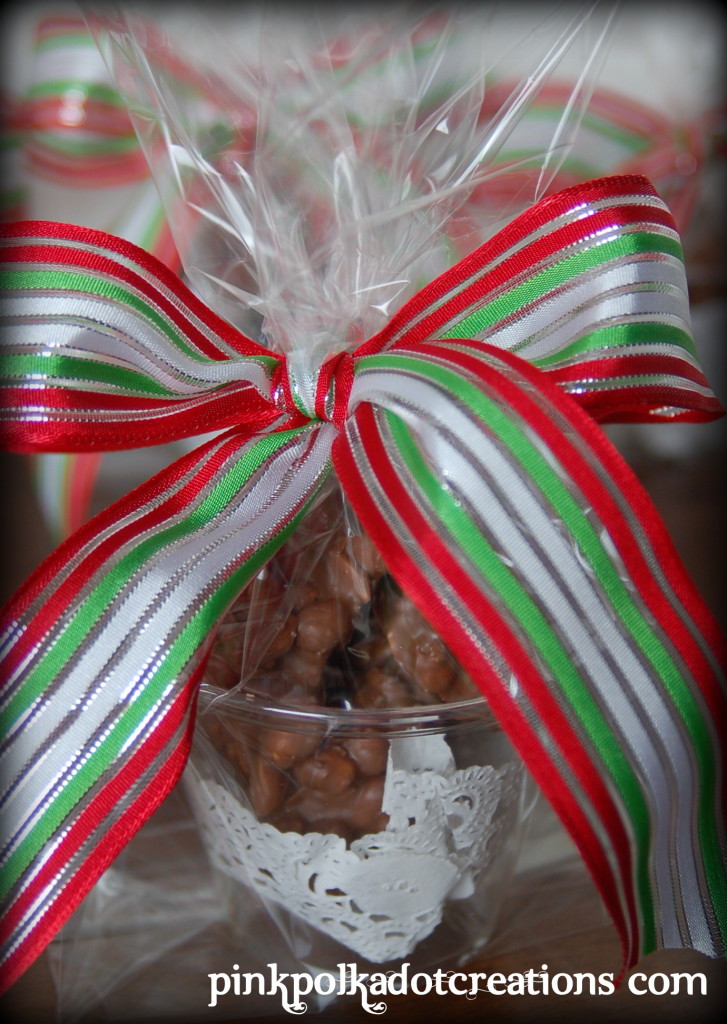 So go make some sweet treats and
Have a great day everyone!  Love Ya!