My husband was gone all last week, so I had a fun week going to lunch… shopping… crafting… shopping… going to lunch… well you get the idea!
I have been thinking about getting a Silhouette machine ever since my friend gave me this "Jingle All The Way" picture in December. So I went to her house and she showed me her machine and told me about some on-line classes that she is taking and that she loves! That kind of sold me, because I have a "Pazzle" cutting machine from back when I had my scrapbook store, but I really didn't know how to use it very well and I was not very impressed with the classes and tutorials that they have. So long story short, I ordered a Silhouette machine and I have been playing with it all weekend!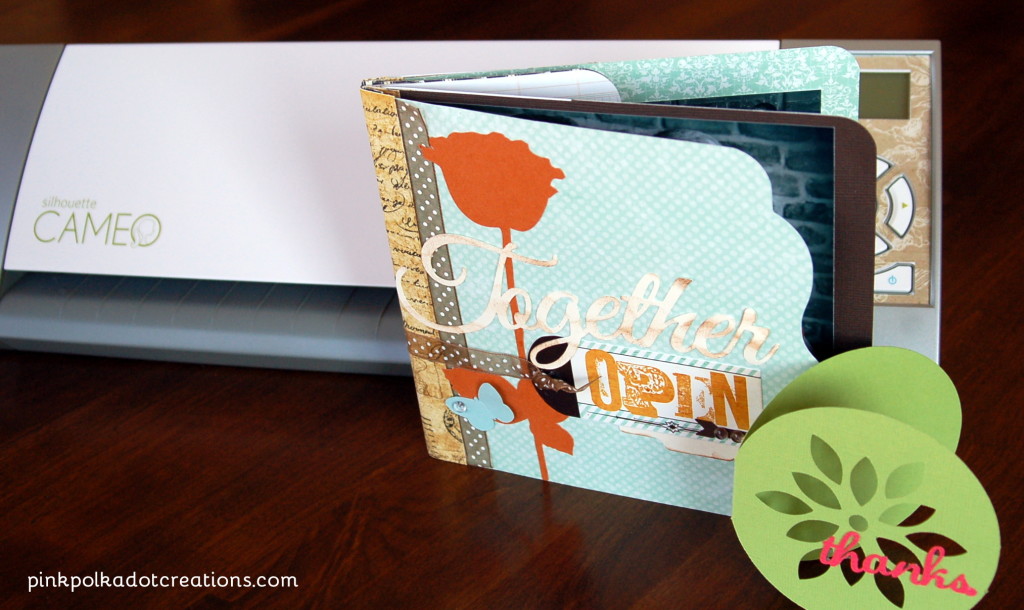 I also ordered the classes that my friend told me about and they are so fun! If any of you have a Silhouette machine and don't know how to use all of the buttons, you should really consider taking some of these classes. I am impressed with how easy it is to make fun things when you know what all of those buttons are for! :)
The classes are by Kerri Bradford and I ordered the combo pack 1-2.
I learned how to use and organize the library, made this fun little "thanks" card and walked away with this completed little mini album! Not bad for the first set of lessons!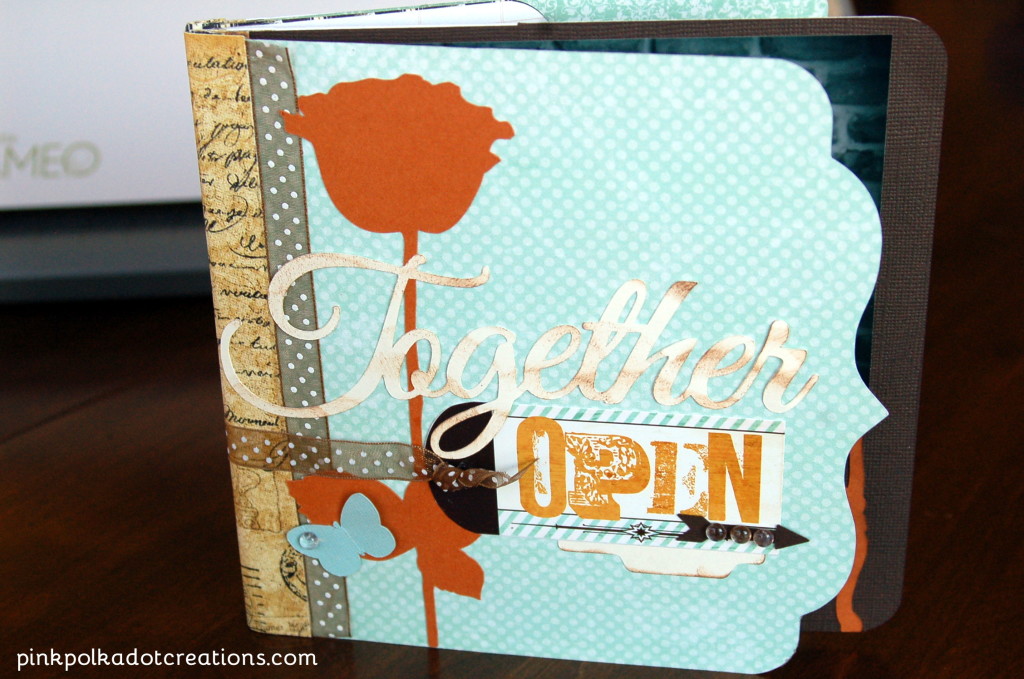 This mini album reminds me of some of the Heidi Swapp File folder albums! I am so excited to have these fun pages on my machine and now I can just cut them whenever I want to make a fun little book! I had a little bit of a goof on my binding and my score line was too deep and so it ripped a little bit, so I ended up adding re-enforcement strips to every page…but it worked! I think that this book would also be cute with the binding coils!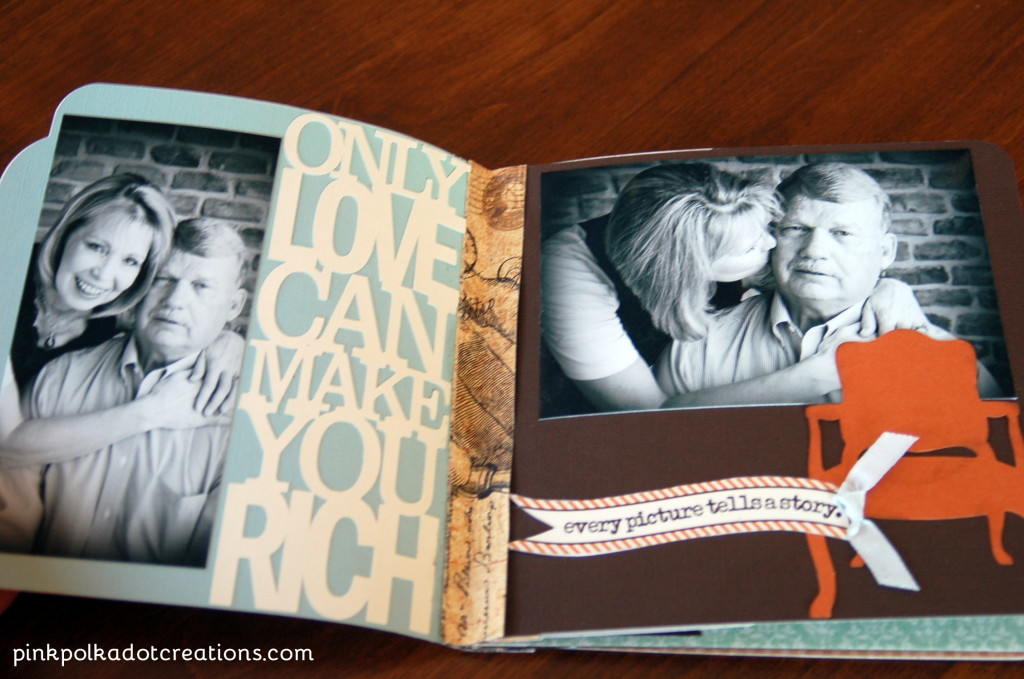 There are so many different elements that you can do and I am just beginning to touch the tip of the iceberg here!
Oh the possibilities!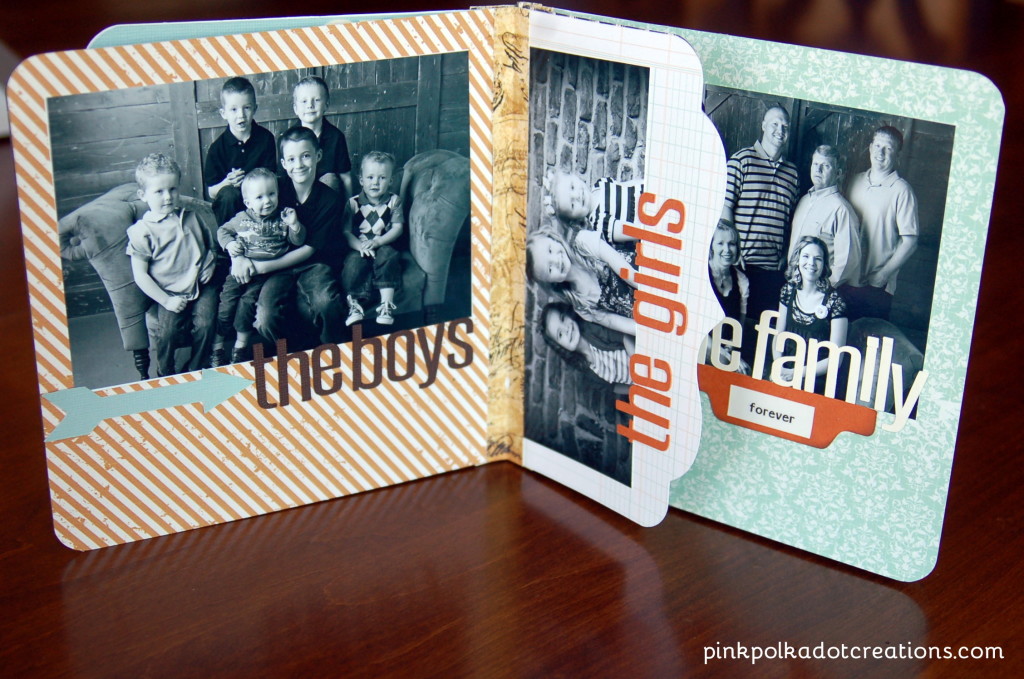 I love the half page element here, just another fun thing to add to a mini album. Of course you can make any title or element that you want. Most of these elements were included in the class and all I had to do was to re-size them.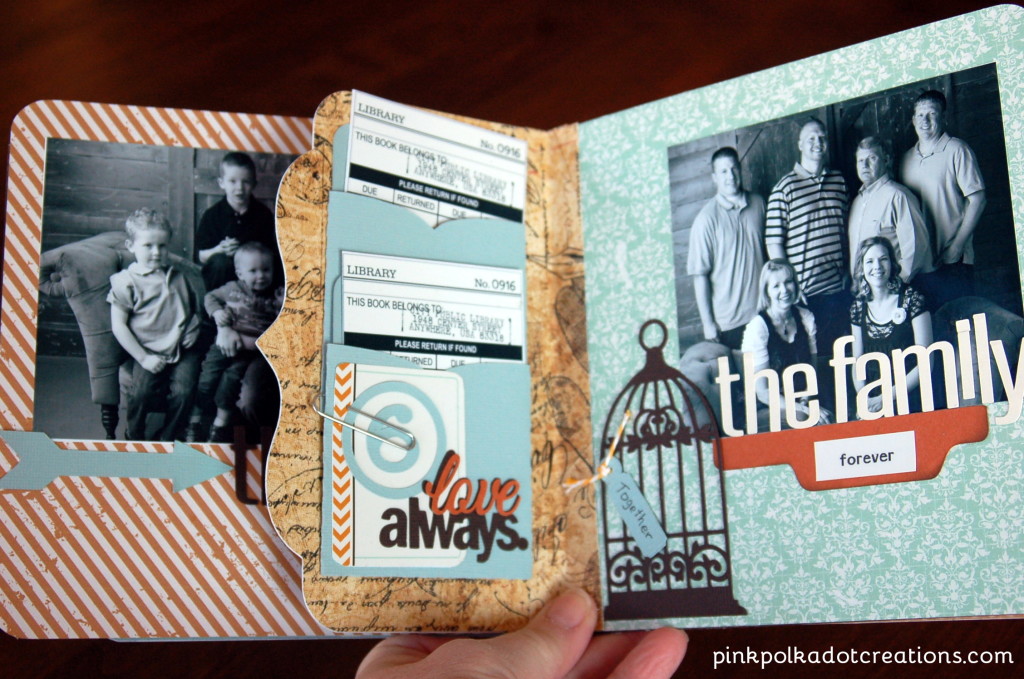 These two pages are my two favorite pages. I love the library pockets along with the cards on the backside of the half sheets and I LOVE this birdcage element! I was worried that all of the detail would cut out okay, but as you can see it did.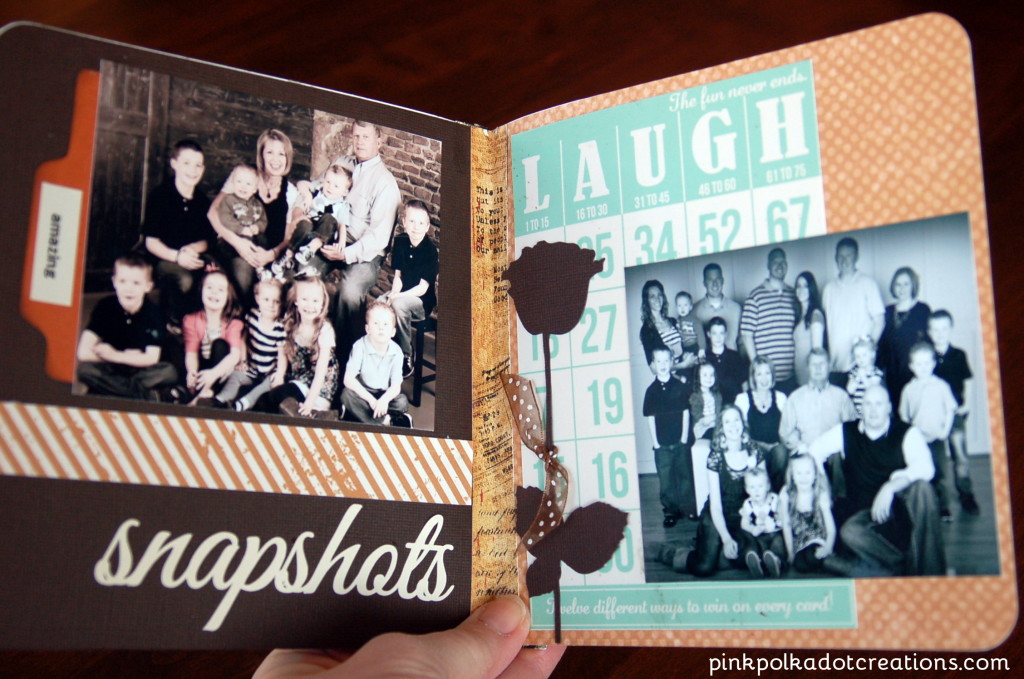 These are the last two pages of the book. Again just elements that I sized, rotated and printed. I am having so much fun learning how to do all of these things that I am now to the point that I have to tell myself that I have to get my everyday work stuff done before I can play! If I don't, I would never get anything else done!
So that is how I spent my weekend! It was so much fun. I am excited to get going on the next class and I can't wait to see what new fun techniques I can learn! When I get done with the second class, I will probably order the 3-4 combo! I really want to learn all the different things that I can do with this machine.
If any of you out there have a Silhouette machine and don't know how to use it, I highly recommend these classes! They are really fun and you will learn a ton!
I hope that you are all having a great Monday!
Thanks for Visiting! Love Ya!
Keep in touch…Like on Facebook and Pinterest
PS. I have been having a lot of trouble with my shop. If any of you would like to order anything, please e-mail me directly at rita@pinkpolkadotcreations.com