My sister and I went to Thimbles and Thread Quilt shop in Draper, and took a "Scout Tee" shirt class together! It was so much fun. We have not done anything together for a long time, so it was great to catch up and visit with each other!
In the class we learned how to sew a woven cotton t-shirt! I have to admit that we were a little bit skeptical about how it would fit…with no stretch to the fabric. But they both turned out so different and so cute!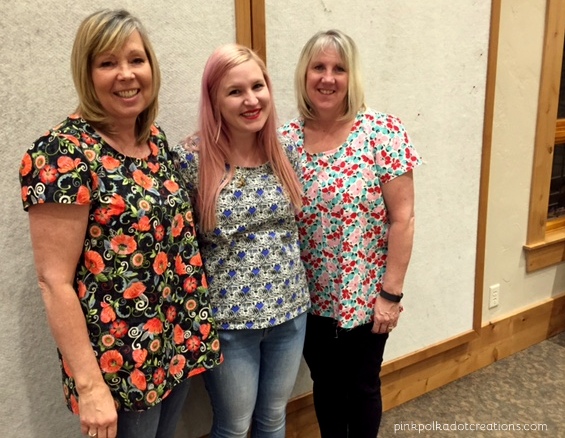 This picture is at the class we took. We have not hemmed our shirts yet and we both ended up taking the sides in so that they were a little better fit!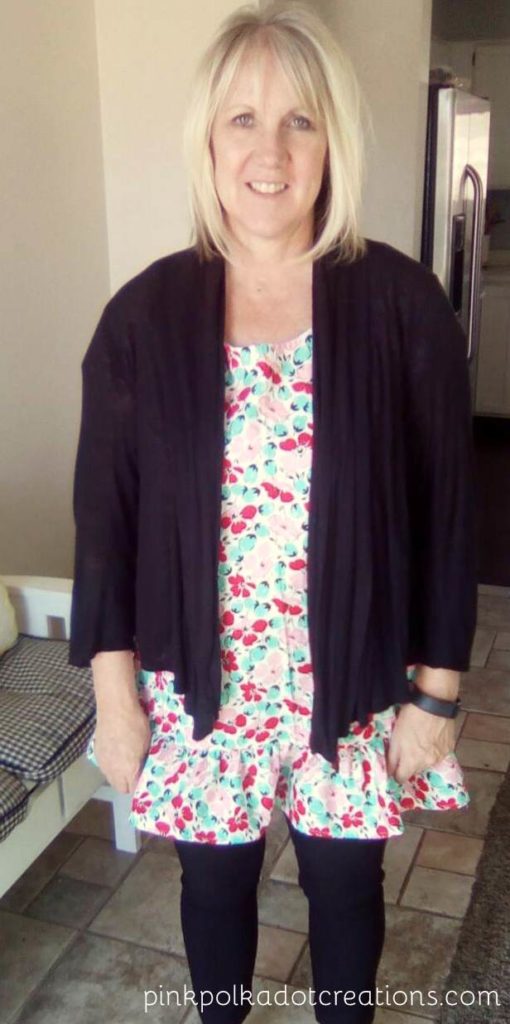 My sister ended up putting a ruffle on the bottom of hers and it turned out so adorable! She paired it here with a a matching sweater and she was ready for a night out on the town!
The pattern for this Scout Tee can be found at Grainline Studio.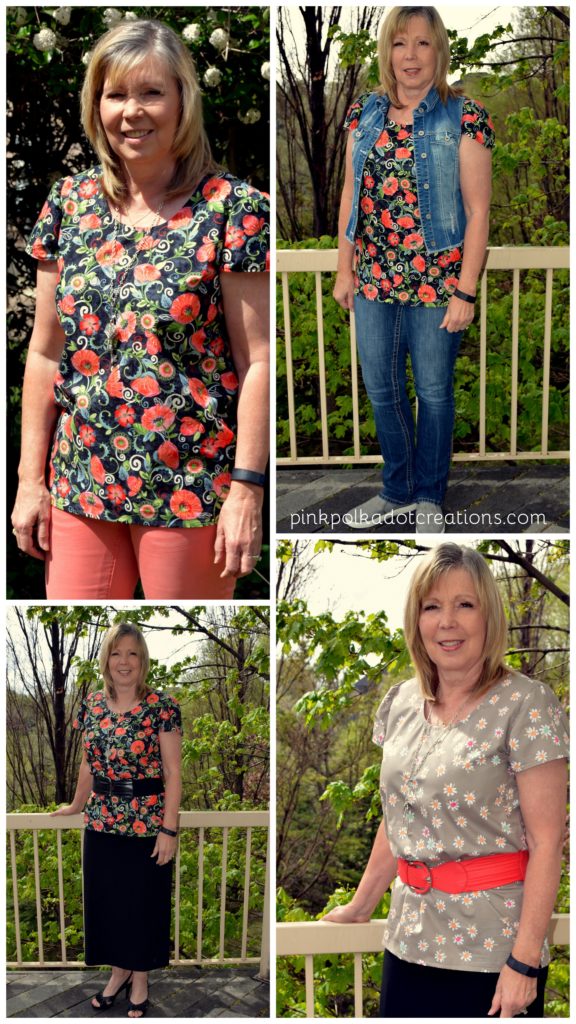 The versatility of this shirt has been really fun to play with! Here are a few different versions of how you can wear this Scout Tee.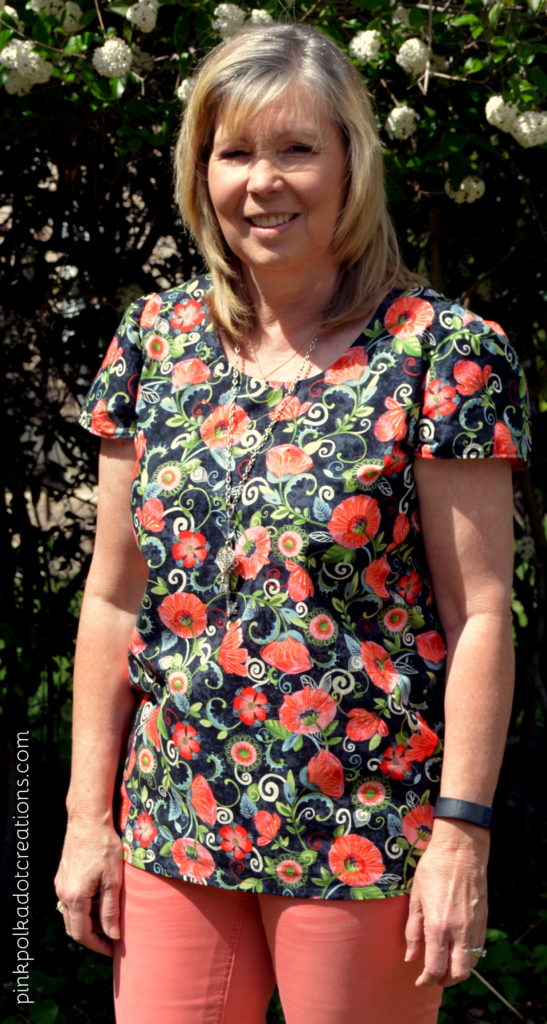 In this version, I just wore it plain with some fun colored jeggings. It is a very comfortable shirt and I don't think that I tugged at it once while I was wearing it all day long!
The length was extended about 4 inches longer than the pattern showed it and I love it!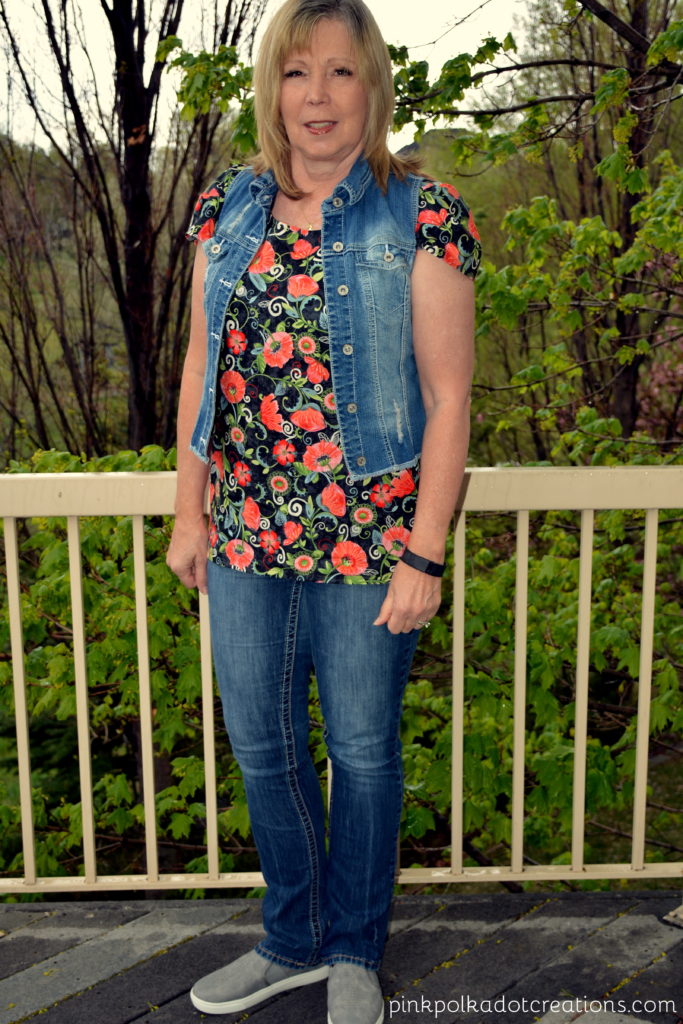 Next, I paired it with some jean and a Levi vest for a fun casual look.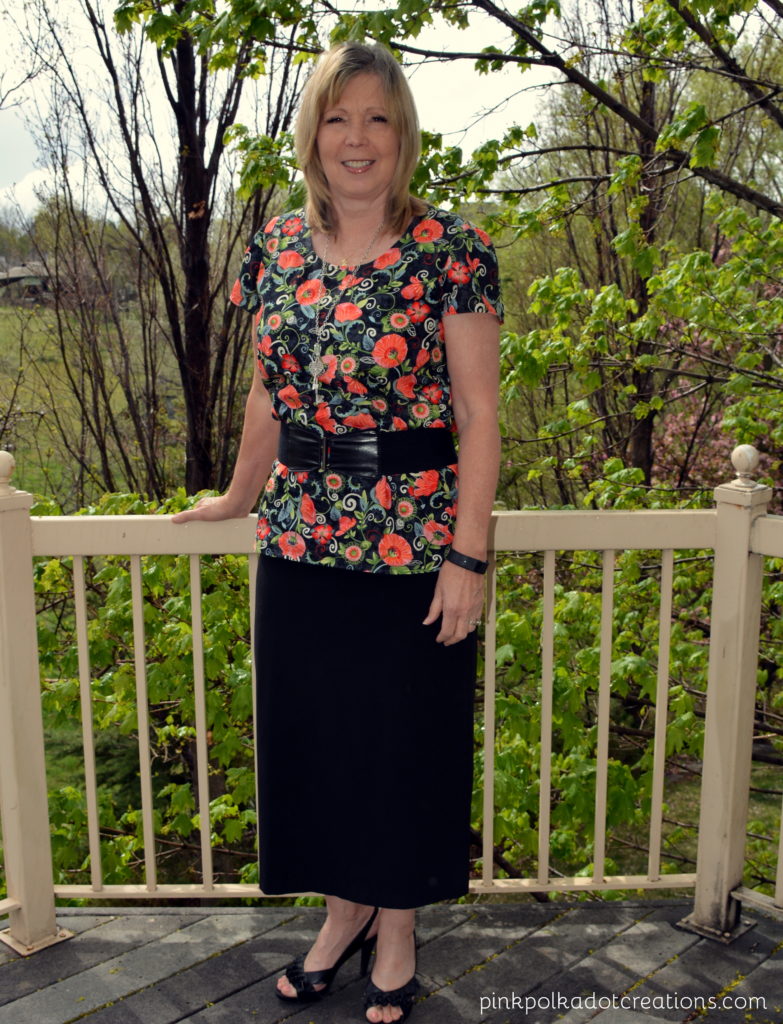 Then I belted it and added a skirt for a fun dressier look.
It was so fun working with this pattern, that I decided I wanted to make one more…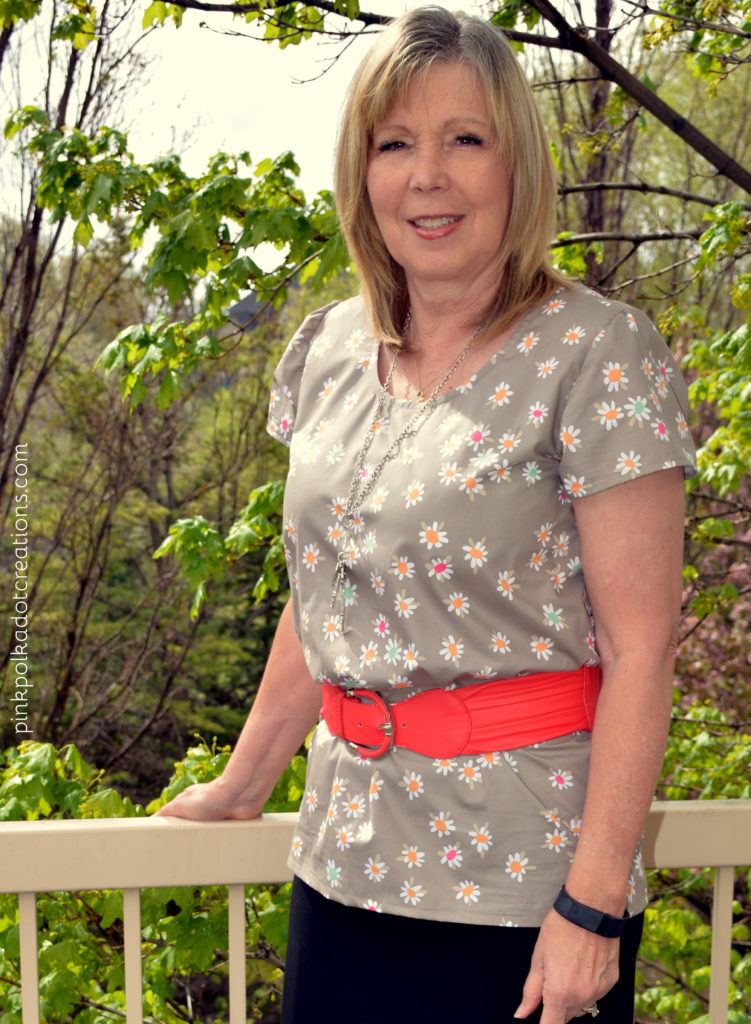 The fabric totally changes how it looks. And again, you can dress it up or down depending on what your day entails! Now I need to make another shirt and add a ruffle to the bottom or a collar around the neck!
So that is my Scout Tee shirt. Have you made any clothes for yourself?? This is the first thing that I have made in years!
Thanks for Visiting! Have a Happy Weekend!