Okay, I have to tell you that I might be just a little bit obsessed with these Sew Together Bags! They are so fun to make and each one can be a little bit different…so you can personalize each one!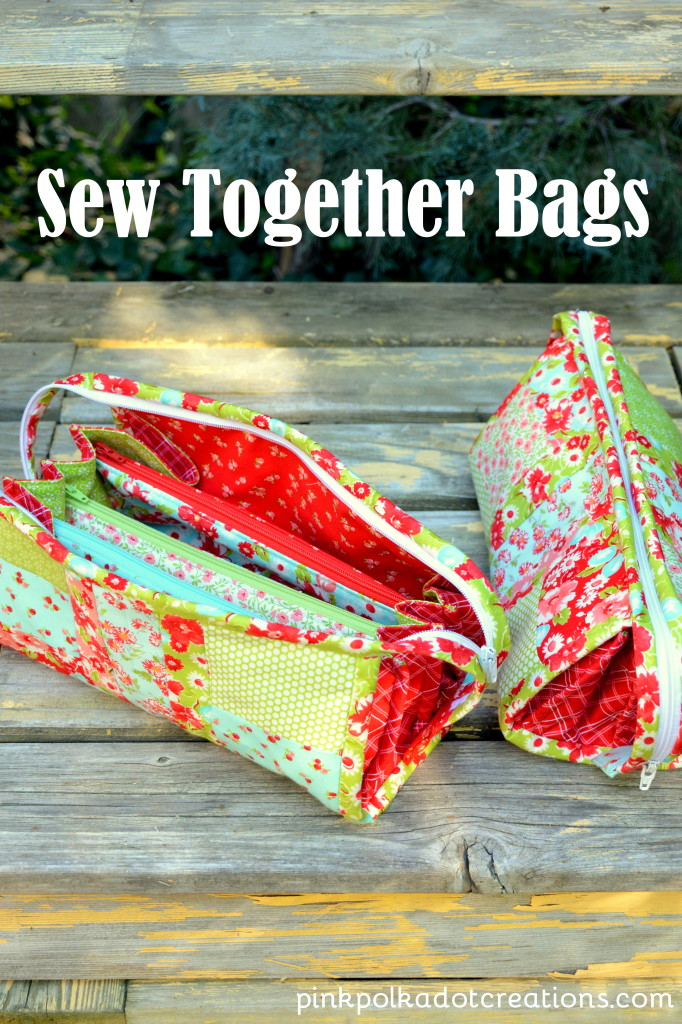 I made three of these Sew Together Bags with this darling fabric. This line is called "Little Ruby" by Bonnie and Camille. I actually bought a charm pack with this line when I was on our trip in Waco, Texas a few months ago. I am hoping to make something fun from this charm pack. But for these sew together bags, I bought fat quarters. I think I used 8 fat quarters (I had a couple of fabrics from my stash).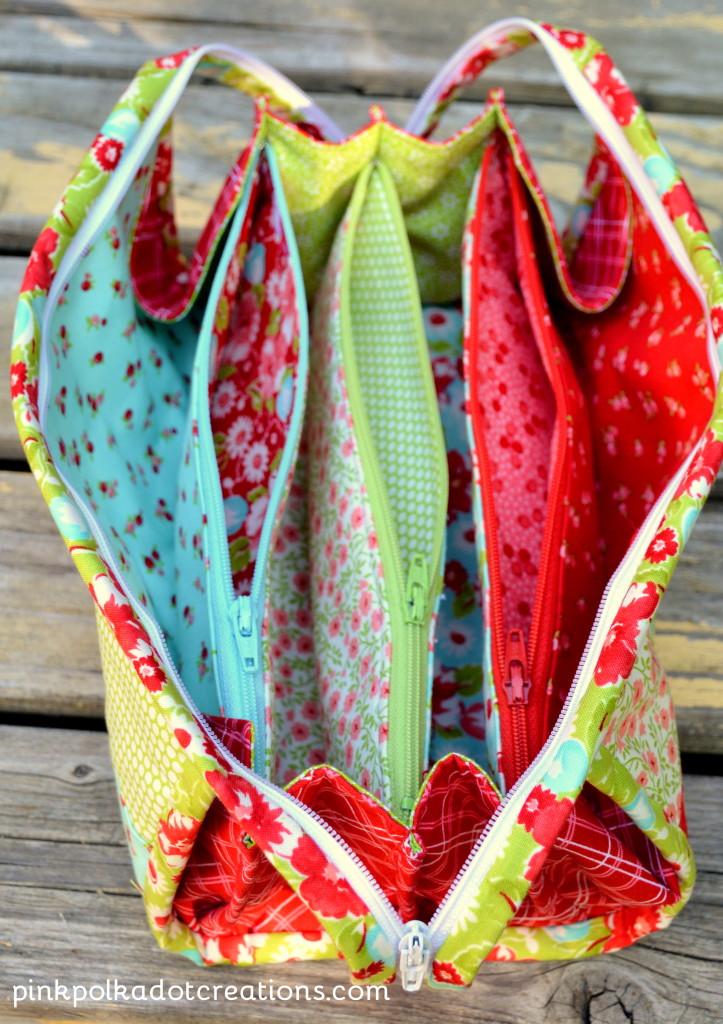 Here is a close-up of the inside of the zipper pouches! Each one has a different fabric. There are 3 zipper pockets and 4 between pouches. I used a different color zippers for each of the pockets too. This is where the fun begins, because you can mix and match as much as you like! It is so fun!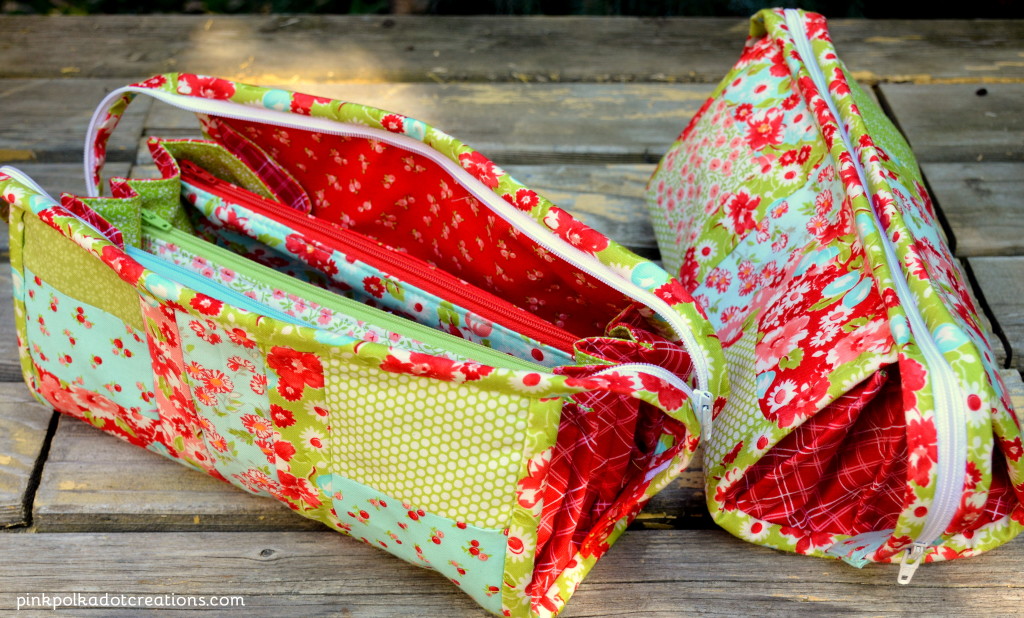 The outside of my bags are semi quilted. I do a quilt as you go for the center strips and then I just piece difference size blocks for the rest of the outside piece. You just use up all of your scraps to make a scrappy outside! It would be fun to add a monogram, a pin, or fun zipper pull too!
These fun Sew Together Bags are perfect for a sewing bag, a make-up bag, a craft bag, a jewelry bag, an artist bag, a travel bag, or a fun purse organizer!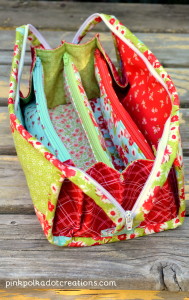 This pattern is from Sew Demented, and you can order the pattern from there. But if you decide you want to make one of these cute bags, I highly recommend that you follow this tutorial from the Quilt Barn. They have a full tutorial on how to make these bags, the pattern is a bit hard to follow, but with the tutorial, it all makes sense! I followed the tutorial pretty closely except for the binding, I hand sewed the binding down instead of stitching it with the machine. I like the look of the hand stitching better!
I think they will make great gifts for Christmas, birthdays, or just for a fun friend gift! You can personalize them to fit the personality of whomever you are making it for. You could add cute pins, scissors, and thread for a sewing bag…pencils, pens, ruler and highlighters for a student bag…eye shadow, lip gloss and blush for a make-up bag…craft supplies for a craft bag…a fun piece of jewelry for a jewelry bag…well, you get the idea! You could also just put a gift card in!
Are you ready to make a couple of these Sew Together Bags? Summer is a great time to sew if you need a fun gift for a special someone or to get ahead on your holiday gift list!
Thanks for visiting…Hope your day is SEW great!