Vintage Crochet Snowflakes
How is everyone doing? Are you all ready for the big Thanksgiving Holiday?
I am usually on Team Thanksgiving…but this year I decided to get my Christmas up early!!! I had the help of several of my grandkids and kids!
So with all of their help, I was able to get everything all done in the decorating department in just 2 days!!! I think I will recruit them every year from here on out.
Today, I have a fun idea that some of you might want to give a try. They are Vintage Crochet Snowflakes!
When my husband was in the hospital a couple of months ago, my newest DIL brought me a fun gift from her mom! It had several fun magazines, this book, the crochet hooks and thread! It was so thoughtful of them to do this and it warmed my heart!
During the last two months I have learned how to crochet these darling little Vintage Snowflakes!
I remember these from back in the day when my mom used to make them!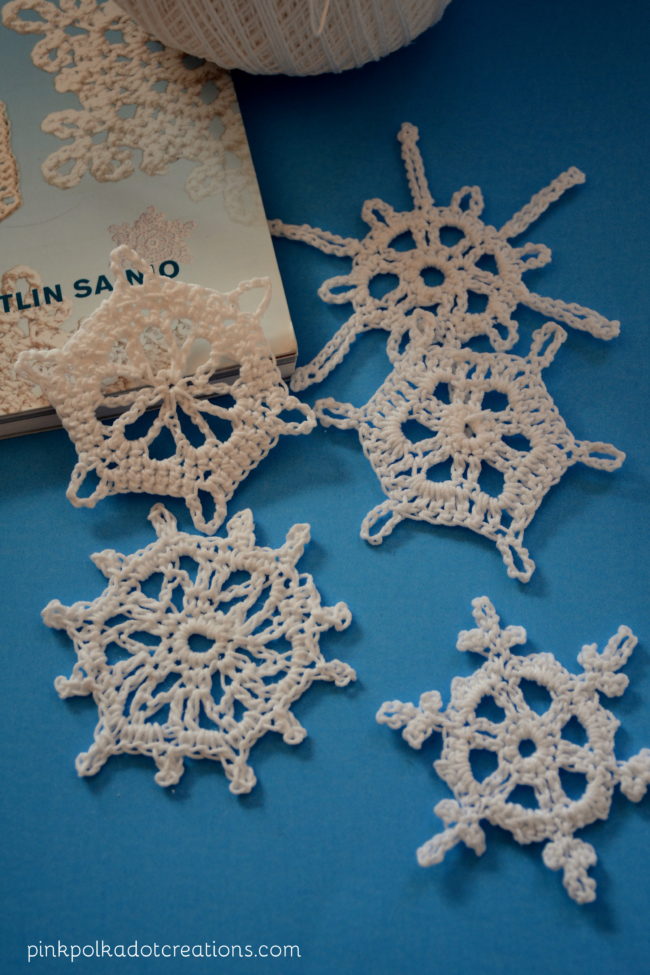 Each one of them is different and there are patterns for 100 different snowflakes!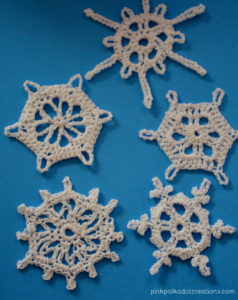 Each one is so unique. In fact, even if I were to do the same pattern, they would turn out a little bit different! Such a fun craft!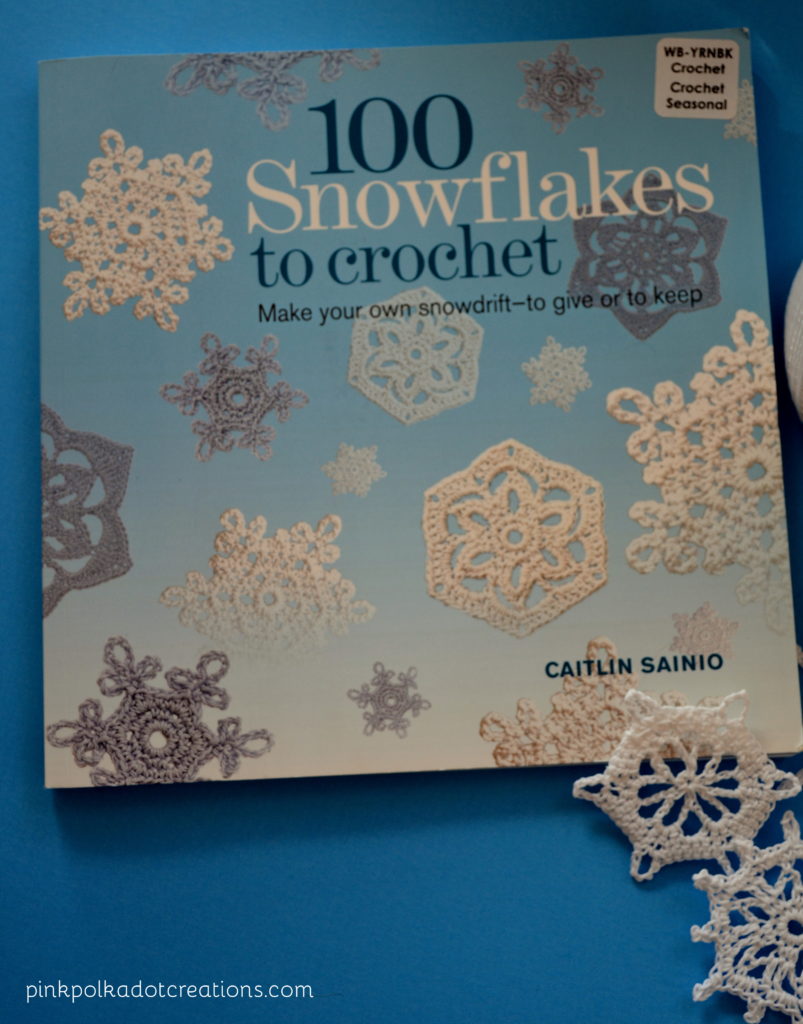 Here is the book up close. I am not sure where they bought it, but you can find it here. Or just google the title to find it in other places.
The book has wonderful detailed instructions on how to make the snowflakes. And also on how to block and stiffen them!
This is going to make a fun little gift that I have in mind.
You will have to wait…until I get it finished to see what I am making!!
But, they would be darling hanging on a Christmas tree, or as gift tags, or cards!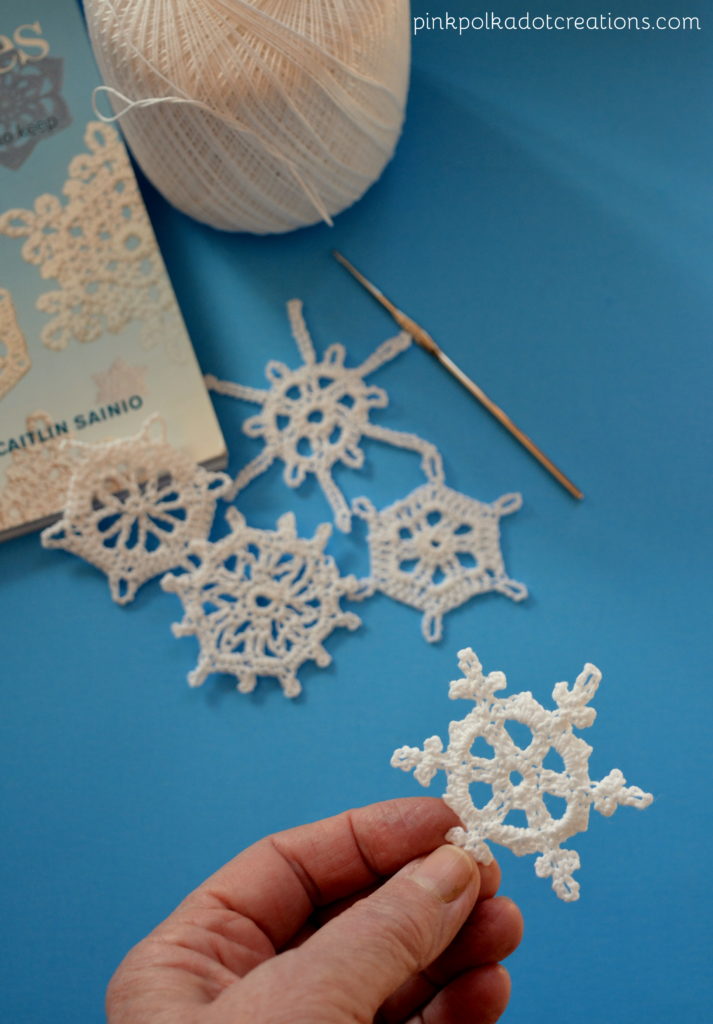 You can see what size they are from this picture.
They are only about 2 inches in diameter. If you wanted to make them bigger, all you would need to do is use a larger hook, or just keep adding more rows to make them larger!
Do any of you remember having Vintage Crochet Snowflakes when you were growing up? I love that all things vintage are making a come back!
Hope you have a wonderful Thanksgiving day…and that you get to spend it with those that you love!
Thanks for Visiting!