Well…it is time once again for the visiting teaching handout for The Church of Jesus Christ of Latter Day Saints. I have the Oct 2016 Visiting Teaching Handout ready to go!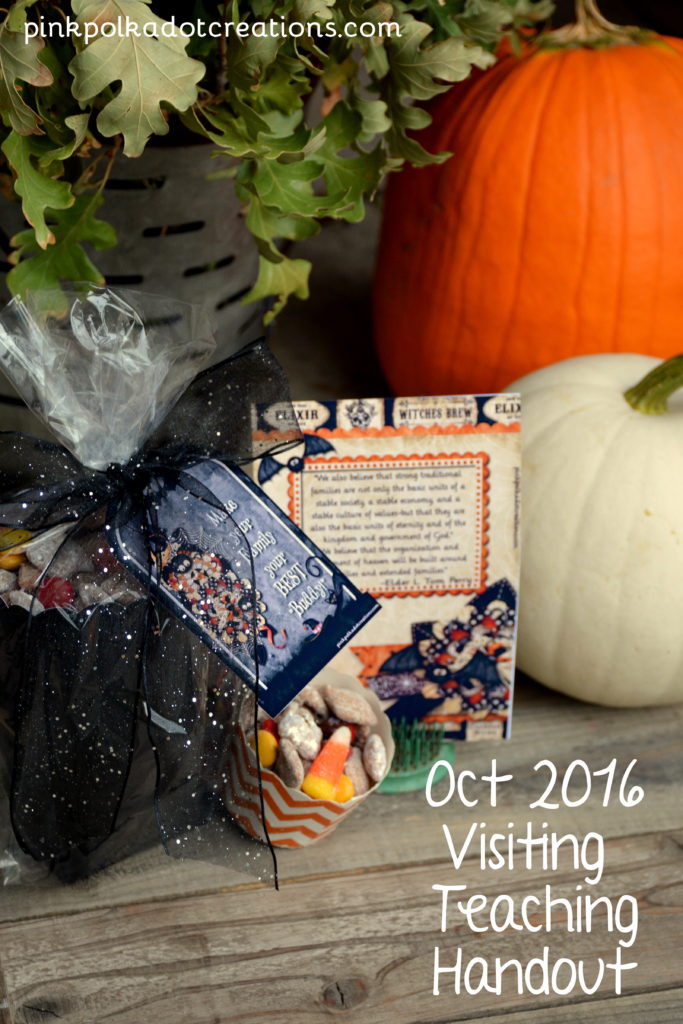 Each month the lesson comes from "The Family: A Proclamation to the World". This month's lesson is titled: "The Family is Ordained of God".
I chose to use the quote from Elder L. Tom Perry and the "Consider This" question on the handout.
And I used a Halloween Theme because…October is Halloween!
Here is the blank card:
This is perfect for those that would like to translate, or for those of you that need a fun Halloween card, invite, or handout! But please, these are for personal use only!
Since all of the messages this year are centered around the family, I thought it would be fun to make a tag to tie onto a bag of Muddy Buddies!
Here is the blank tag. To print as a jpeg, right click over the image and go to "save image as" then save in a folder. You can print from there or send it out to your favorite photo processing center.
For those of you that would like the PDF download, just click on the links below:
These are all formatted to a 4 x 6 size. If you are having trouble printing them the right size, make sure your printer settings are set to 4 x 6 paper.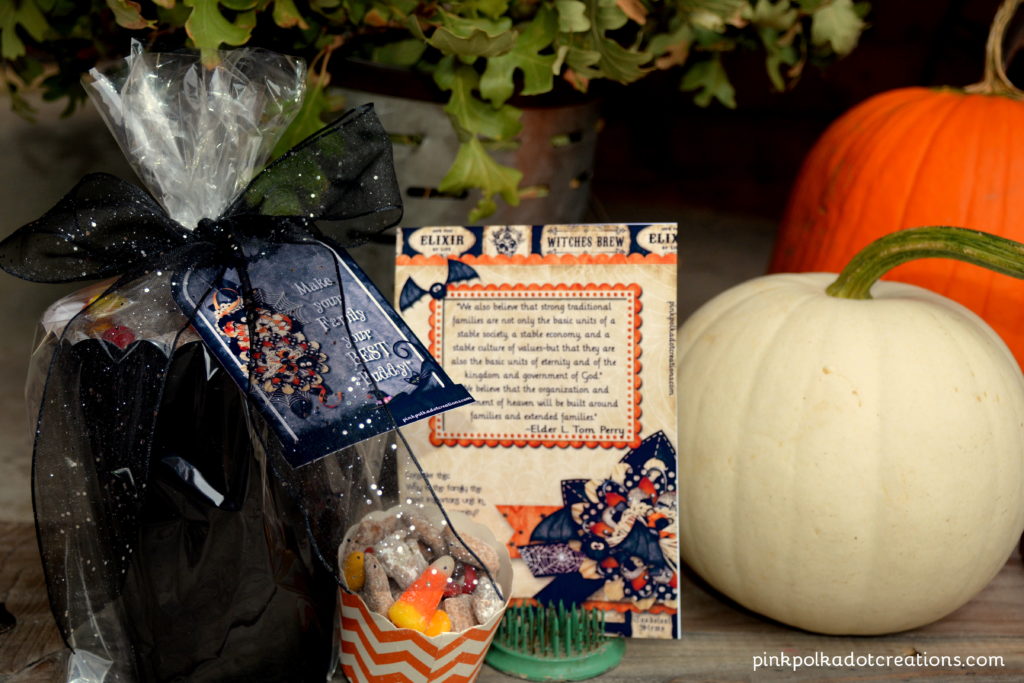 I made a fun Halloween Muddy Buddy recipe. There are all kinds of recipes out there in Pinterest land, but the one that I used is from Your Cup of Cake. This recipe has the white powdered pieces and the brownie powdered pieces! I added Halloween M&M's and candy corn, but you could also add peanuts, pretzels, mini Reese's PB cups, or Reese's pieces! Let your imagination go wild! You could also give a cute little pumpkin with a bow on it or any fun Halloween or October treat or decoration!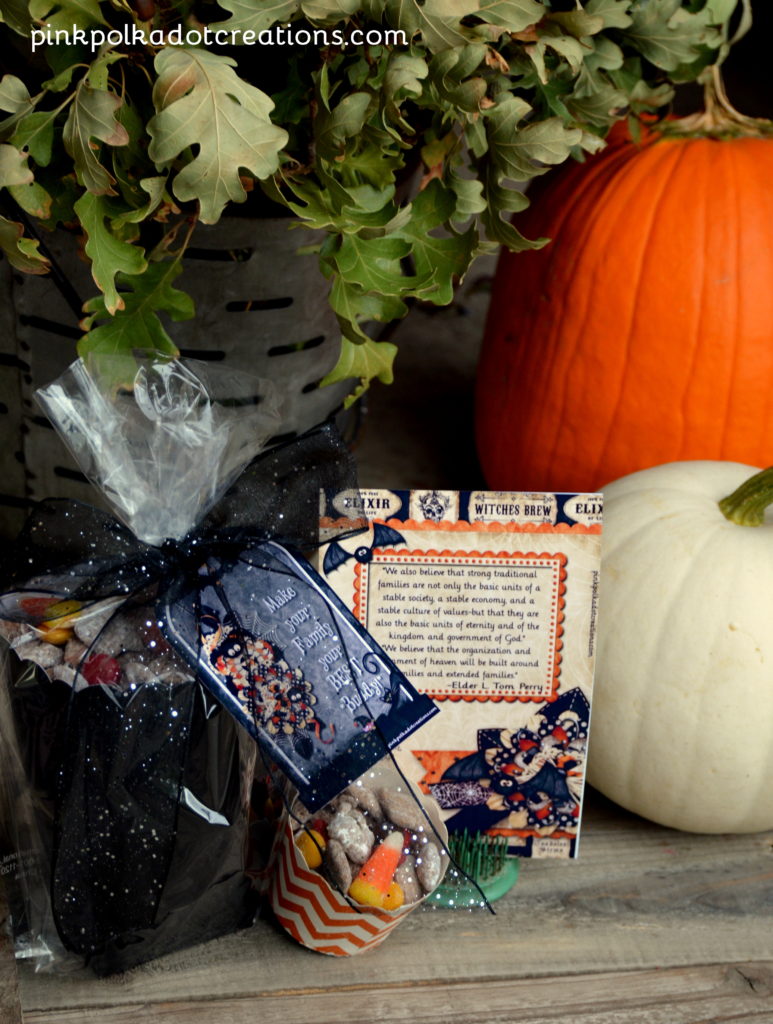 So that is my Oct 2016 Visiting Teaching Handout. Just remember it is the visit that is important…not the handout! Make sure the sisters you visit know how much you love and care about them!
Happy Visiting This Month!
The images for these handouts are from "justsoscrappy.com", from the "Bewitching" collection. They are used with a CU licence