I have another fun project that my friend and I did on our sewing retreat. It is this fun Mason Jar Wool Table Runner! Isn't this just so vintagey and cute??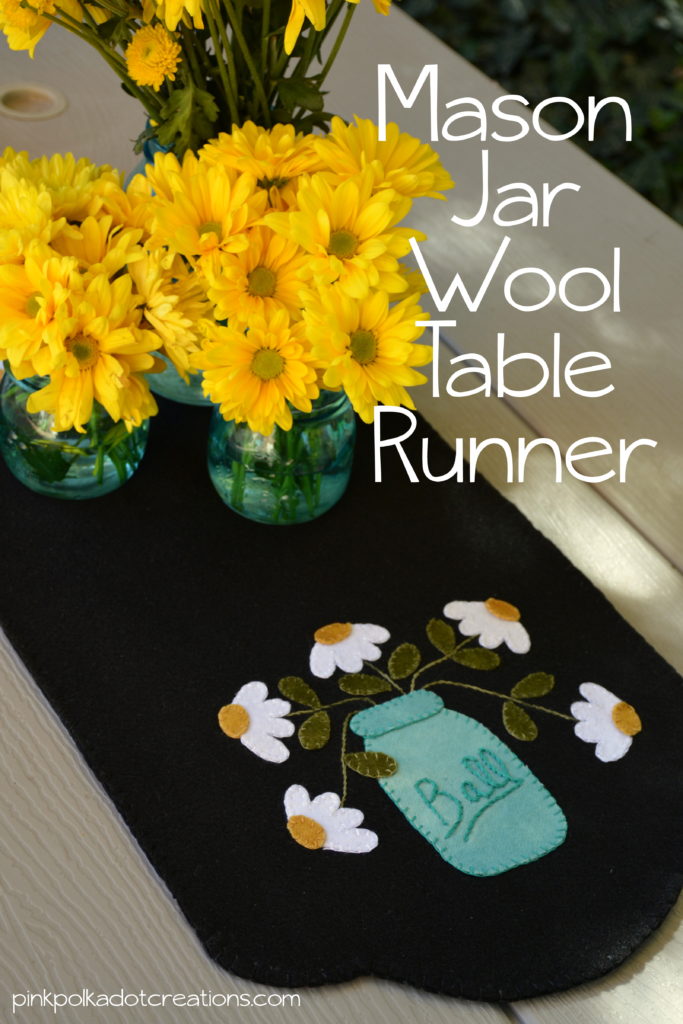 This table runner is perfect for everyday and the colors will go with almost any decor! I have a few blue mason jars, so they were perfect for putting some yellow flowers in!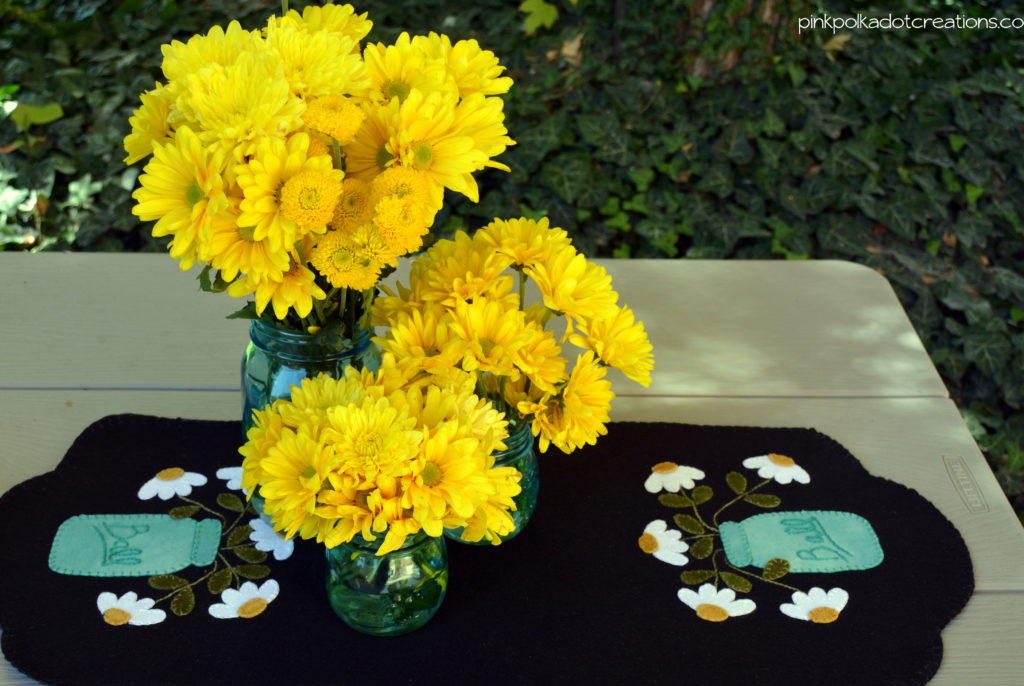 The fabric is felted wool, and is perfect for putting on your tables or counter tops because it will not scratch the surface!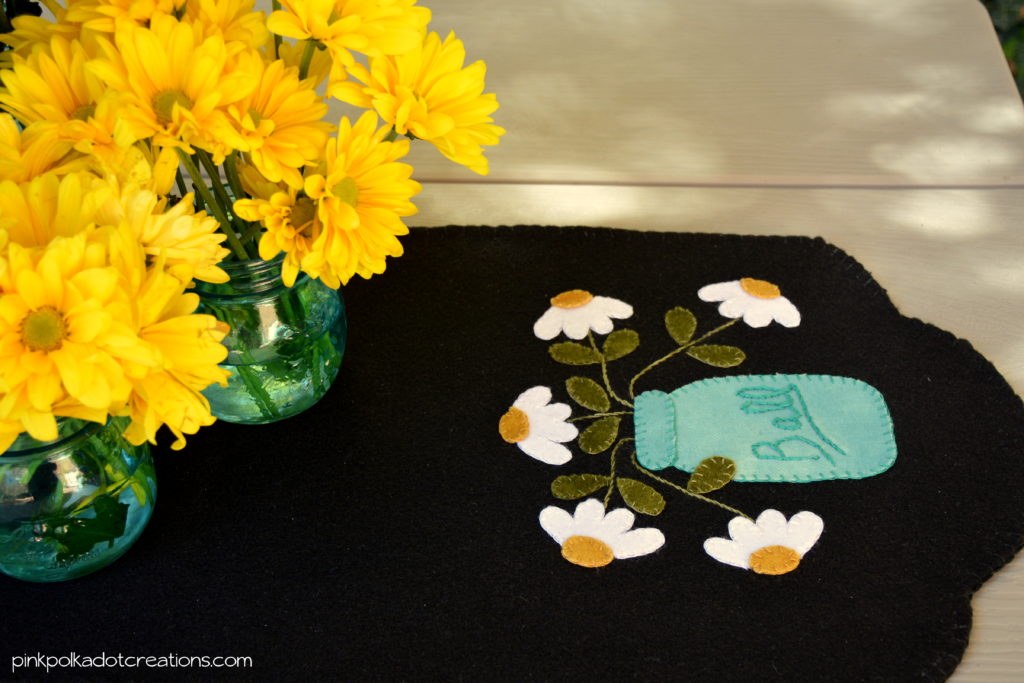 This pattern is from Primitive Gathering Quilt Shop. If you are interested in the pattern, just click on the link.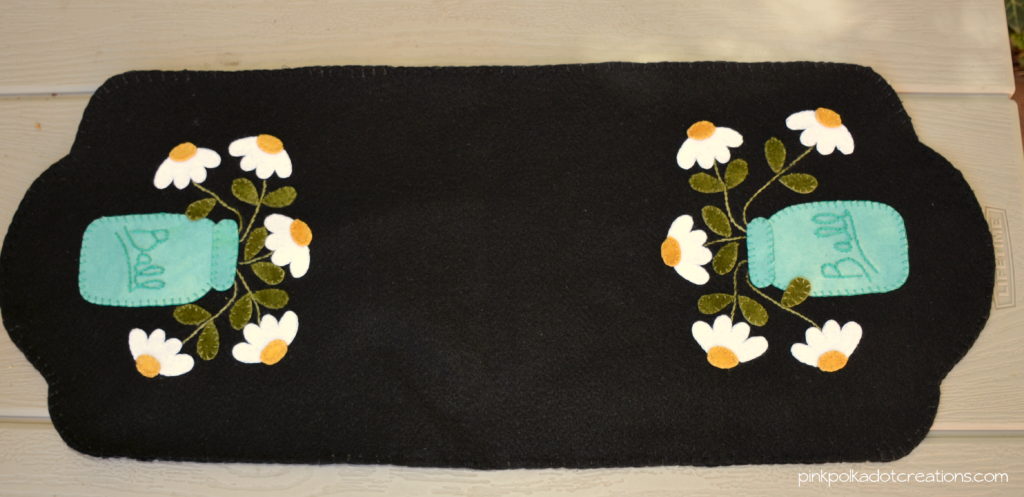 I love how the pattern is on both ends.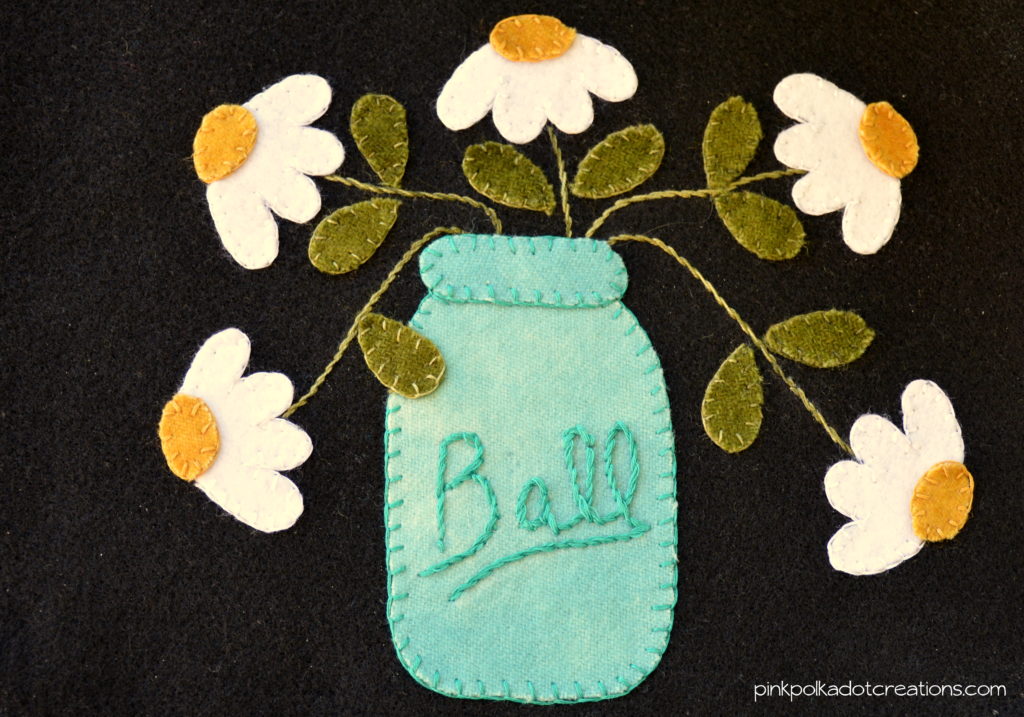 Here is a close-up of the details! Don't you just love the mason jar??
Mason jars are still quite the thing right now…and I am so glad…because I love to decorate with them, store things in them
and organize with them!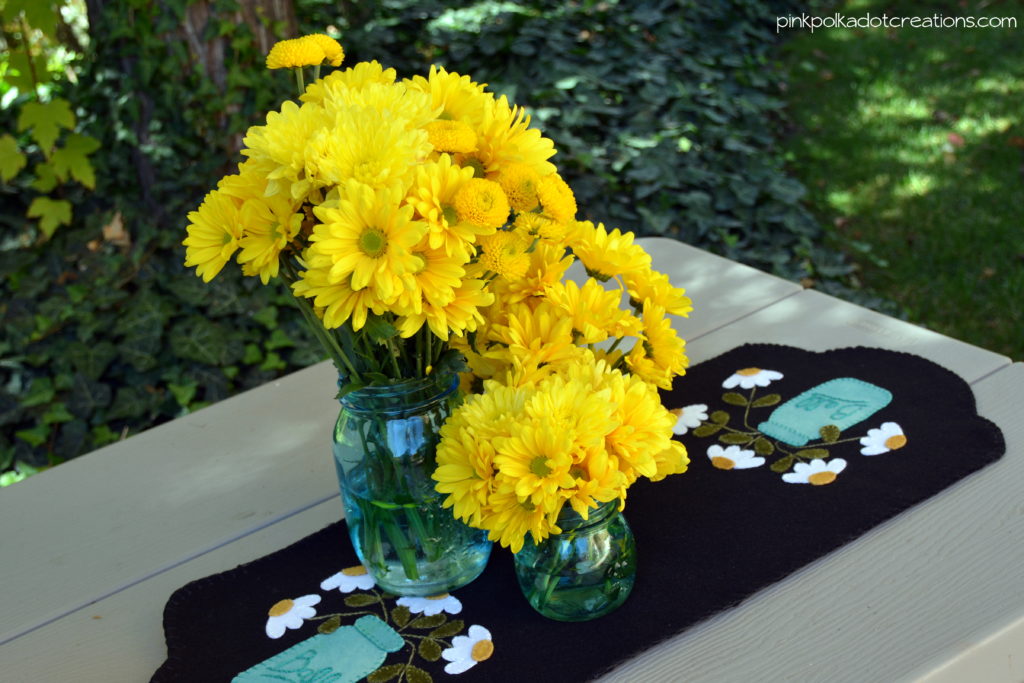 What do you like to do with mason jars? I really like my collection of blue jars, they just add a fun vintage touch to my kitchen!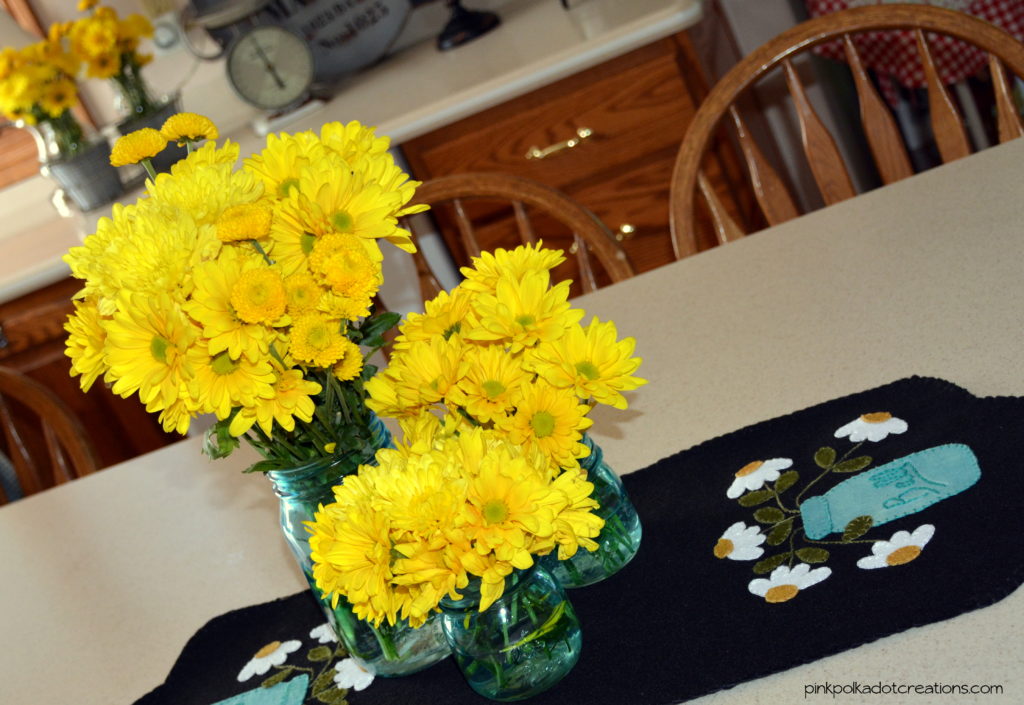 Here is my Mason Jar Wool Table Runner in my kitchen on the island. I found these flowers at Costco and they were only $10 for the bunch of them. I was able to fill 5 mason jars with one bunch, so they went a long, long way! You can see the other jars in the background.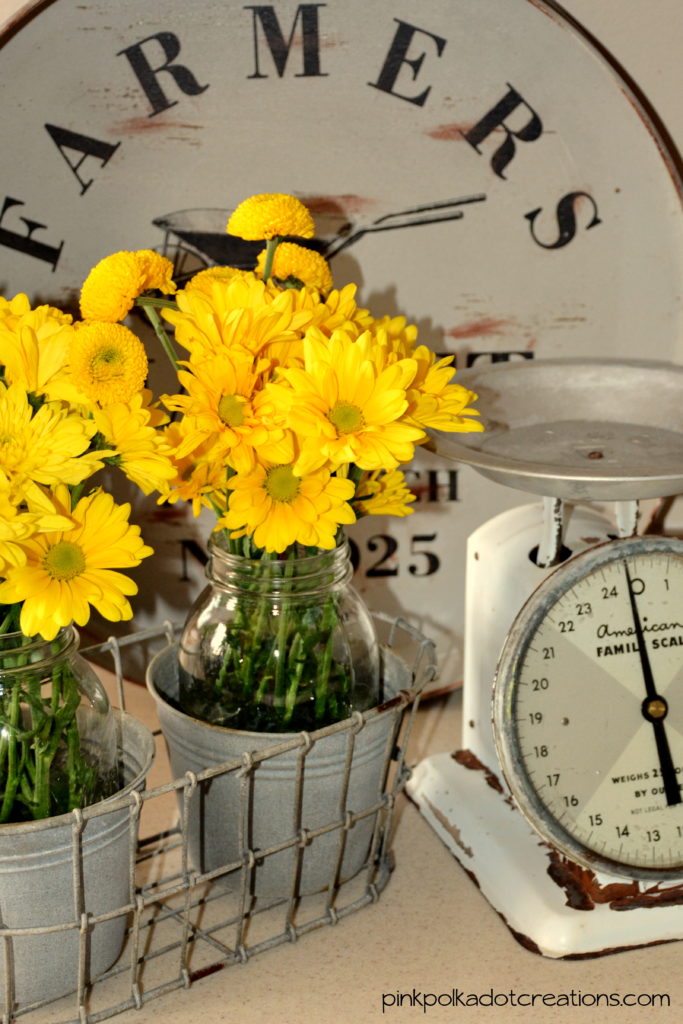 The other two mason jars sit in a fun basket container that I got at Magnolia Market on our trip a few months ago. I love my chippy antique scale and think that they make a fun vignette.
Working with wool has become one of my favorite past times lately. It is very relaxing, and I enjoy the creativity side of it! Do you have something that you like to sit down at night and do?
Thanks for Visiting, Hope you are Having a Wonderful Day!