Feb 2018 Visiting Teaching Handout
Where in the world did January go??
I did get my kitchen all organized…every single cupboard, drawer and pantry!!
Whoo Hoo!
But, now it is time for another visiting teaching handout.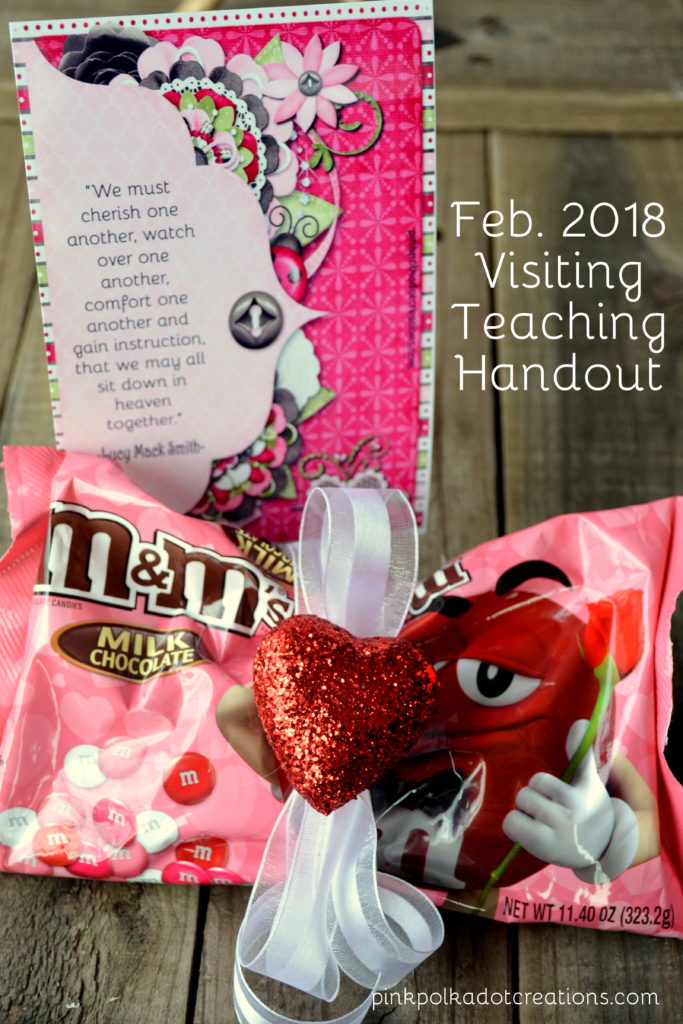 With the new visiting teaching program, from The Church of Jesus Christ of Latter Day Saints, which states:
Rather than provide a specific message, each month will feature a different principle to help us minister more effectively to each other. As you pray and seek inspiration, you will know the spiritual message and service each sister needs.
So basically – – the message each month is up to each one of US!
I will continue to post a message each month. I will try to come up with a thought or something from the visiting teaching lesson that the church comes out with. Or perhaps, I will find a great thought that I like. Either way, though, I will always include a blank card so that you can cater it to your individual sister's needs!
This month, I chose the thought from Lucy Mack Smith.
I have always loved this thought and remember that several years ago, I made a
painted wood plaque
with this saying!
Here is the message card for this month.
For those that would like the JPEG format of this, simply, right click over the image and go to "save image as".
Then save in a folder.
You can then print from there.
And this is the blank card. You could also use this for an invite, a handout or cute little note.
But, as always, all of my printables are for personal use only.
They are not for resale.
Those of you that would like the PDF download…simply click on the link(s) below: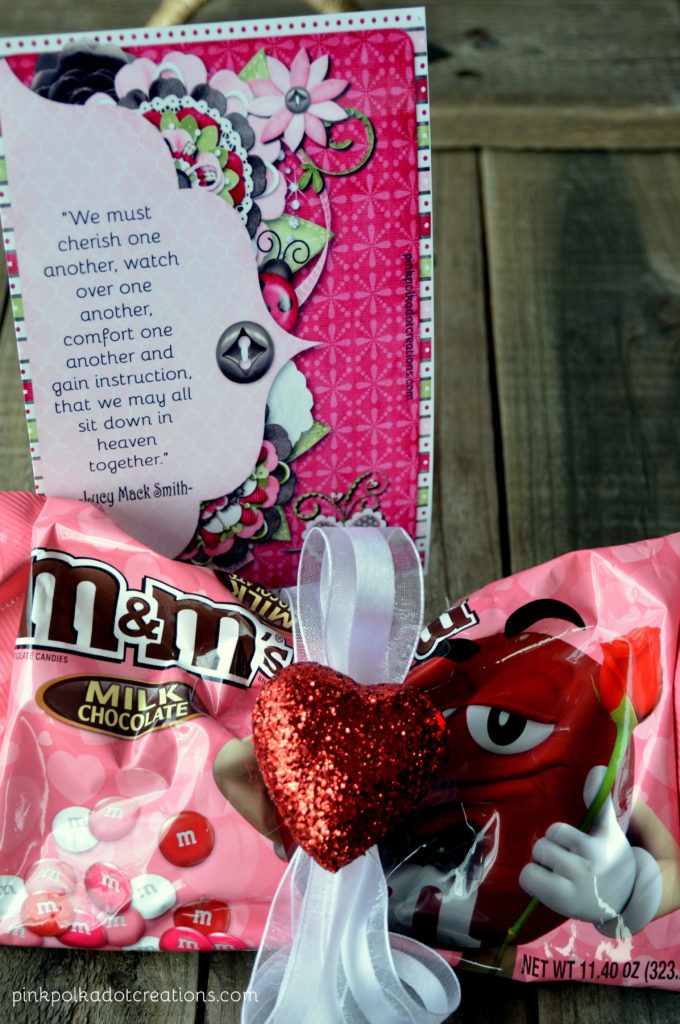 Since it will be Valentines Day this month, I simply chose a Valentine M & M mix to go with this handout.
You could add any fun Valentine candy, lotion, flowers, cookies or little trinket that you feel your sisters would love!
So this is my Feb 2018 Visiting Teaching Handout.
But, please remember as always…it is the visit that is important…not the handout!!
Thanks for stopping by…Happy Visiting this month!
Images for the visiting teaching handouts can be found at "justsoscrappy.com". From the "Little Lady" collection. They are used with a CU license.