Several years ago, my oldest son served a mission for our church to the Netherlands.  So I asked him about some of the Christmas traditions while he was there and every year since we have celebrated Sinterklaas day in some way or another.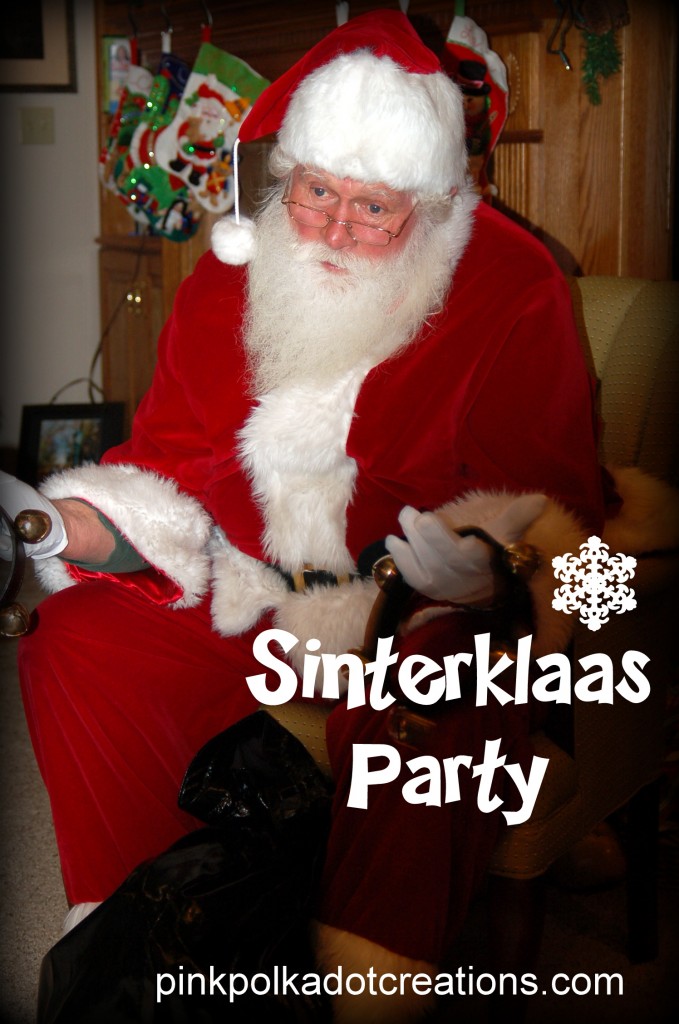 Sinterklass Day which is on the eve of Dec 5th and morning of Dec. 6th is the ushering in of the Christmas season and to welcome Sinterklass to their city.
 (We did ours Sunday night, so we were a few days early!)
 In the Netherlands Sinterklaas comes in on a boat and then rides a horse down main street.  In the Netherlands they celebrate Christmas on Dec. 25th and on Christmas eve the kids put carrots in their wooden shoes for Sinterklaas's horse!
Sinterklaas day is simply the start of the Christmas Season.
I think that it is so fun to learn some of the traditions of other countries and it is fun for the kids to see some of the other things that kids around the world do for Santa.
Some years we have had Dutch dishes for dinner and Dutch treats and chocolate letters etc. but unfortunately this year it was very American.  It was basically the welcoming of Santa and the beginning of the Christmas season, but the kids still loved it just the same.
After Santa's noisy arrival…
he let the kids ring the bells and sing songs!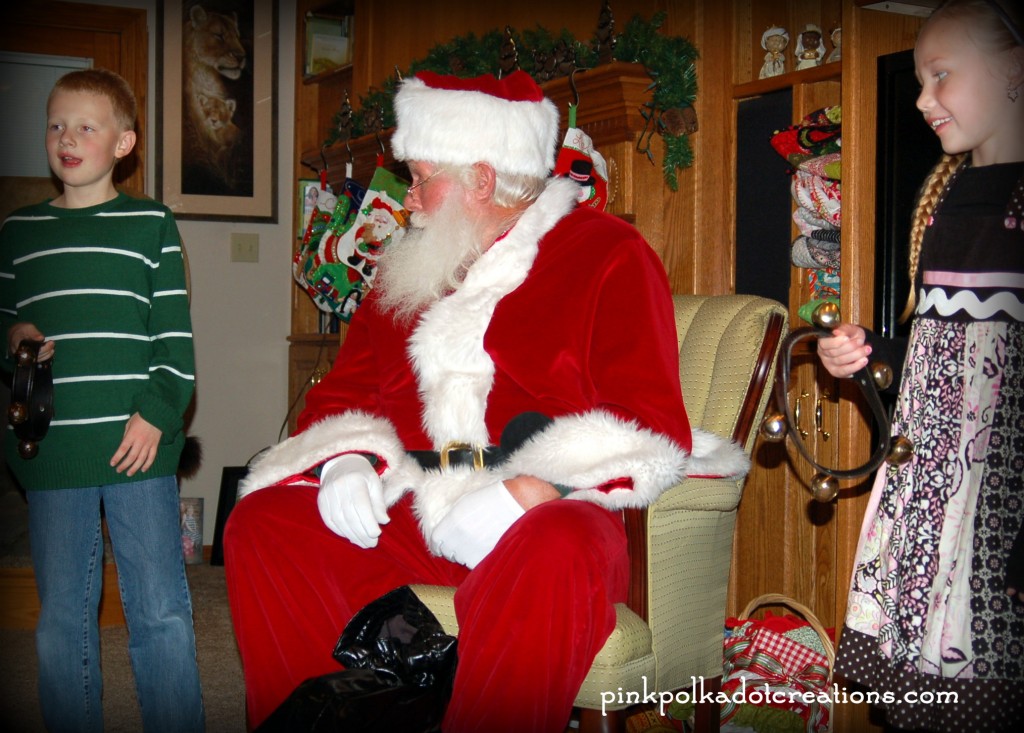 Then he took  each child on his lap and talked to them.
I love this look…I think he was asking if she had a boyfriend or something!  :)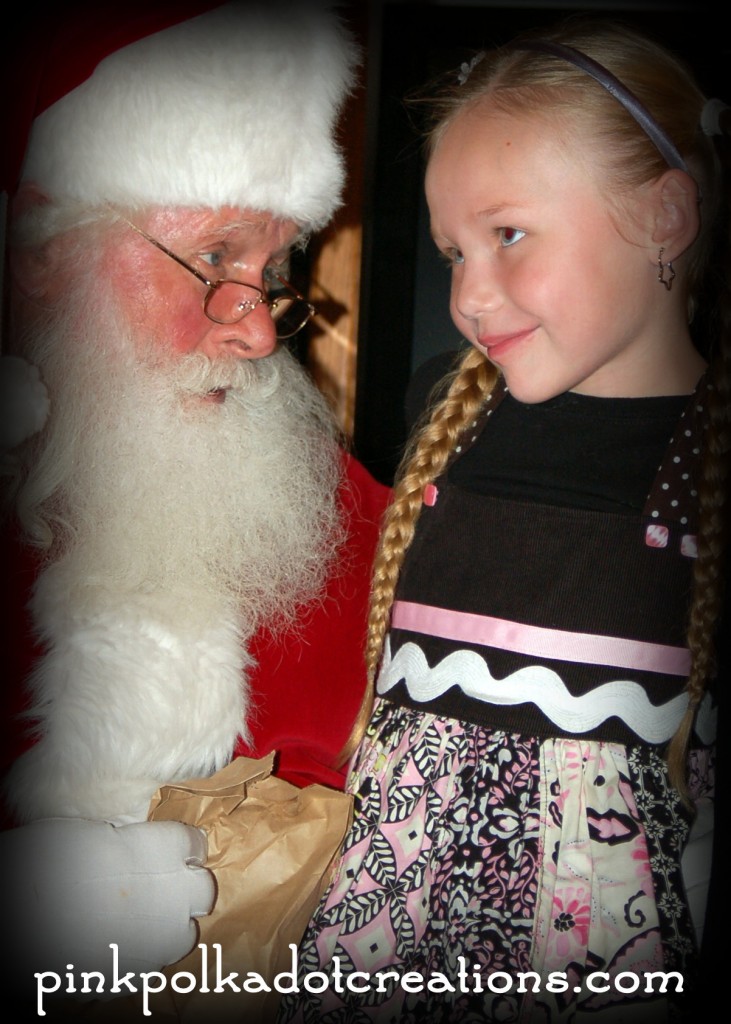 In this picture, Santa was asking what she might want him to bring to her.  I think that he was just a little surprised when the answer was a fishing pole!!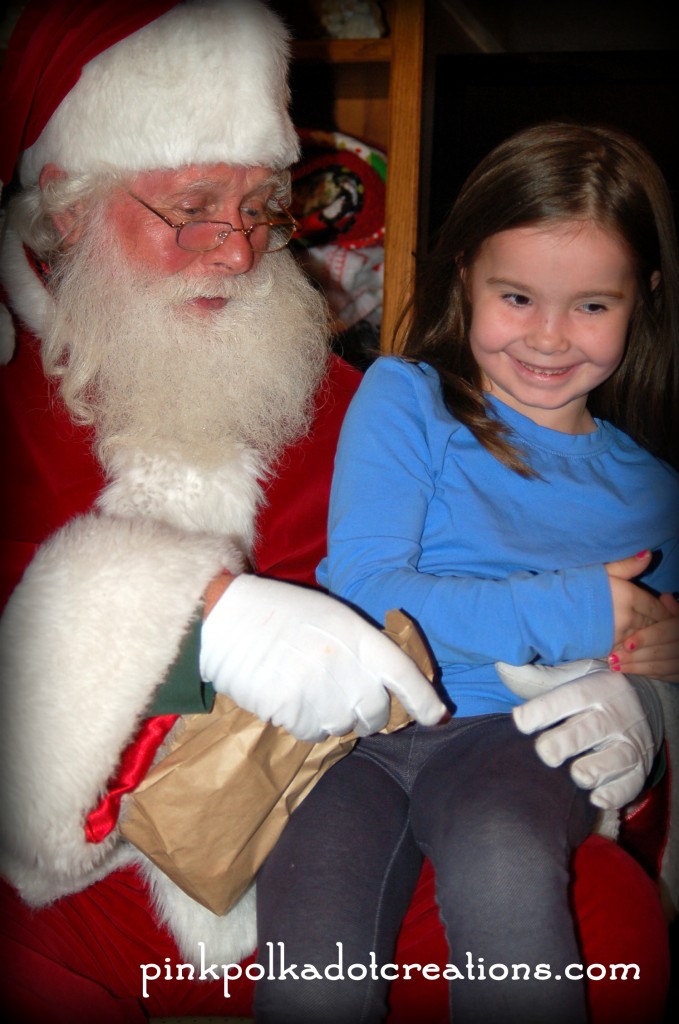 And this was his reaction to that response!  A BIG high five!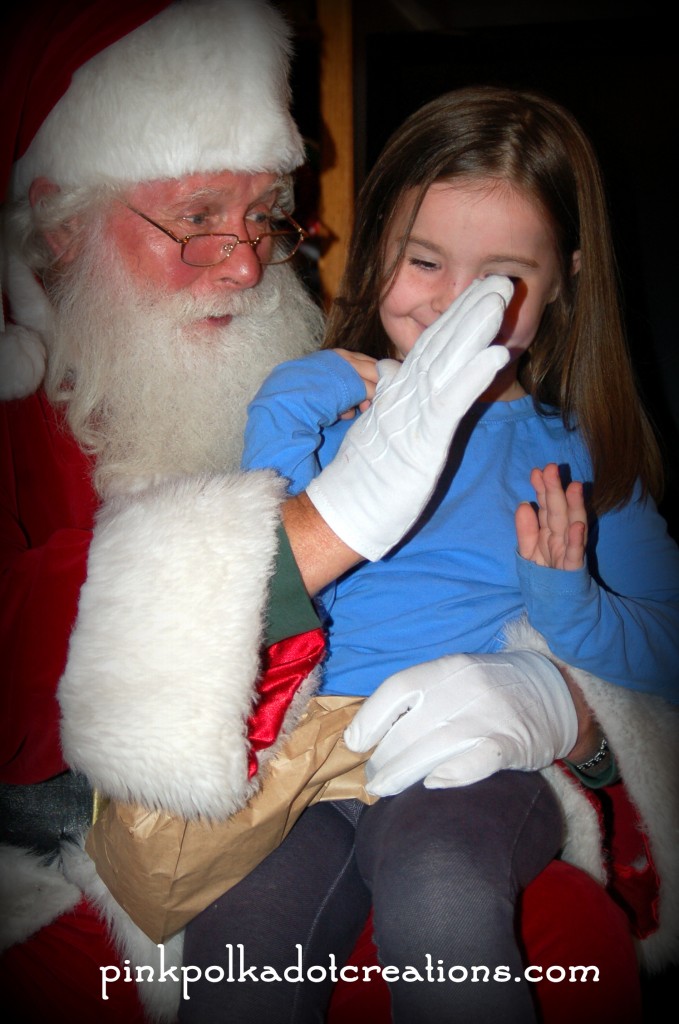 We would like to wish all of you a
Merry Sinterklaas Day
from our family to yours.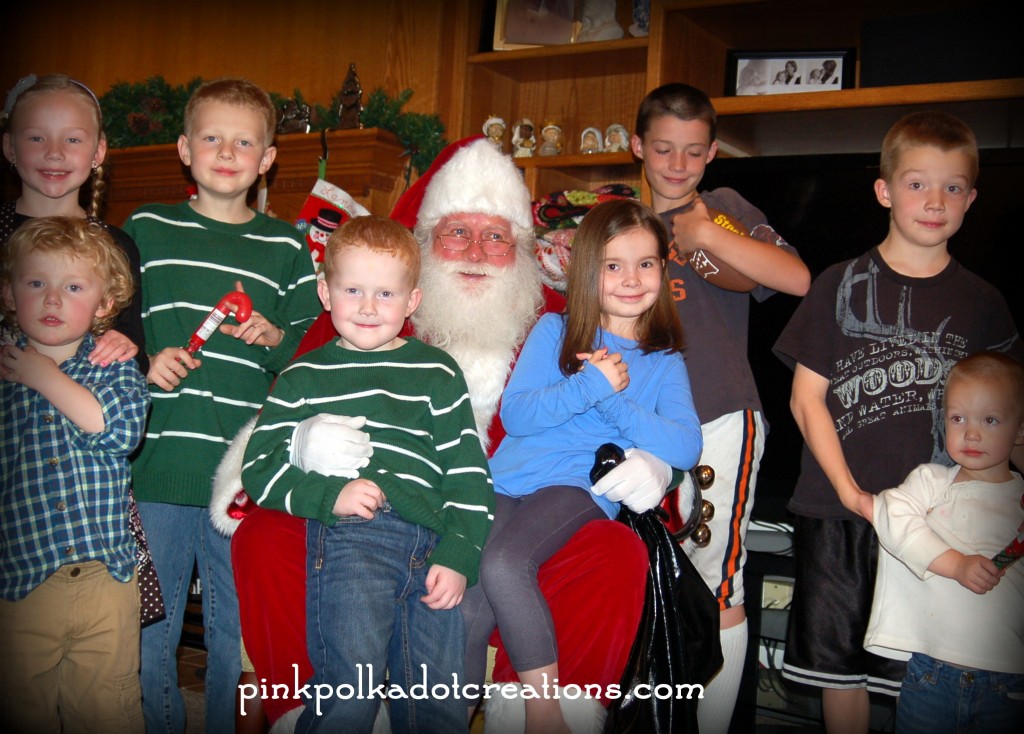 Santa then had the kids sing a couple more songs with the bells and wished everyone a
MERRY CHRISTMAS!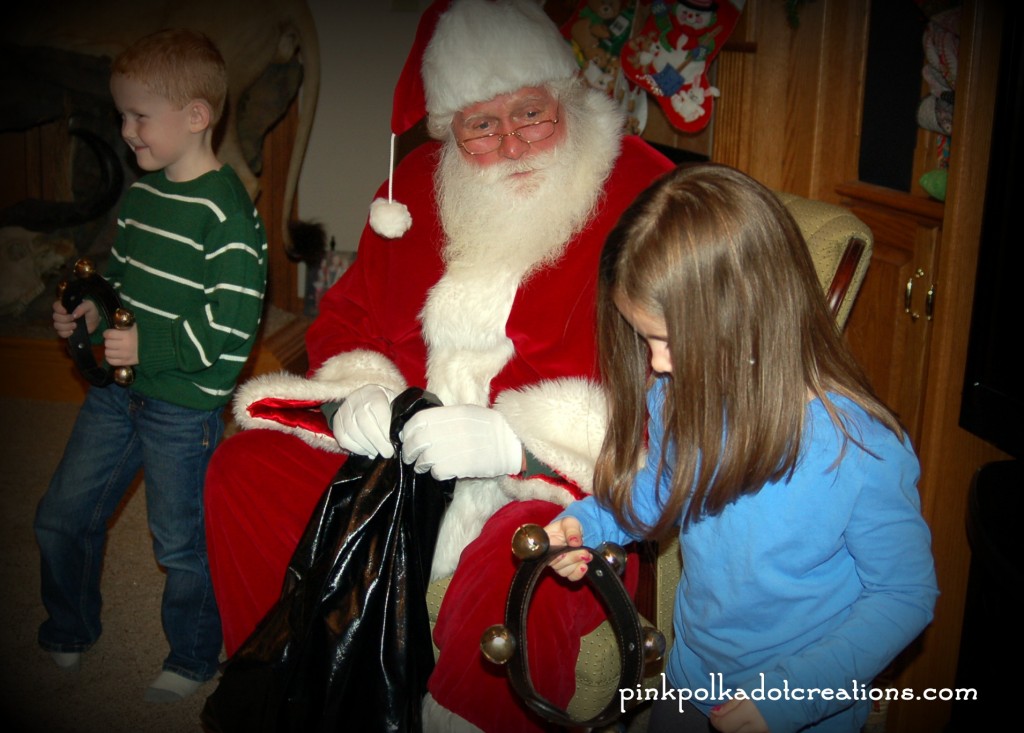 Then going along with tradition.  I gave all the kids their Christmas pj's and a Christmas book.  I love giving the kids their pajamas early because then they can wear them all month long!  The book that I found this year is one that you can record your voice.  My husband recorded all of these and the kids loved them!   I think that they will treasure these books for years to come and the parents liked them too because they did not have to read it to them…Grandpa did!
I sometimes give my daughter and DIL's a Christmas decoration to welcome in the holidays.  This year, I made them a Christmas set for their kitchen.  (A post will come later showing what I did.)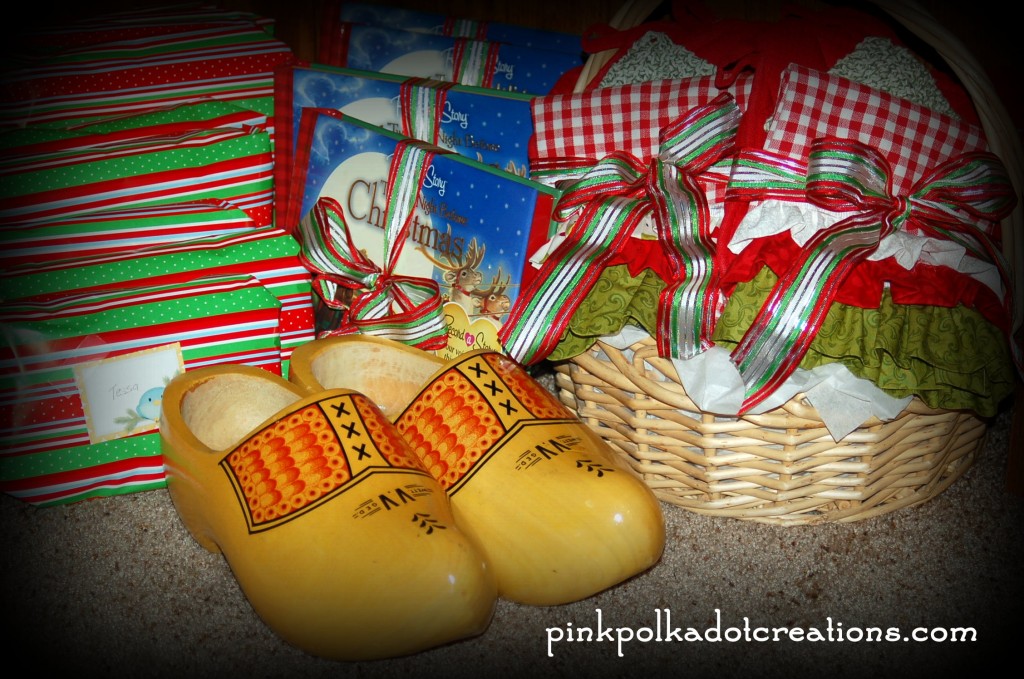 What Christmas traditions do you do with your family?  What ones do you remember as a child growing up? I love  to carry traditions on and to make new ones because…
traditions are what bind a family together!
Happy traditions to you and a very happy Sinterklaas Eve tomorrow!
Love Ya!