Here is my December calendar!
This month for my calendar, I decided to make a fun little garland using mini cupcake liners and doilies!  I think that it turned out pretty cute.  You could use this idea with regular sized cupcake liners and doilies to make a bigger one and of course you could change up the colors to use for any season!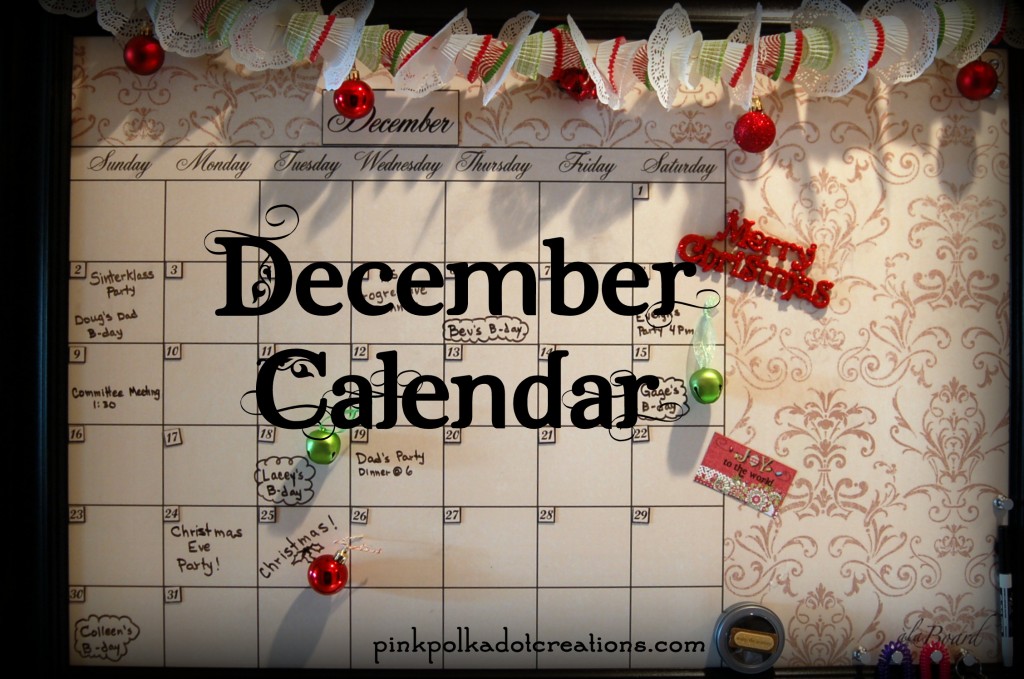 To make the garland, I threaded bakers twine in a big needle.
(Sorry about the horribly dry hands, I guess I better put lotion on my Christmas wish list!)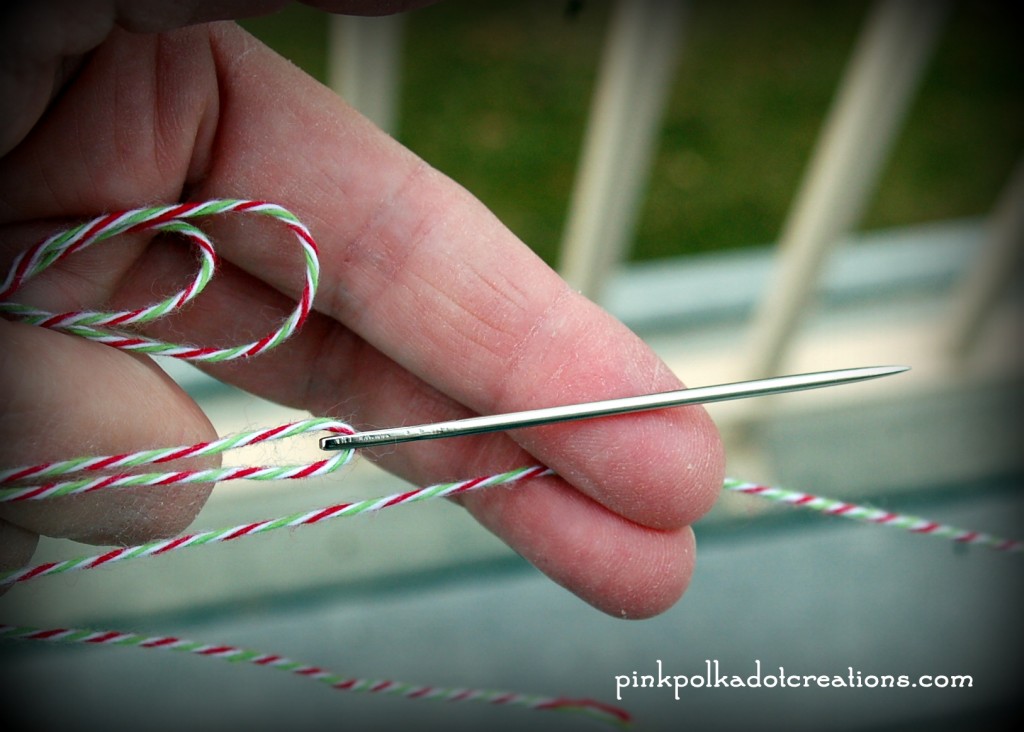 Then I tied a knot before and right after each piece that I added on.  This holds them where you want them to stay.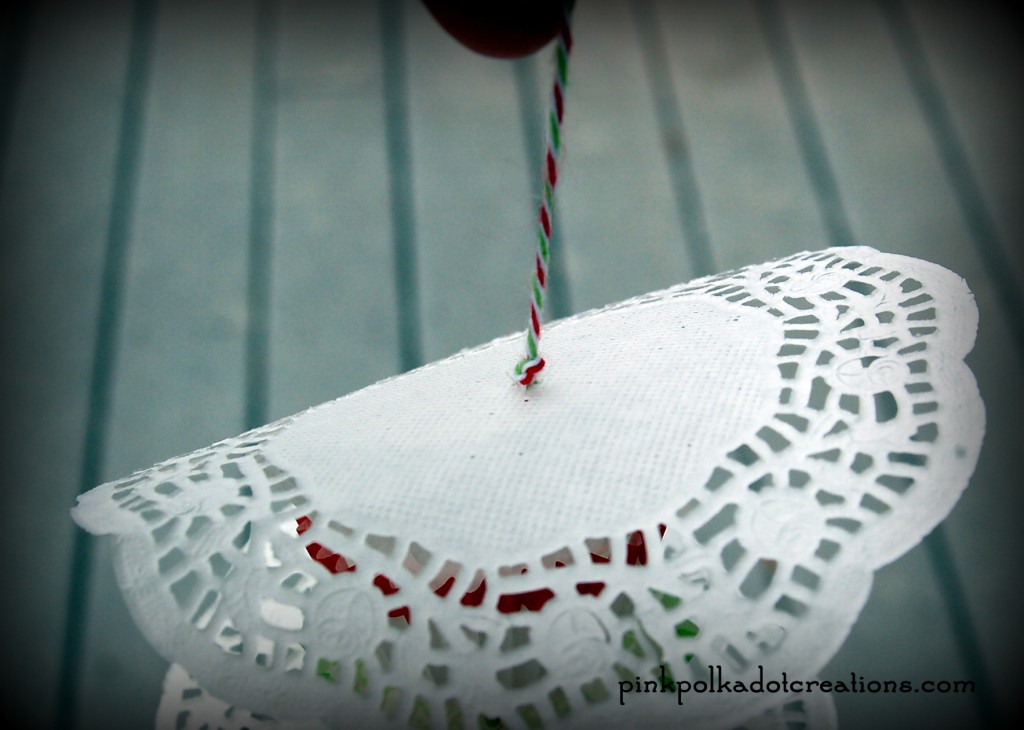 Just keep stringing them until the garland is as long as you want it.  This take a little while, so put on a movie or some great Chrismas Carols to listen to while you are working!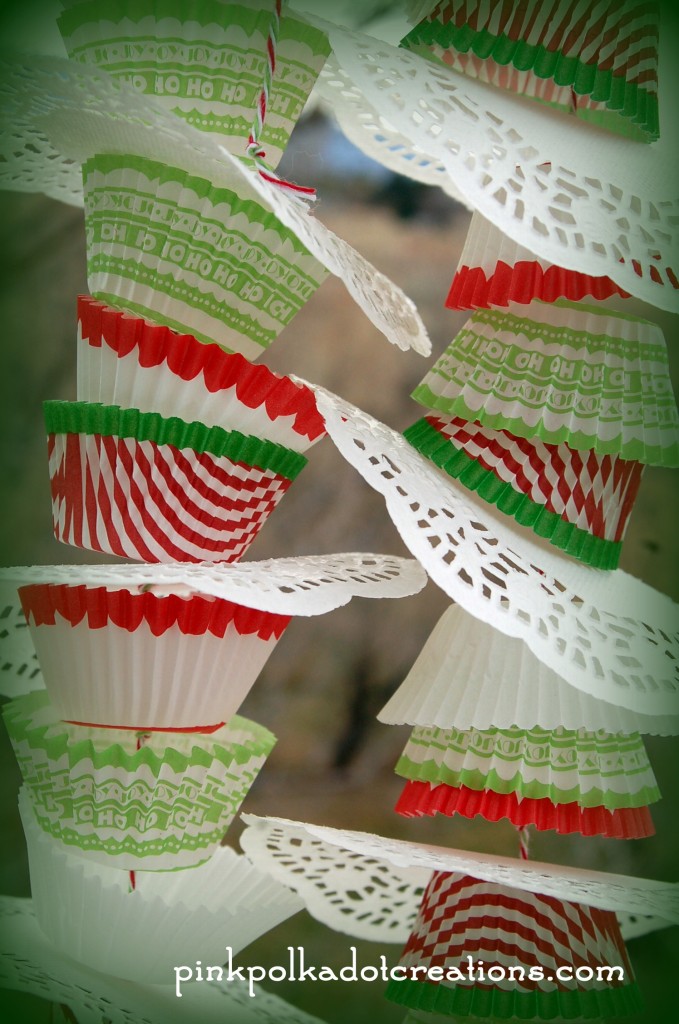 After you have the length you need, you can go back and tie little decorations on to your garland.  I used small Christmas balls and bells.  I just tied them on with the bakers twine, but you could also use ribbon for that.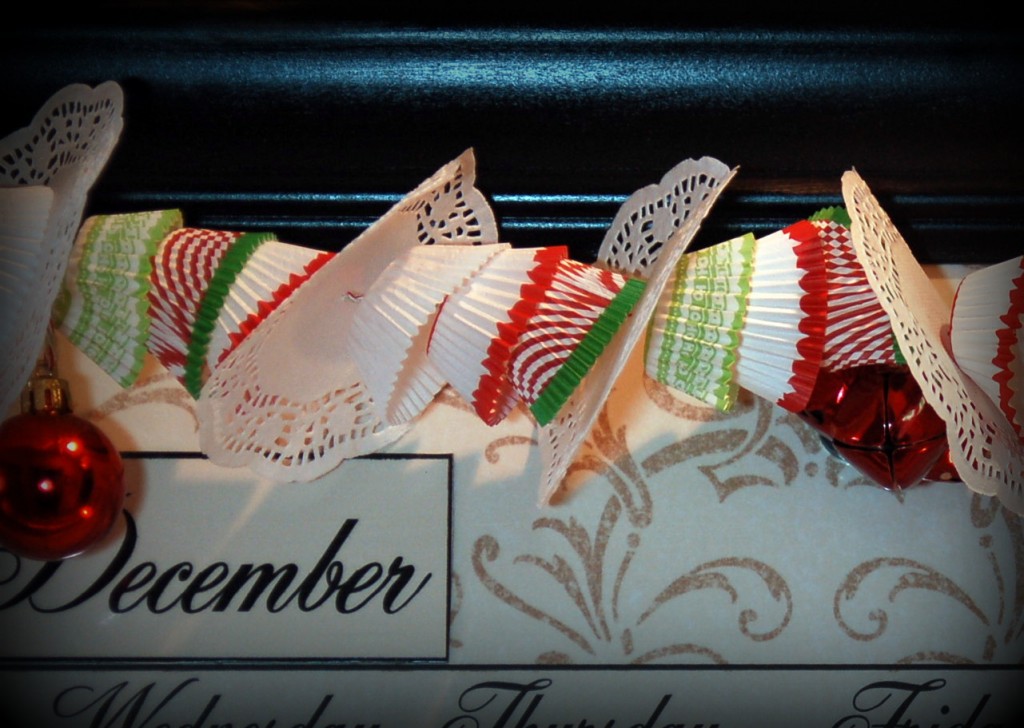 I then just put some magnets on the back of this glittered Christmas ornament and some more of the little balls.
I bought some cute little Christmas magnets, but for the life of me, I cannot find them!  I know that I put them away in a good little spot so that I would not lose them.  Does anyone else ever do that??  I know that I will find them in January after I no longer need them!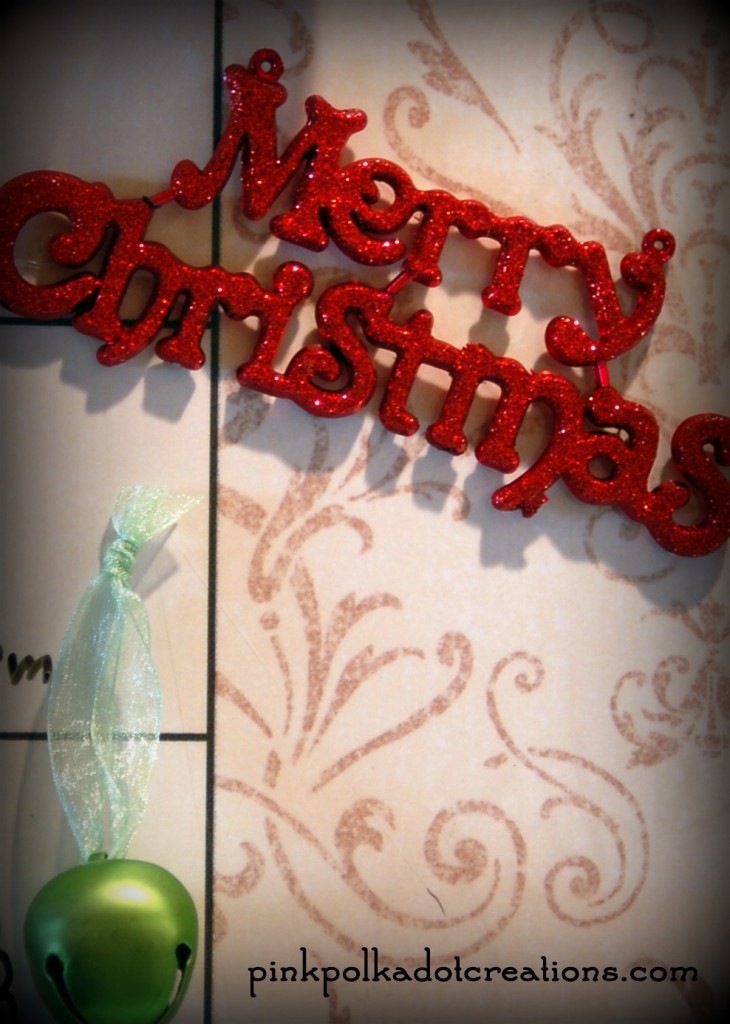 This is the printable magnet for this month.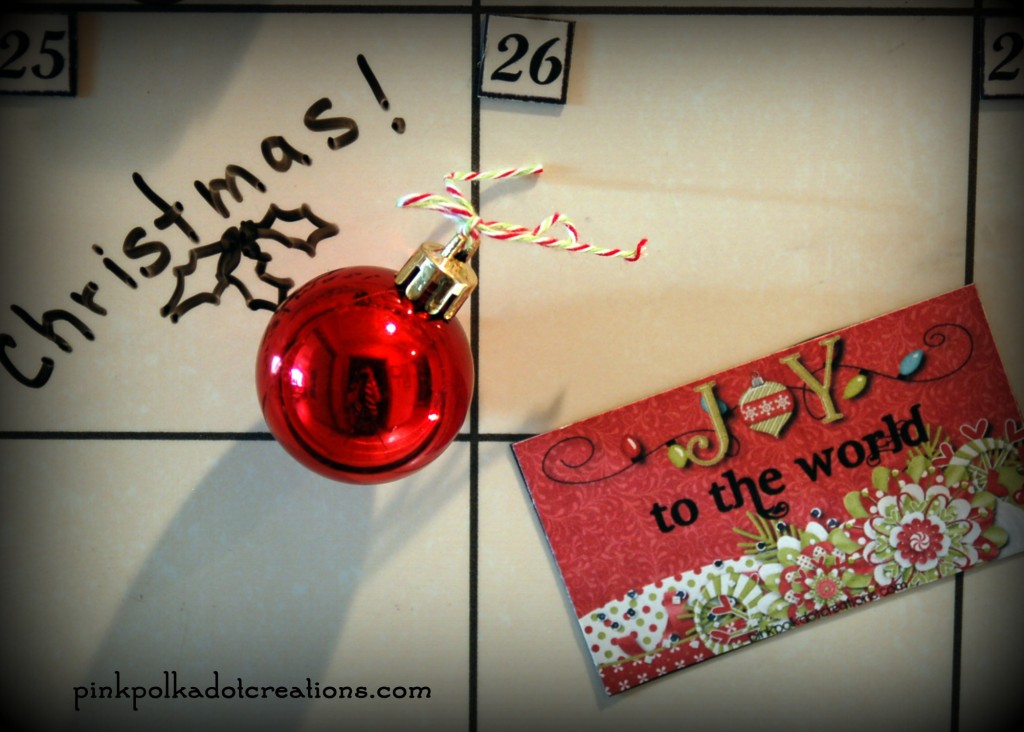 This is formatted to  3.5 x 2 which is a business card size.
 Just print and put on the front of the business size magnet!  So Easy!
To print, just right click on the image and "save image as" and save in one of your pictures files, or right click and go to "copy image"  then open your favorite program like Word or Presentations and right click again and go to "paste".   You can then print from there.
I am having a hard time believing that December is already upon us!  Where did the fall go?  I guess that time just flies when you are having fun! :)
Have a great day everyone!  Love Ya!