I have one more fun Valentine project to show you today…it is the darling Burlap and Lace Valentine Wreath! My daughter wanted a wreath for her front door and this is what she came up with: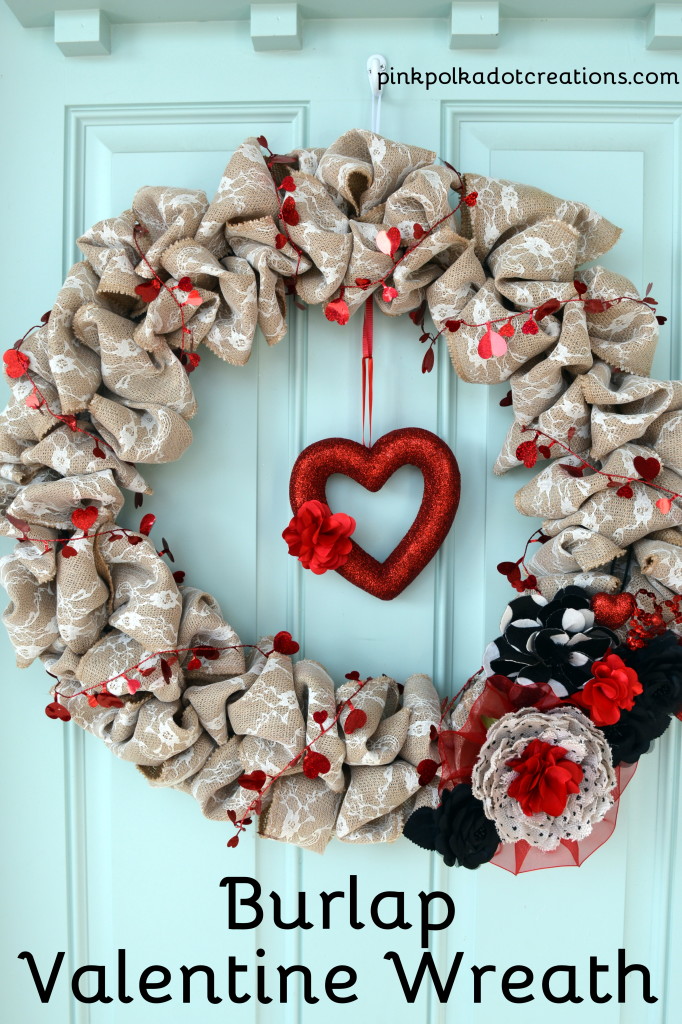 I love this burlap ribbon that already has the lace overlay. It is darling in and of itself…and the best part about this wreath is that it is going to be interchangeable! So the burlap is a great start to many more wreaths!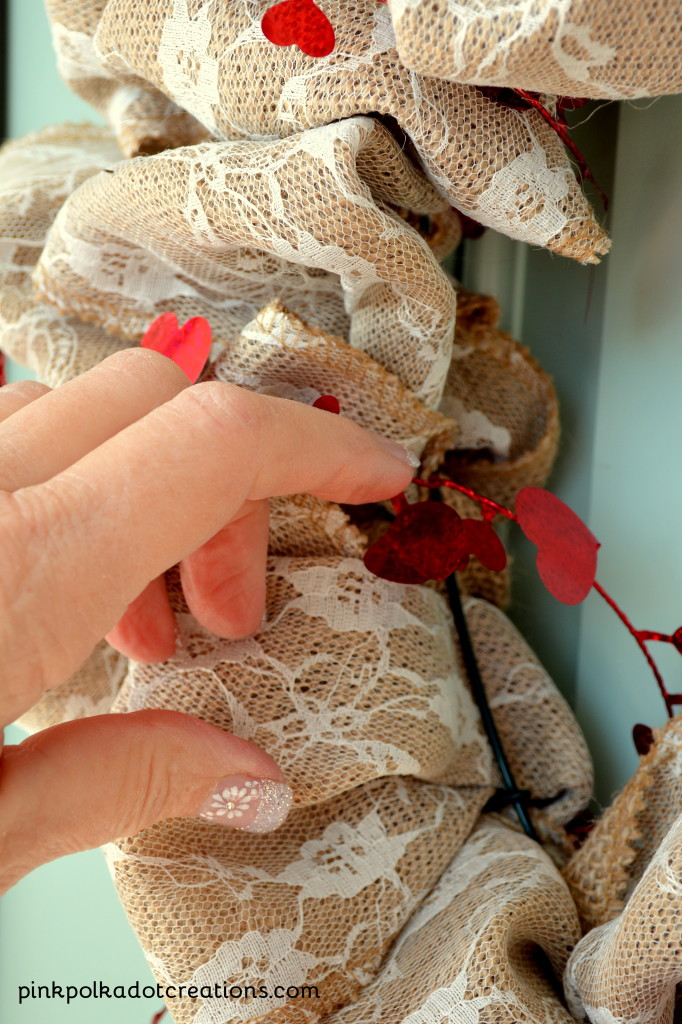 To make the wreath, she just poked the ribbon through a wire wreath, made a loop and poked it back through the wires. I think she said it took 3 spools (15 feet each) of burlap ribbon to go around the whole wreath.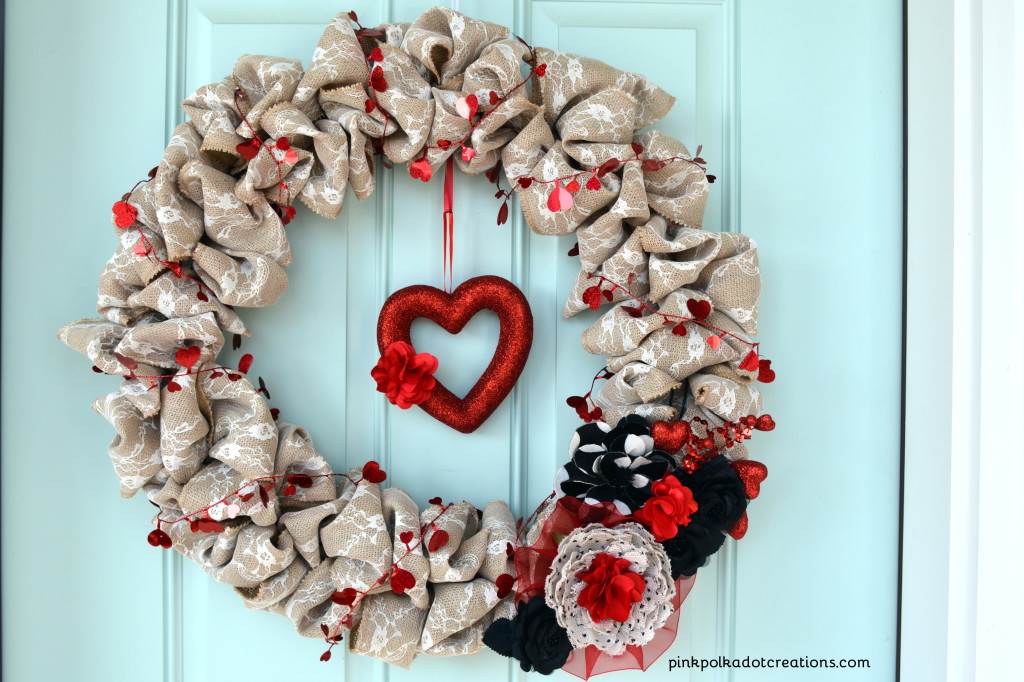 Then she wrapped the wire heart garland all the way around the wreath and hooked it in the back, but it is not hooked permanently.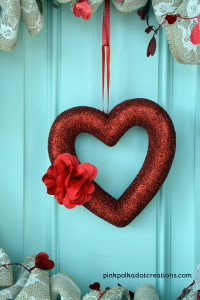 She tied the glittered heart with the flower, so it would hang in the middle.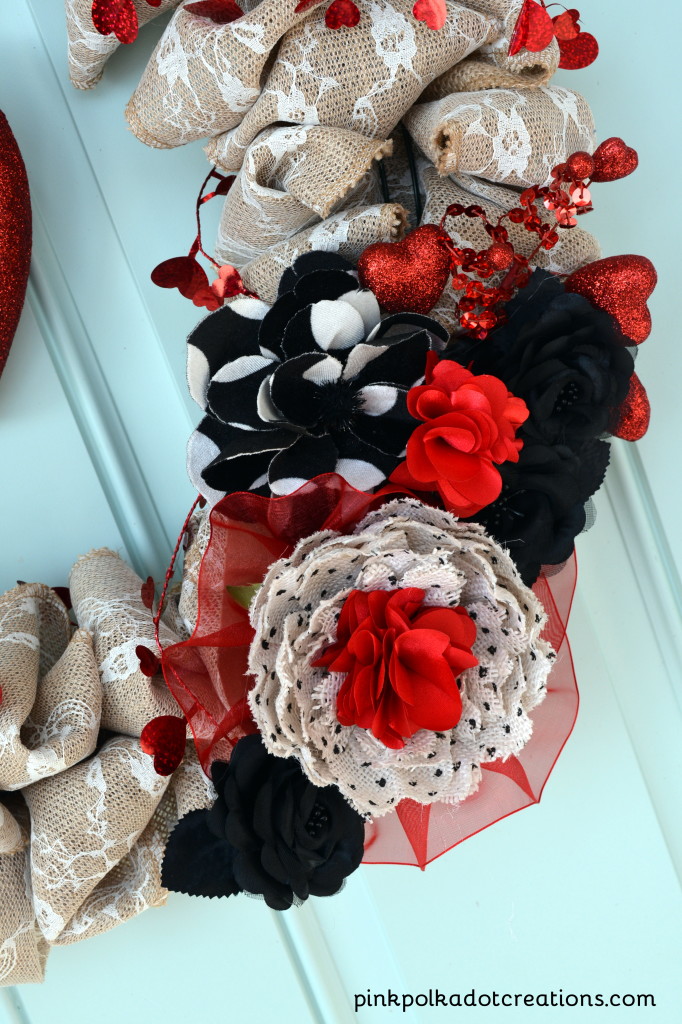 This is where it becomes very interchangeable! All of these flowers are hot glued onto a piece of cardboard. Then she wired this whole piece to her wreath! Now all she has to do is unhook the wire to remove this whole cluster of flowers!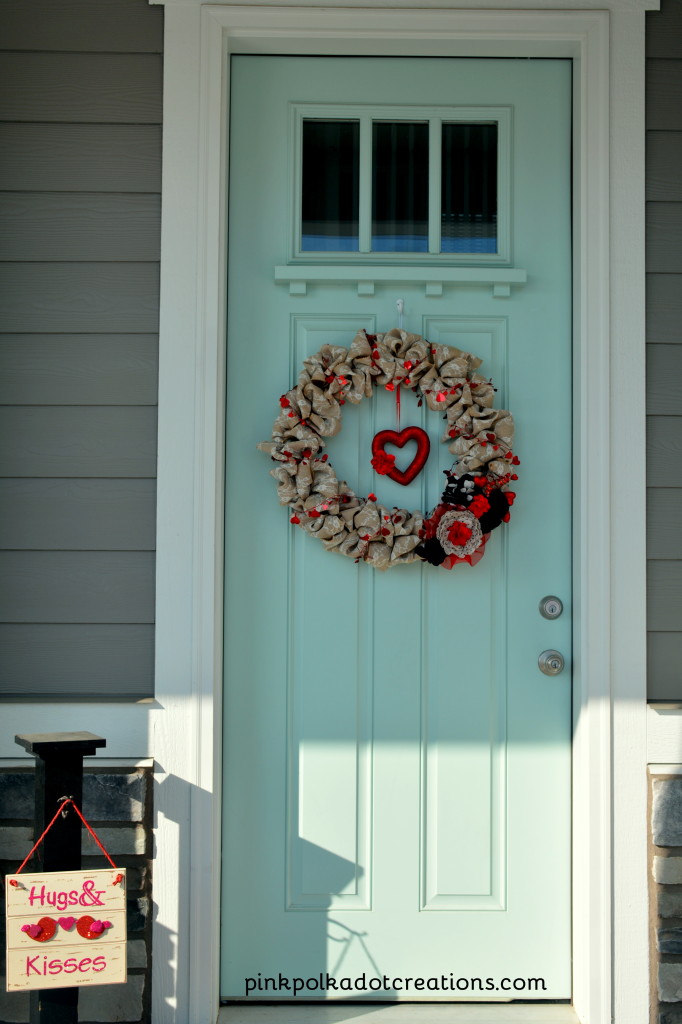 I think that this Burlap and Lace Valentine Wreath looks darling on her front door along with her "Hugs & Kisses" Sign! But the best part of all…is that she can now change it up for Easter, 4th of July, Halloween…etc. You get the idea.
Do you have a fun decoration that you can interchange for the holidays? I love to fill glass jars with different candies for the holidays…and the grandkids love when I do that too! :)
Thanks for visiting today, hope you are having a Happy Monday!