Okay everyone…Are you up to the challenge??? I have the new 40 day Conference Reading Challenge. This bookmark is for the October 2015 Conference, from The Church of Jesus Christ of Latter Day Saints.
I actually was able to get it out a little bit earlier than planned, so you have plenty of time to print them off and get everything ready! I know that there are quite a few of you that are printing for your ward or stake, so I wanted to give you plenty of time to get them out to everyone! The reading starts on Feb. 17th and ends on Easter Sunday, a week before the next April Conference!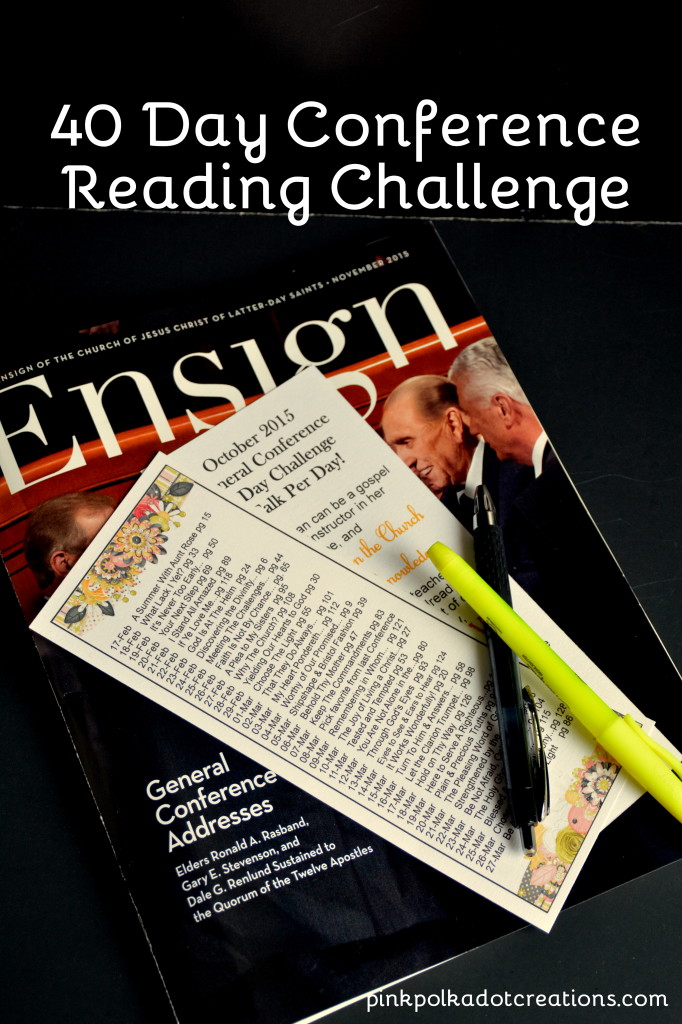 If you are reading these conference talks on your computer or mobile devises, you will need to download the November 2016 Ensign, or Liahona magazine to have the proper page numbers.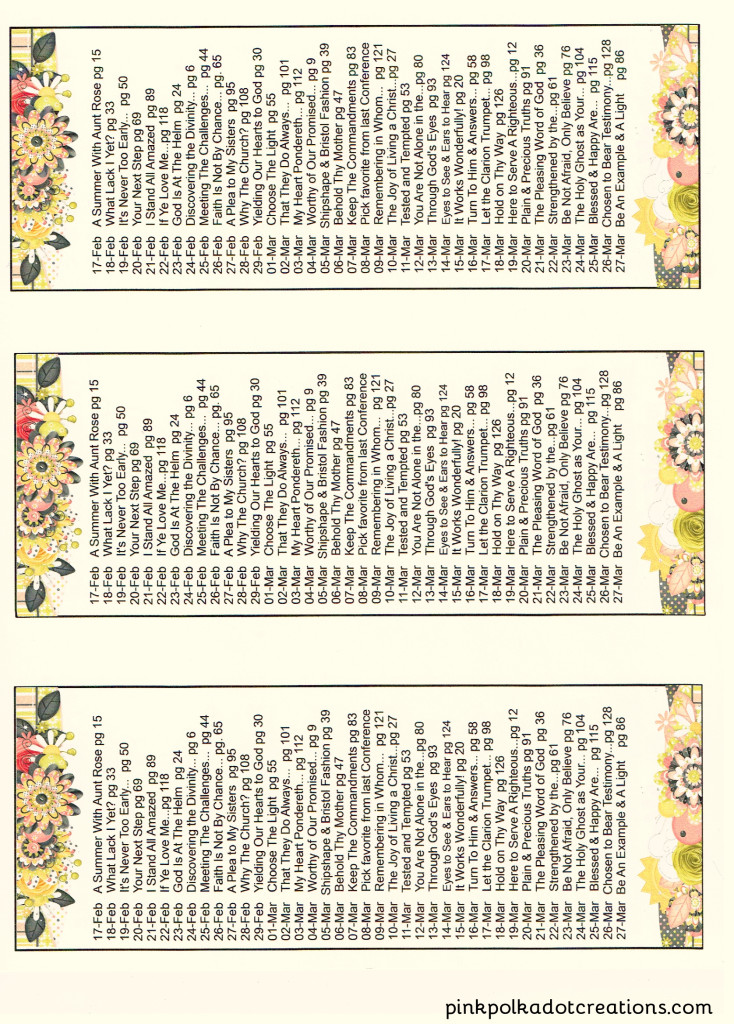 This is the jpeg image.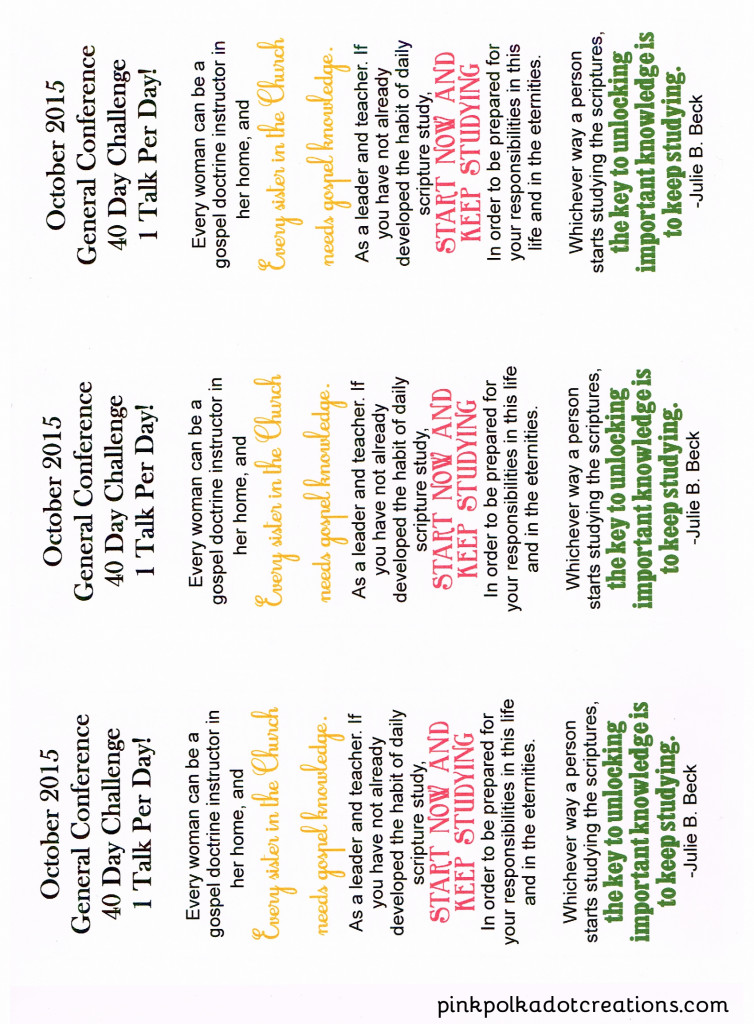 The backside of the bookmark.
To print as a jpeg, right click over the image and go to "save image as" then save in a folder. You can then print them out. These are formatted to an 8.5 x 11 size page. The PDF downloads are going to be a better image for printing . If you would like the downloads, just click on the link. This is a double sided book mark. You will need to trim 1/4″ from the lines on the schedule side.
I also did a 40 Day conference Challenge treat!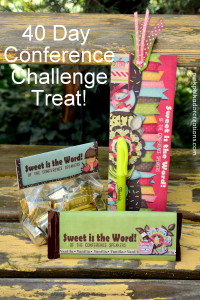 This is a reward for those that participate in this challenge. There is a free printable bag topper, book mark or candy bar wrapper.
These would be great to give to the sisters you visit…as a challenge, or to do together as a family or to challenge a friend, spouse, or neighbor to read with you!
One thing that you can do is to spiral bind your magazine:
I love to do this because your magazine will lay out flat. I also use a big paper clip to keep the bookmark in place. But this is just an option if you want to do it. Just take your magazine to a copy center or any place that does book binding. I also like to laminate my front and back cover to give it a little more stability.
It is a great experience to read all of the talks in the suggested random order for 40 consecutive days and remember the counsel that we were given in conference.
I recommend that you purchase your own Conference magazine and a marker, so that you can mark it up and write your own notes and feelings in the margins. You have a few days to get everything together and we can all start together! So that is the 40 Day Conference Reading Challenge!
Are You Up to the Challenge?