This post brought to you by Duck Brand. All opinions are 100% mine.
Did you know that Duck Brand ® Tape now comes in Fabric, Glitter, Prism and Washi? I was sent some of the fabric tape to make a project with and I was completely delighted with this fun product! I received some spring colors, so decided that a fun wreath was in order!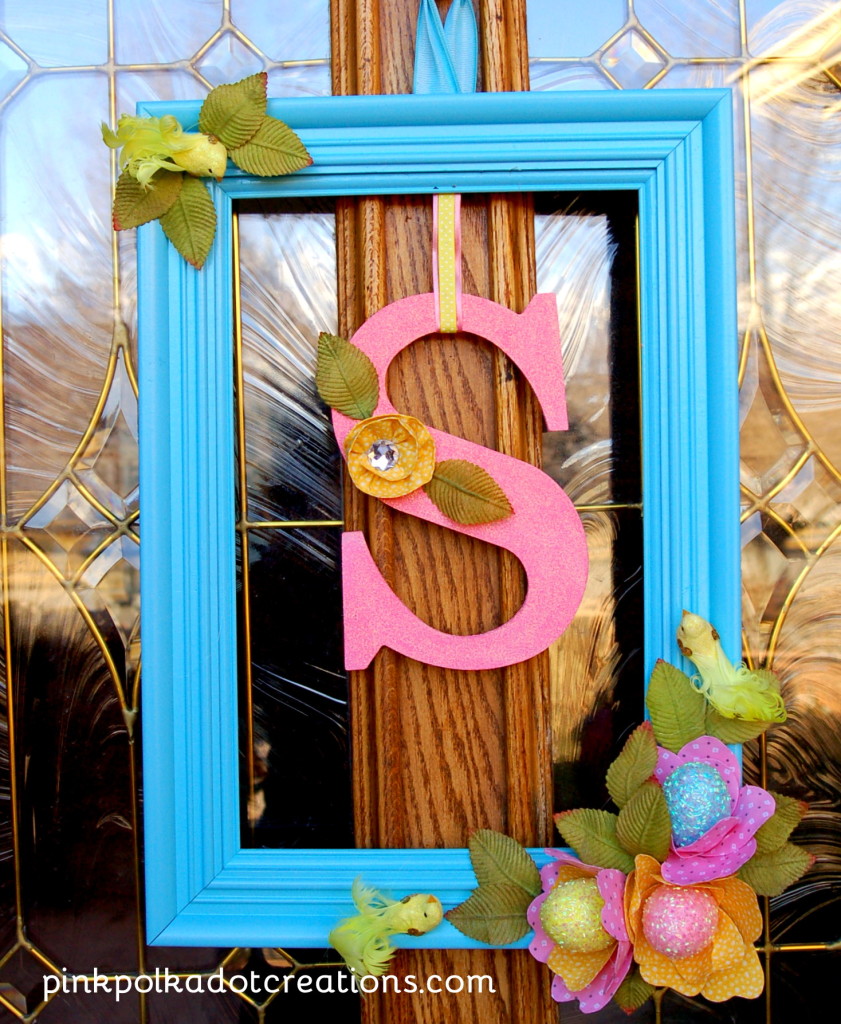 So does anyone else want to make one of these fun wreaths?
I used these two fun colors to make the flowers. Gather 3 glittered eggs for the flower centers. I found these cute little birds, but you could use anything that you like that would go with your theme.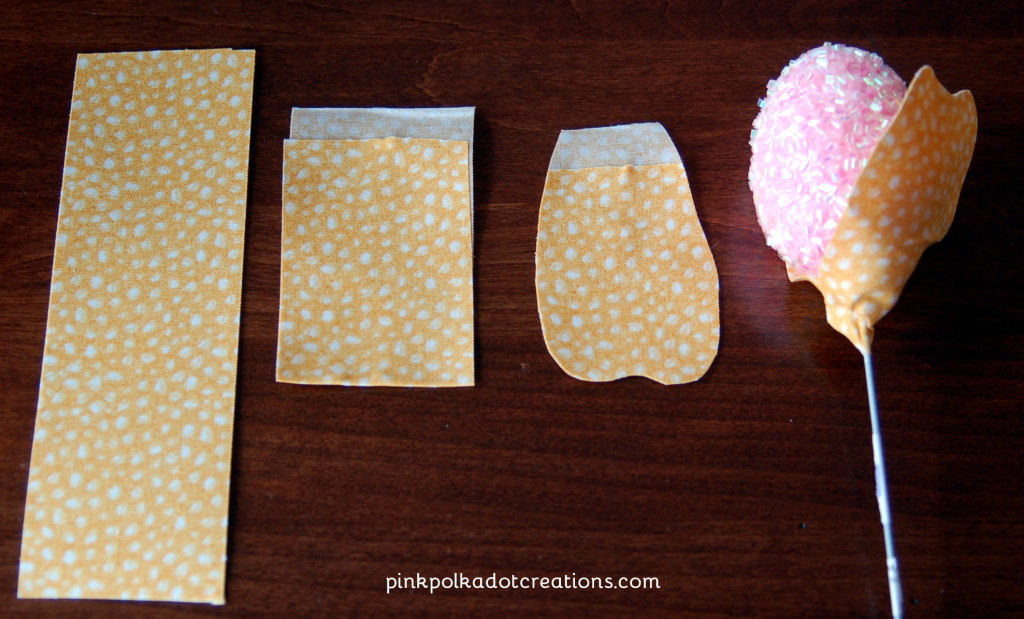 To make your flowers, cut a piece of the fabric Duck tape 5 inches long. Fold over leaving about 1/4 inch of the tape exposed. Cut out petal shape. I did a scallop on two and rounded the top on one. Start wrapping the petals around the wire "stem" on the egg. I used about 9 petals on each flower.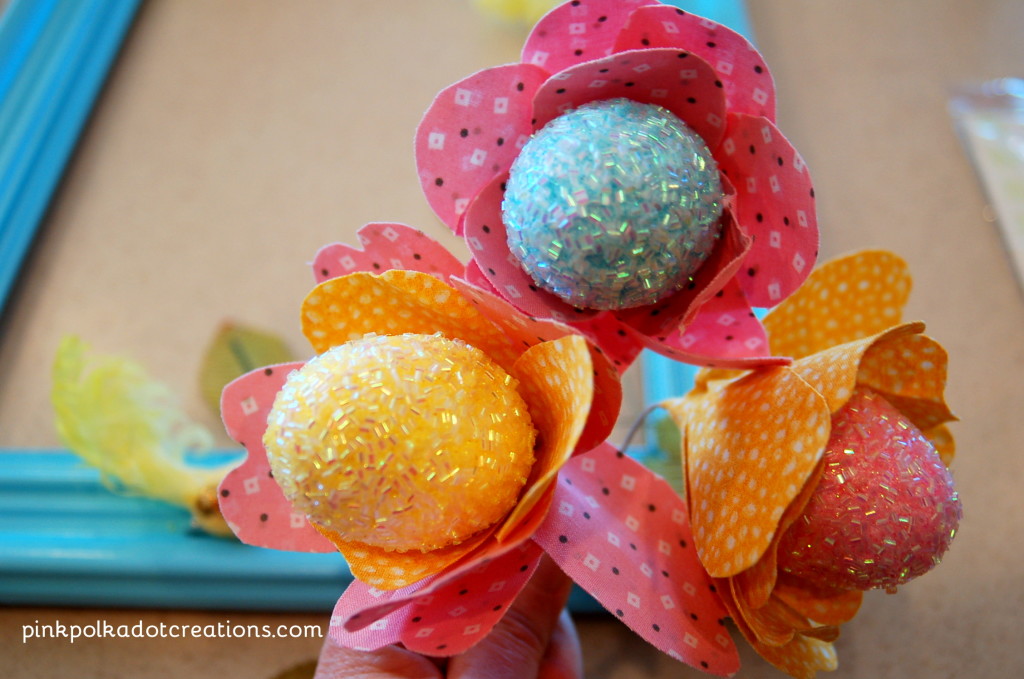 Make 3 flowers. I used the same colors on two different flowers and a combination of the two on the third flower. Next I painted a wooden letter "S" and glittered it a lot. Then I made another flower to go on this.
To make the flower on the monogram, fold a 12 inch piece of the Duck Brand® fabric tape over the long way, leaving about 1/4 inch of the tape exposed. Start pinching the tape together to make small pleats in it, continue the length of the tape. Then roll it together to make a flower. I glued a crystal in the middle of mine, but you could add any center that you would like. Cut the wire on the egg to about 1 inch and twist into a circle on the back.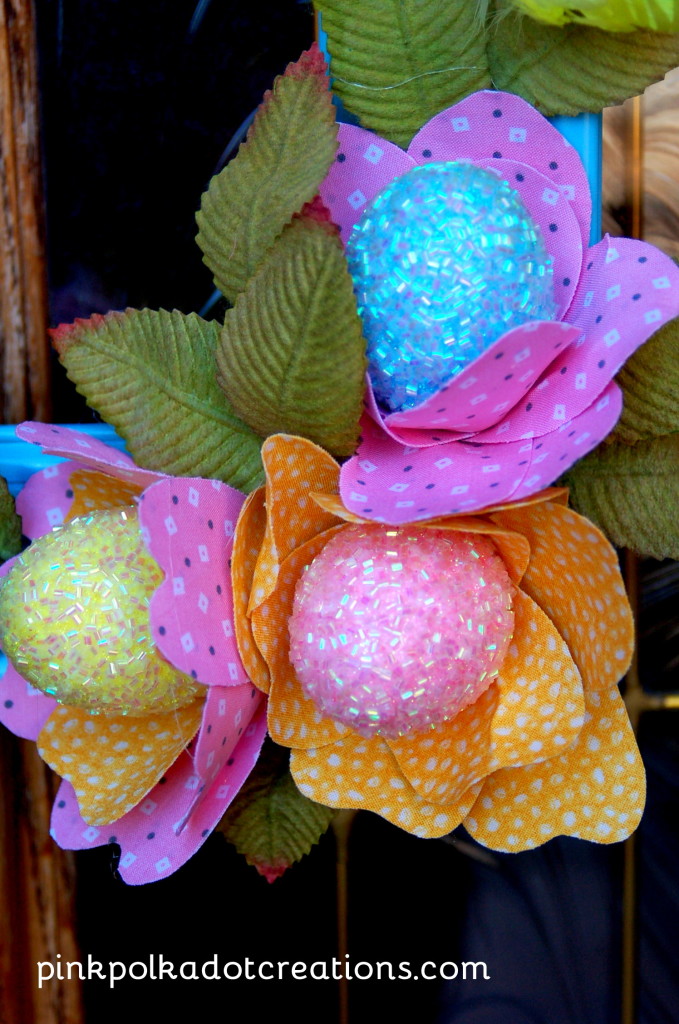 Now you can start putting your wreath together! I spray painted an old frame blue, but you could use a grapevine, moss or wire wreath. Hot glue your flowers, leaves and accents onto the frame and your monogram letter. Then hang your monogram in the center of the wreath with a fun ribbon and tie or staple a loop to the top of the wreath to hang it with, and you are done! You are now ready to welcome in Spring!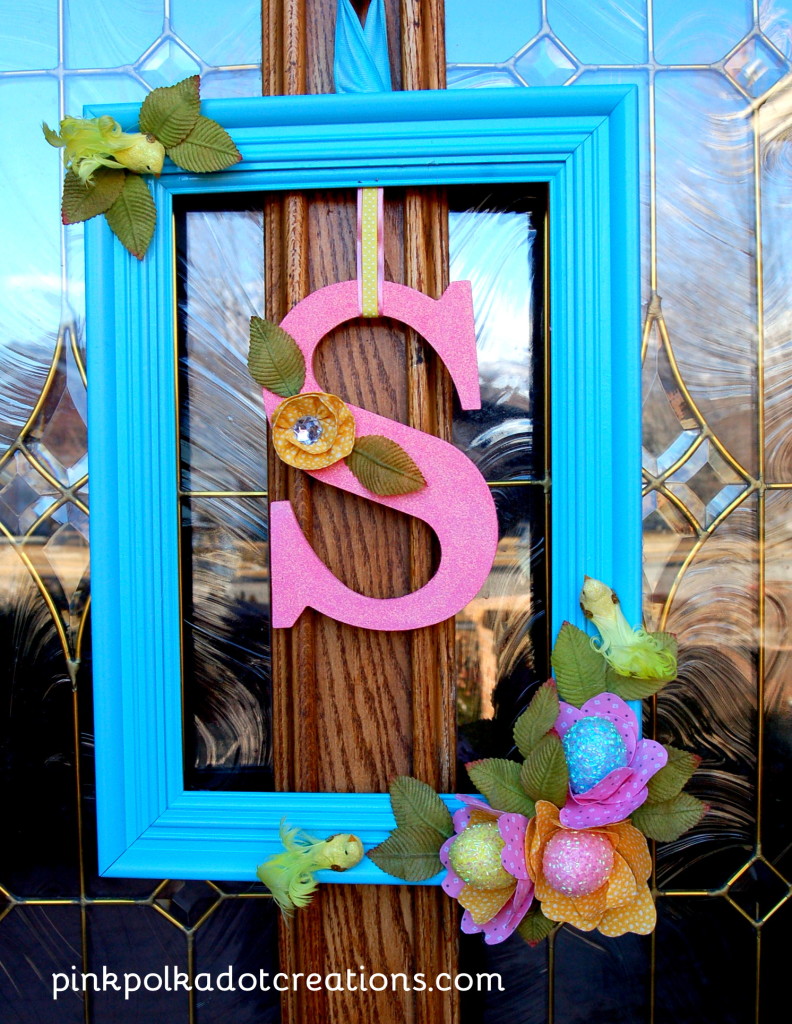 Check out this fun link to see all the beautiful colors and textures and let your imagination go wild!
So what fun project could you make with this fun Fabric Duck® Tape? I would love to hear about any projects that you make! Duck Brand® is on Twitter @TheDuckBrand and you can follow @TheDuckBrand for tons of creative inspiration!
I am now ready to hang this fun wreath on my front door to welcome all those who might come to visit and to also welcome in Spring! I sure hope Old Man Winter is not offended!