When my granddaughter was in the hospital they gave her a fringed blanket and she absolutely loved it.  So I decided to make some blankets to donate back to a local hospital.
I don't know if I have been living in the dark ages or what, but I had never seen these blankets tied like this until she got hers and when I saw it, it was an ah ha moment!  Why didn't I ever think of that?! Don't you love my little blanket models?  My granddaughter is behind the blanket holding it up for me!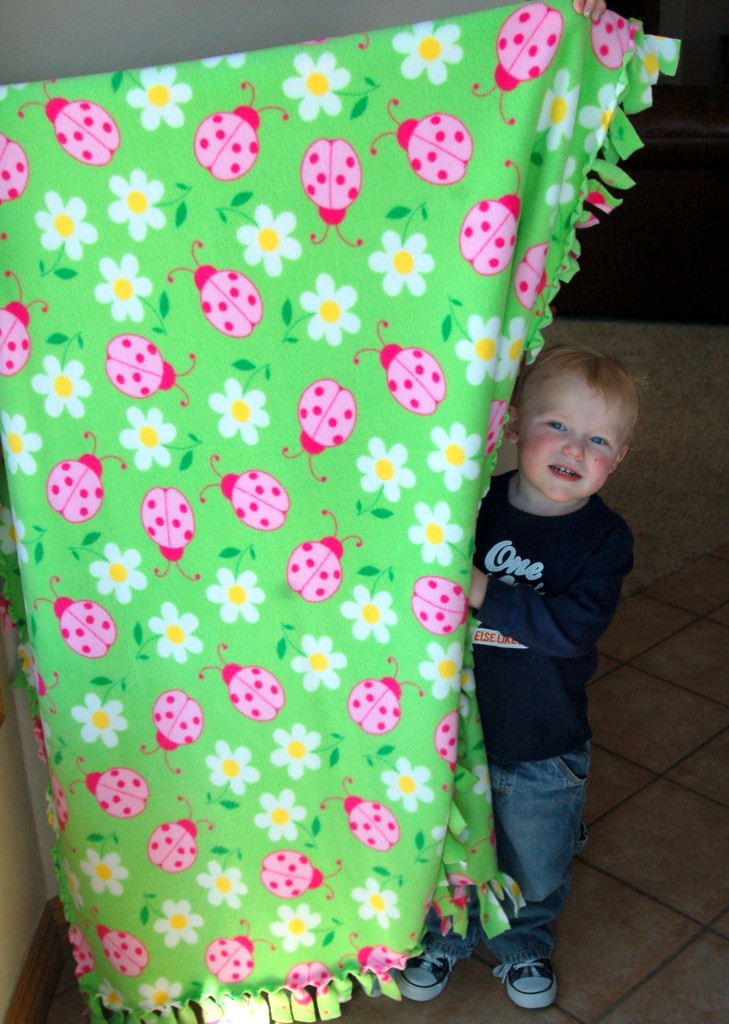 So does anyone else want to learn how to make a super easy tied fringed blanket?
I made these blankets 45″ x 60″, so I bought 1 1/4 yds of  60″ wide fleece fabric for each blanket. First of all you need to cut off the selvage edges.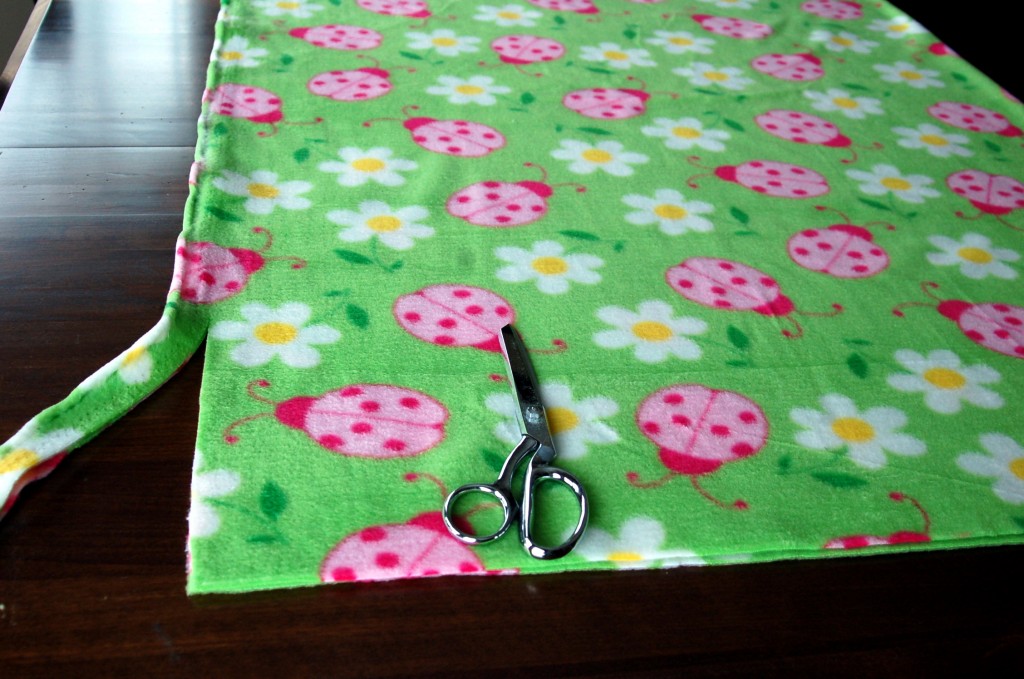 Then cut out a 4 inch square on each corner.  If you are making more than one blanket, you can just use the square you cut from the first blanket for a pattern like I did here.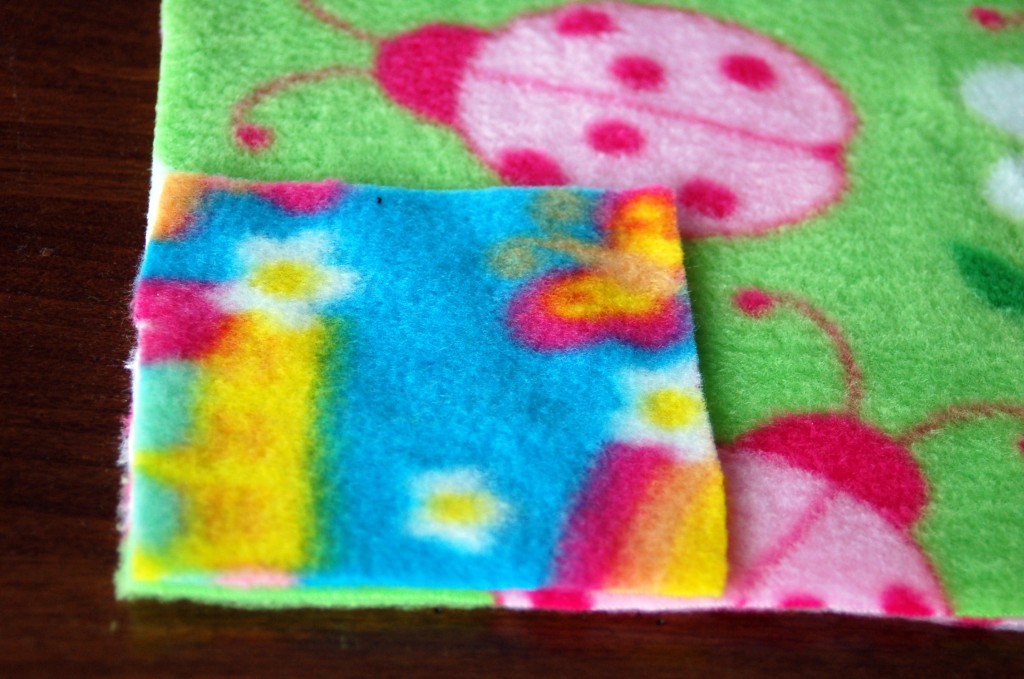 I have my fabric doubled so I only had to make two cuts to get all four corners.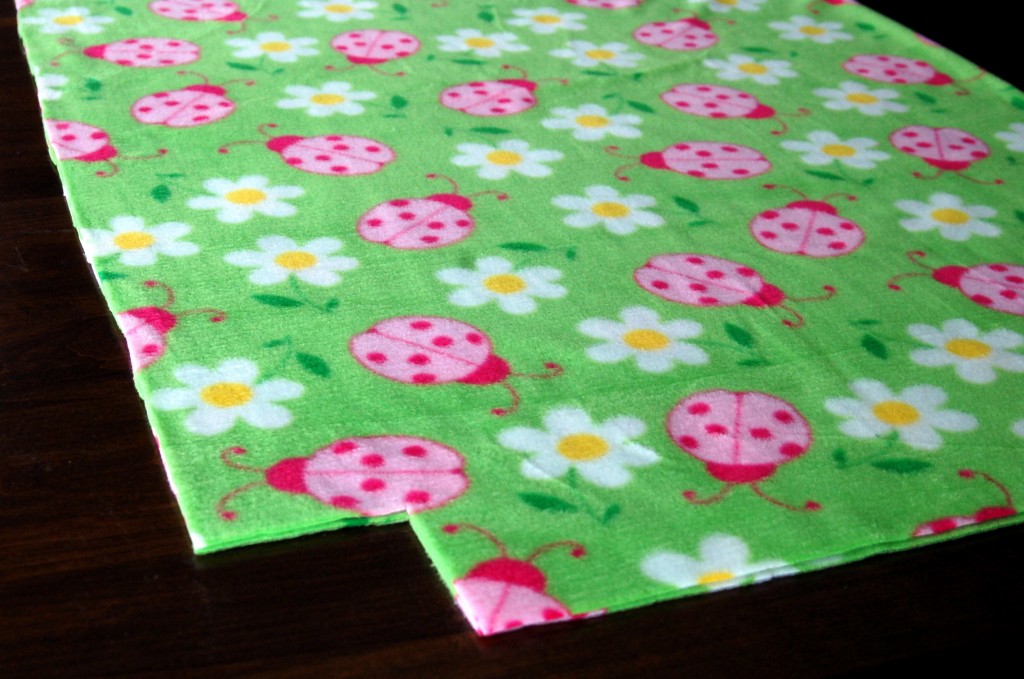 Next cut the fringe about 1 to1 1/2 inches wide and 4 inches long. You can just eyeball these, you do not need to measure each one.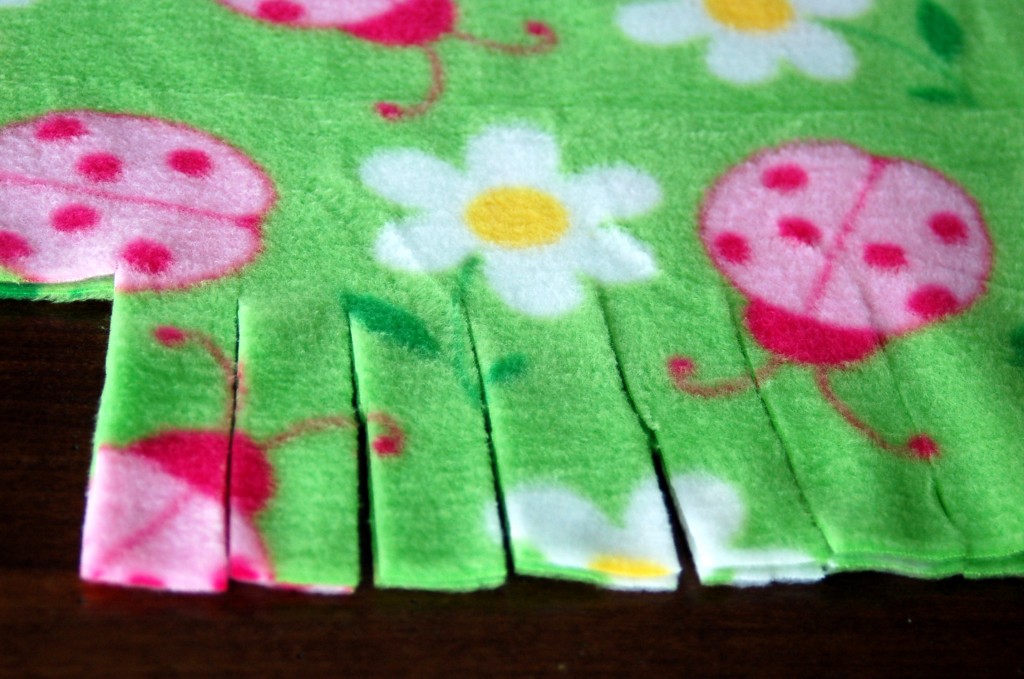 When you get to the fold, you can just put your scissors between the layers and cut on the fold.  If your spacing does not come out like this just make the last cut half the width of the other strips and then when you open up the blanket it will be the same size as the others.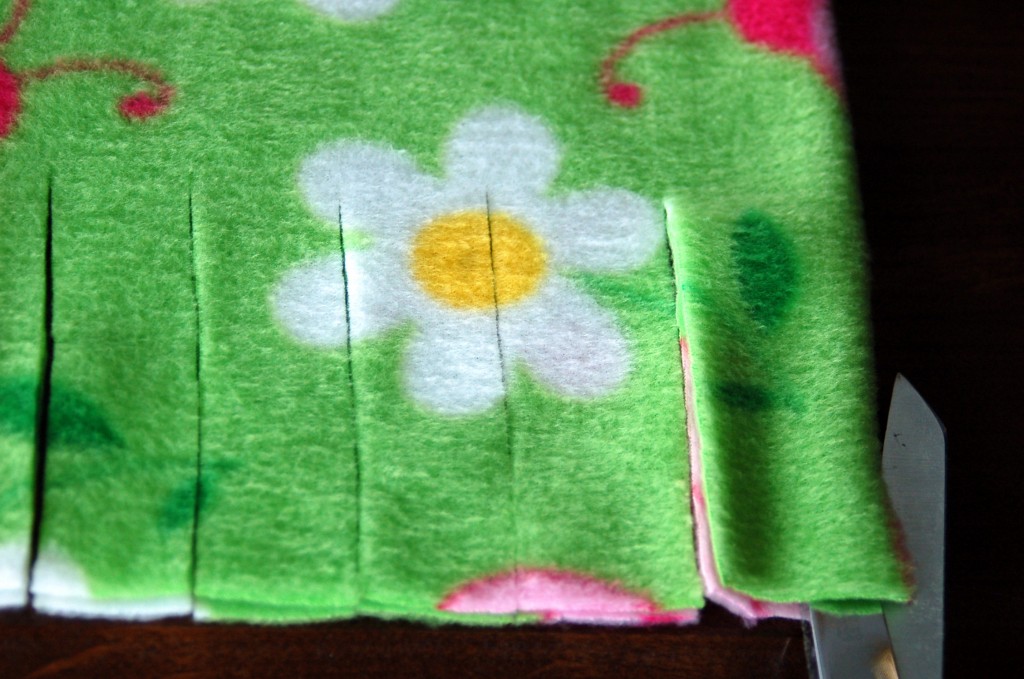 Go around the three outside edges.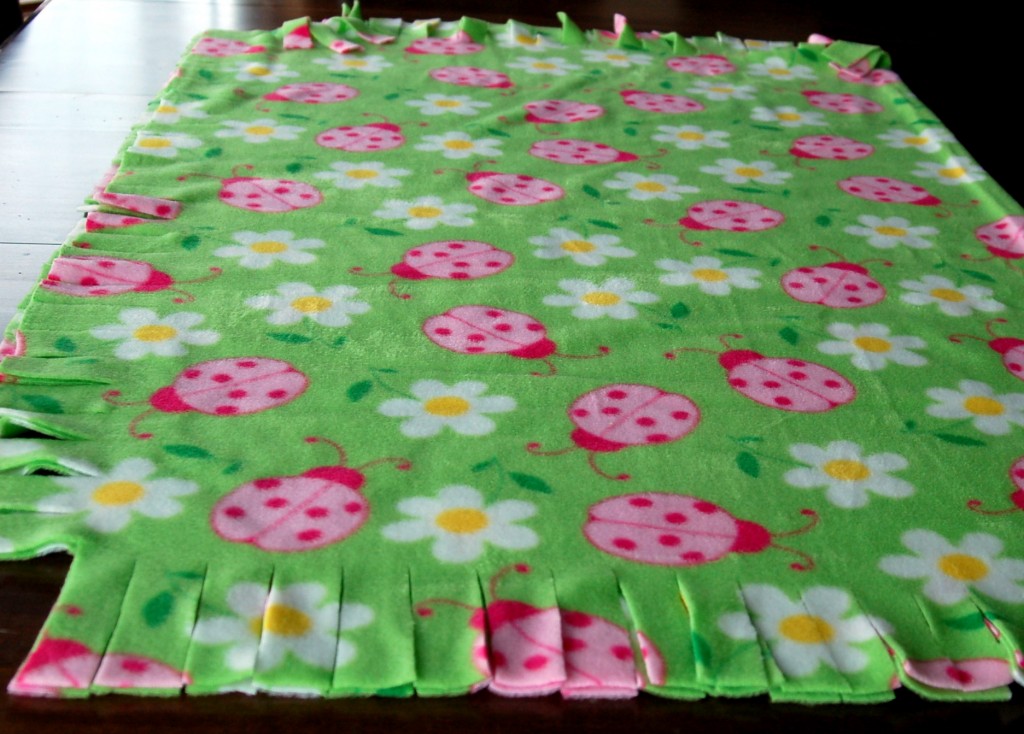 Open up the blanket so that you only have one layer, then you will want to make small tuck in the top of of the fringe.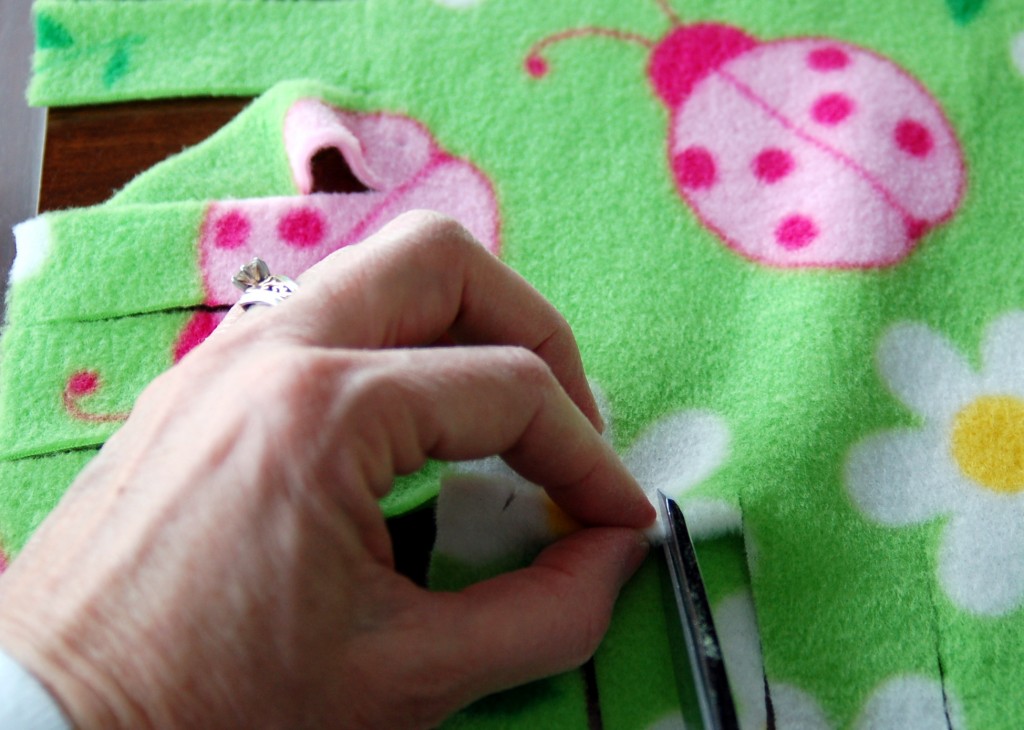 And make a small 1/4 inch clip in the middle of each fringe.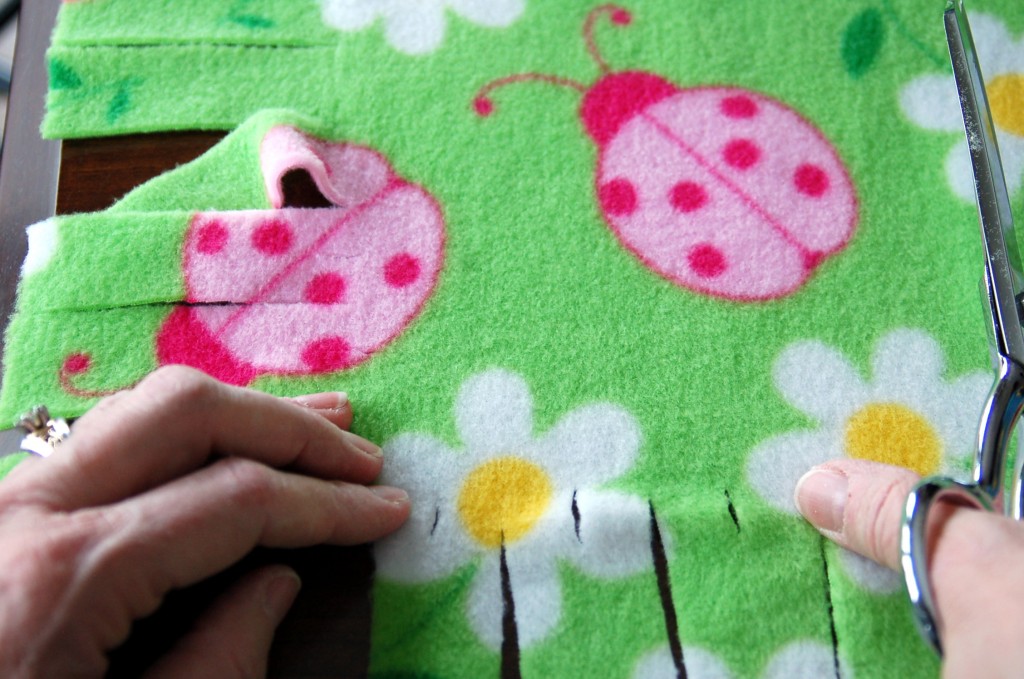 Then simply bring the end of the fringe up and through the small slit.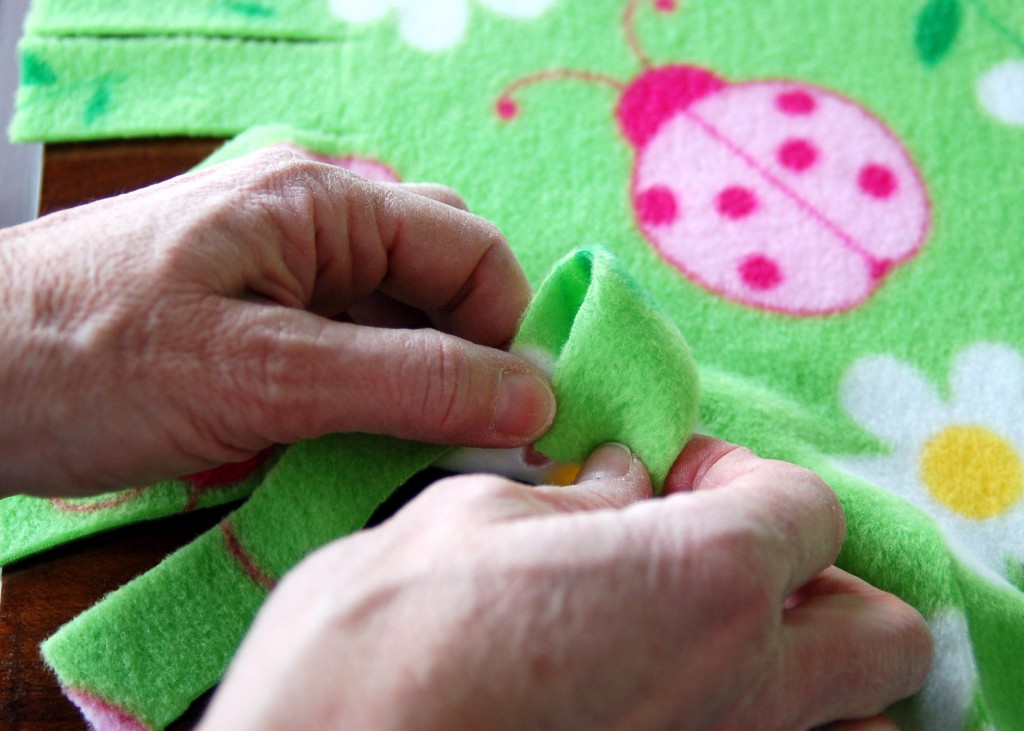 Like this.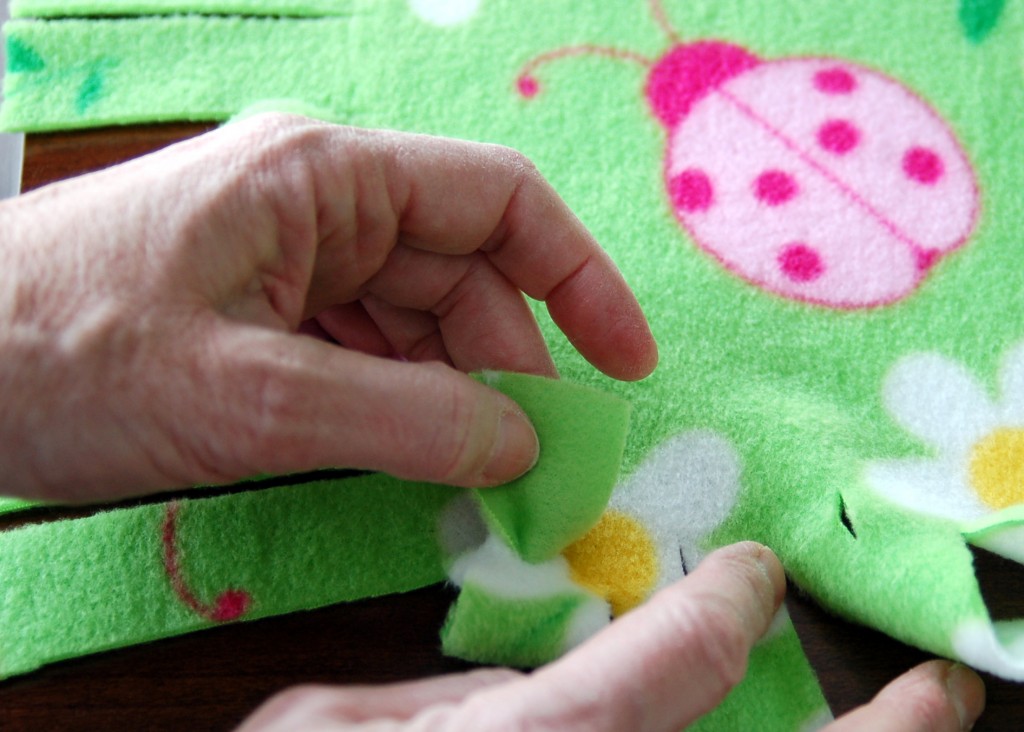 And this is what it looks like.  It does not matter if you go up and over or down and under.  You just need to make sure that they are done all the same way.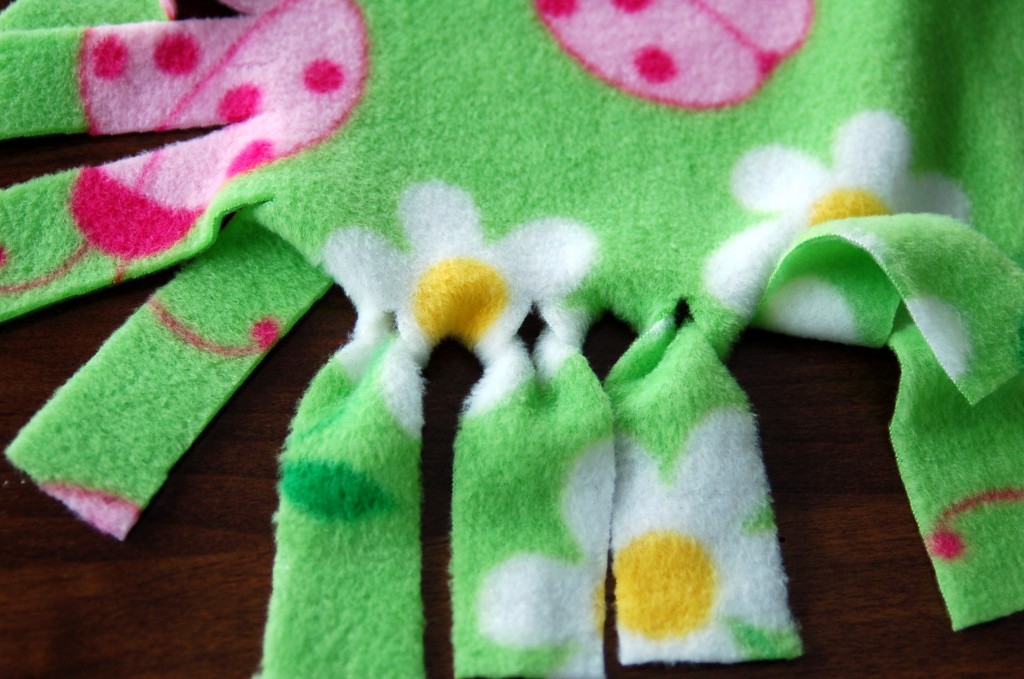 This is how it looks from one side.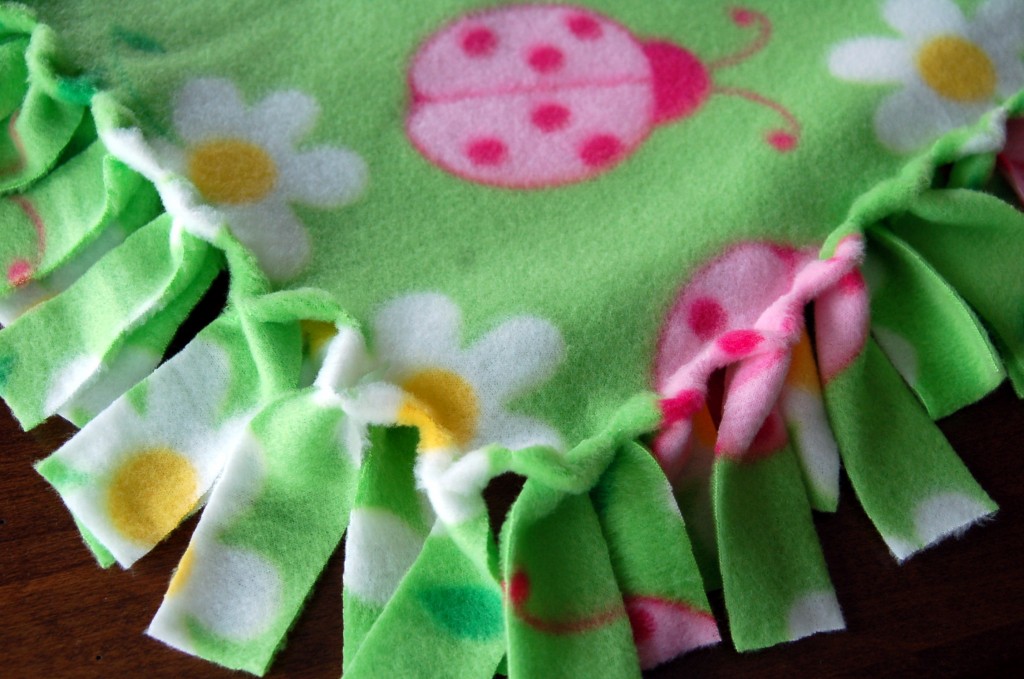 And this is how the other side looks.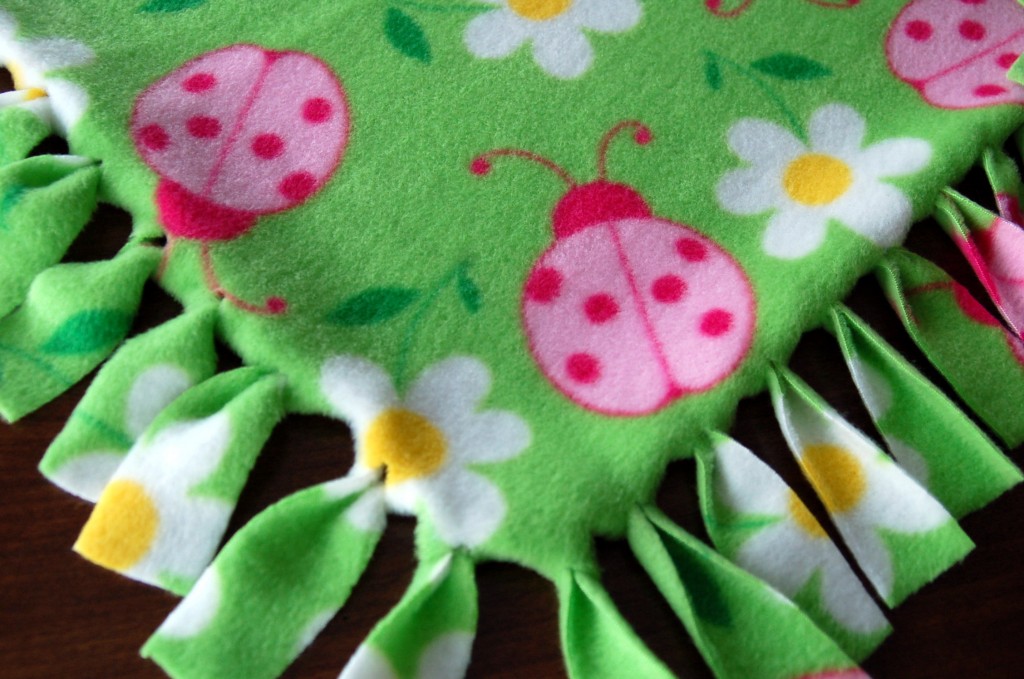 These blankets are so easy.  It takes less than a hour to make one!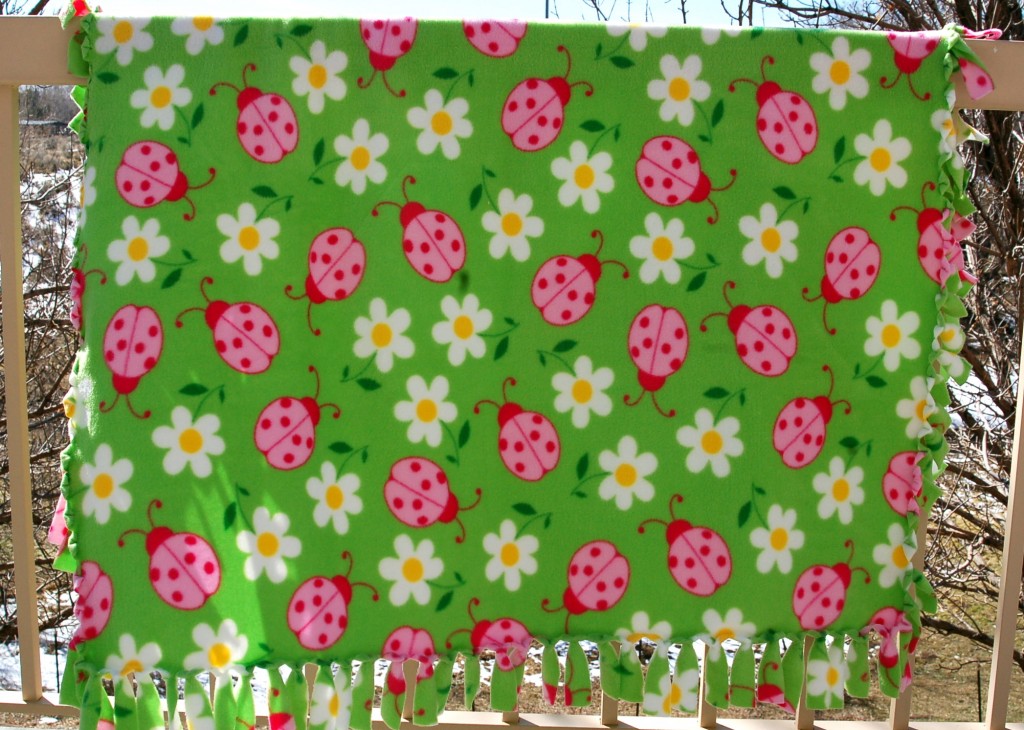 So now we are ready to roll these blankets up and tie with a big bow because as you know, ribbon makes everything cuter!