I attended a conference last weekend called Story@Home.  It was held in Salt Lake City at the Conference center and at the Joseph Smith Memorial Building.  It was a family history, story telling and blogging conference.  I learned a ton of new things and I had a great time. One of my cute DIL's  went with me and we had a good time together.
The main speaker that I wanted to see was Leigh Anne, from Your Homebased Mom. She has a really fun blog and I learned more from her, hands down, than from any of the other classes that I attended!  Her focus was on blogging your passion and love what you do.  She helped me as a fairly new blogger to have a better perspective of what to expect in following my blogging dreams.  She is so cute and down to earth and realistic and I just really seem to relate to her!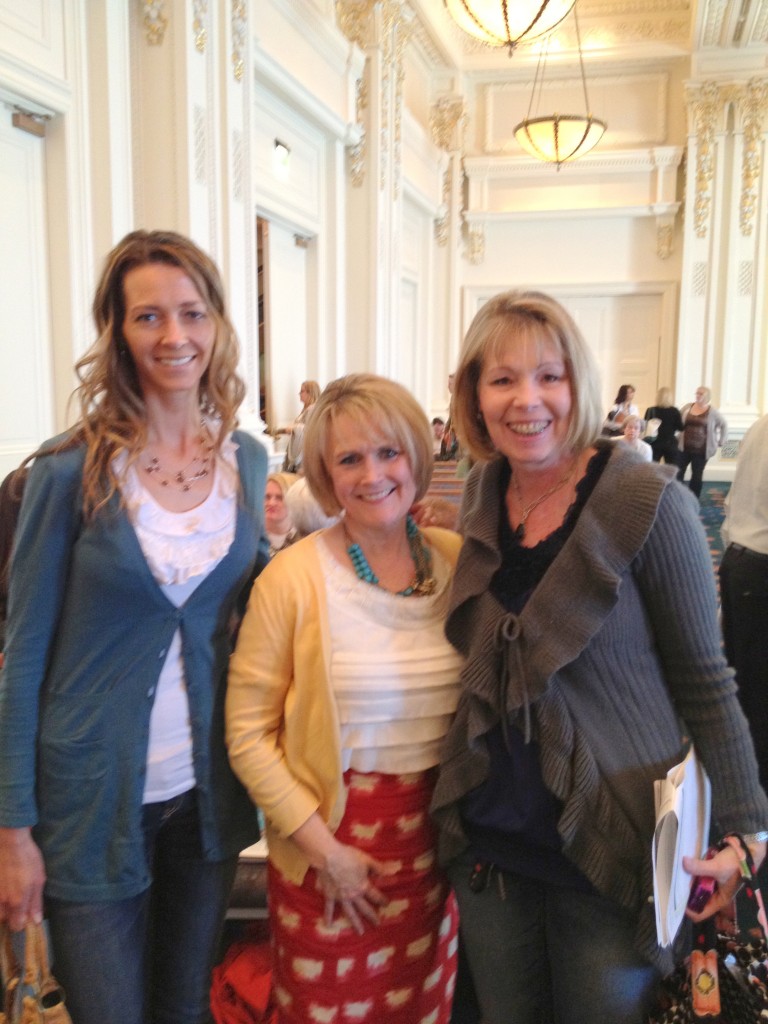 What she taught relates to all of us in our everyday life.  She said that we should not compare ourselves to others, we should look for the things we love and the things that we do good.  Count your blessings and your talents and then share them with others!  It was so good and I came away with a good attitude about life and a grateful heart!
This was also a family history conference and so I attended a couple of classes about working on our family history.  One of the classes I attended was titled "Family History On-The-Go" and it was how to use your smart phones to do family history!  There are all kind of features and apps that are ideal for family history.  The app that I loved the very most is one called "Billion Graves".  It is a free app that you download and then you can go to the cemetery and take pictures of the headstones, front and back and then when you get back you upload them to your computer and then you can send them all in to familysearch.org and they will all be loaded into the files there!  It sounds like a fun thing to do.  The teenagers would love it because they would be playing with their phones!  So after you take pictures of your ancestors, you can just go ahead and take pictures of the rest of the row along the cemetery and help out someone else!  This could be one way to pay it forward to someone else.  You can look on the website and it will show which cemeteries have been photographed and which headstones within that cemetery have been done. Their goal is to photograph a billion graves!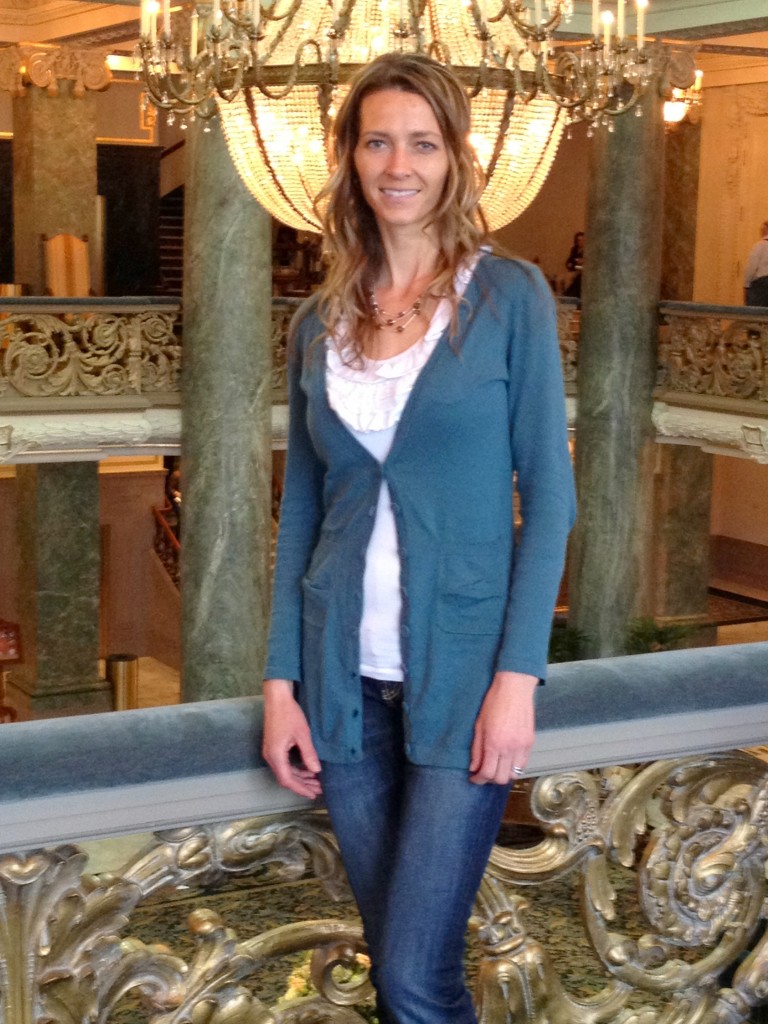 I  took this picture of my DIL because this setting reminds me of when I was in High School.  This picture in taken on the mezzanine of the Joseph Smith Memorial Building.
When I was in High School, this building was the Hotel Utah, and we came here for an FHA convention.  I remember taking pictures right here on the mezzanine back then.  My friend, Kathy, and I attended this convention together and the funny thing is, that I do not remember a single class or workshop. (I am not sure that we attended any!)  But I do remember her and I going shopping and to lunch in downtown Salt Lake City and I especially remember going to Auerbachs and ZCMI Department Stores.  Kathy and I were both tall and we had the same shoe size. Every year, the stores were having their clearance sales and we loved going to these sales, because they always had our size and I remember coming home with 2-3 pairs of shoes each!  And you know what, some things just never change, because my husband still calls me "Emalda"!
This was a fun weekend and I learned that every person has a story and that story deserves to be told!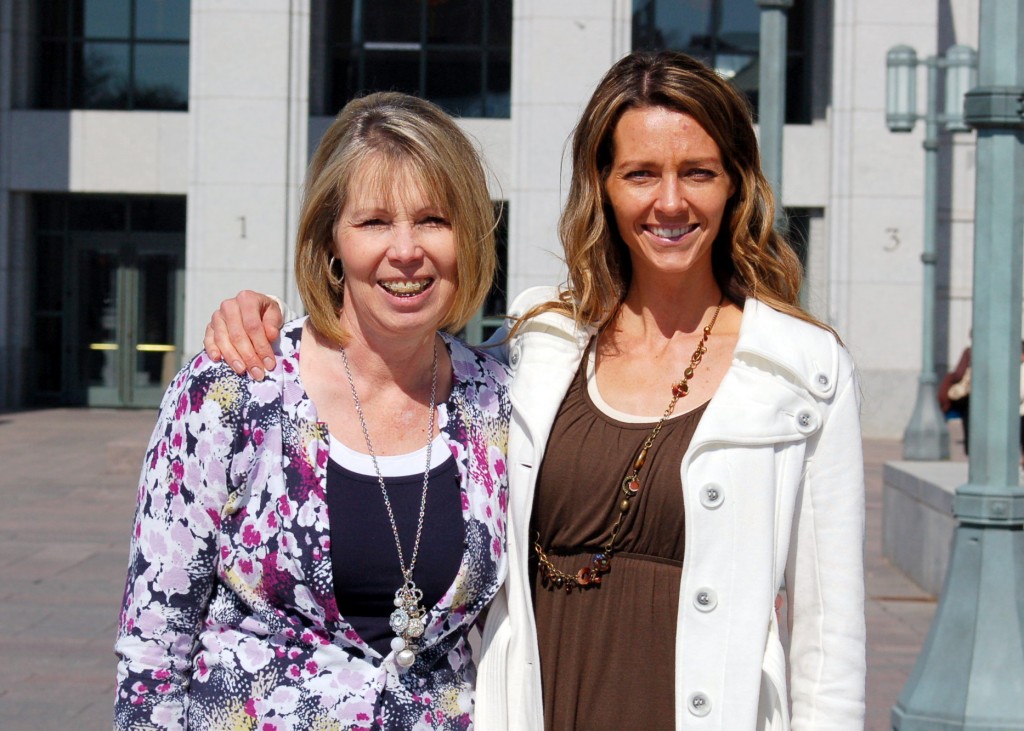 So what is your story?