I made some fun Christmas Tree Sugar Cookies for our Sinterklaas Party last night! They were as fun to look at as they were to eat!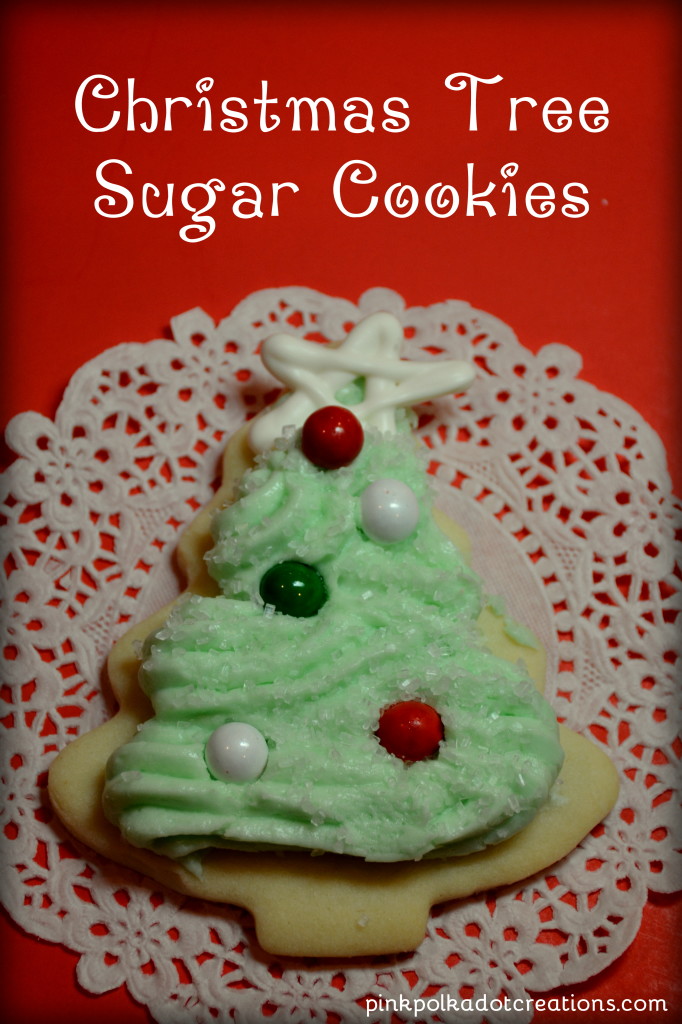 These were really simple to make…because that is the only way I will make sugar cookies…if they are simple! :) I made the cookies the night before I frosted them, then I simply used a swirl tip in my frosting bag and swirled the frosting on, sprinkled them with white sugar crystals, added red, green and white sixlets for the decorations and add a simple piped white chocolate star to the top! You can find the recipe for these Christmas Sugar Cookies here: The Ultimate Sugar Cookie.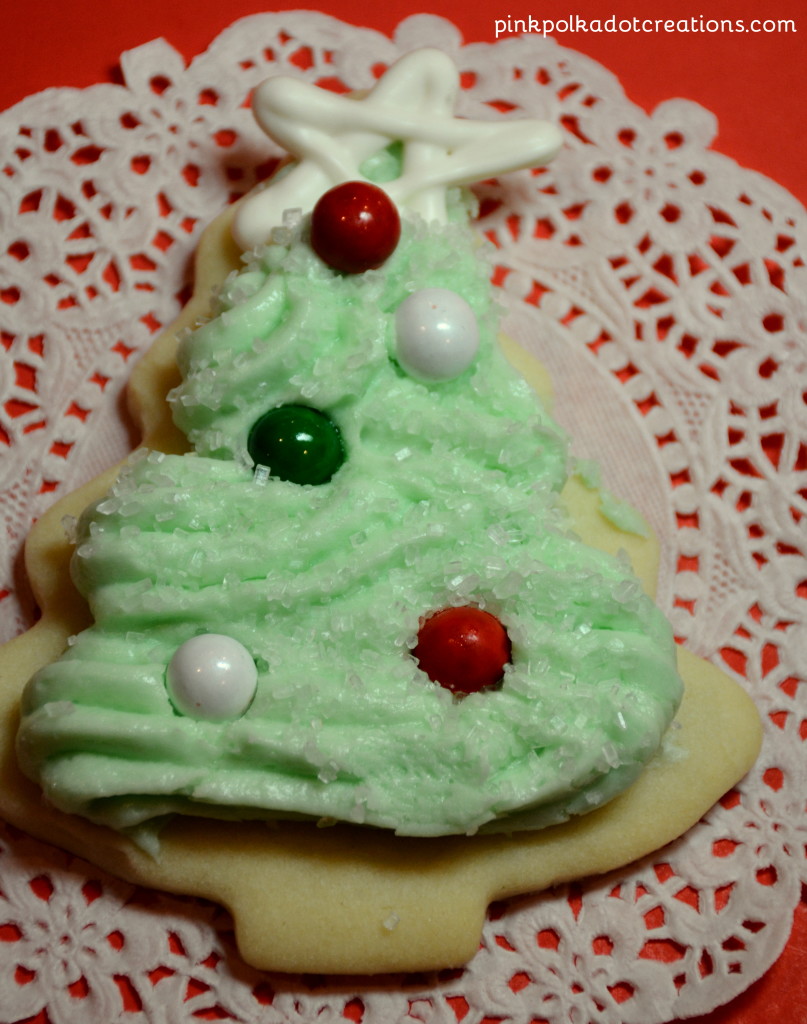 I did a close-up of this cookie to show you how delicious these cookies really are…so now I need to warn you of how addicting these Christmas Tree Sugar Cookies are and that you that you can never only eat one! :) I have got this mastered though and I can eat only one for breakfast…one for lunch…and one for dinner! So I guess that you can only eat just one!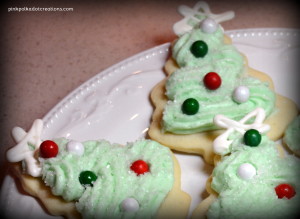 I challenge you to make these fun Christmas Tree Sugar cookies and see if you can eat only one! :)
As I said at the top of this blog, we had our Sinterklaas party last night. This is a fun tradition that we do every year. The kids all get a pair of pj's from us and I give each family a book. This year I did the Bible"Ites" book so we can continue on with our monthly family home evenings with the entire family! Last year we did the "Ites" book and everyone seemed to love this, so I was very excited to find this new version! The lessons are simple, easy to understand and teach, and there is an activity included for every lesson! Every family takes turns giving the lessons and it has been wonderful!
Then Santa Claus comes and makes a special appearance and talks to each one of the kids and gives them a fun bag of treats. We sing songs together and then he heads on his way…because as you know…this is a very busy time of year for him! I love this fun tradition of welcoming in the Christmas season as they do in the Netherlands. It is fun to have fun with Santa and be jolly and then we can concentrate on the true meaning of Christmas and do the Nativity play for Christmas Eve!
Here are some pictures of all the kids sitting on Santa's lap!
As you can see, some of the kids could not wait to put their new pj's on. They all got Star War pajamas this year! We only had one that was a little bit frightened of Santa…but she would go with her brother and she did take a bag of candy from Santa…so she wasn't too terribly scared!
This is a fun party that the kids all love to do. We started it when my oldest son served his mission in the Netherlands and it has stuck with our family ever since. I just think that it is a fun way to start out the Christmas holidays with a little bit of whimsical fun!
What are some of your fun family traditions? We had fun foods, like the Christmas tree sugar cookies and the rice crispie Santas,
because after all that is what we were celebrating!
Thanks for Visiting and Happy Monday!