It is the time of year for parades and fireworks, so I decided to make some "Fireworks & Parade Fun Bags! I first saw this idea at eighteen 25 and thought what a fun idea. I love watching parades and fireworks, but it seems like the wait time is long for the little ones. I thought it would be fun to make some little bags with some goodies in them just in time for the 4th of July! These are perfect for filling with your favorite treats and little toys!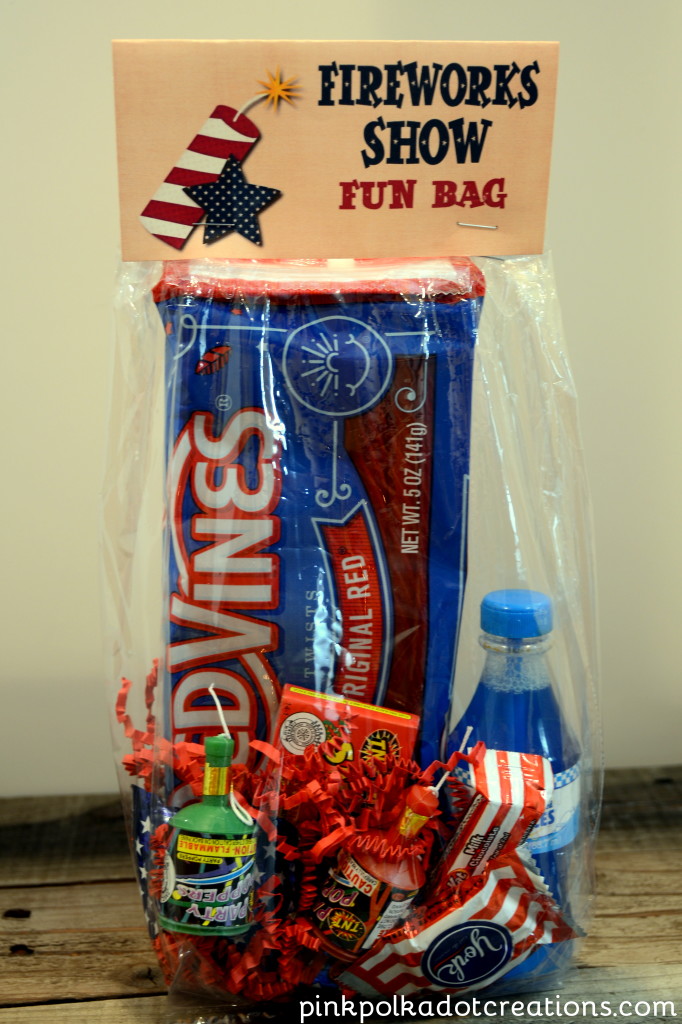 I put licorice, candies, poppers, bubbles, and snaps in this bag, but you can fill with whatever treats your family likes!
These bag toppers are fomatted to an 8.5 x 11 size page, so you can simply print your own and cut them out.
I did parade bag toppers so you can choose which one you want to use!
Simply click on the link for the PDF format:
Do you need to make some of these fun Fireworks & Parade Fun Bags for your kiddos?
In my hometown, we do a miniature float parade every year for the town celebration. They have been doing this for many years and I have loved this parade ever since I moved to this town! When I was much younger my neighbor and I were assigned to make several floats and it was truly a labor of love! We would work tirelessly for several weeks to get our floats ready. We had costumes made and it was a fun time for all! This year my daughter was assigned to make the float for her neighborhood…so the tradition continues on!
The kids love the parade as much as I do!
The one in the red shirt was not as excited about getting candy as he was in tricking his younger brother into thinking that he found the candy!
This is the float my daughter was in charge of making. It turned out pretty cute and she was excited when she found out this float won 3rd place! I love the fringe on this float, it was all hand-made from the beads to stringing each strand! I told you these floats are truly a labor of love!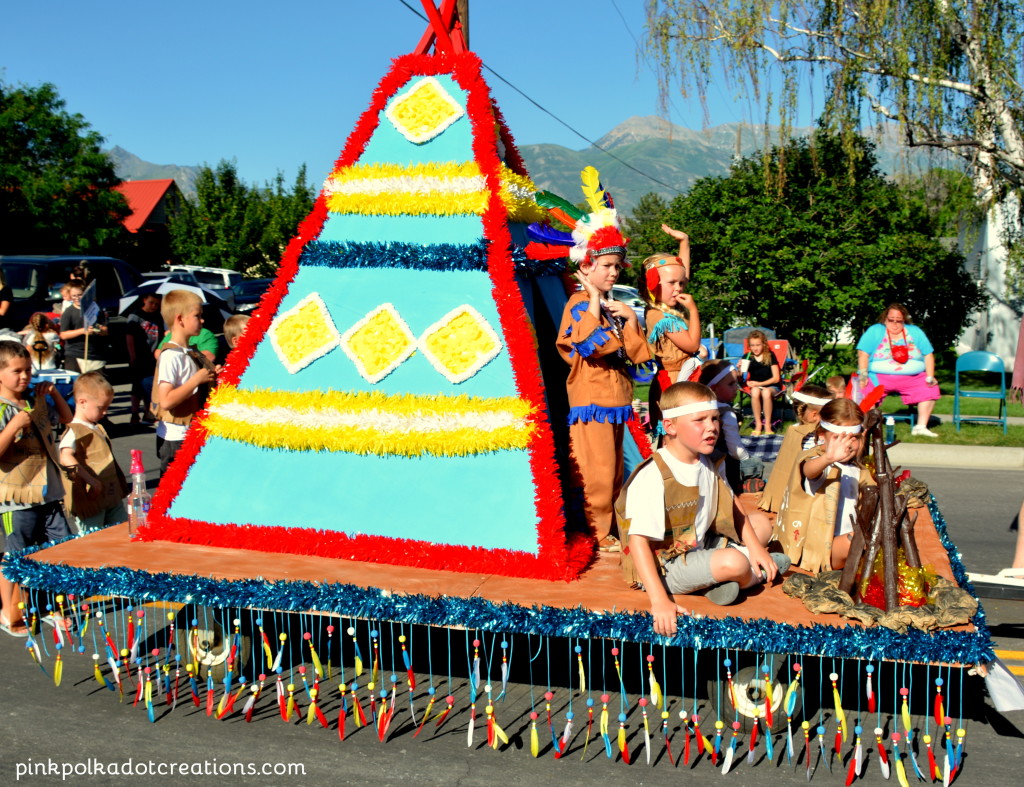 I thought I would share some of these darling miniature floats so you could enjoy this parade too!
There are floats, bands, cheerleaders and dignitaries!
The theme of the parade was "Picture This", so there were a great variety of floats and creativity!
Every float has banners in front of it with the name of the float. I liked the banners with this beehive float!
This was a fun Santa's Summer Break float! Every float is pulled by kids, not driven. They have a lot of kids involved in the parade and it is super fun!
So there is a sampling of our small hometown parade! I hope that you get to watch a parade and the fireworks wherever you are this weekend! Make some of these Fireworks and Parade Fun Bags and enjoy time with your family this weekend!
Thanks for Visiting today…Hope you have a Happy and Safe 4th of July!