Today I am excited to show you my "It's Clear…Valentines" that I came up with. I am in love with mason jars and love to use them as much as possible, so when I saw this idea using a mason jar, I just had to try it!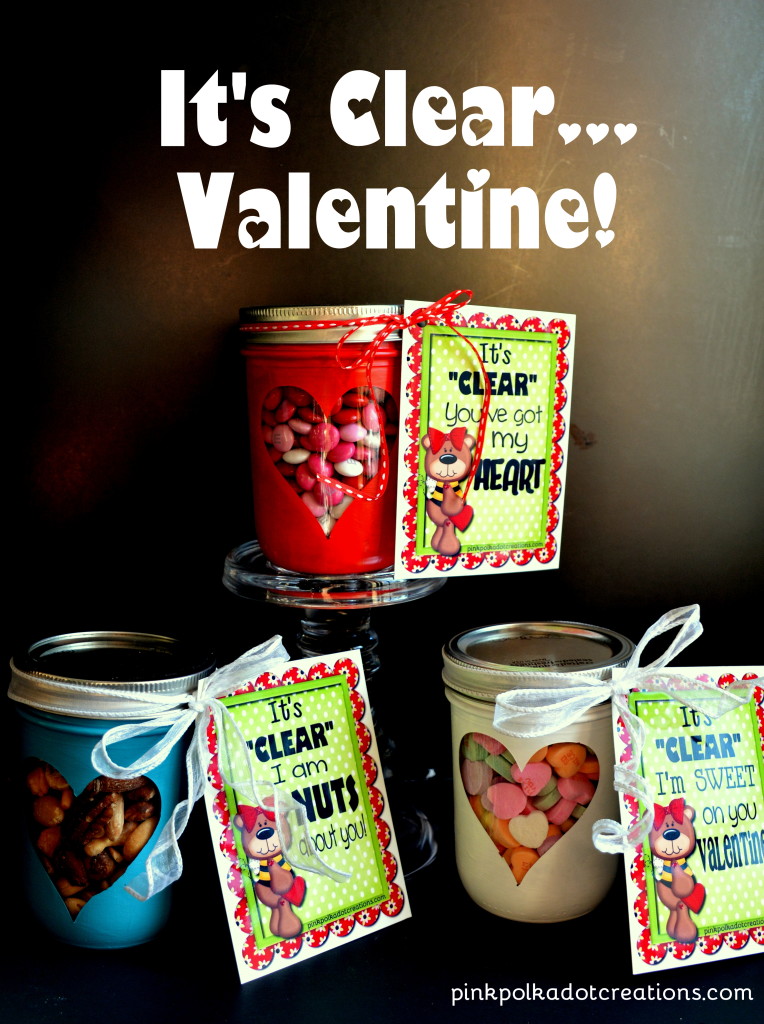 These are super easy to make. All you need is a glass jar, a vinyl sticker and some paint!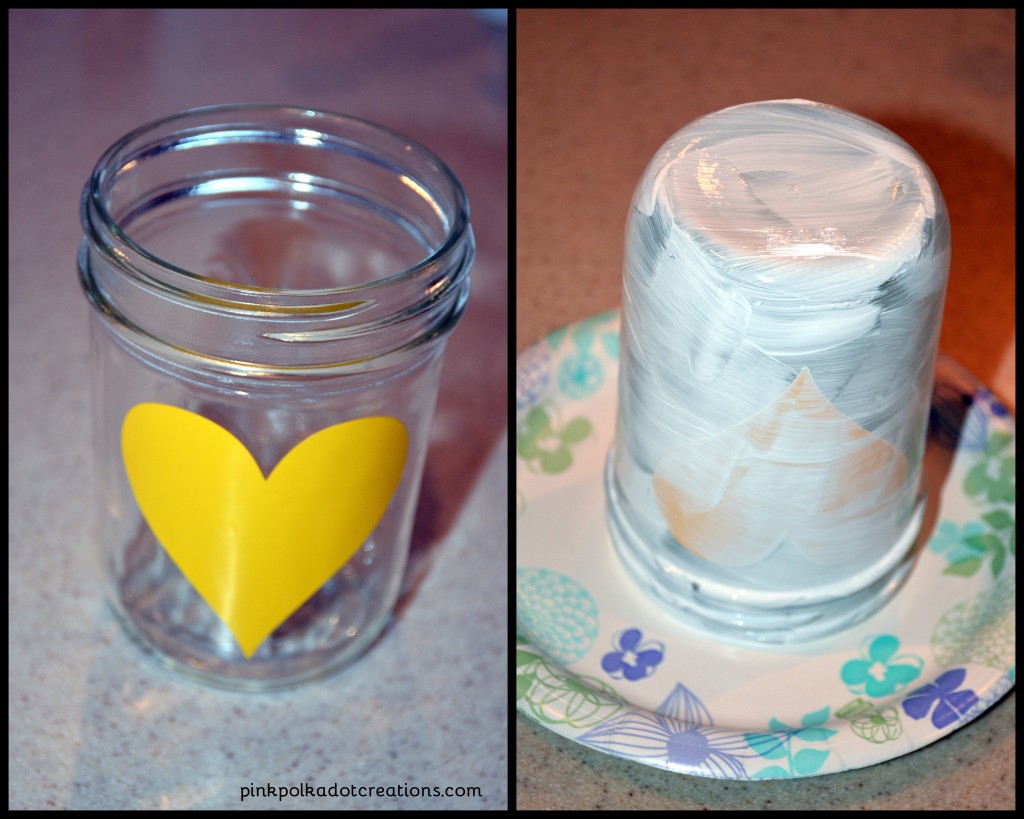 You can punch, cut or use a vinyl cutting machine to cut a heart out. Place the heart on a pint mason jar. I used a wide mouth jar, but you can use any size jar that you have. Then paint with a brush like I did here, or spray paint the outside of the jar. Be sure to paint the outside of the jar if you are going to put food in them. I had to do 3-4 coats of paint to get the jars covered good. I used an acrylic paint that is for glass. If you use regular acrylic paint, you have to be careful of it getting scratched off. Spray paint works well for this project also. After the paint has dried, carefully pull the vinyl heart off, leaving a clear heart in the middle of the jar.
Here are the tags for the jars. I asked my husband for some ideas to put on the tags and of course all I got were "Man" ideas that involved "Hot" "Melted", and "Melt My Heart". Thanks, but no thanks dear!
These are a big over sized tags that show up cute on the jars. To print as a jpeg, right click over the image and go to "save image as" then save in a folder. You can then print. This page is formatted to an 8.5 x 11 size page, so you can print your own. I printed mine out on photo paper to make fun glossy tags. For those of you that would like the PDF download, click on the link below: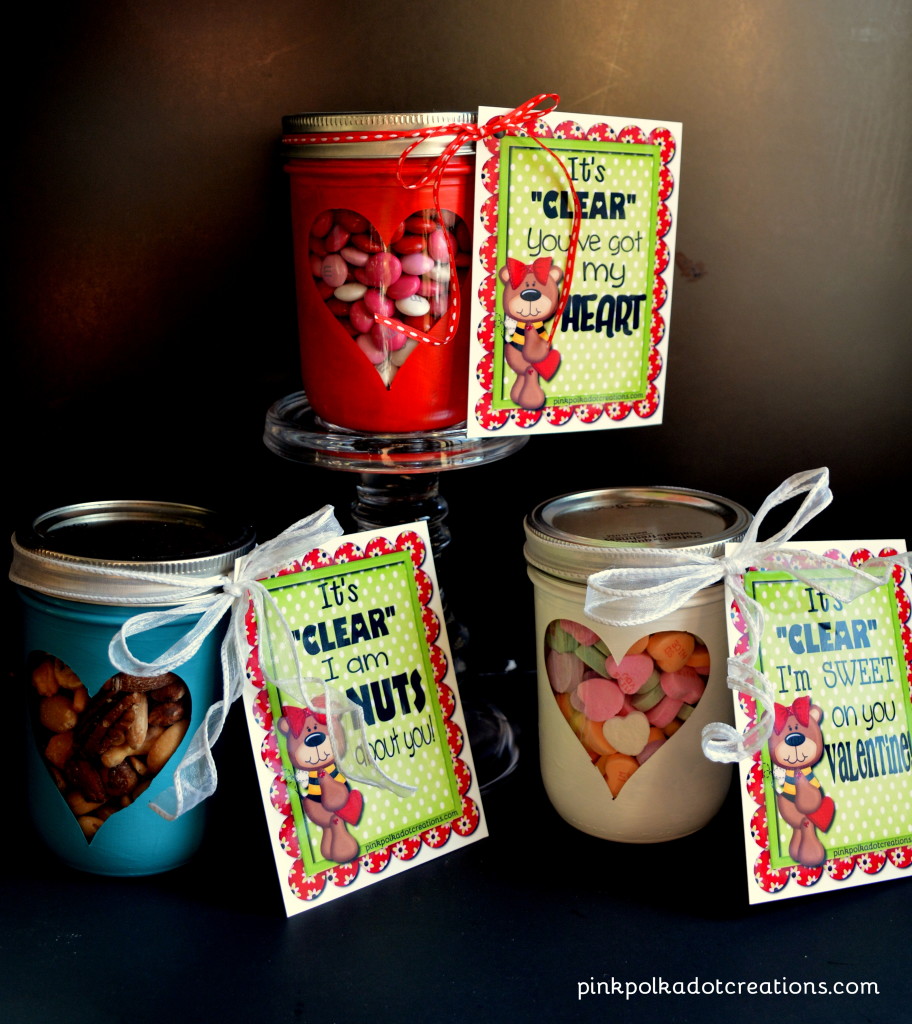 You can fill these jars with nuts, candies, stacked cookies, trail mix, trinkets, trading cards, jewelry, or anything that will fit in a mason jar! :) These are pint size jars and an entire bag (11.40 oz) of M & M's filled one jar.
I had so much fun making these…that I see some more coming for other holidays! These are a perfect size for gift giving and you can let your imagination run wild with ideas to fill the jars! :)
Thanks for Visiting. Hope you have a Great Weekend!