I wanted to make a quilt for a cute friend and so this is what I came up with…a Baby Boy Flannel Quilt!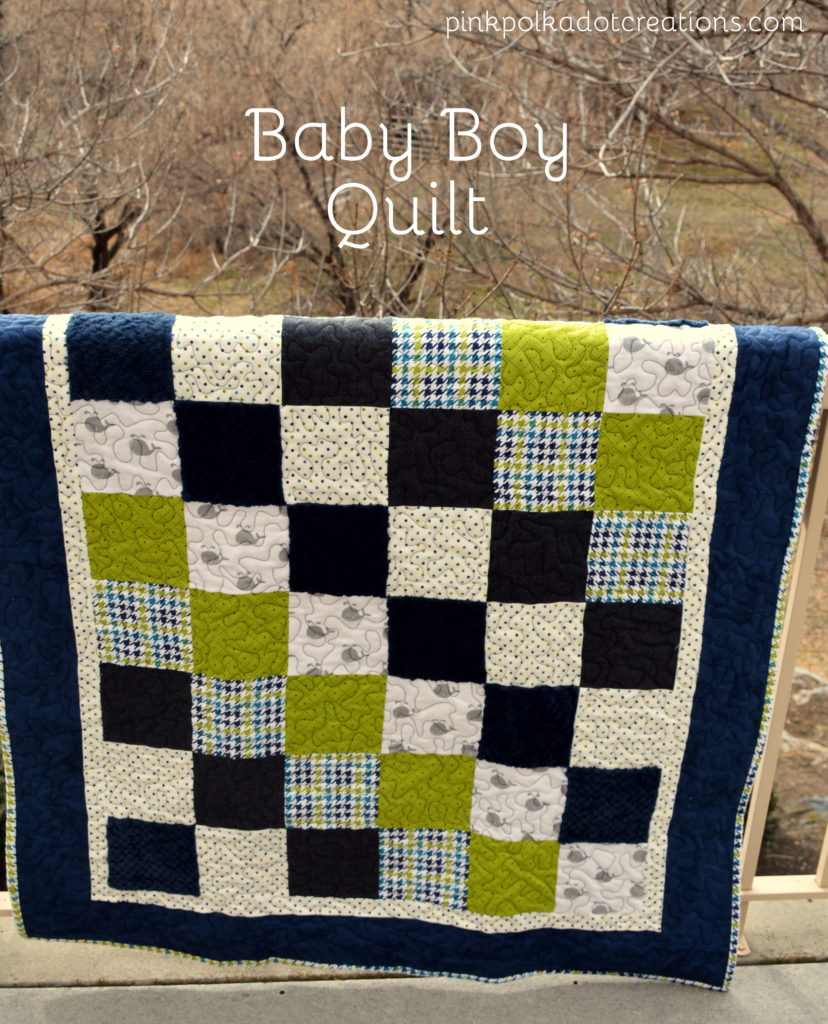 I love these fun colors of navy, green and gray!
The little whale blocks are pretty cute too!
This was a fun quilt to put together. It is simply 5 1/2 inch blocks sewn together.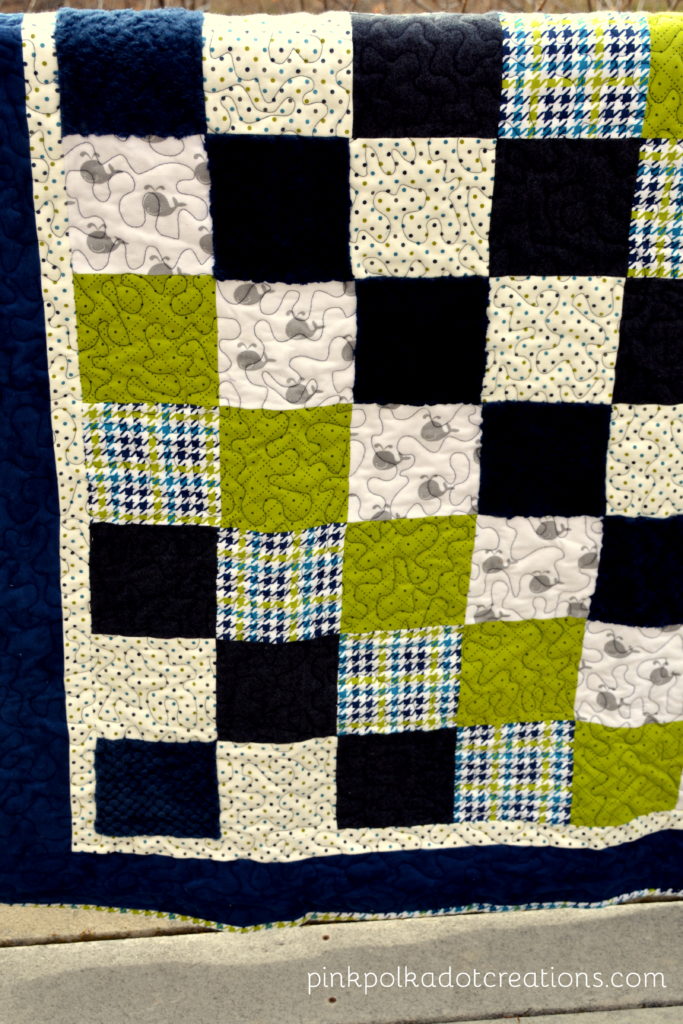 The diagonal pattern is easy to place, because you simply repeat the pattern. You could also do a random pattern with these squares and they are fun to do too!
All of these fabrics are flannel except for a navy blue minky. That is a great dimension to add a little bit of different texture in the mix.
I added a polka dot stop border and a navy border to finish off the quilt.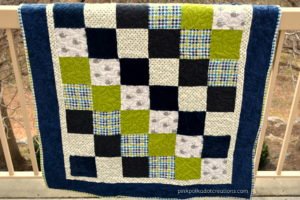 The back of the quilt is the same navy minky fabric that is used on one of the squares, so it is a fun cuddle quilt!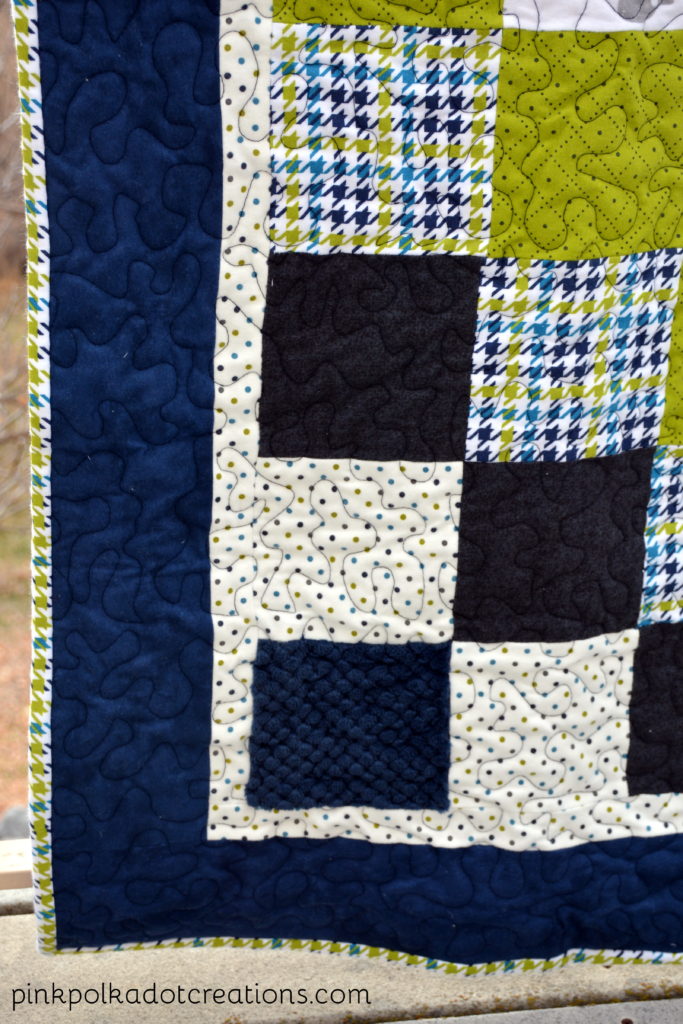 Don't you love the binding? I am not sure what the pattern of this is called, but I love how it brings out all of the colors in the quilt! It is a fun way to finish off this quilt!
I just did an all-over stipple pattern when I quilted this quilt. I used a navy blue thread and my stitches show up a lot more. Not sure if that is a good thing!!
A flannel quilt is perfect for throwing down on the floor to let your baby play on. It is soft and comfy but it is also very durable and washable!!!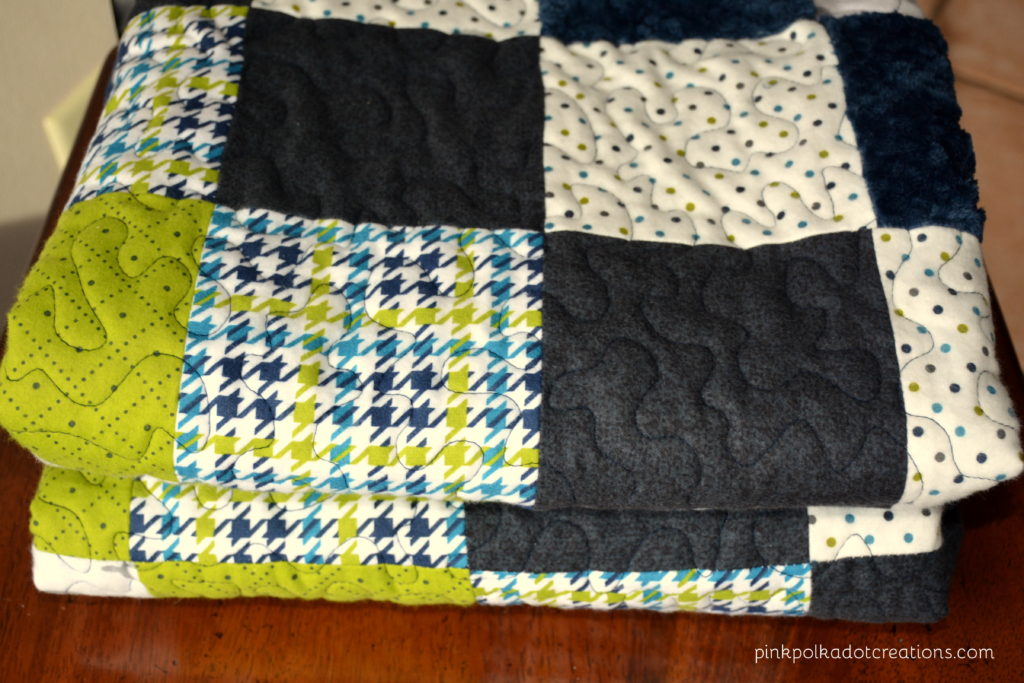 So this is my Baby Boy Flannel Quilt all folded up and ready to give!
Do you have any little ones coming that you need to make a quilt for?? A flannel quilt is both cute, and practical. And…they get even more cuddley as you wash them and use them!
Hope you are having a wonderful day!
Thanks for Visiting!