I am excited today to show you my first "Bloom" Quilt Block! This is the newest Lori Holt quilt and she is doing a tutorial on how to make each block once a week on her blog "Bee In My Bonnet!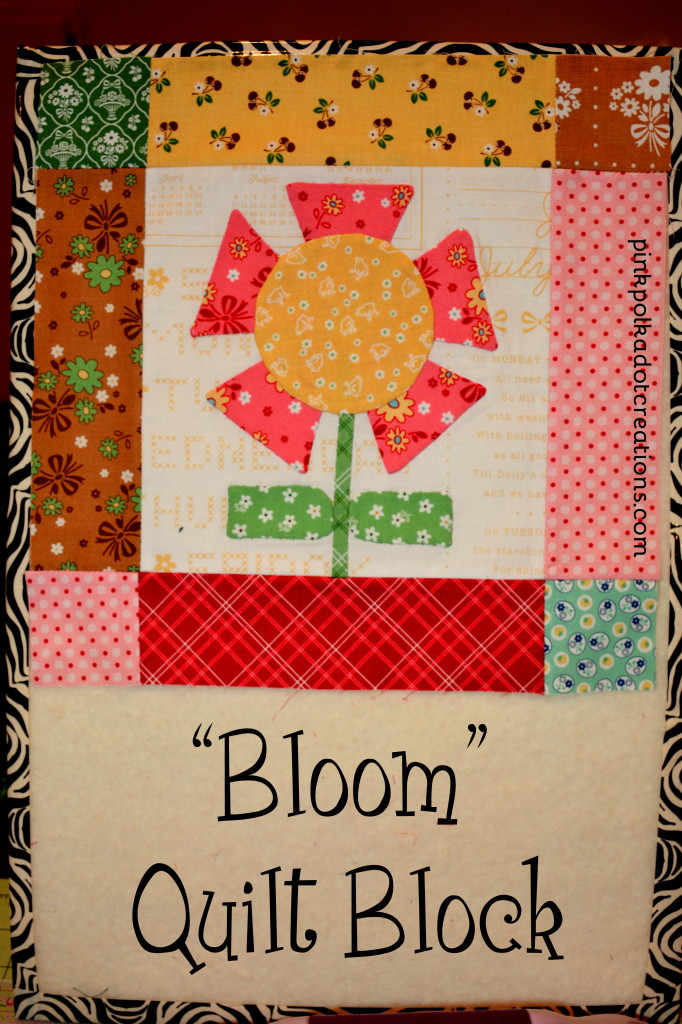 I bought the quilt kit at "Just Sew", a local quilt shop and I had to buy some templates to make all of the blossoms! I have seen several quilt shops that are advertising that they still have kits…so if anyone else wants to do this, there is still time! :)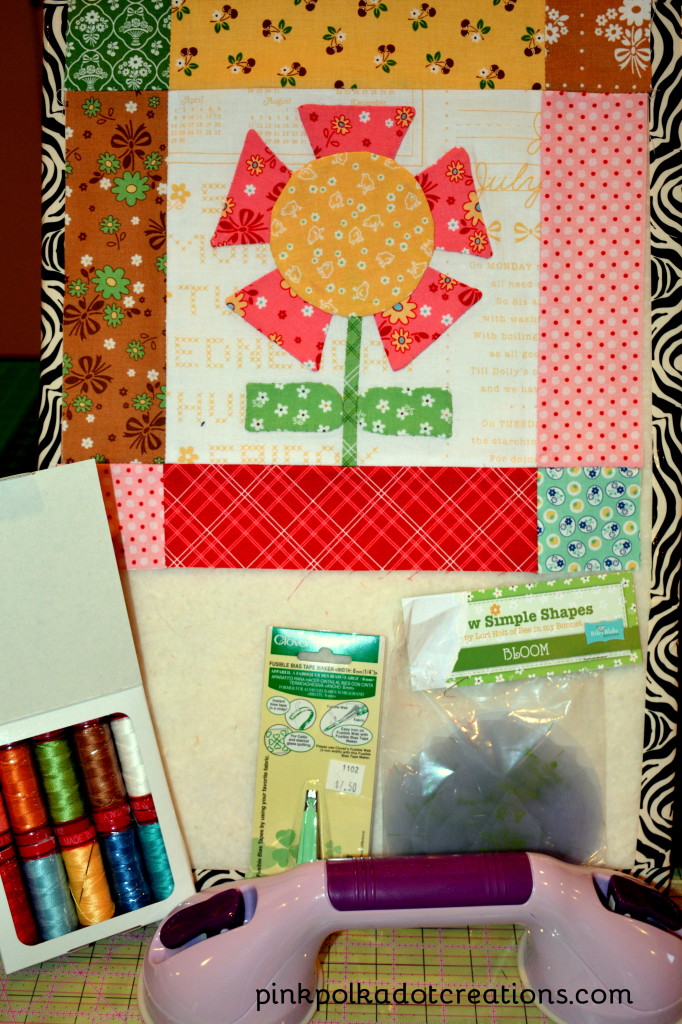 I also purchased the Aurafill thread to go with this collection because it is perfectly matched to the fabric and that is good, because all of these pieces are appliqued! I am hand appliqueing, but you can also machine applique.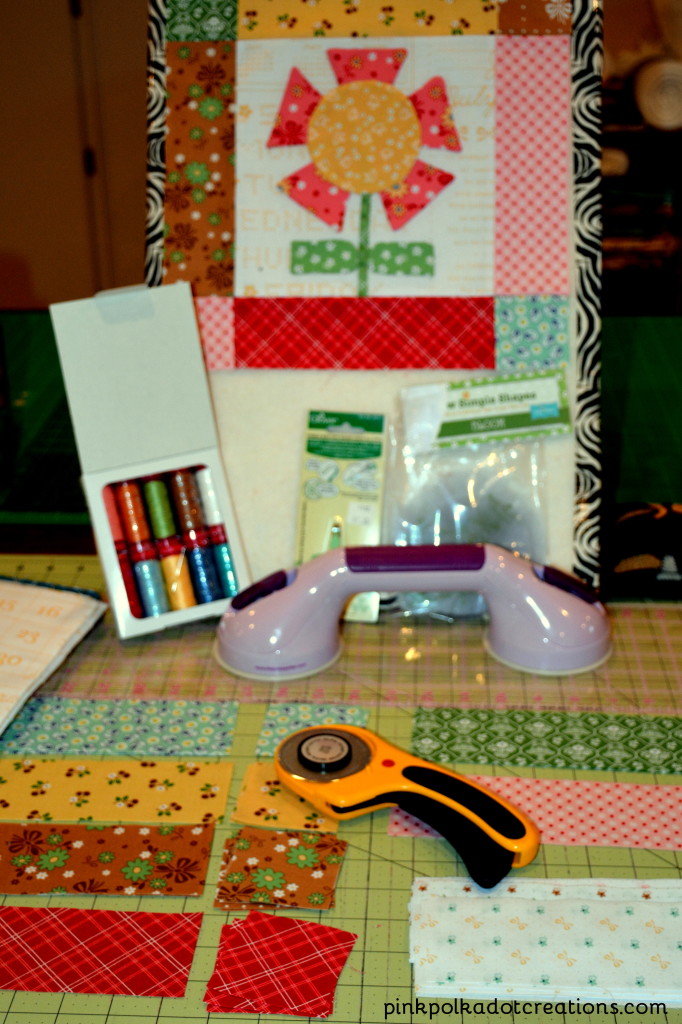 Here is a small sampling of the fabrics that we will be using. It is the "Calico Days" line from Lori Holt and I love the vintagey feel of these fabrics! They are so cute! I still have quite a bit of prep work cutting out all of the pieces for this quilt, but I got the fabrics
cut that I needed so that I could complete this block! :)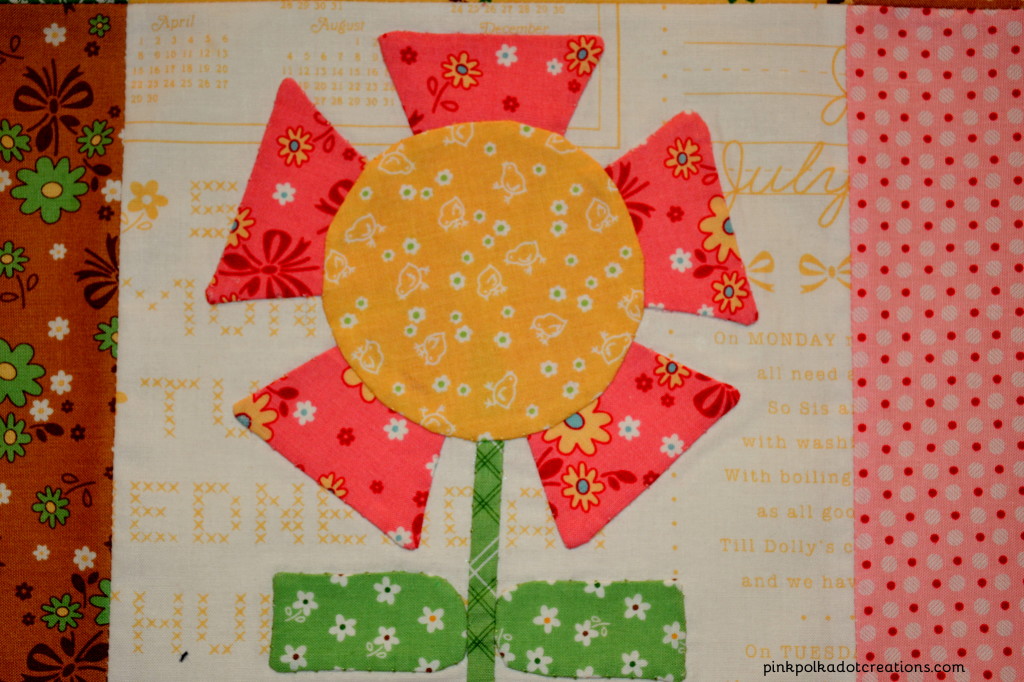 Here is a close-up of the finished block. Don't you just love the background fabric with all the words, calendars and writing! Do any of you want to make a fun appliqued quilt? Now is the time to do it with this fun, free tutorial for every block! Just follow along and you will have a darling quilt top at the end of 20 weeks!
Here is what the quilt will look like when all of the blocks are completed! For some reason this quilt just makes me smile…maybe it is because it reminds me of days gone by!
Hope you are all having a great day! Thanks for Visiting!