I bought this quilt kit at my favorite little store in Midway, "Seasons of Home"  a few weeks ago and I have worked on it on the weekends when my husband and I have gone up to our cabin.  (I always have to have a project and I think that I drive my husband crazy!)  It is a very fun easy quilt to make and it only took me a couple of days to complete the whole top!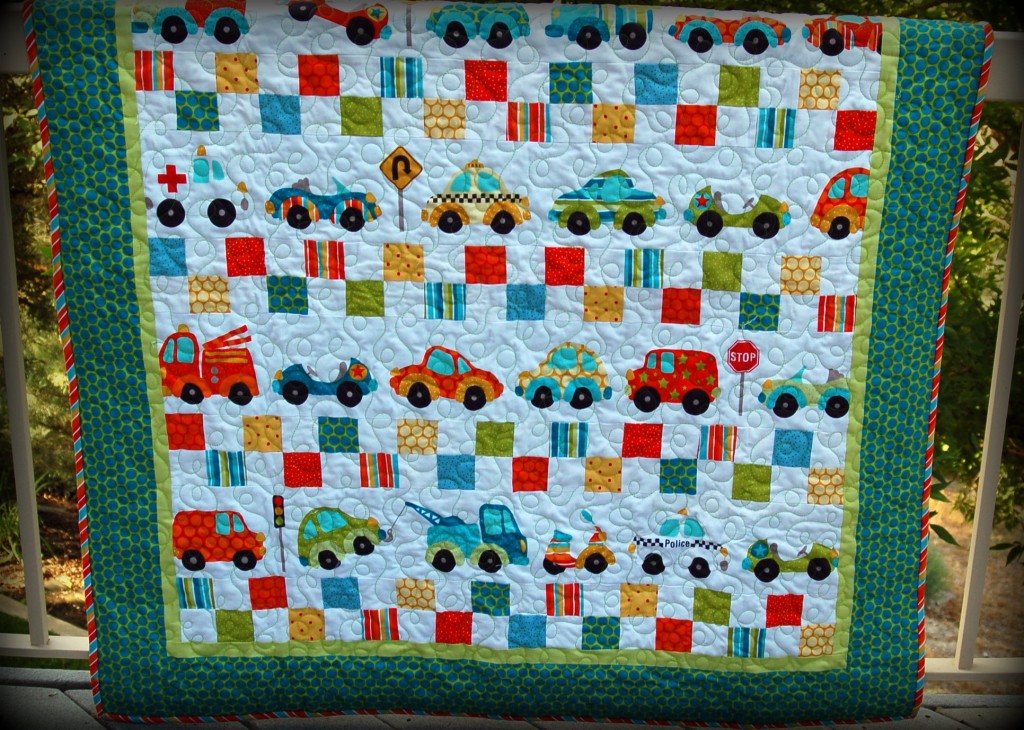 This is a great quilt to make it you have fabric that has rows of patterns, like the rows of the cars!  You simply cut the rows apart, then use matching fabrics and white, make a checkerboard row.  That is how simple this quilt is!  Add a couple of borders and you are done.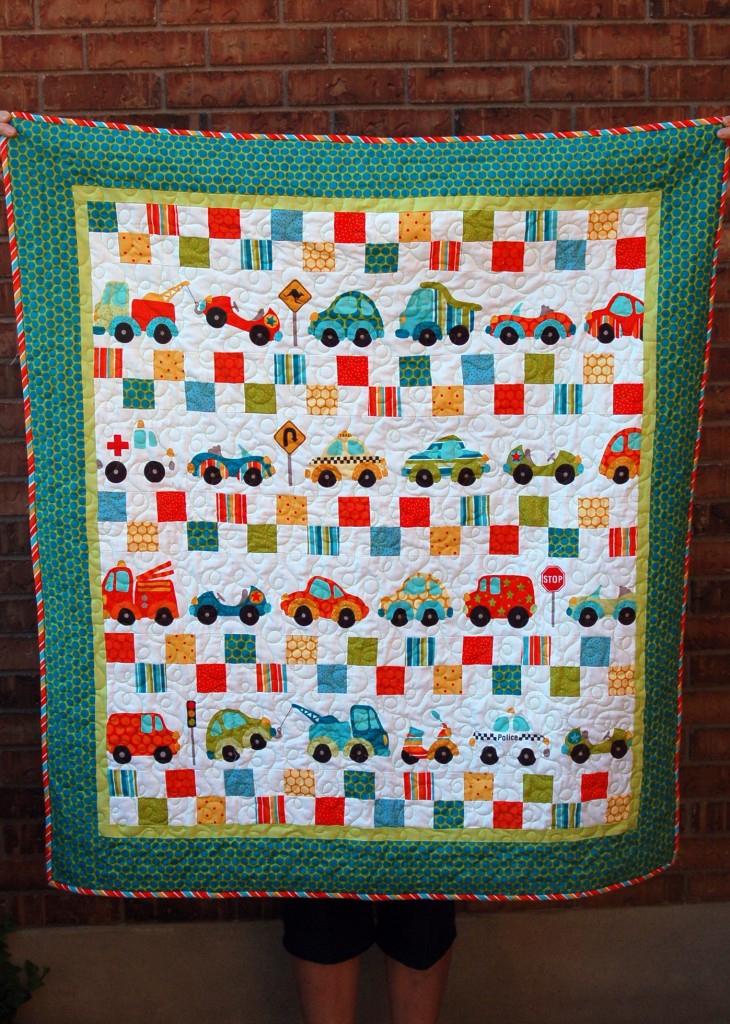 Here is a close up of the pattern.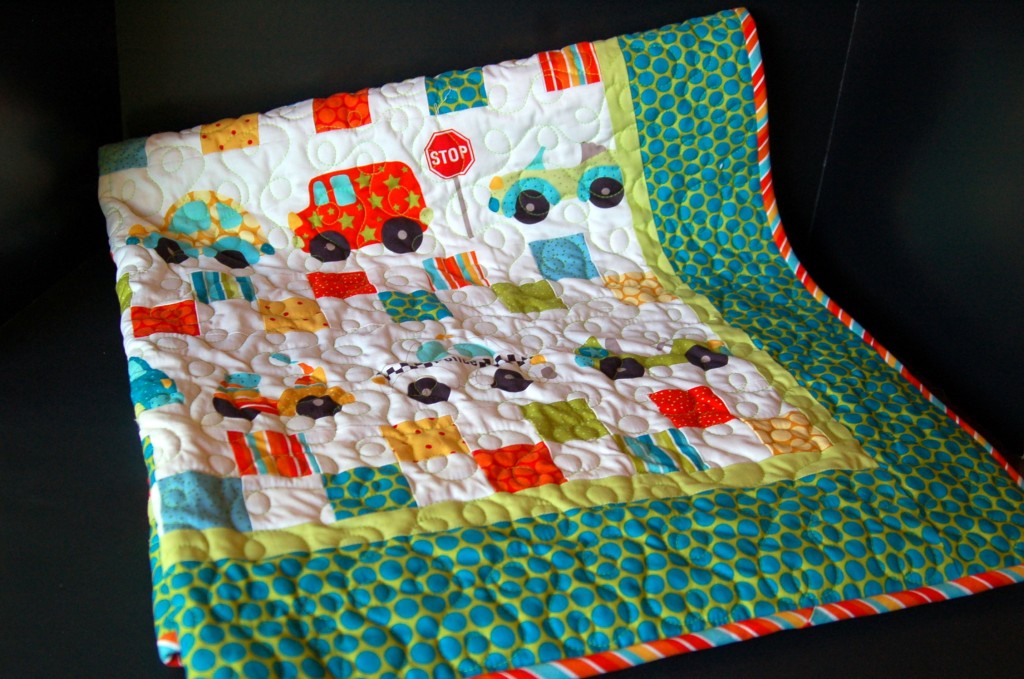 I love how it is quilted with the lime green thread.  It does not show up really well in this picture, but the green thread is a fun addition without taking away from the pattern of the quilt!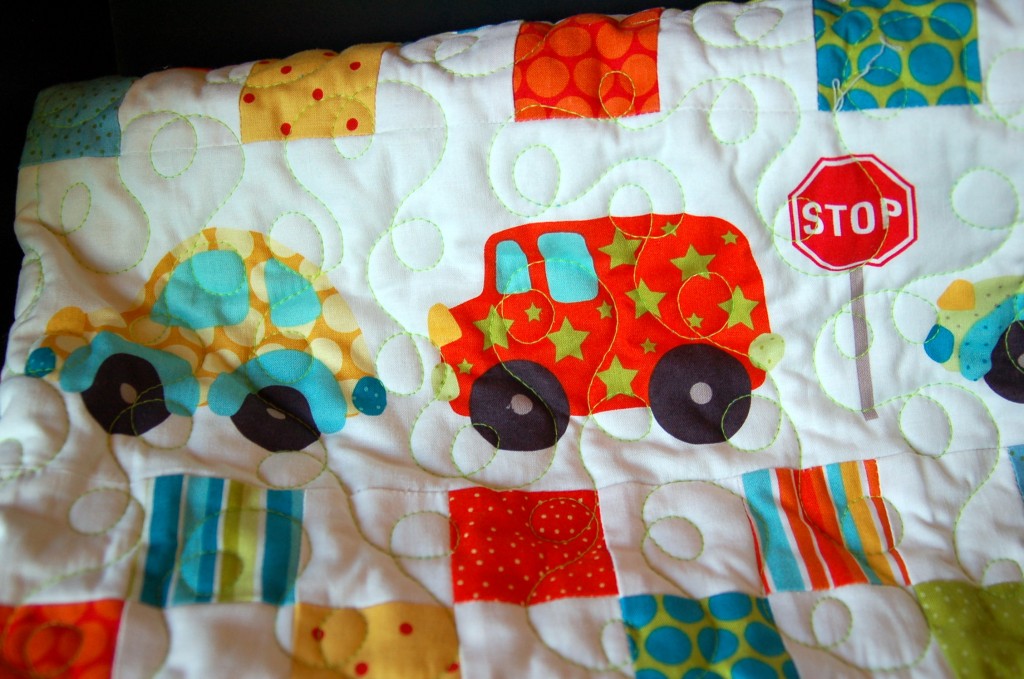 I put blue minky on the back for extra softness to wrap up in!  Now what little boy would not love to cuddle up in this quilt?  I know of a couple! :)