I hope that you all had a wonderful Thanksgiving weekend. We had a great one even though there was a lot of excitement in our neighborhood! One of our neighbors had a fire in their home on Thanksgiving morning! The home received smoke damage and damage to half of the house, but it is not a total loss, thank goodness! We are hoping that they will be able to move back in a week or two! But it will probably take months to get their home all put back together! It really makes you stop and count your blessings and my number one blessing is always my family, as was our neighbor's! Everyone was safe and that was the most important thing!
But now, here is the December visiting teaching handout for Relief Society for my church I love that it is all about the Savior for this month, because to me that is what Christmas is all about!
I chose to focus on this quote by Elder D. Todd Christofferson.
Here is a blank one for those of you that would like to translate. This card would also be a great tag or card if you would like to use it for a gift, or to write a personal little note to someone!
There are all kinds of great, creative gift ideas that I am sure you can think of for this month,
but I decided for those of you that really get in a crunch, here is a candy bar wrapper to go along with this month's message. It is a very simple, easy gift and all you have to do is print, cut out and wrap around a Hershey candy bar!
To print, just right click over image and go to "save image as" then save in a folder. You can then print from there. You could also right click and go to "copy image" . Then open your favorite program like word or presentations. Right click again and to to paste. You can size and print from there. The cards are formatted to 4 x 6 and the candy bar wrapper is 5.25″ wide by 5.5 tall.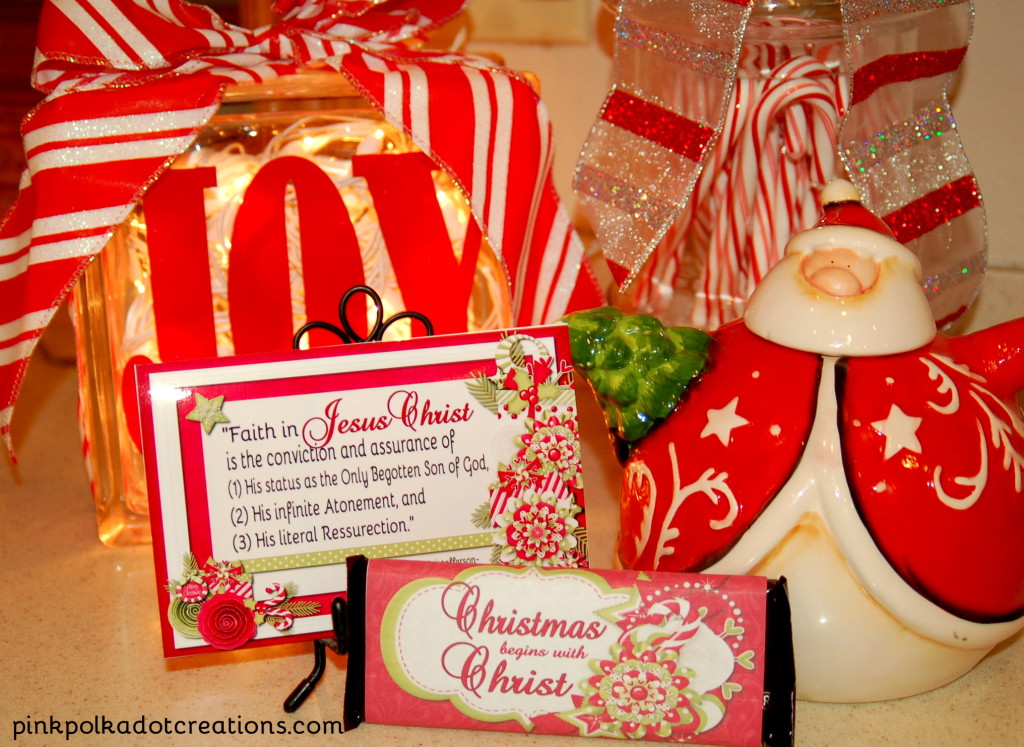 So there you have it for December!
I hope that we can all remember that "Christmas begins with Christ" and that the true spirit of Christmas will reside in our homes at this most wonderful time of the year!
Happy Visiting! Love Ya!
Keep in touch…Like on Facebook and Pinterest