Well, are you ready for a new month and the Feb. 2017 Visiting Teaching Handout?
This month the lesson from The Church of Jesus Christ of Latter Day Saints is:
"Christ's Atonement is Evidence of God's Love".
This lesson is perfect for the month of February or the month of Love!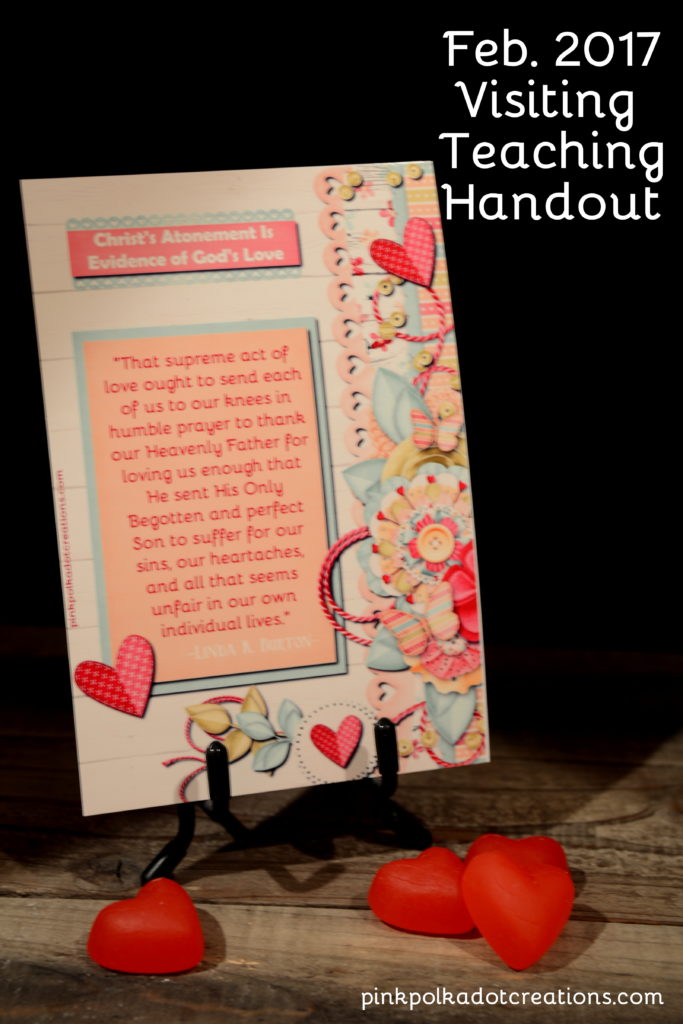 Continue reading