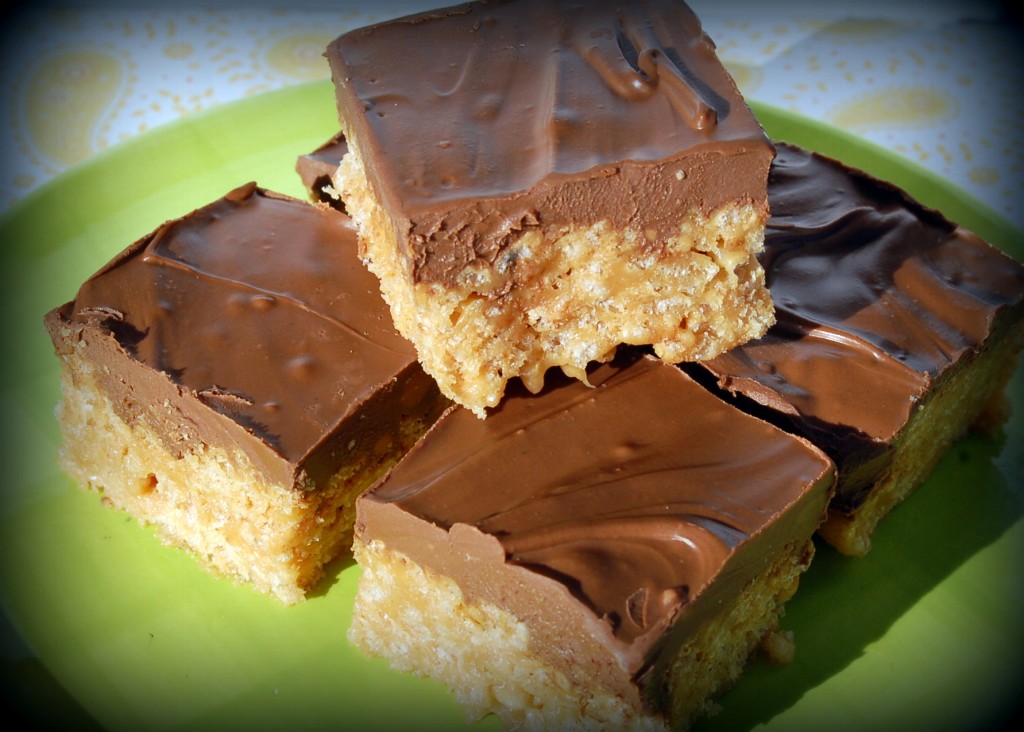 Summer is here and so now it is officially the quick, easy to make, no bake season!  This is the time of year that I look for recipes that require little time and effort to make and this recipe fits the bill perfectly.  I don't know who named this recipe, but I have been making it for my family for many years!  There are a lot of variations of this recipe but I love this one because it is a chewy, yummy, chocolately, peanut buttery, bliss in every bite treat!  So if you need a quick snack to fix for your family this summer you really should try these Chocolate Butterscotcheroos!
Chocolate Butterscotcheroos
1 cup white syrup
1 cup white sugar
Boil together in a large pot and add
1 cup peanut butter.  Sir till PB is melted.
Add 6 cups rice crispy cereal.
Stir well and press into a 9 x 11 cake pan that has been sprayed with a cooking spray.
Melt 1 10 oz. package of chocolate chips and
1 10 oz. package of butterscotch chips together and spread over the top.
Let it set up and cut into bars and serve.
So easy and so yummy. This is a great recipe for the kids to help you make, and what kid doesn't love to help in the kitchen when it is a fun treat?  It is  perfect for summer snacking, picnics, BBQ's, ballgames, etc.  Easy to make and easy to transport right in the pan!  So what are you waiting for, let's go make some Chocolate Butterscotcheroos!