On our recent trip to Waco, Texas, I found a darling little quilt shop that I visited, called "Simply Fabrics". I found this cute "Sassy Little Apron" pattern and decided that I "needed it". It is an easy to sew pattern and it has a very flattering fit!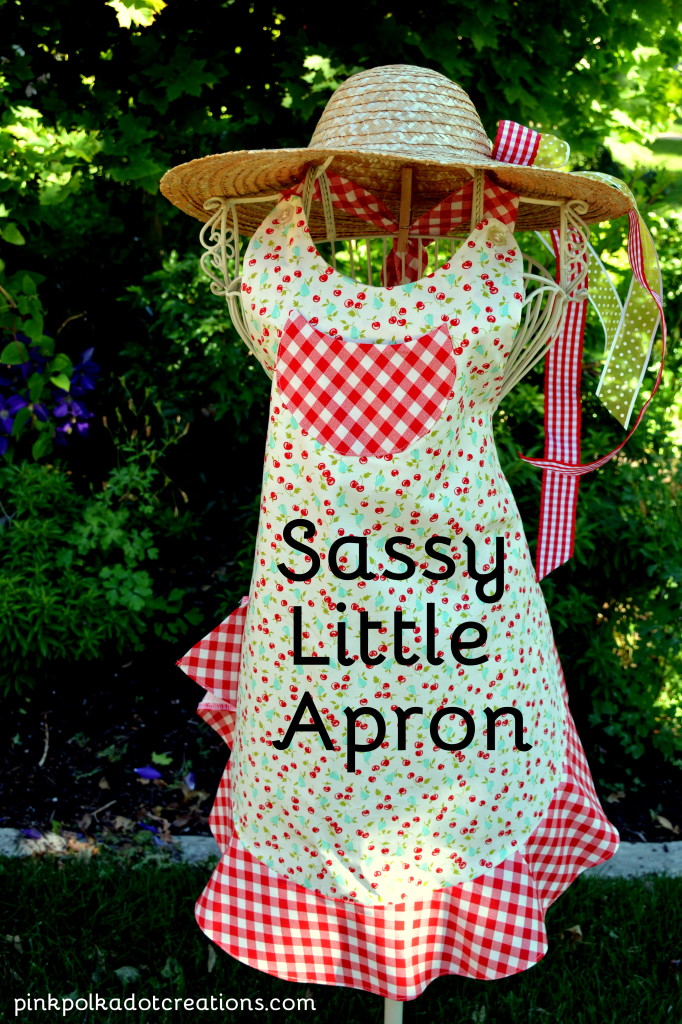 I found this darling cherry fabric as well as the cute red checked fabric at this store. Both are so bright and cheery. I love that the cherry fabric has a fun vintage look!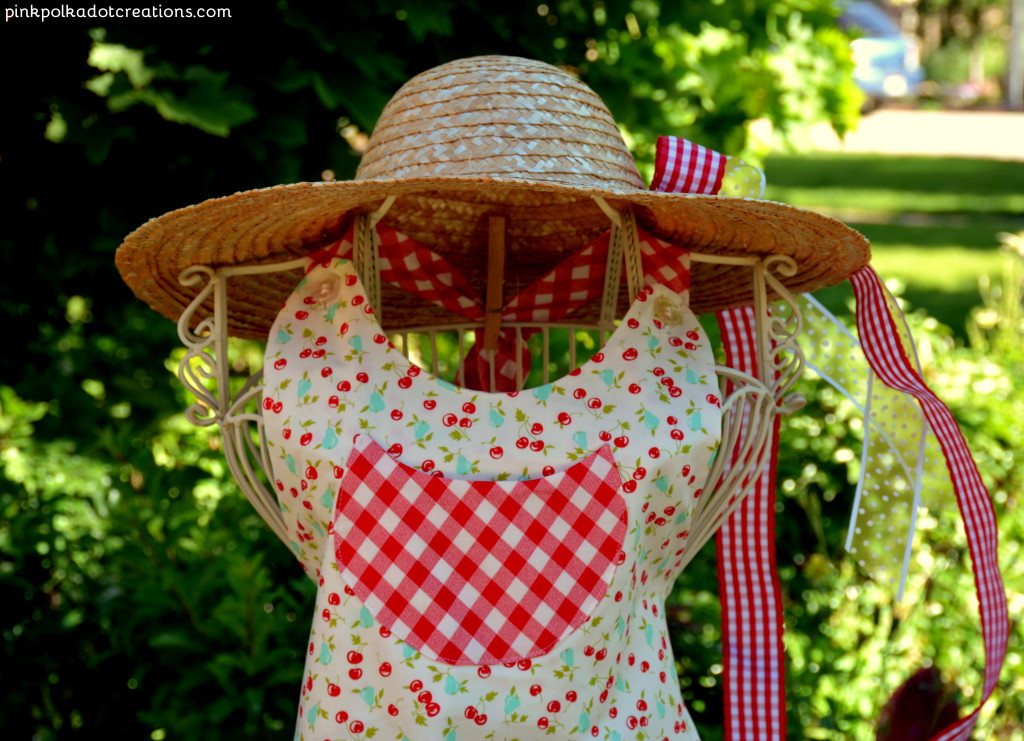 This pattern has a fun pocket on the front, that is both functional and cute!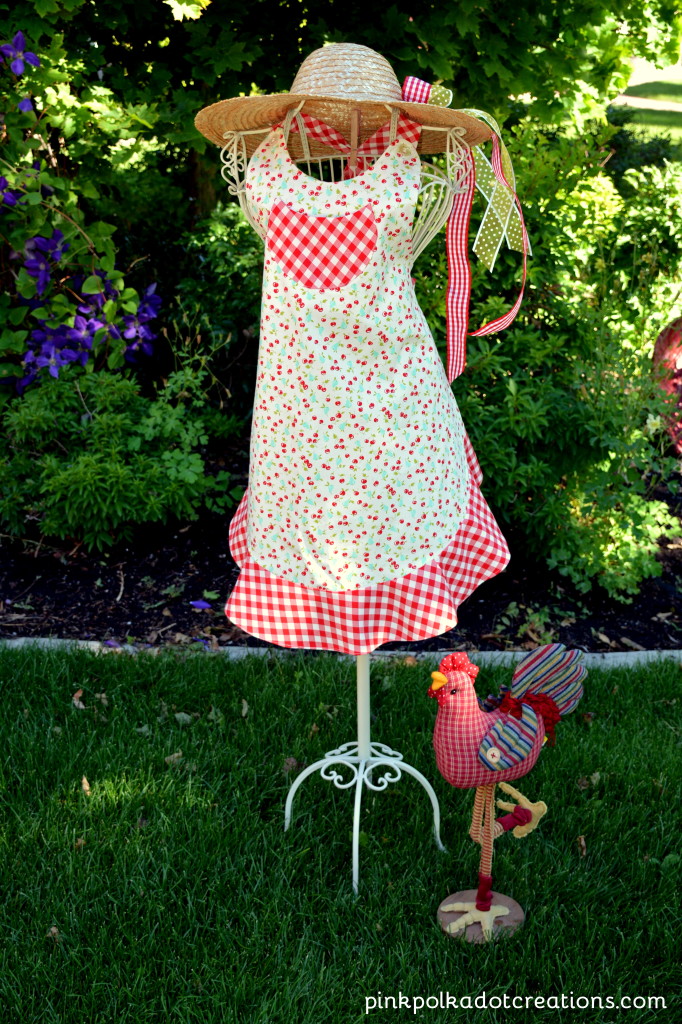 This pattern is from Cabbage Rose, and it is called Sassy Little Apron. I love that name…because maybe I'm a little bit sassy! Or at least that is what my husband would tell you! :)
Here is the description on the pattern: "This twirly, girly little apron is so, so slimming! It is easy to custom fit with a button-on neck strap, and it stitches up in a jiffy. You'll want to make a few for your girlfriend, sister, and mom too. Cooking is way more fun when you look cute!"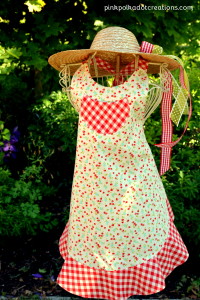 Do you feel a little bit sassy today? Maybe you need a Sassy Little Apron to wear too! We could be twins! :)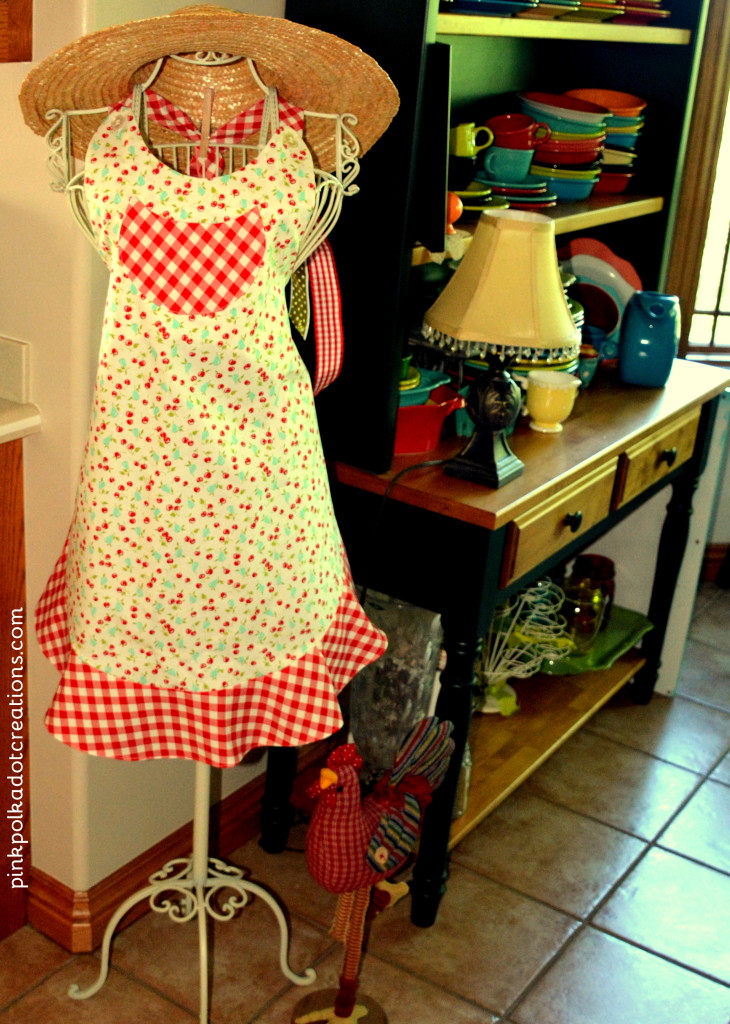 I put my Sassy Little Apron in my kitchen for the time being. I think that it looks so cute there in the corner, tending the rooster and watching over me!
Thanks for visiting today…let's be just a little bit sassy today…but in a good way of course!