I'm posting the May 2017 Visiting Teaching Handout today…and it is SNOWING in Utah!!
This is crazy! We should be out planting flowers and gardens and instead I am hiding out in front of the fireplace!
The handout this month is from one of the April 2017 Conference talks. So you get to pick your favorite talk to discuss with your sisters!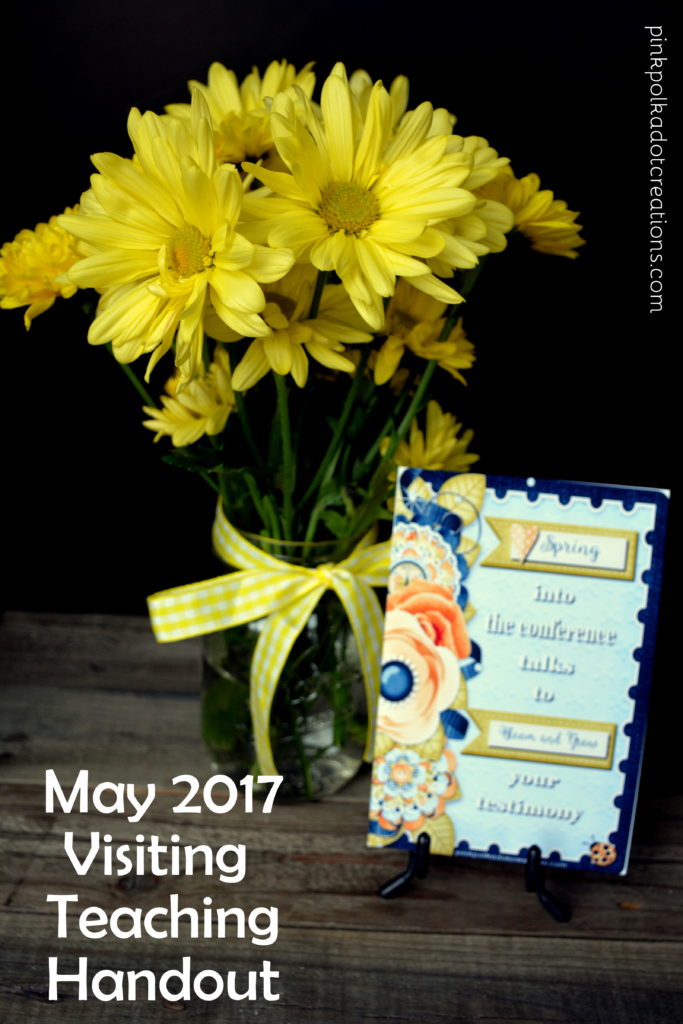 Continue reading