I'm posting the May 2017 Visiting Teaching Handout today…and it is SNOWING in Utah!!
This is crazy! We should be out planting flowers and gardens and instead I am hiding out in front of the fireplace!
The handout this month is from one of the April 2017 Conference talks. So you get to pick your favorite talk to discuss with your sisters!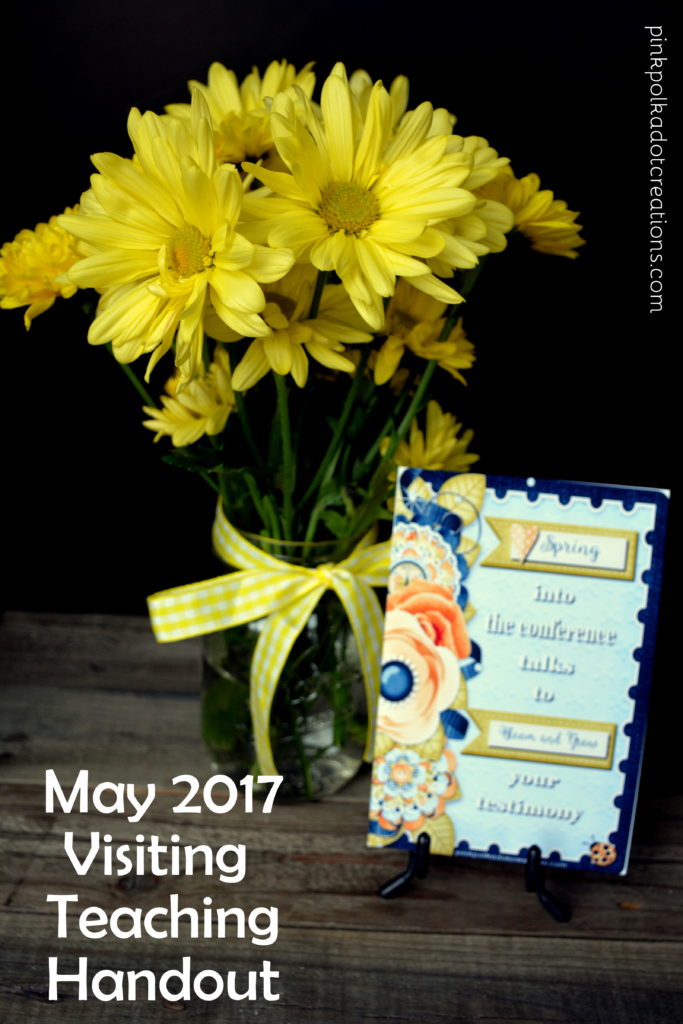 Since we need a little "Spring" in our lives right now, I chose to do this fun little thought. "Spring into the conference talks to Bloom and Grow your testimony."
You could use a potted plant, fresh flowers, dried flowers, artificial flowers or chocolate molded into flowers! Anything springy works!
This is the message handout. It is formatted to a 4 x 6 size so you can print your own! For those that want a jpeg image, right click over the image, go to "save image as" then save in a folder. You can print from there.
Here is the blank card for those that would like to translate, or if you just need a "Spring" card, note or invite!
Please remember that all of my printables are for personal use only!
For those that would like the PDF format, simply click on the link below that you need.
1. May 2017 VT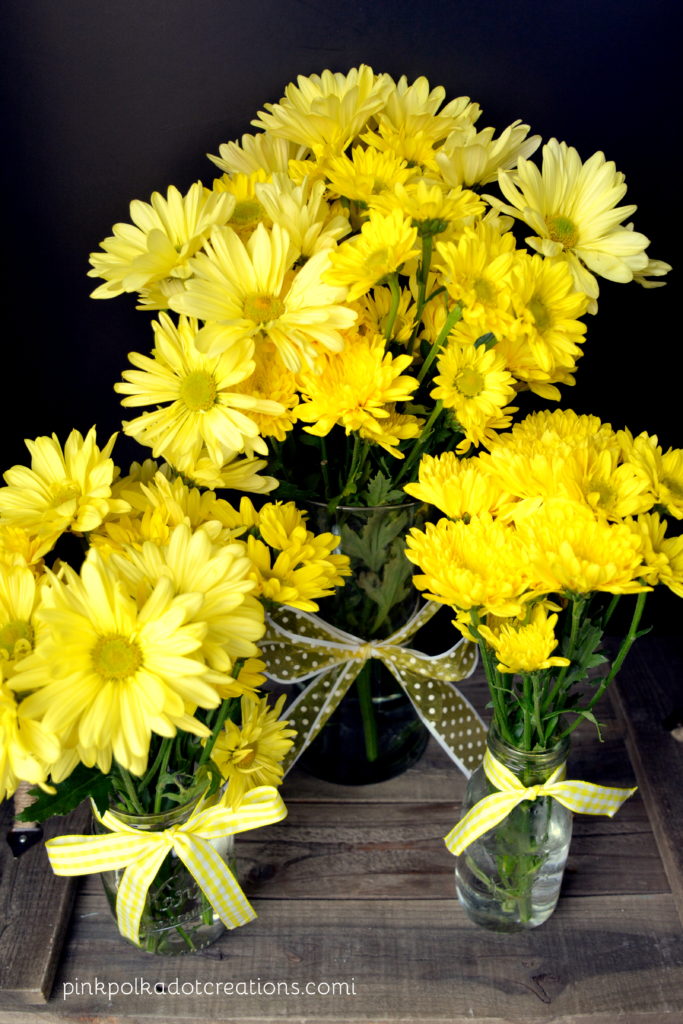 You can buy a bunch of flowers from your local grocery store or florist. I bought this bunch for $10 from Costco and was able to get 3 bouquets out of it. You could easily get 4 if you split the large vase!
Some fun vases are, mason jars, plain or painted, milk bottles, cans that have been painted or wrapped with scrapbook paper, or soda bottles. These are just a few ideas, what can you think of?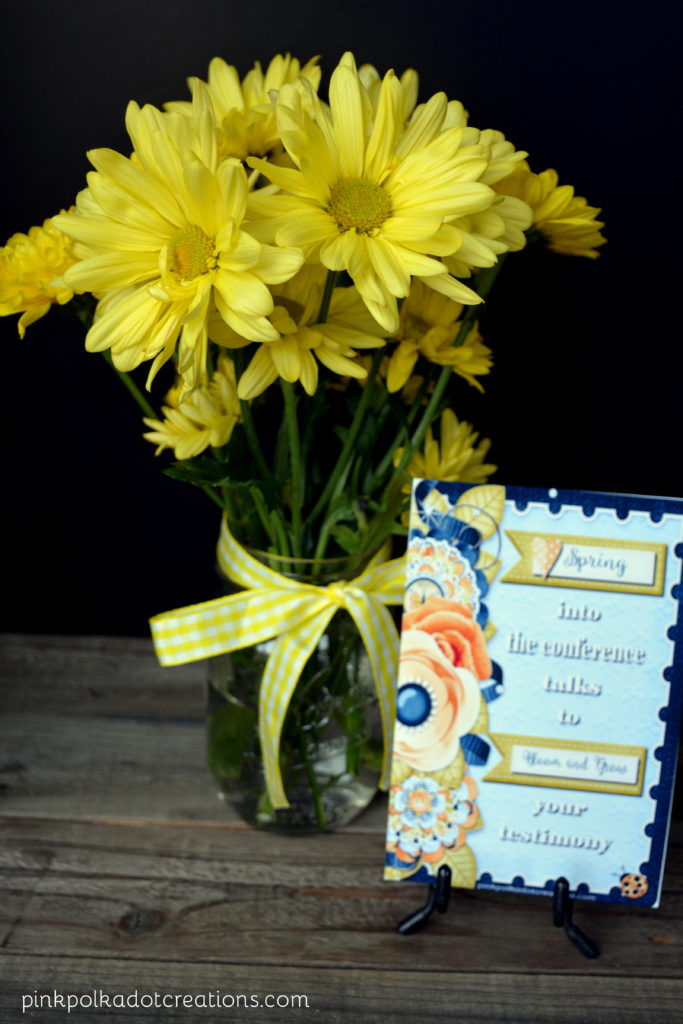 So that is my May 2017 Visiting Teaching Handout.
Which conference talk will you pick? There were so many good ones, it is going to be hard to choose just one! :)
Please remember as always…it is the visit that is important…not the handout! Make sure your sisters know how much you love and care about them!
Happy Visiting!
Images for these handouts are from "justsoscrappy.com", from the "Spring In My Step" collections. They are used with a CU licence.