This last weekend I went to the Cowboy Vintage and Flea in Pleasant Grove, Utah. It was a beautiful fall day and perfect for wandering around a vintage market! I found a couple of fun things and just enjoyed myself in the fun atmosphere of the market. My vintage flea Market bench was my favorite find, but let me show you some of the beautiful sights first: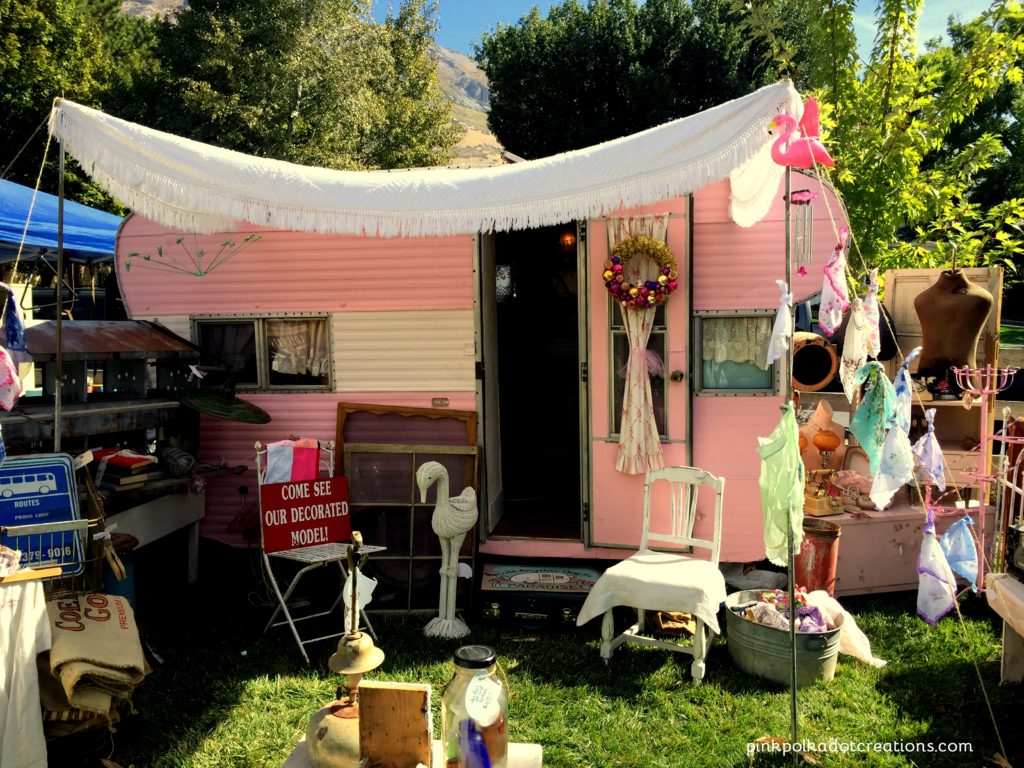 I loved this fun vintage trailer. They had some fun things in there and I was able to find a fun vintage toy car with a bottle brush tree on the top! It is so cute and will go perfect with a quilt that I am working on!
Look at those beautiful mountains and blue sky above this trailer…I told you it was a gorgeous fall day!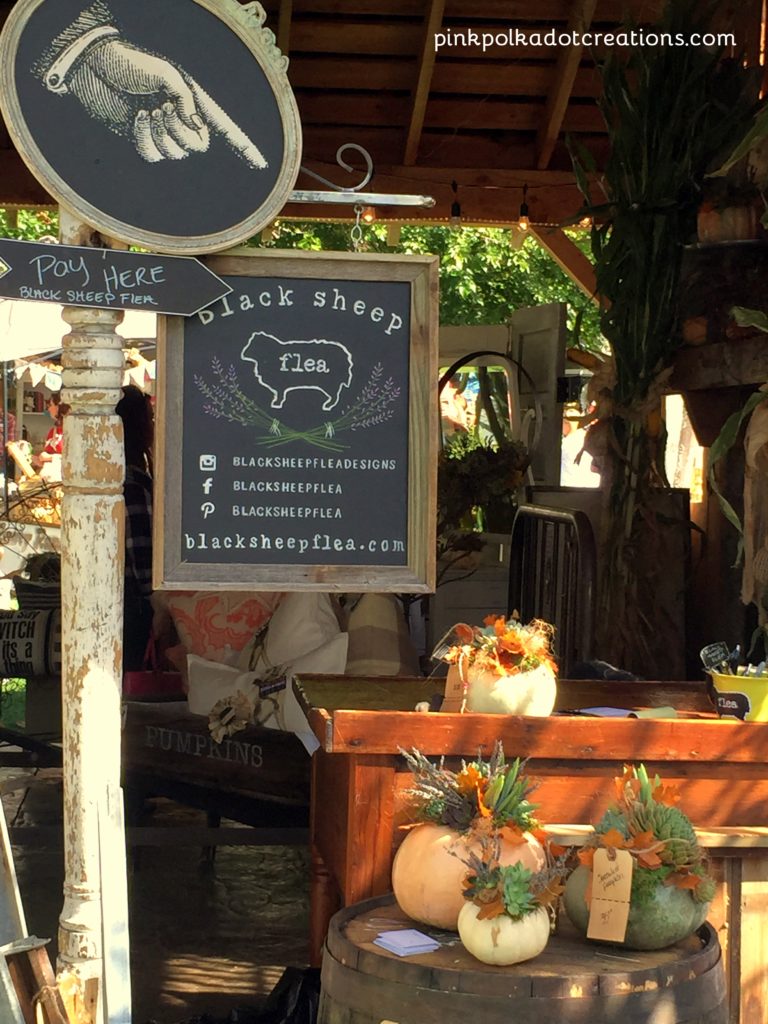 This was my favorite booth of all! I have been following Black Sheep Flea on Instagram for a while now and her photography is Awwwmazing! She has some beautiful succulent floral arrangements as well a fun vintage pieces!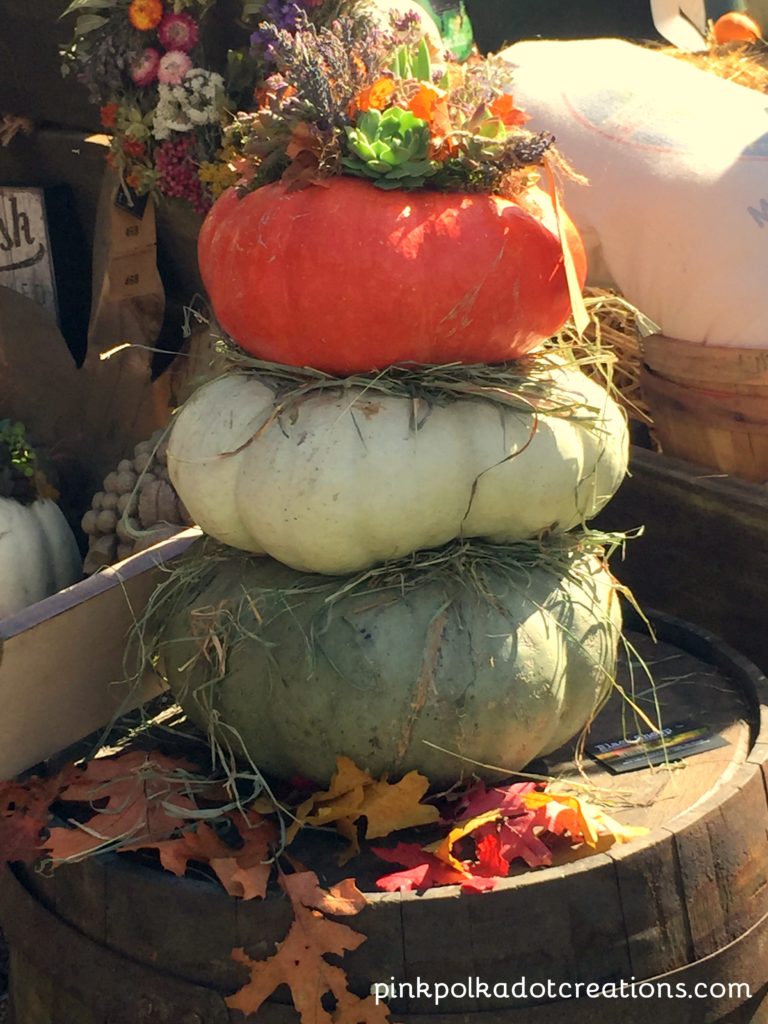 Look at this darling stacked pumpkin succulent!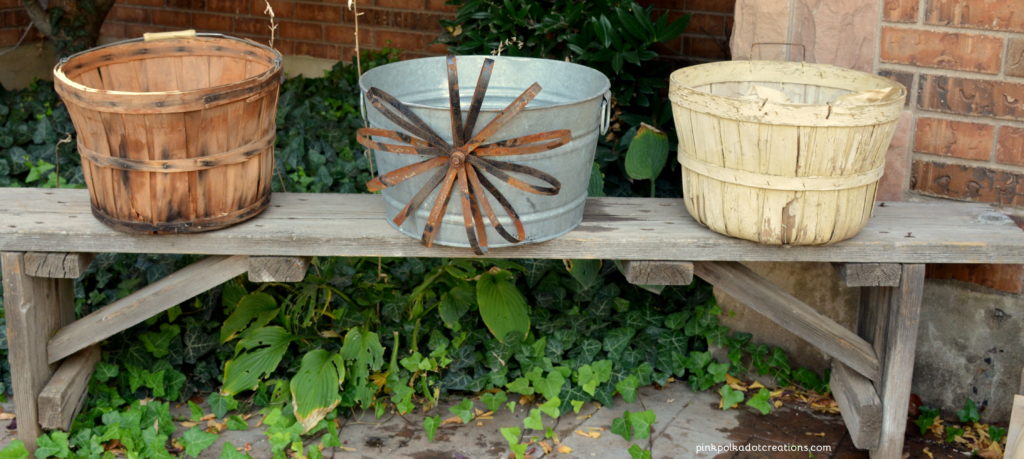 I was able to buy this darling vintage flea Market bench from Black Sheep Flea, with the two baskets and the metal wash tub all hooked on. This in and of itself is a fun find…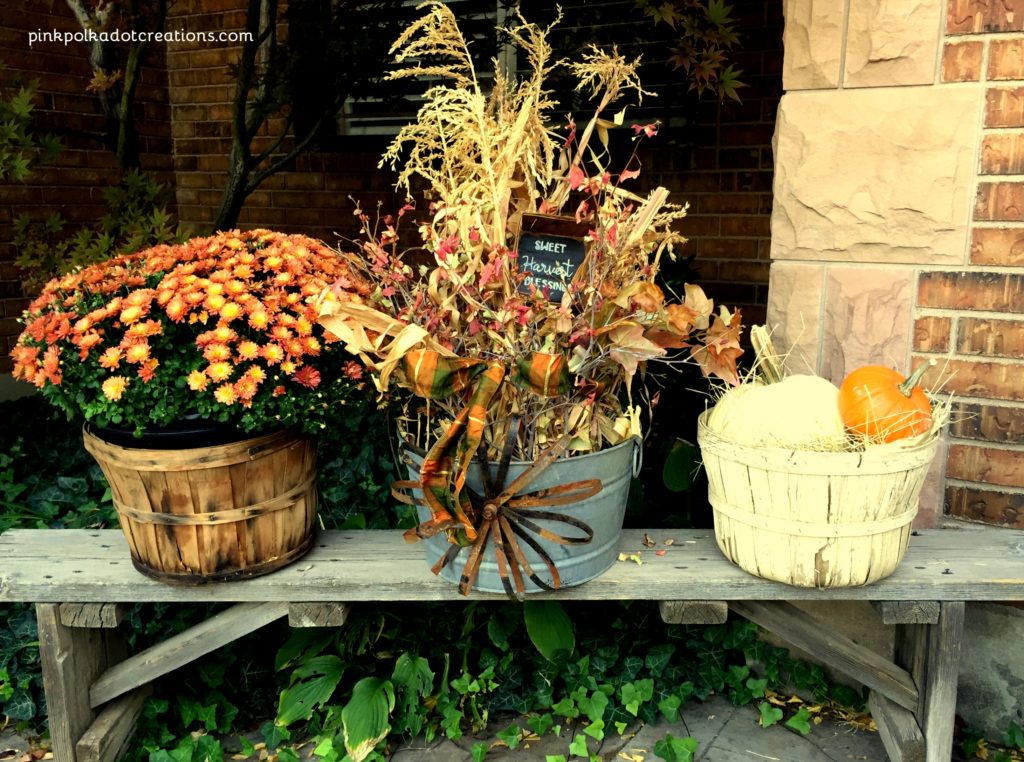 But all of the insides came with the bench!!!! I love this! My husband thought that I had lost my mind when I came out with this, but he is a good sport and helped me get it all home!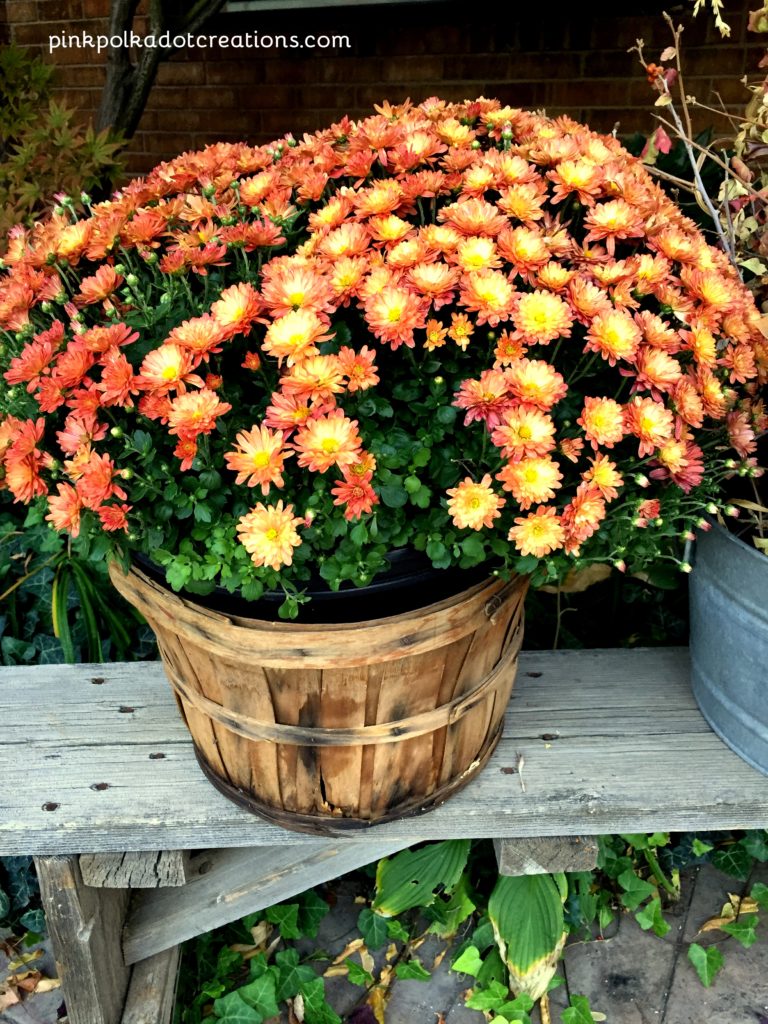 These mums that came with this bench, smell like pumpkin spice! I don't know if that is how they always smell or if they had some kind of scent added to the basket. But either way the smell is heavenly!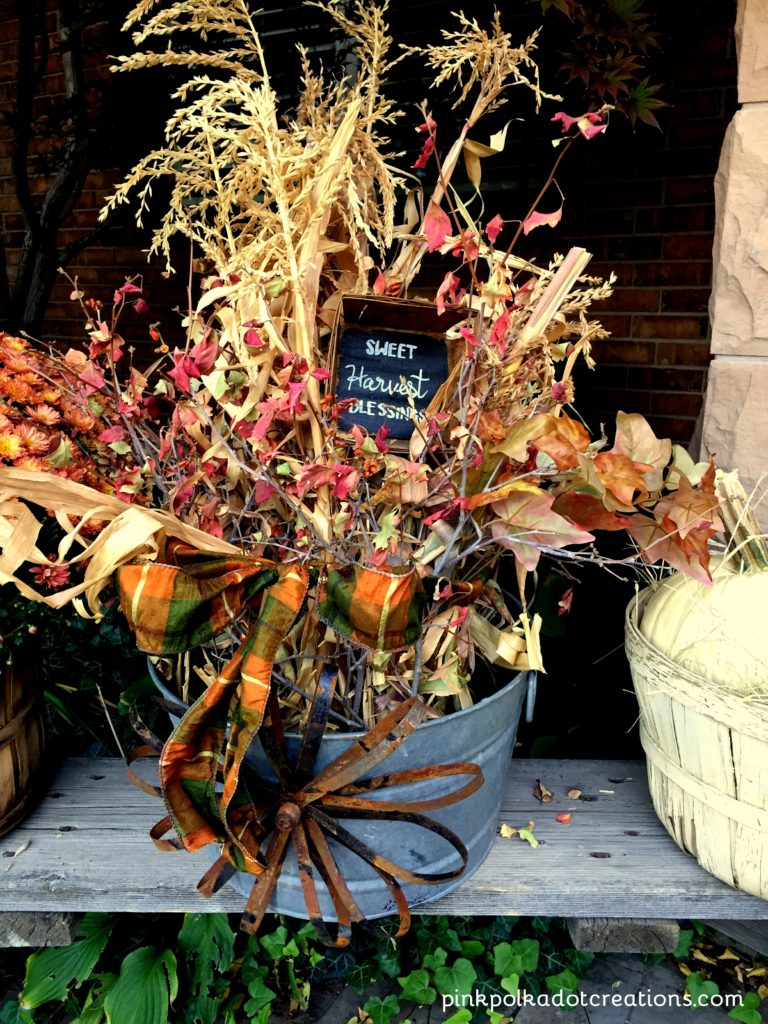 The center washtub with this fun fall arrangement is of course the centerpiece for this vintage flea Market bench! It just screams fall and all the vibrant colors and smells that come with this season! Don't you love the fun vintage strawberry basket with the chalkboard center?
I am going to have a lot of fun with this vintage bench. For every season I can change out what is in the baskets. This is sitting on my front porch, but I am trying to decide if I will leave it out side in the winter. I might have to make a place for it inside the house!
Thanks for Visiting. Hope you are having a wonderful Fall Day!