I have to admit that today's post is a bit of a fail! I wanted to make some Cute Scarecrow Cupcakes and they did not not turn out as cute as I had hoped they would! Does anyone else out there have cooking fails from time to time? These turned out okay…and they taste great…they just aren't as cute as the ones I was trying to copy!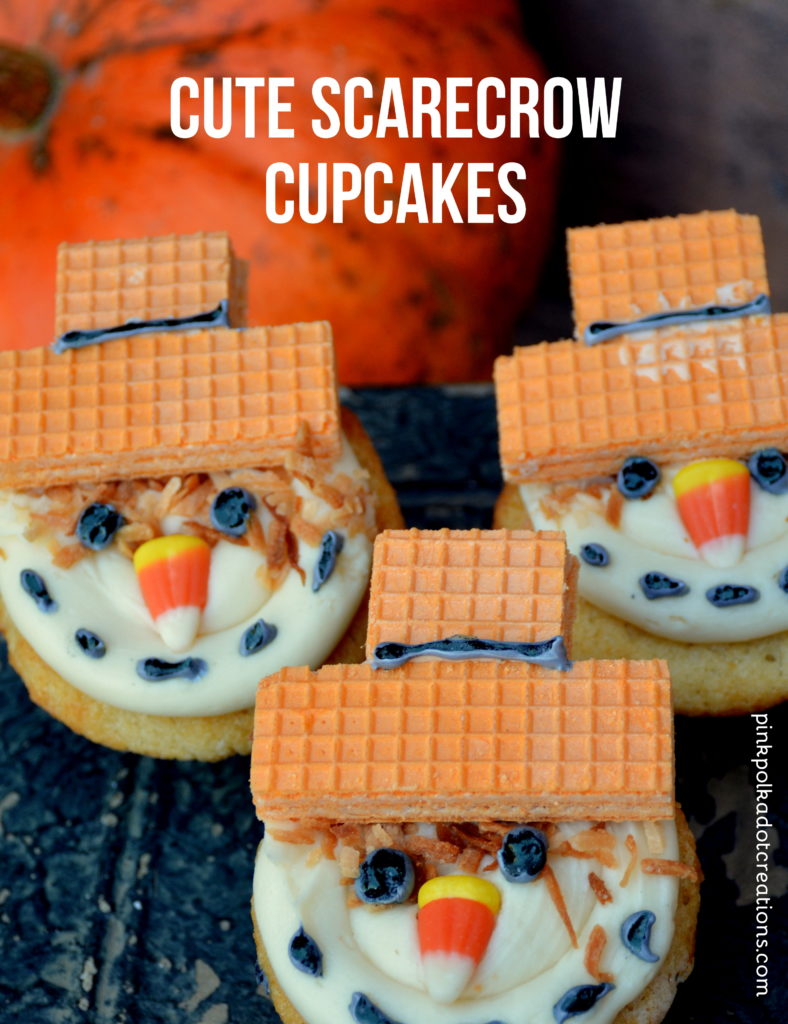 My husband told me that I was being too picky about them and that they were fine. What kid would not love to eat a scarecrow cupcake?
I found the original recipe from Jenns Blah Blah Blog. You can click on the link to see her super duper cute scarecrow cupcakes.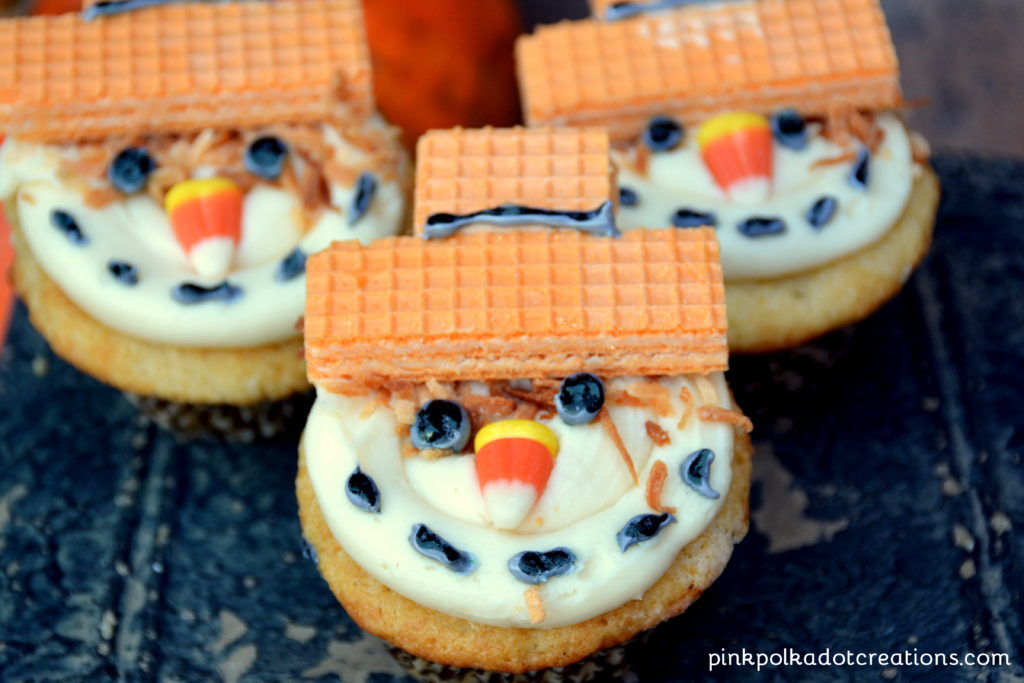 I used toasted coconut for the hair instead of shredded wheat and I like the look of that okay and I love the taste of the coconut.
The fail part is in the black frosting for the eyes, mouth and on the hat. It is supposed to be black and no matter how much gel coloring I added, it just turned a darker gray! I ended up using a black food marker and going over it. It just does not look that great!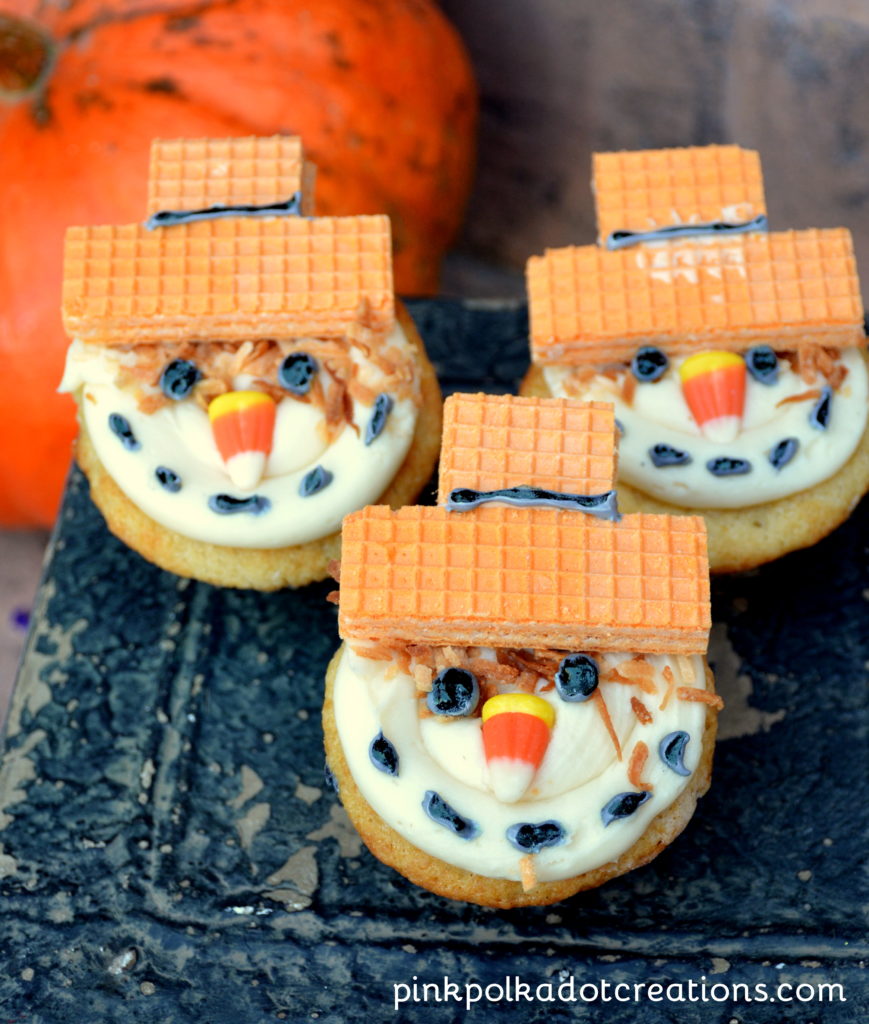 I do love the cute cookie hats and the cupcakes themselves are a delicious vanilla cake with a scrumptious buttercream frosting. So I guess all in all they weren't a total fail…after all they are edible!
I guess I will just quit trying to be a perfectionist and worry about things that have a lot more value than a cupcake! :)
Are you ready for Halloween? I got my house decorated with the help of a couple of the grandkids. We need to plan our Halloween party, but I just love to enjoy each day in October. I love the fall season and everything about it, from the smells to the sights to the tastes!
I thought that I would share a few ideas from past years that we have done for this fun holiday!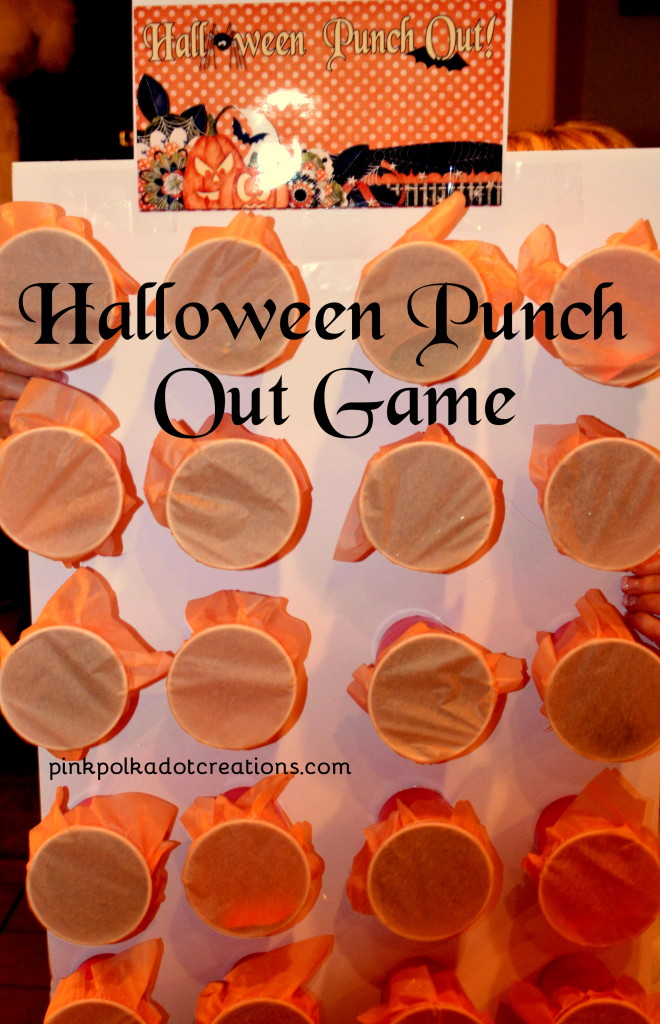 A fun game is this Halloween Punch Out Game.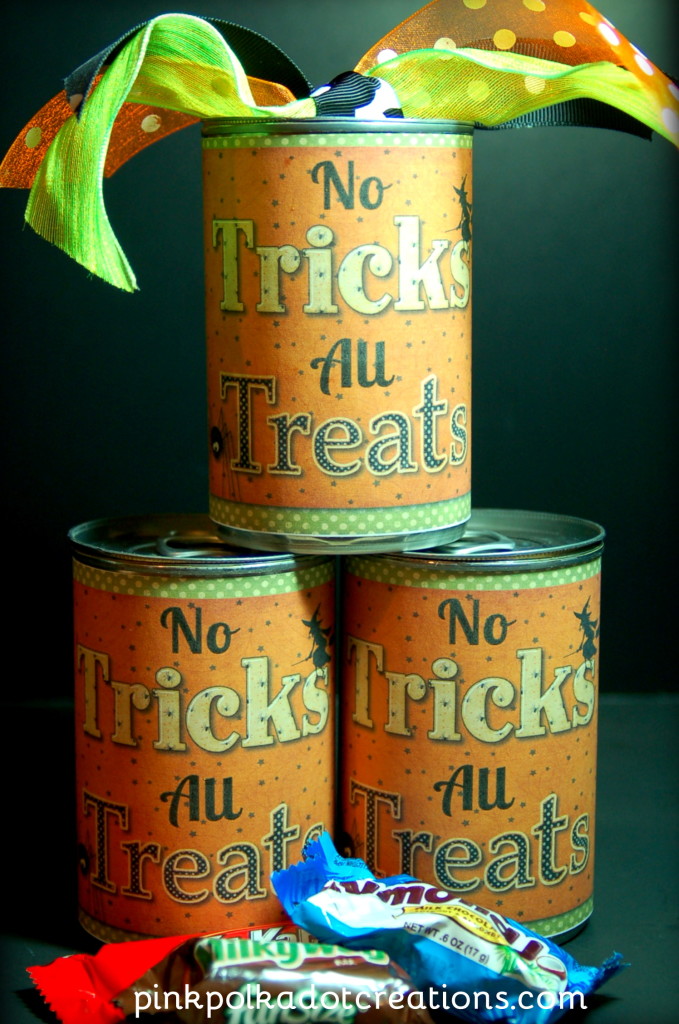 These Halloween Soup Can Surprise are a fun way to treat your kids or grandkids or even the kids in your neighborhood!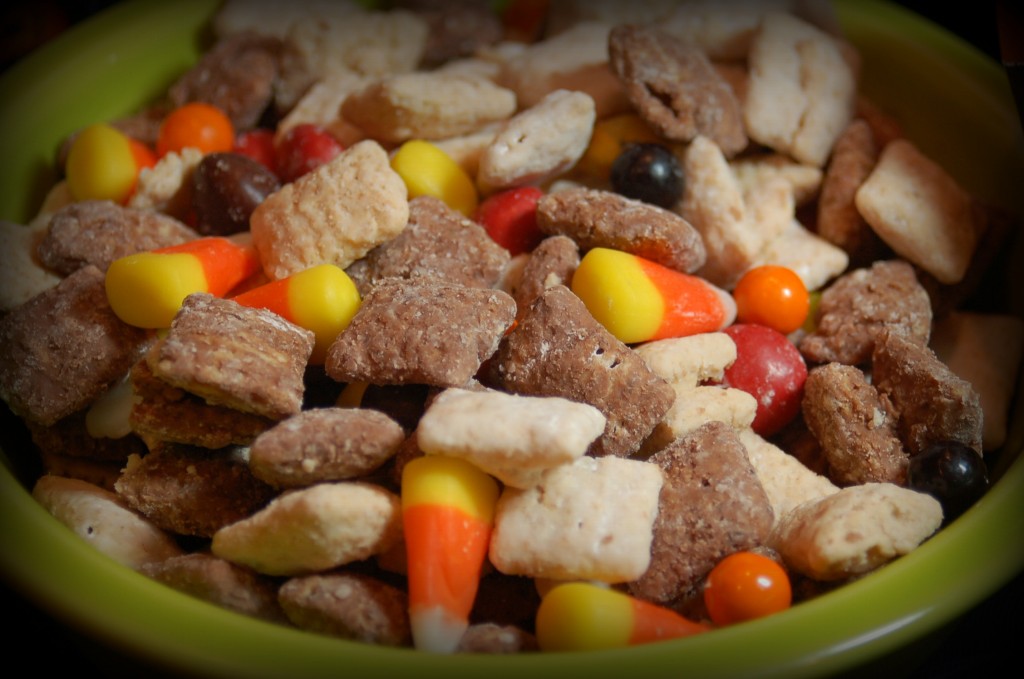 This is a great Halloween Muddy Buddy recipe that I shared with the Visiting Teaching Handout.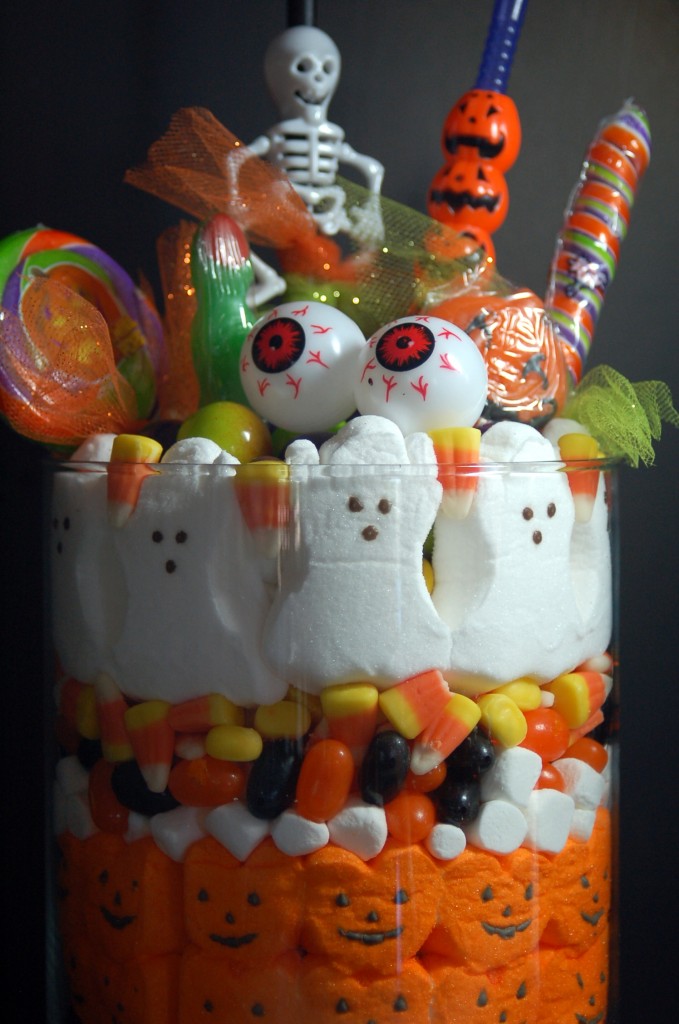 You could make these delightfully fun "eye" candy jars for a fun decoration.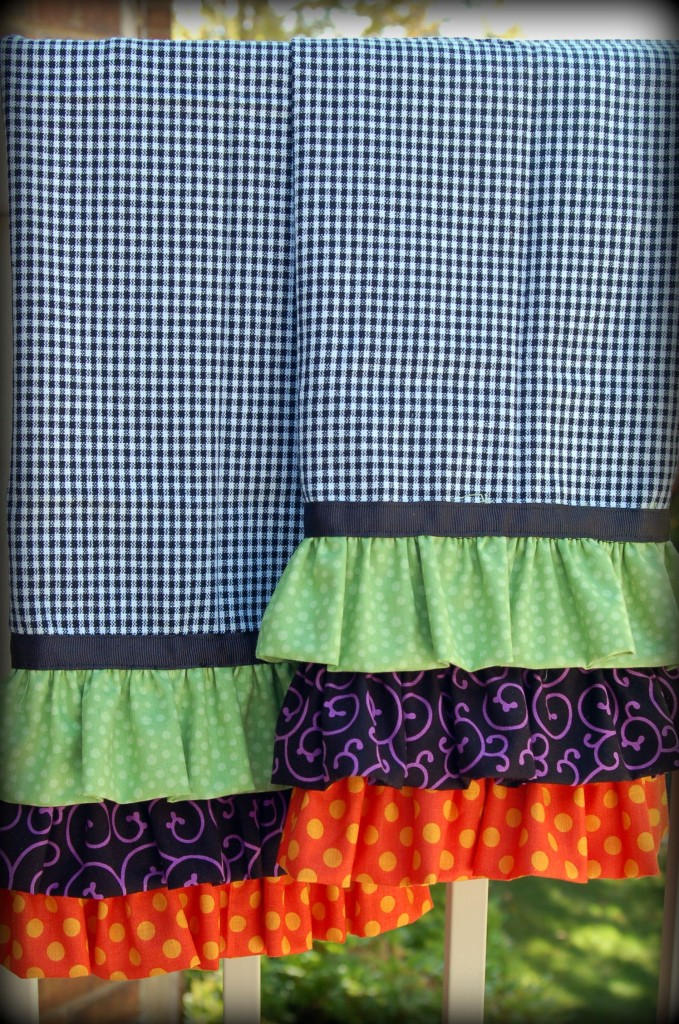 I just could not do a Halloween round-up without doing at least one sewing project! So here are some fun Ruffled Halloween Dishtowels.
Now you have several ideas to help you with your Halloween party, decorating and gift giving!
Thanks for Visiting…Have a great weekend!