Dec. 2016 Visiting Teaching Handout
I hope that everyone had a wonderful Thanksgiving weekend! I spent the time getting all of my Christmas decorations up and so now I am ready to move on to the next big holiday!
Tis the season!
I hope you enjoy the Dec. 2016 Visiting Teaching handout for this month. The Dec. message from The Church of Jesus Christ of Latter Day Saints, is: "Family Joy is Found in Righteousness".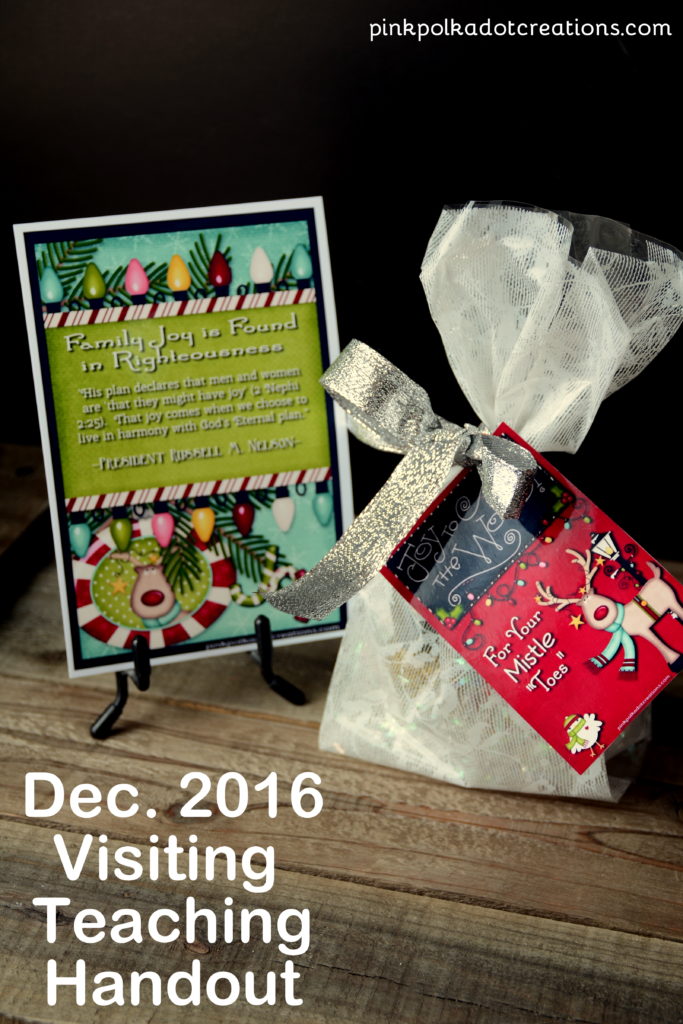 President Russell M. Nelson has the quote I used, that in part says: "Men and women are that they might have joy". So I hope during this holiday season you will strive to have joy in your heart, in your family, in service, and in your beliefs.
All of the cards are formatted to a 4 x 6 size.
You can print your own, or send it out to your favorite photo processing center. If you would like to save the image as a jpeg, right click over the image and go to "save image as" then save in a folder.
You can then print from there.
Here is the blank card for those of you that would like to translate. This would also make a cute note card or invite. But please remember all of my printables are for personal use only!
I decided to do nail polish for my handout this month. Sometimes December just gets filled up with too much sugar!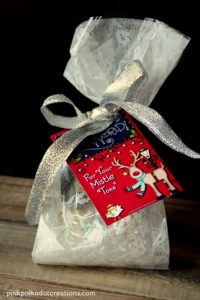 This fun little tag is perfect! You could do nail polish, a cute pair of socks, lotion, or a pedicure! I put in two fun Christmas nail polish!
Here is a blank tag if you would like to do something else besides your "toes".
For those of you that would like the PDF format, simply click on the link below that you would like to download:
So that is my Dec. 2016 Visiting Teaching Handout.
Just remember…as always…it is the visit that matters, not the handout! Let your sisters know how much you love and care about them!
Happy Holidays everyone…and Happy Visiting!
The images for these handouts are from "justsoscrappy.com", from the "Up On The Roof Top" collection. They are used with a CU licence.