The Vintage Christmas Quilt that I made, now has a fun Paper Pieced Quilt Label to document it with!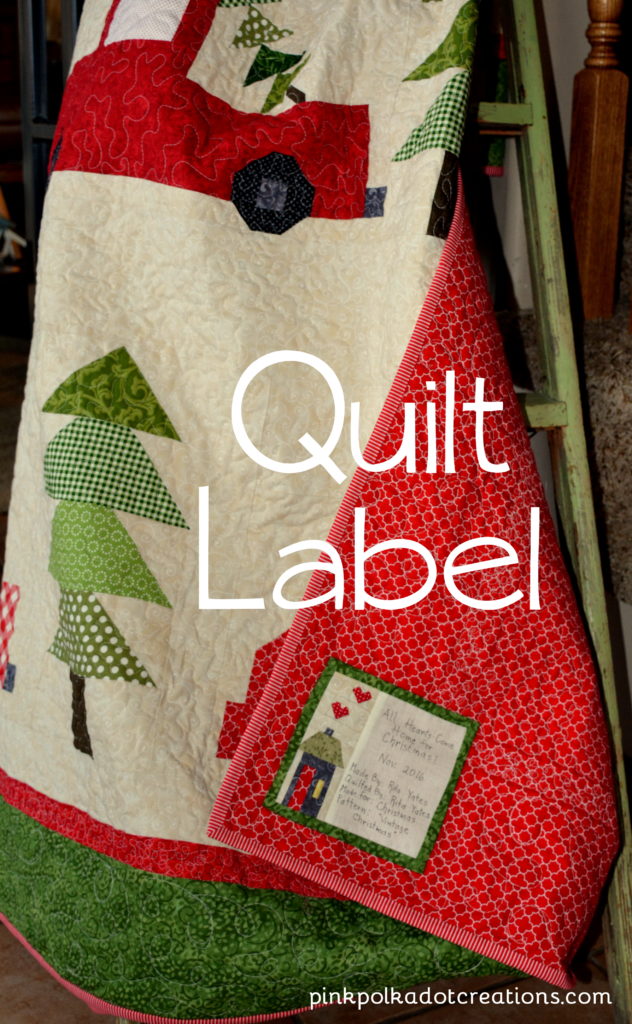 My neighbor, makes beautiful quilts and enters some of them into quilt shows. She is the one that introduced me to the world of paper pieced quilt labels.
It is a fun way to document your quilts… If you are giving them away, entering it into a contest or quilt show, or in this case, just to remember when it was made and the pattern used!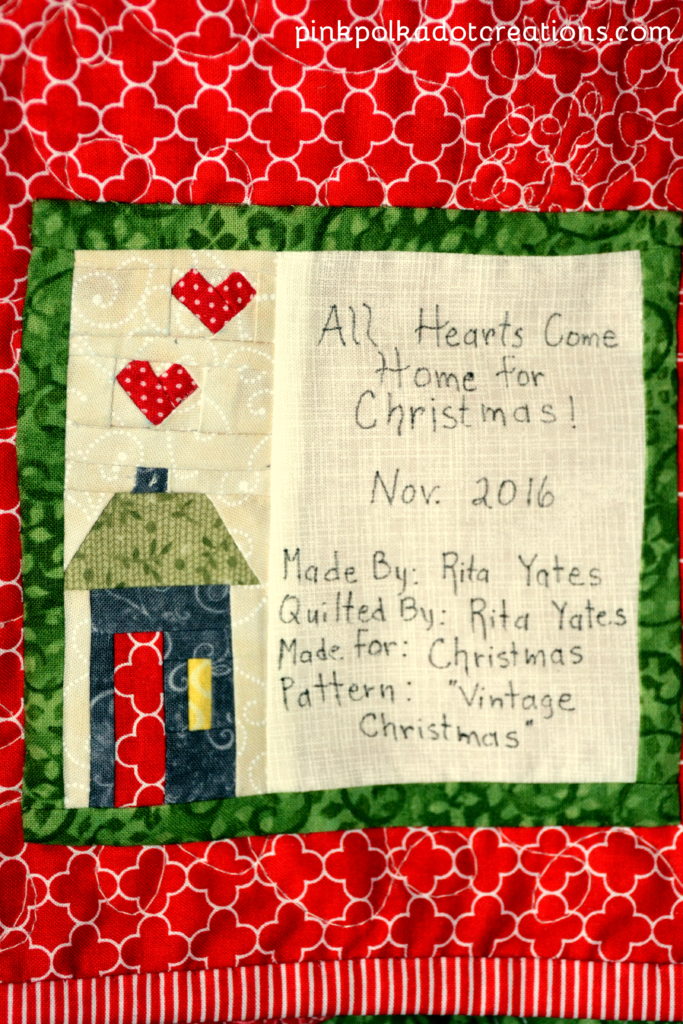 You can find the pattern from Scraps of Time. Paper piecing is great when you are making small designs!
I chose to put "All Hearts Come Home for Christmas" at the top, because this is a fun Christmas quilt. The house and heart represent that saying. Next is the date, followed by who made the quilt, who quilted the quilt, and what it is for. Finally, the documentation includes the name of the pattern.
It is wonderful that I have all of this documented. Now I will never have to wonder when I made this quilt, nor will my posterity!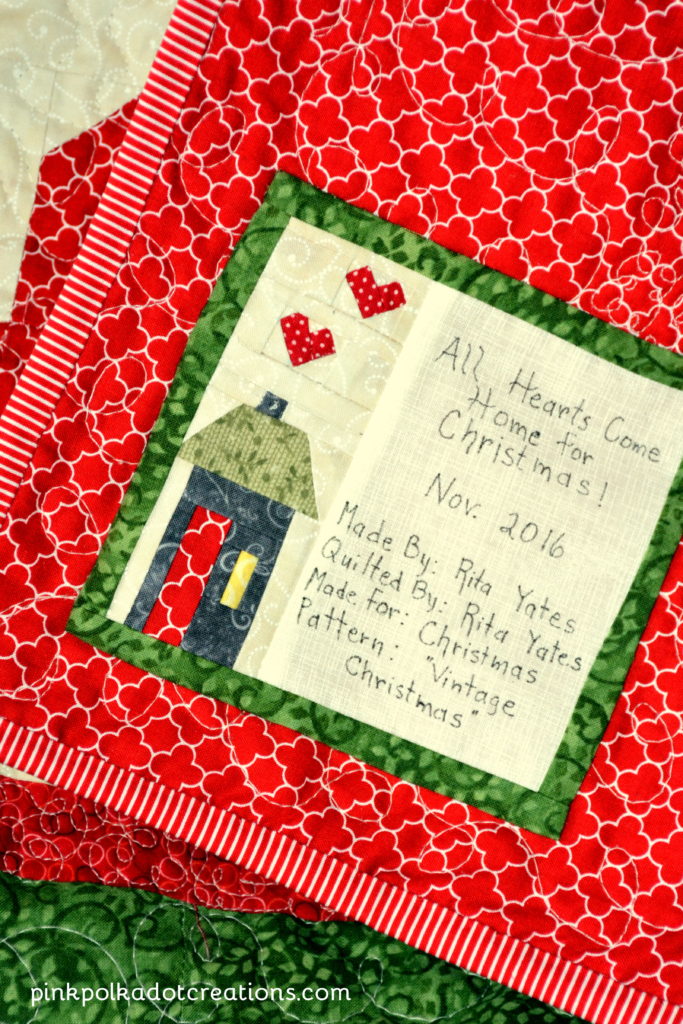 This paper pieced quilt label is just a fun addition to this quilt!
My husband told me that I needed to go back and add a label to all of the quilts that I have made and given away!
He thinks that the labels are pretty cool.
I said that would be a lot of work to try to do that, so then he asked me if I would make a label for the quilt that I made for him a couple of years ago…I said that I could do that!
My goal is to make a quilt label from this day forward! They are the perfect way to document your work.
Have any of you ever made a quilt label? If you have, I would love to hear what you do for your labels. Are they paper pieced, an iron-on, monogrammed or pieced like one of the blocks on the front? What is your favorite way to make a quilt label?
Thanks for Visiting! Hope you have a wonderful and safe Thanksgiving Holiday!
Thanks to everyone who sent me more ideas of vintage trucks, plates and wreaths! I was able to pick up a couple more things for my tree and for the kitchen display!